It's been over 3 weeks since I have been working on this. This was one of the long-awaited features for Kani bot. Just to give a quick introduction about Kani bot, this is a notification service for discord users. All the Steem Engine and Hive Engine activities will be sent as notifications on discord. With this new version, Kani bot comes with dCity notifications as well.
We all know that dCity was created by @gerber and it is slowly gaining popularity among the gamers on Hive Blockchain. The interesting thing about dCity game is that you don't have to spend so much time playing this game. Just reviewing your City now and then and doing some upgrades or purchases would keep you going. So, far there has been a great opportunity to earn passive income from this game for your investment. I would recommend everyone to check out this game and get started.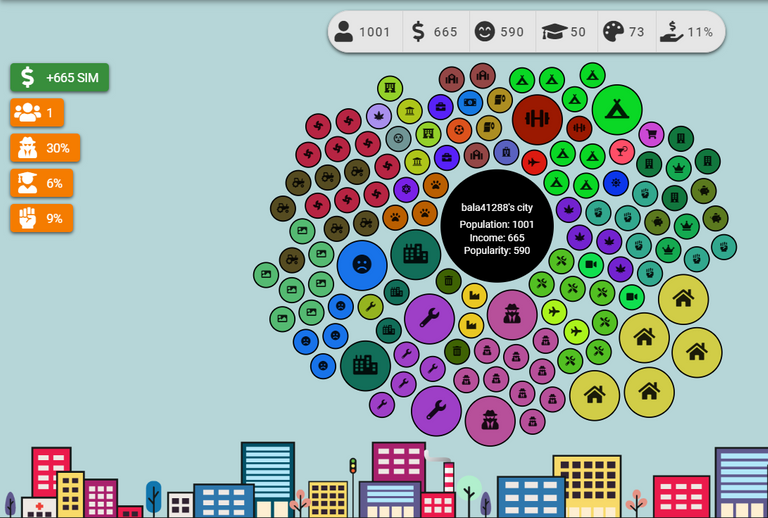 For people who are wondering how the game would look like, the above is the screenshot of how my game looks like. The game is more about investing and statistics. Maths plays a major role in this game. You get daily income in the form of SIM tokens, Hive, and also Weed and BEER tokens. There are many posts available that explains how the game works, so I'm not going to go into details of that.
New notifications on Kani
With this new version, I have introduced some new notifications to Kani bot. I would like to list out all the new notifications that are related to dCity.
Card issue notifications
When you purchase cards from the market by paying either 4 HIVE or 800 SIM or 4 SWAP.HIVE, you get the below notifications detailing what you received for your purchase.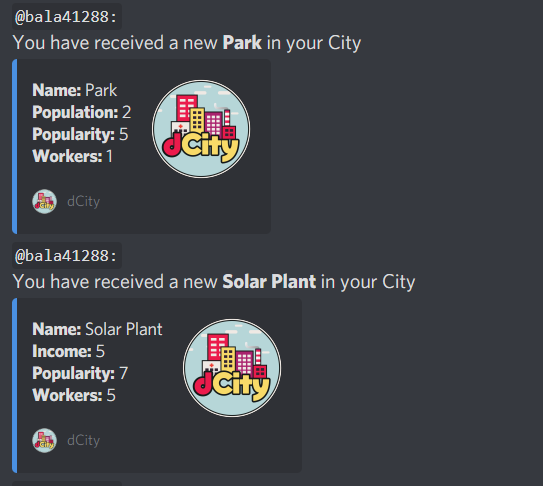 Based on your probability to get new citizens if you receive other cards like Immigrants, Homeless, Scientist, or even technology cards, you receive a notification like the below.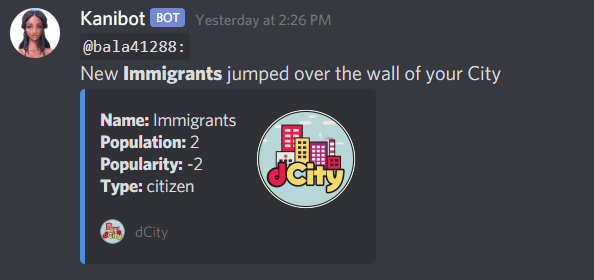 Market Notifications
If you purchase a card from someone in the market, you get a notification that will look like the below. The interesting part here is that the seller also gets a notification. If you had placed a card in the market for sale and if someone buys it, you will get notified that your card was bought by someone.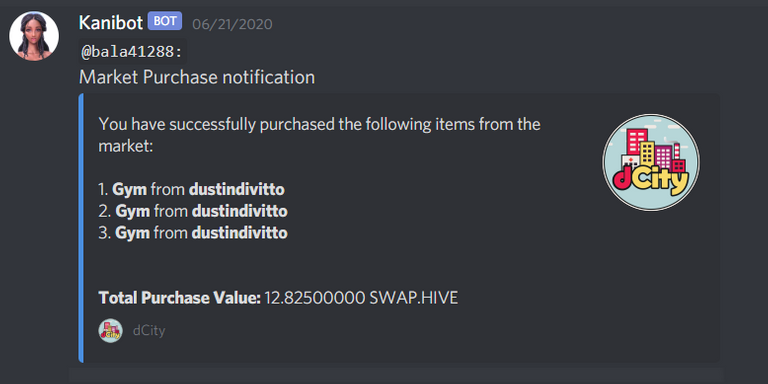 If you place a sell order in the market, you get the below notification.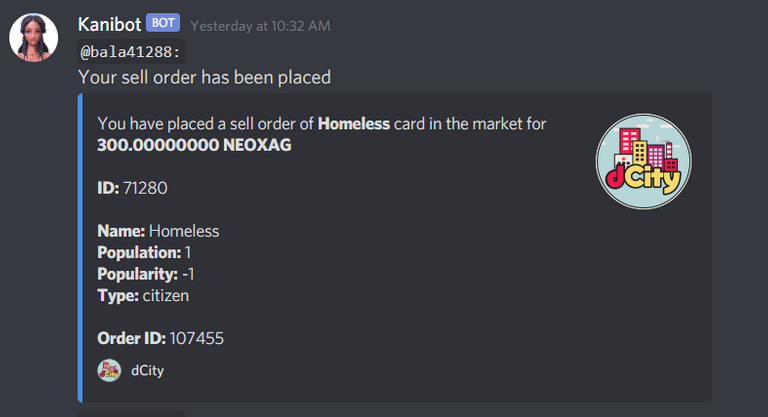 The below notification is when you cancel your sell order in the market.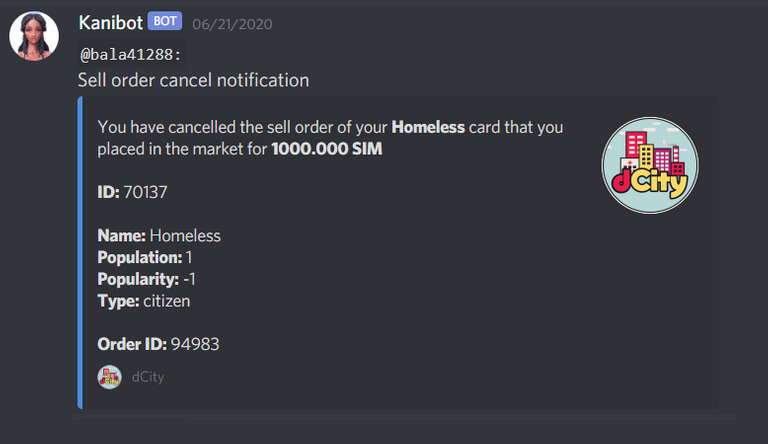 Transfer notifications
If someone is transferring a card to someone either as a gift or for other reasons, that will be sent as a notification. In splinterlands transferring cards from one user to another is quite common.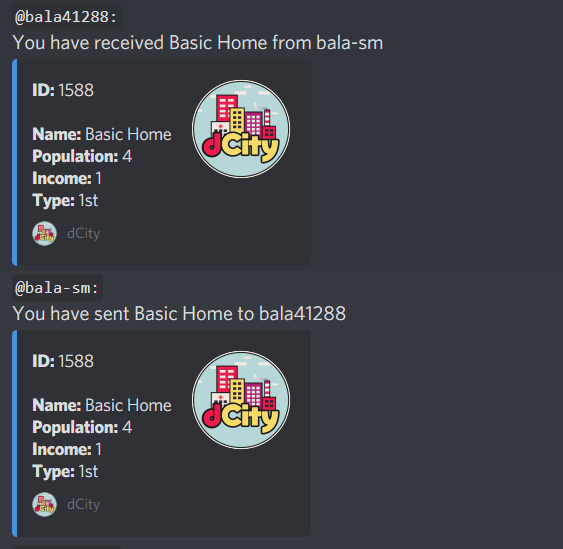 So, the above are some of the notifications that I have included in Kani bot that are specific to the city game. I hope these notifications are interesting for the users. Out of all the above notifications, I guess a notification when some of your items get sold in the market would be the most interesting one. The updated version is already live for quite some time being used by the current subscribers.
Many people asked me about customizing the notifications where the users get an option to turn some notifications on and off. My next focus would be to provide an option to manage the settings. And, as I mentioned in one of my previous articles, splinterlands notifications are going to take some more time for me. As, dCity was gaining popularity and as it was easy to implement, I completed it first.
If you would like to start getting notifications from Kani Bot on discord, you can join the below discord server and get started.
Discord Server Link: https://discord.gg/S4x6PFz
Read more about Kani Bot previous releases
Introducing Kani Bot - For Steem Engine notifications on discord
Kani Bot - v1.5.0 update - Feature to subscribe for multiple months
Kani Bot - v1.6.1 update - Feature that sends post payout notifications
Kani Bot - v1.7.1 Update - Introducing NFT notifications and streaming everything from SE sidechain
Kani Bot - v1.8.0 Update - Added Hive Engine notifications to the bot
Kani Bot - v1.10.0 Update - Getting started with splinterlands notifications
Kani Bot - v1.11.0 Update - Market order fill notifications
---



---