The smokeless powder need to reload ammunition has, like everything else; doubled in cost in the last 6 months!
With the government printing money with nothing to back it up, the cost of everything is going up.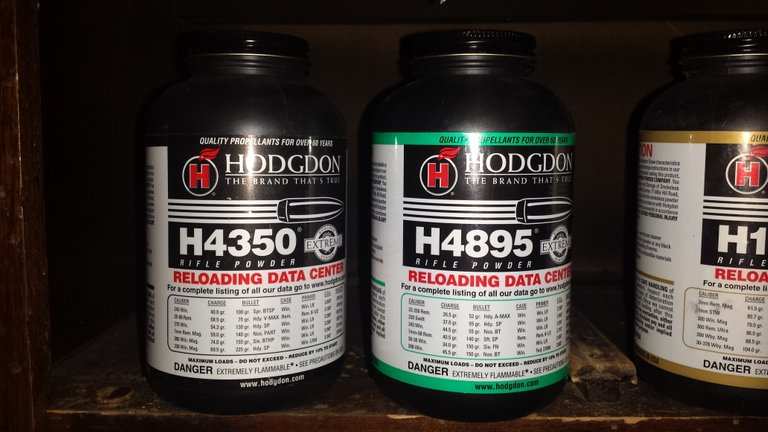 We see that these powders were $21 to $24 last year; this purchase was $49 average per pound!
![20201029_150715.jpg](https://images.hive.blog/ /20201029_150715.jpg)
BTW, the IMR 4895 will reload almost any calibre, so is a good first powder if you're just starting out!
I also got some boat tail spire point tips in 308. I have been told not to be so specific, because "they" will know what I have here....
All I can say is 'come and take it'!!!! I have time to reload, LOL!
These have been moved to the homestead directly already, to set up a second reloading station out there.