Tire City Museum 🗿 Tire Kent Müzesi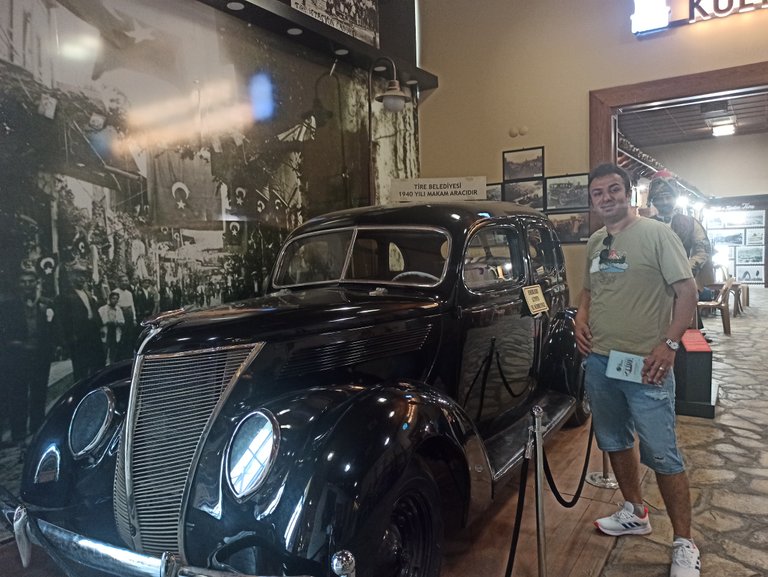 Good day to all guys. I'm back after a busy election day. I'm pretty tired these days. It wouldn't be bad if I said I'm getting tired again. I would like to talk to you about a place where I find the opportunity to distract myself among these active days. Last week, on May 26, my wife's brother came to Izmir to visit us and vote. He didn't have much time and would be back in 2 days. Therefore, it was necessary to make good use of Saturday. Everyone said what to do. @catslovers He said he was bored with the crowd in Istanbul and wanted to go to a nature themed place. @bilginhilal said then the best place to go would be Tire. I gave it to him. I thought we could both travel and eat local food. All you have to do is get up early in the morning and leave.
Herkese iyi günler arkadaşlar. Yoğun seçim günlerinin ardından tekrar karşınızdayım. Bu aralar epey yoruldum. Yeni yeni yorgunluk atıyorum desem hiç fena olmaz. Bu hareketli günlerin arasında fırsat bulup kafa dağıttığım bir yer hakkında konuşmak istiyorum sizlerle. Geçen hafta 26 Mayıs'ta eşimin kardeşi bizleri ziyaret etmek hemde oy kullanmak için İzmir'e geldi. Kendisinin çok zamanı yoktu ve 2 gün sonra geriye dönecekti. Bu yüzden cumartesi gününü iyi değerlendirmek gerekiyordu. Herkes yapılacak aktiviteleri söyledi. @catslovers İstanbul'da kalabalıktan sıkıldığını daha çok doğa temalı bir yere gitmek istediğini söyledi. @bilginhilal o zaman gidilecek en iyi yerin Tire olabileceğini söyledi. Bende kendisine hak verdim. Hem gezer hemde yöresel yemek yeriz diye düşündüm. Sabah saatlerinde erkenden kalkıp yola çıkmak kaldı sadece.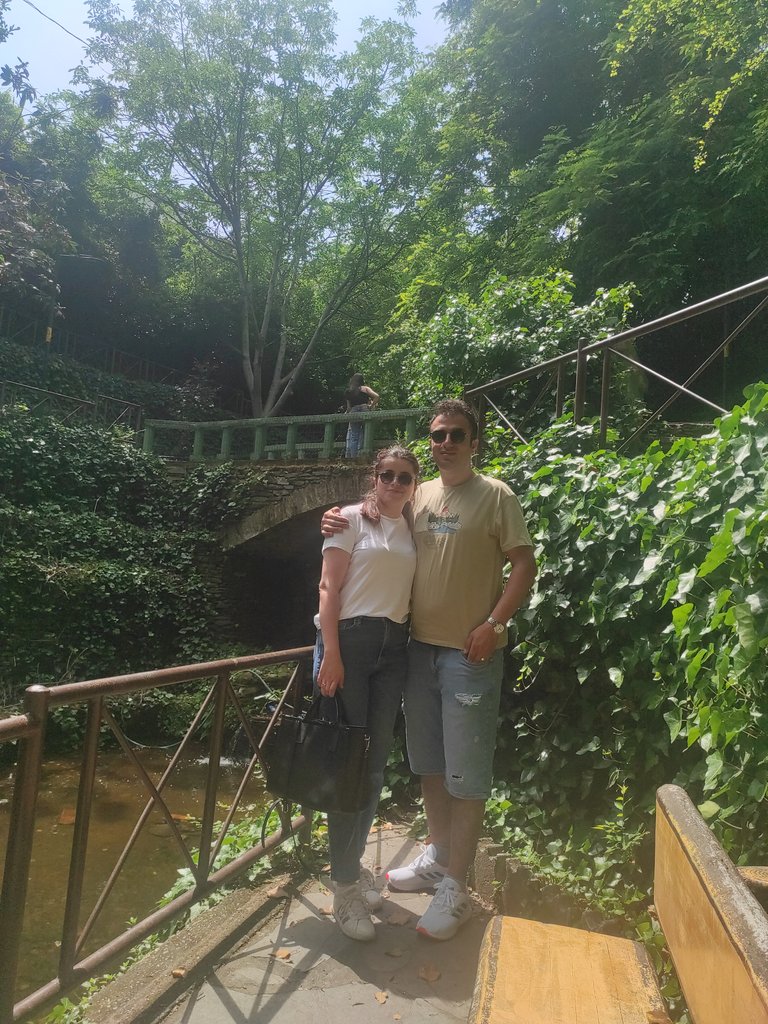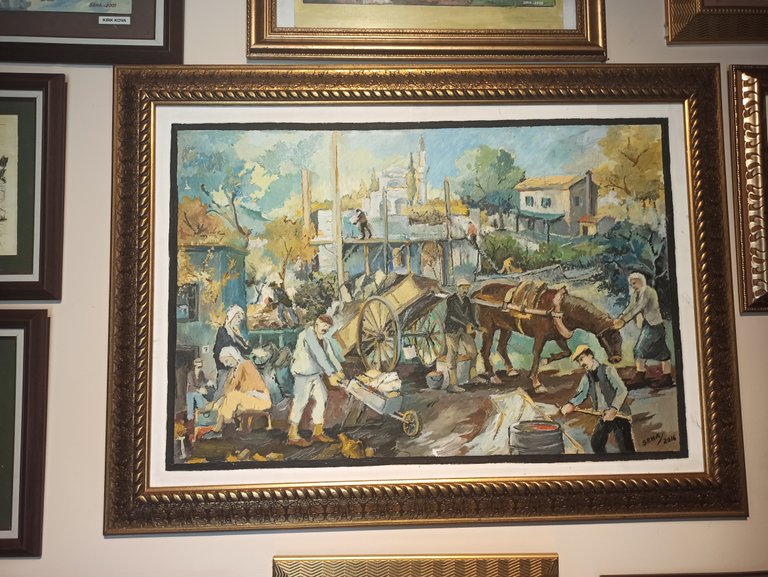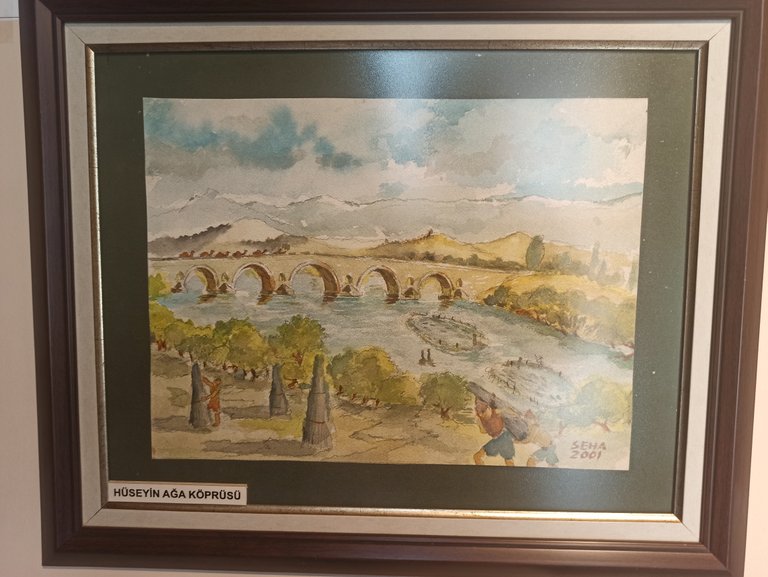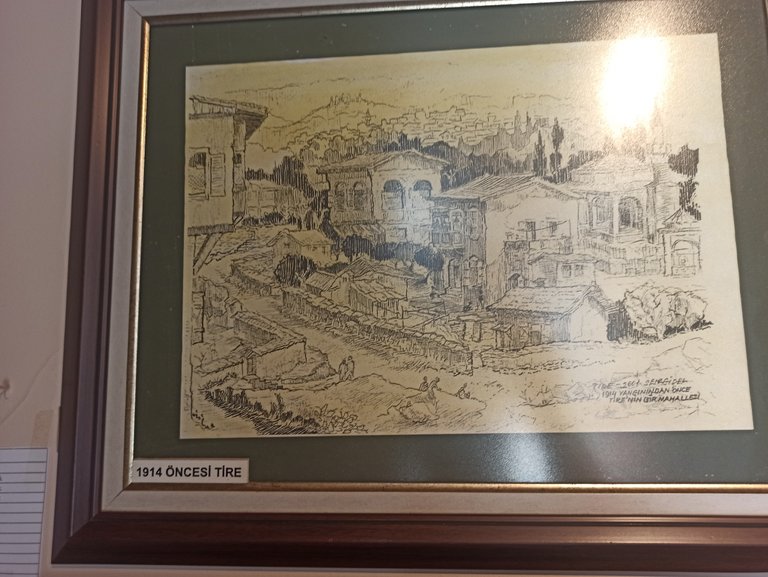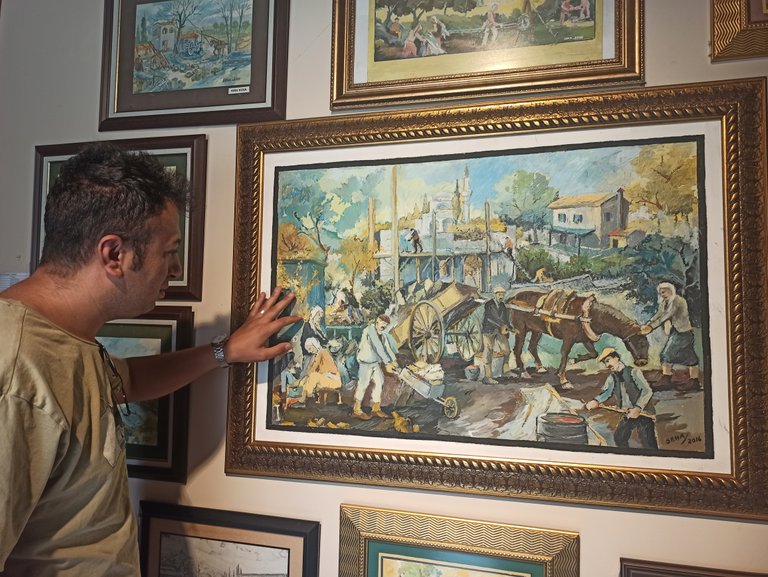 In the first light of Saturday, we had our breakfast at home and set off. As my wife insisted, we first arrived in Derekahve. After spending some time under the trees, we sat down and drank tea and coffee. While thinking about where to go before having lunch, Tire City Museum and Tire Museum came to mind. First, we chose to go to the Tire City Museum in the city center. Since this is a private museum, the museum card cannot be used. But don't be intimidated by the entrance fee, it's only 5 Lira per person. Also free in the magazine included in the entry. 🙂 After buying the tickets, we started to examine the works.
Cumartesi gününün ilk ışıklarında evde kahvaltımızı yapıp yola çıktık. Eşimin ısrarla söylediği gibi Derekahve'ye vardık ilk olarak. Ağaçların altında biraz vakit geçirdikten sonra oturup çay ve kahve içtik. Öğle yemeği yemeden önce nereye gidebiliriz diye düşünürken aklıma Tire Kent Müzesi ile Tire Müzesi geldi. İlk olarak şehir merkezinde bulunan Tire Kent Müzesi'ne gitmeyi tercih ettik. Burası özel müze olduğu için müzekart kullanılamıyor. Ama giriş ücreti öyle hemen gözünüzü korkutmasın kişi başı sadece 5 Lira. Ayrıca girişte bulunan dergide ücretsiz. 🙂 Biletleri aldıktan sonra başladık eserleri incelemeye.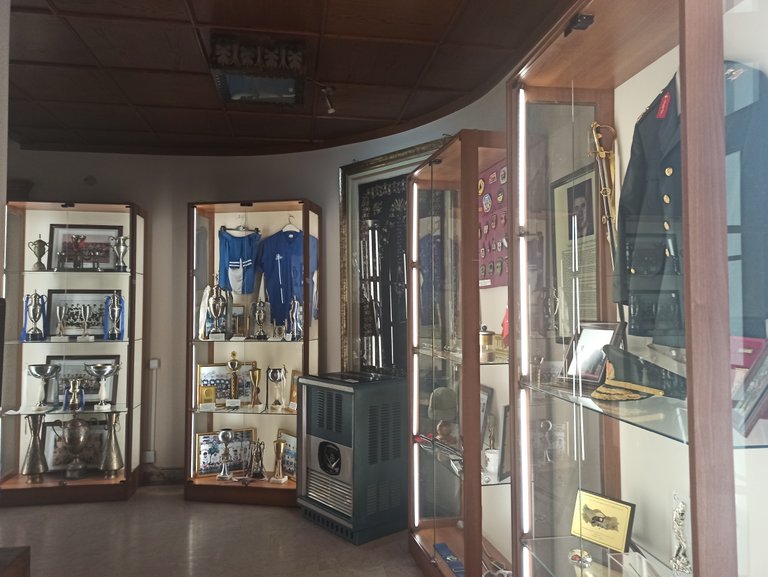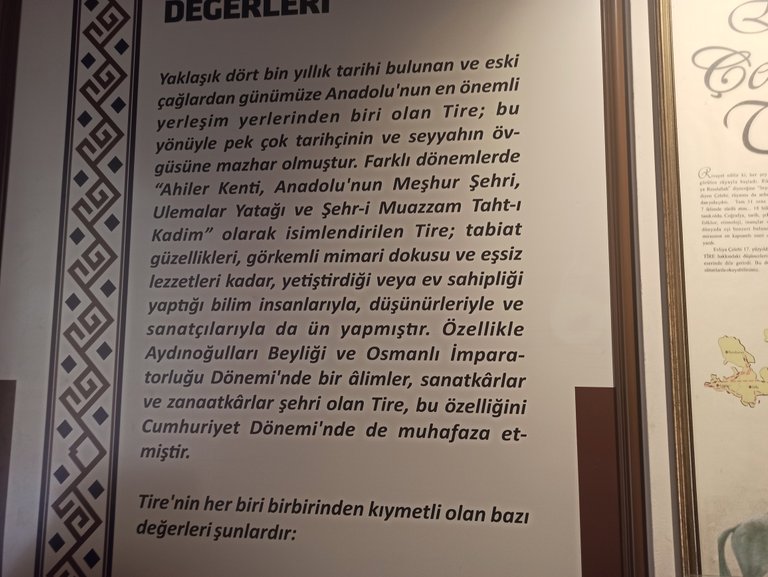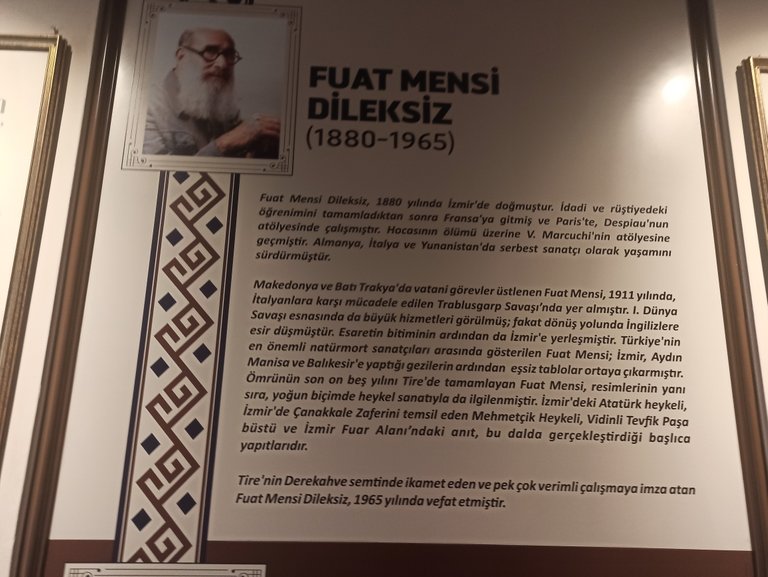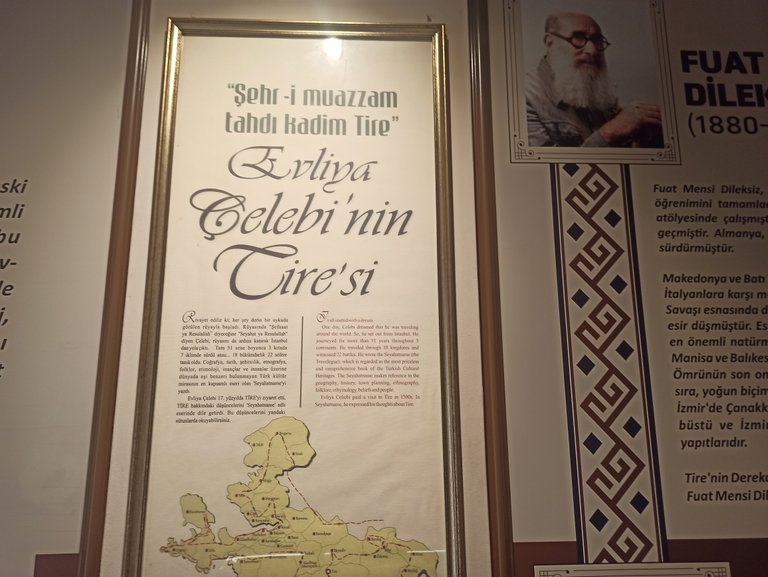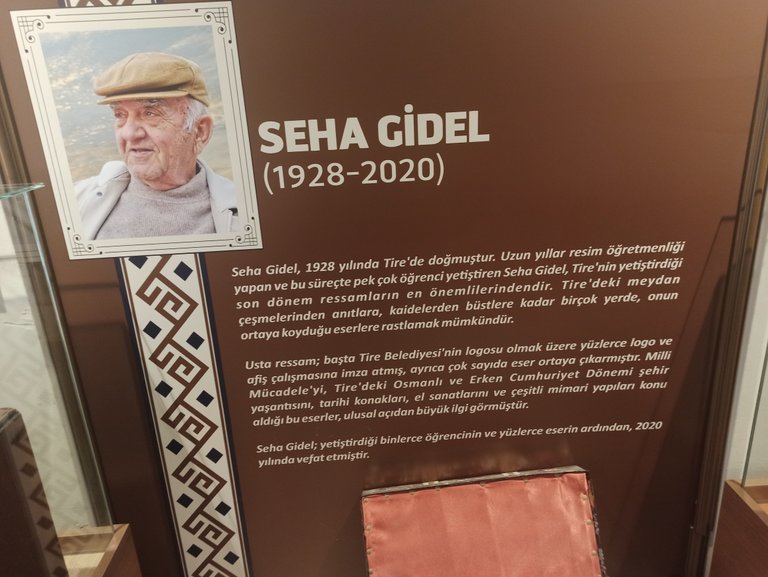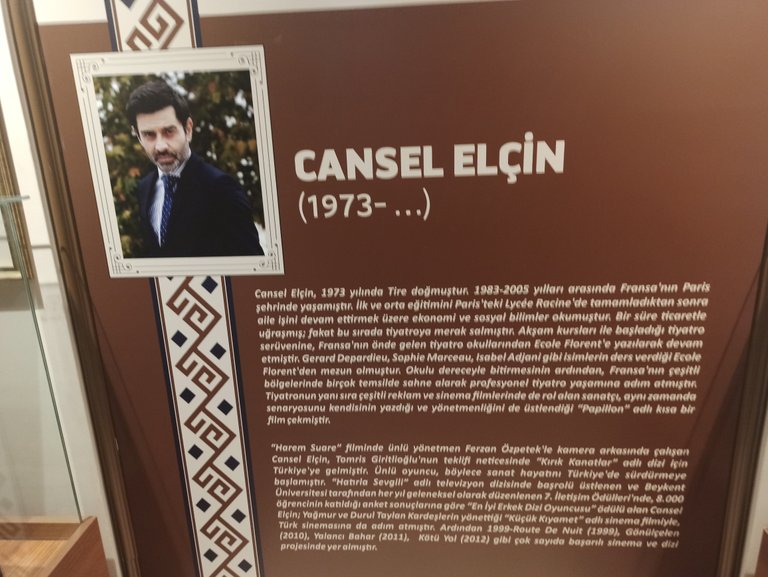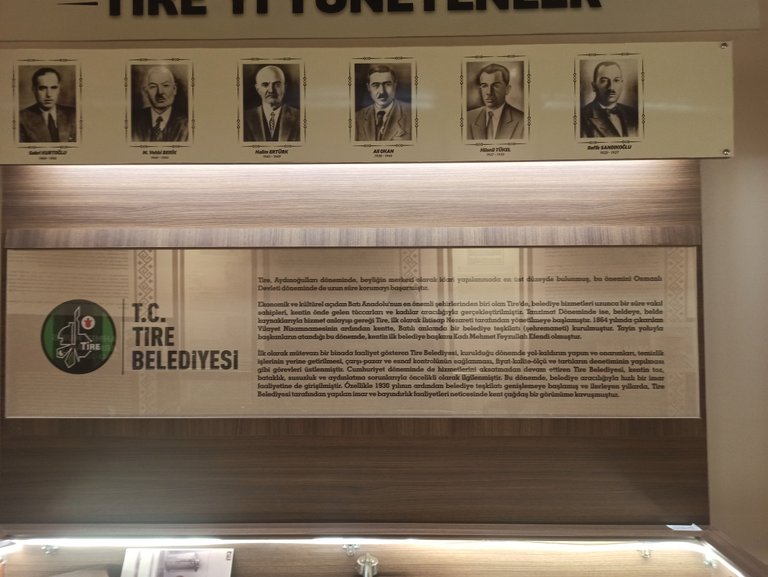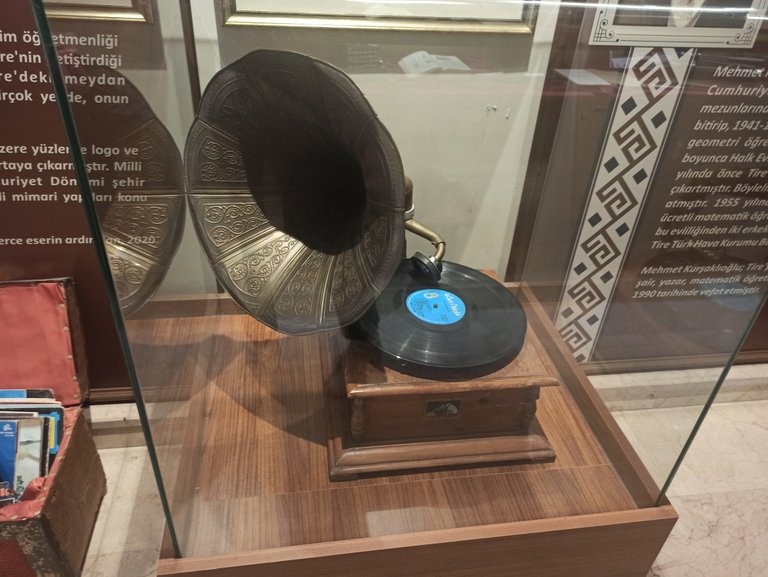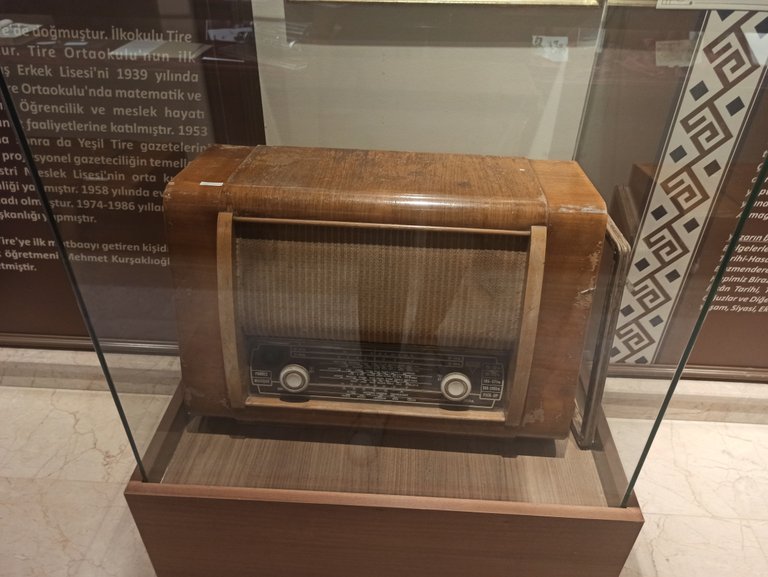 First, we saw the tables. As a person who paints me, I immediately started to examine it. After appreciating the owner of the works, we started to read the information texts on the corridors. There were famous names that many of us knew here. It really surprised me that these people have a Tire background.
İlk olarak karşımıza tablolar çıktı. Ben resim yapan birisi olarak hemen incelemeye başladım. Eserlerin sahibini takdir ettikten sonra koridorlar üzerinde bulunan bilgilendirme metinlerini okumaya başladık. Burada birçoğumuzun tanıdığı ünlü isimler vardı. Bu kişilerin Tire geçmişine sahip olması beni şaşırttı doğrusu.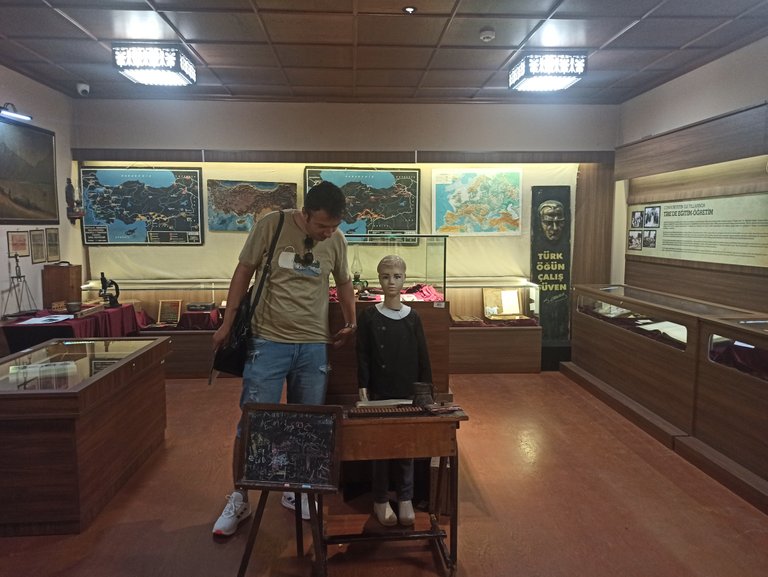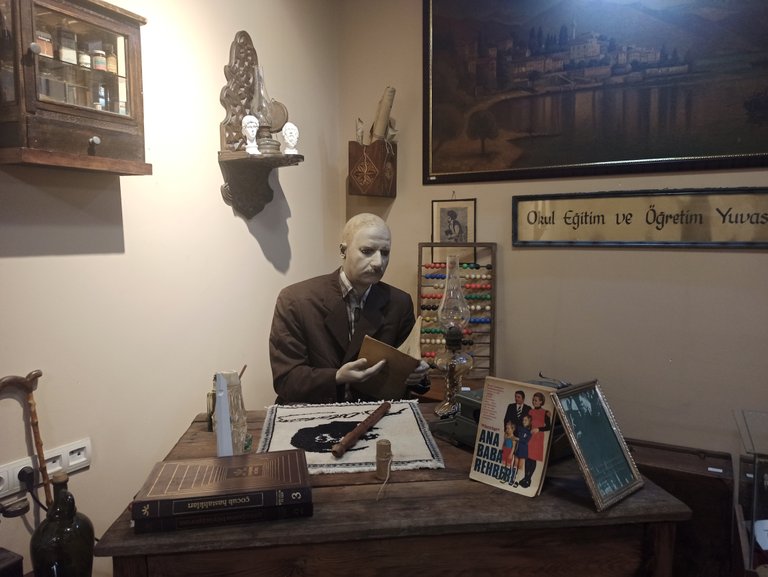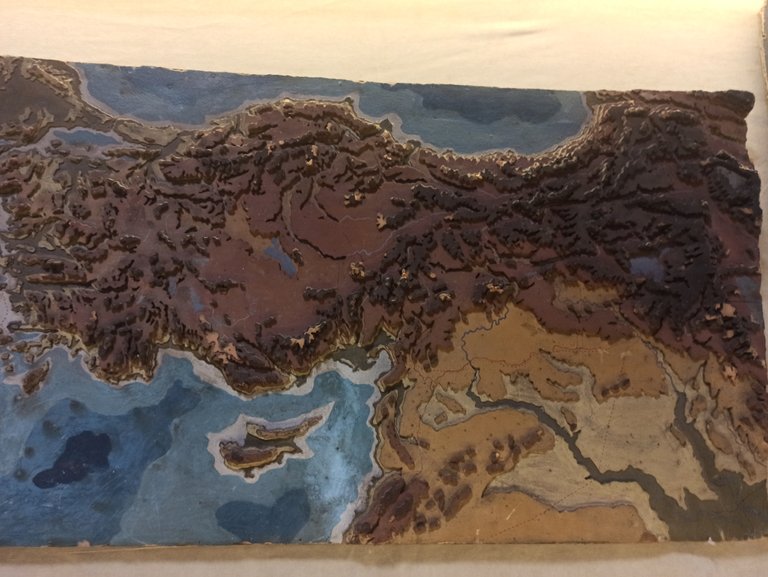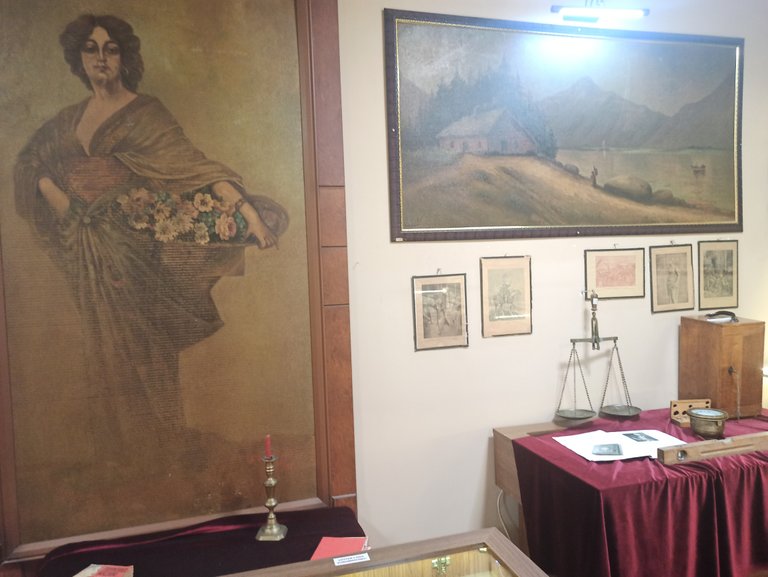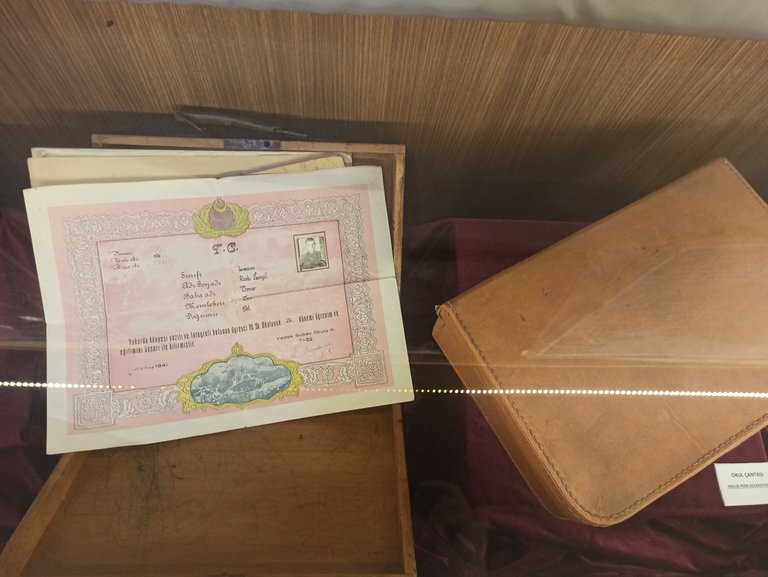 When we entered the room showing the education given in Tire, a student in a black apron greeted us. It was the first object that caught my attention, as I did not see it coinciding with the period when black aprons were worn. The abacuses and maps of Türkiye in this room were more prominent. I think that way at least. 😅 The scene I saw in the other room after I left here surprised me a lot. It was the camera I saw in Yeşilçam movies. We also had the opportunity to see machines in different models. But taking pictures of these cameras with the smartphones we have was a bit of an irony. It would not be bad if I say that it was an encounter that made you realize the point where time and technology have come.
Tire'de verilmiş eğitimi gösteren odaya girildiğinde bizleri siyah önlüklü bir öğrenci karşıladı. Ben siyah önlük giyilen döneme denk gelmediğim için dikkatimi çeken ilk obje oldu. Bu odada bulunan abaküsler ve Türkiye haritaları daha ön plana çıkıyordu. Ben bu şekilde düşünüyorum en azından. 😅 Buradan ayrıldıktan sonra diğer odada gördüğüm manzara beni baya şaşırttı. Yeşilçam filmlerinde gördüğüm fotoğraf makinası vardı. Ayrıca farklı modellerde de makineleri de görme fırsatımız oldu. Ama bu fotoğraf makinelerinin resmini elimizde bulunan akıllı telefonlarla çekmek sanki biraz ironi gibi oldu. Zamanın ve teknolojinin geldiği noktayı fark ettiren bir karşılaşma oldu desem hiç fena olmaz aslında.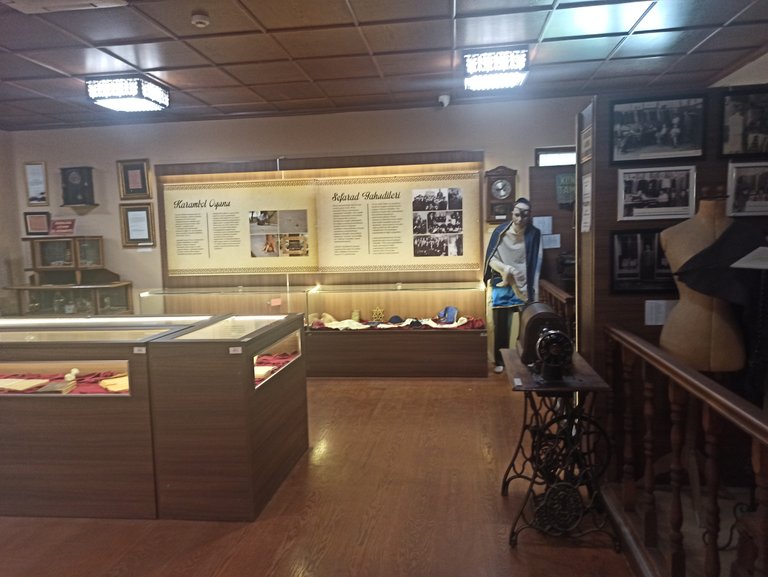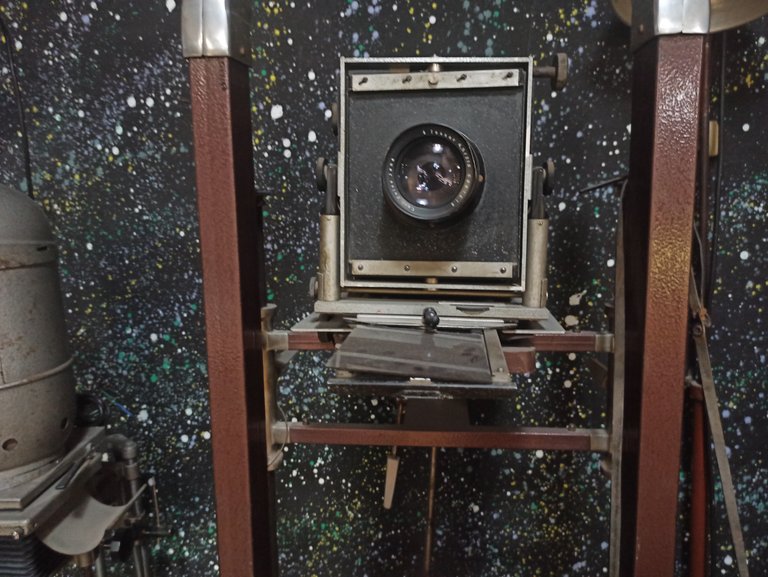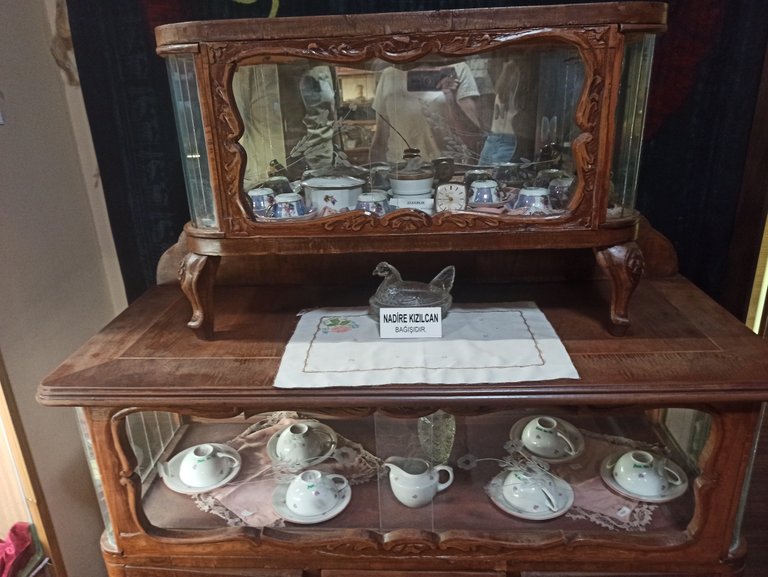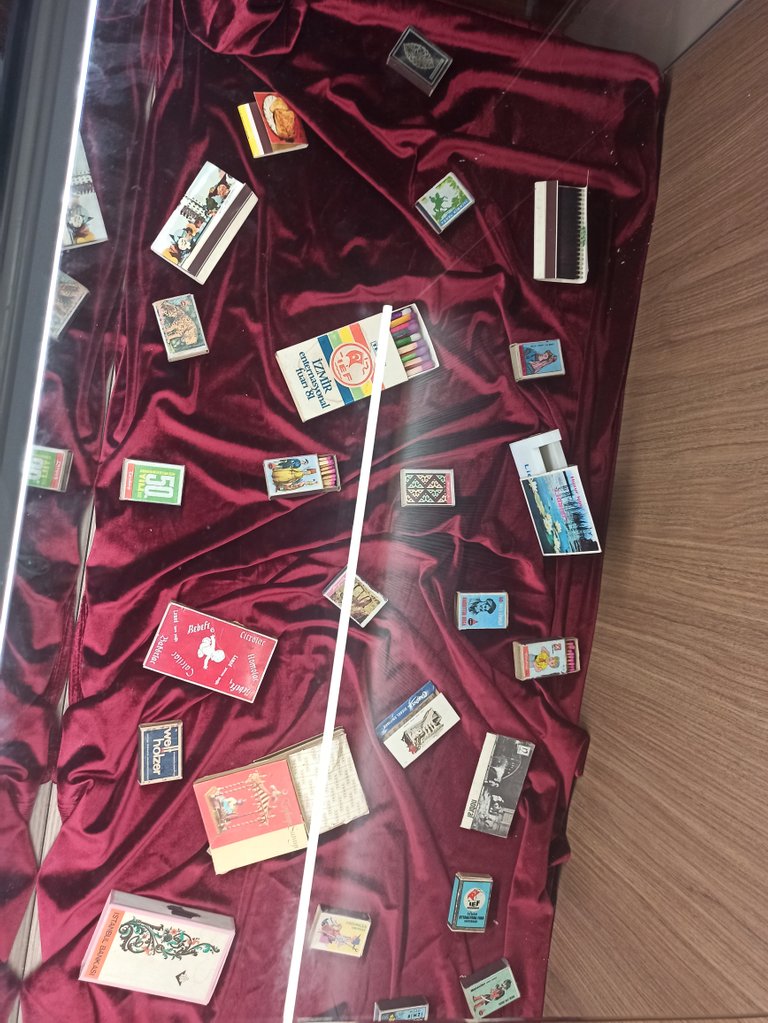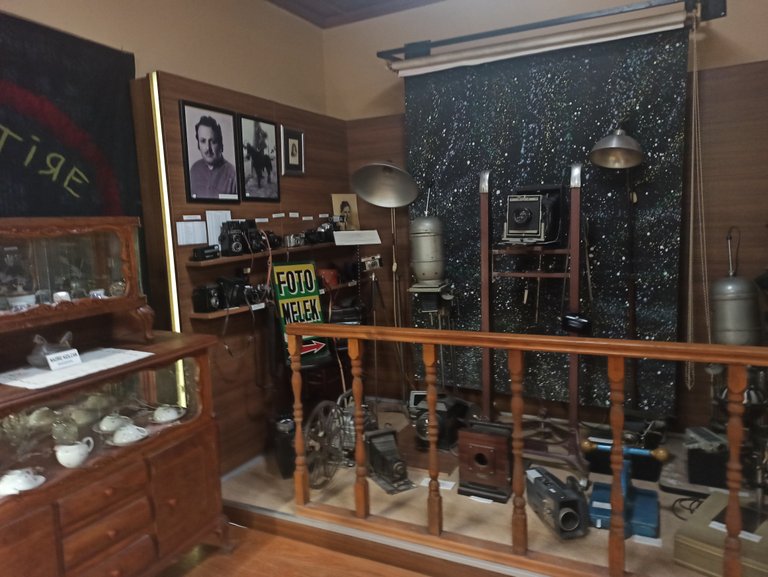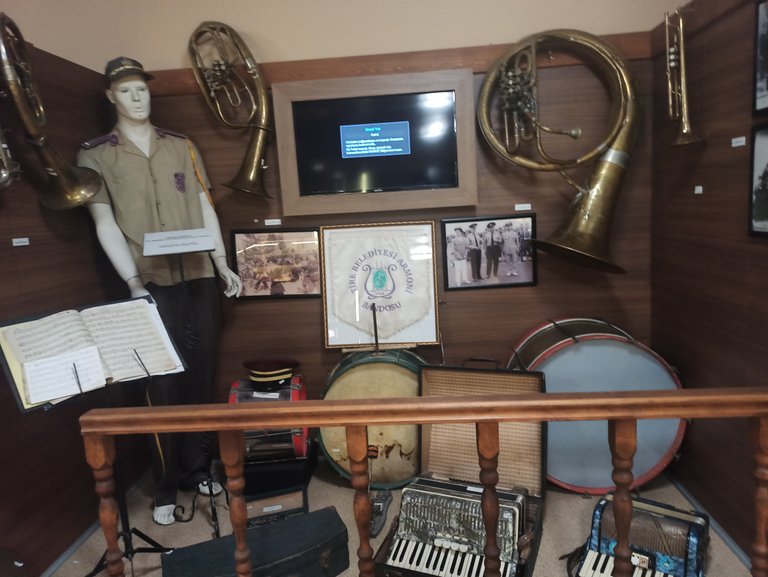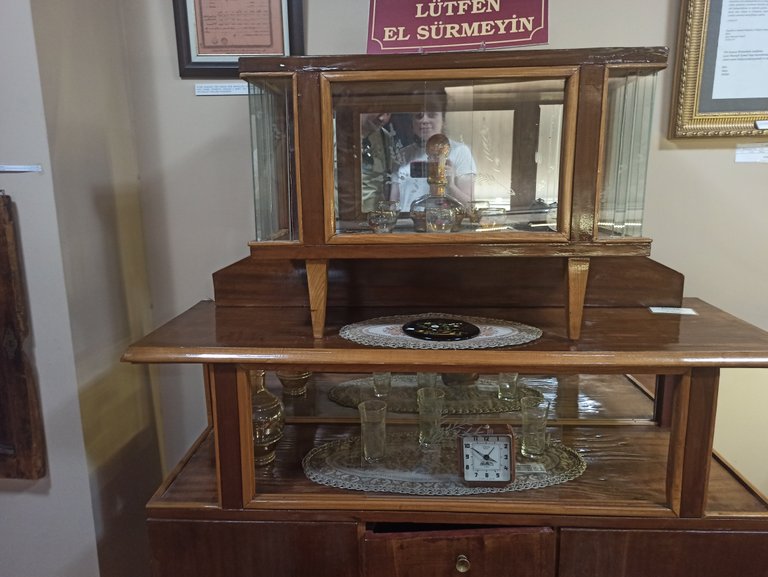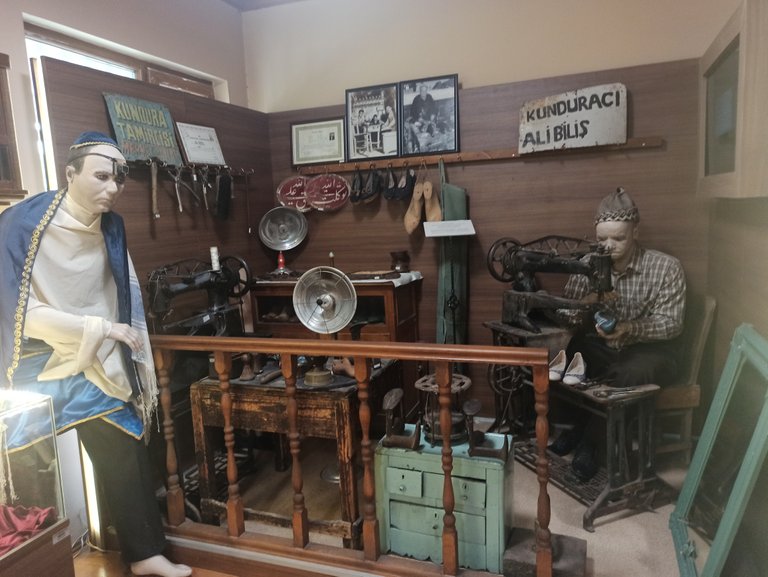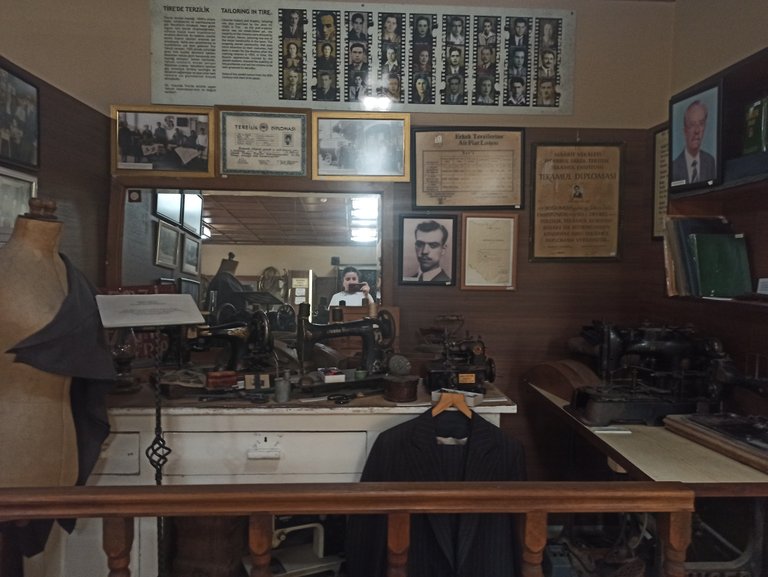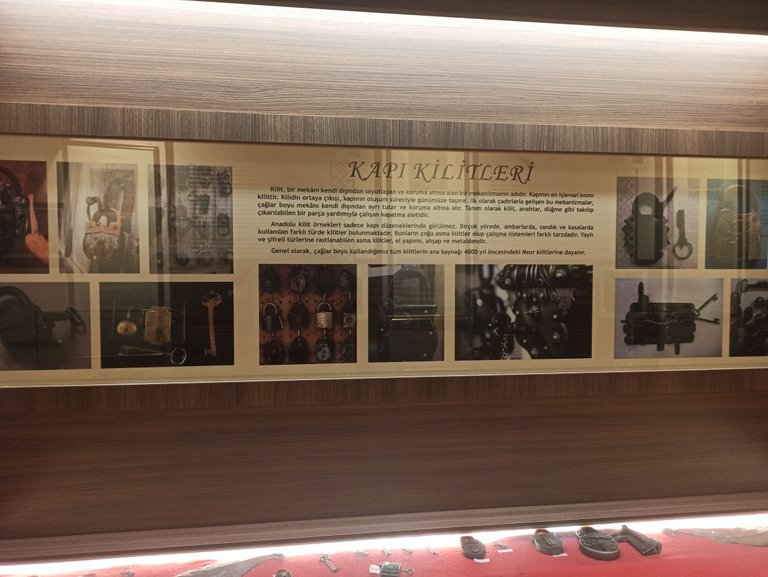 When we went down to the lower floor of the museum, we came across a car that challenged time. As can be understood from the description on it, this vehicle was used as the official vehicle of Tire Municipality in 1940. I believe that friends who love classic vehicles will love this vehicle. I likened it to the car in the episode called "Ello Gov'nor " of Regular Show, one of my favorite cartoons.
Müzenin alt katına inildiğinde karşımıza yine zamana meydan okumuş bir araba çıktı. Üzerinde bulunan açıklamadan da anlaşılacağı gibi, bu araç 1940 yılında Tire Belediyesi resmi aracı olarak kullanılmış. Klasik araç seven arkadaşların bu aracı seveceğine inanıyorum. Benim en sevdiğim çizgi filmlerden birisi olan Sürekli Dizi'nin Naber Müdür isimli bölümünde ki araca benzettim.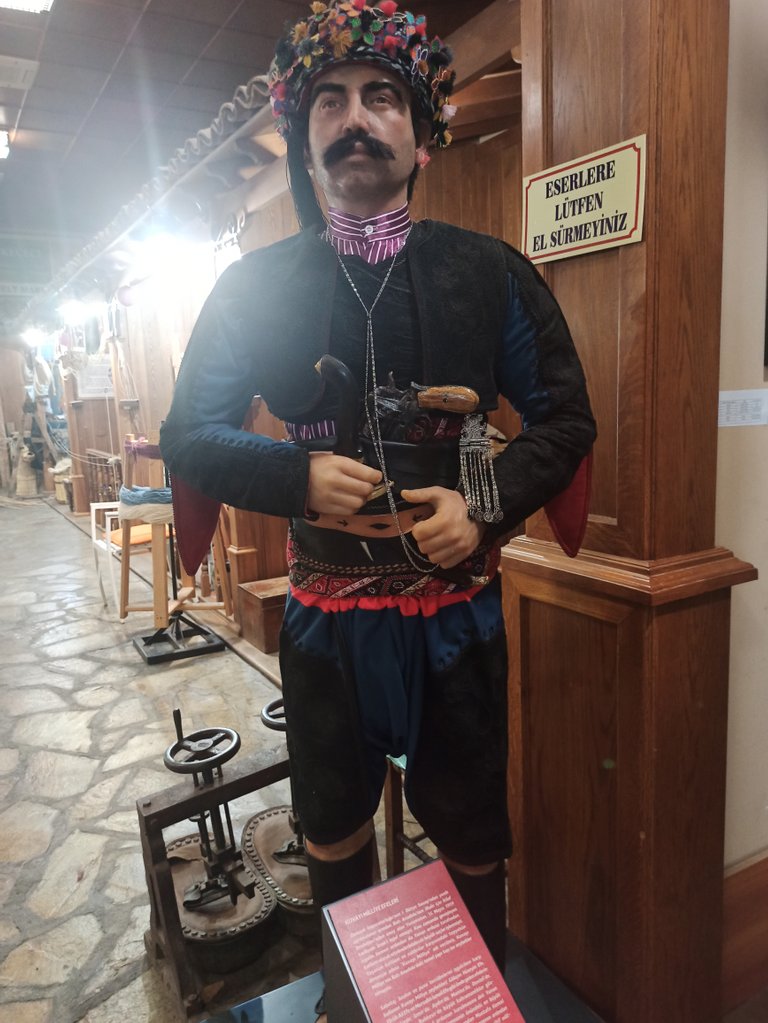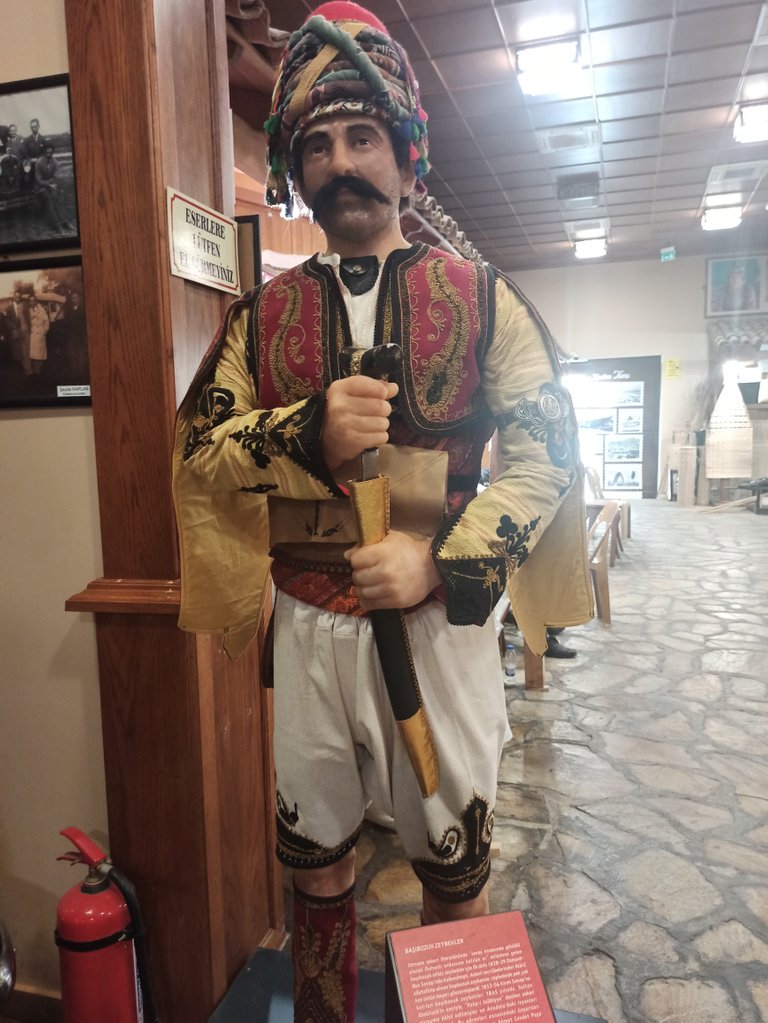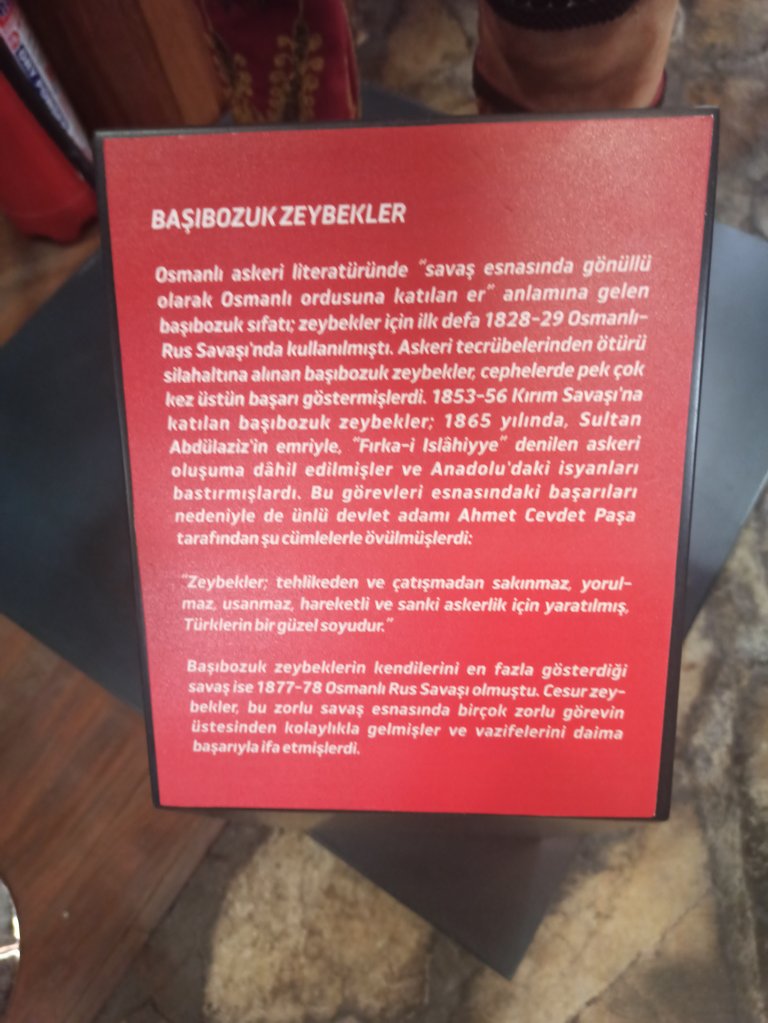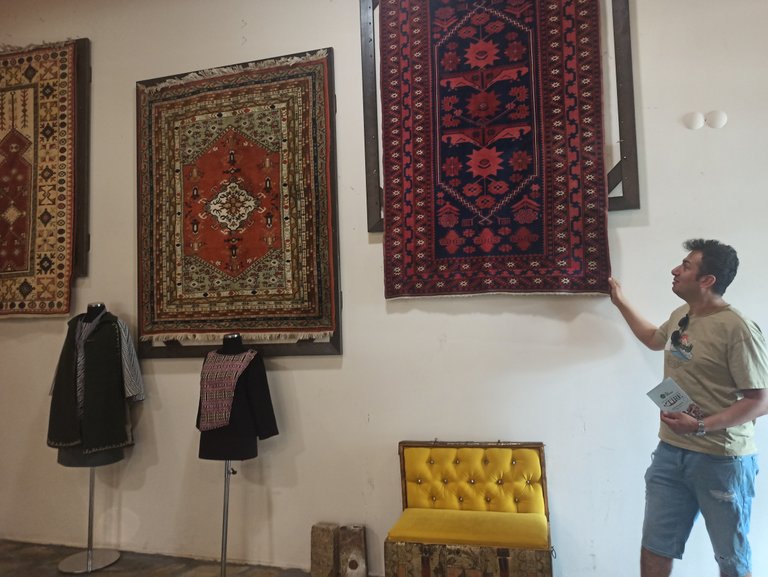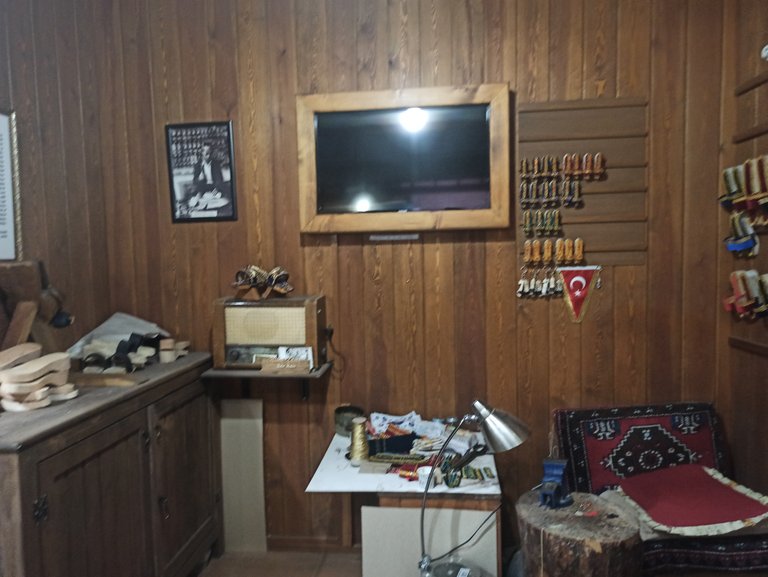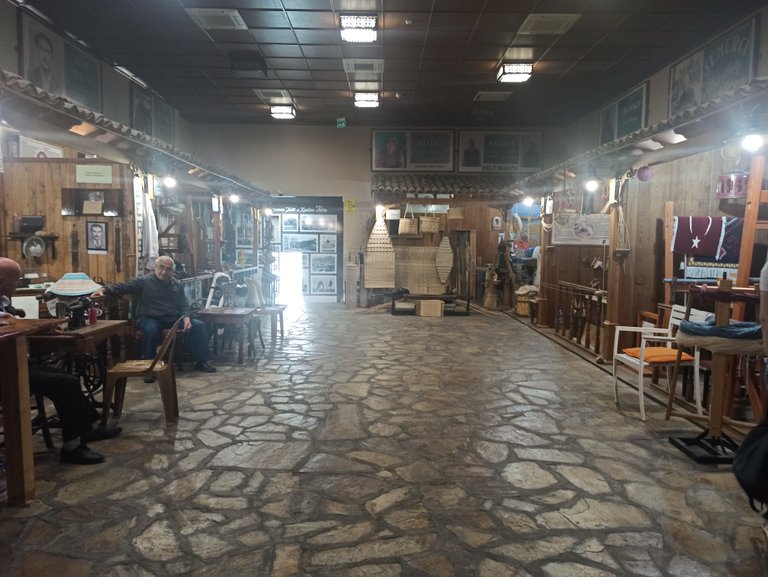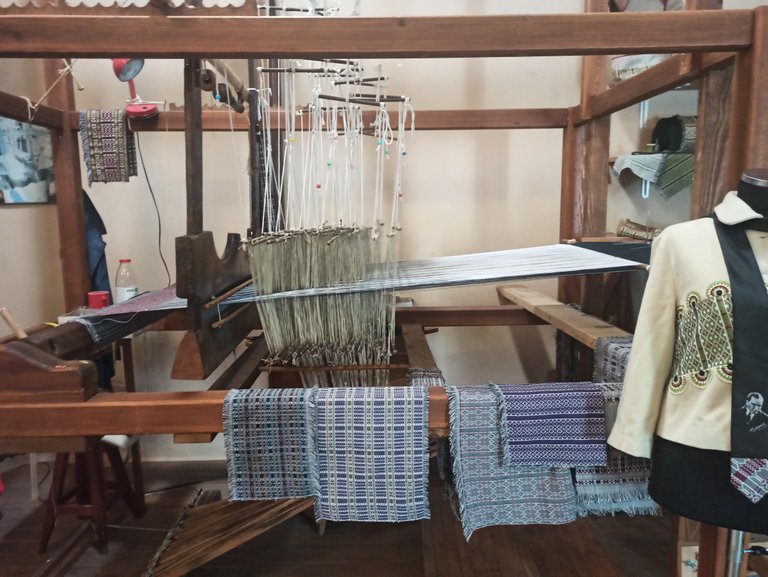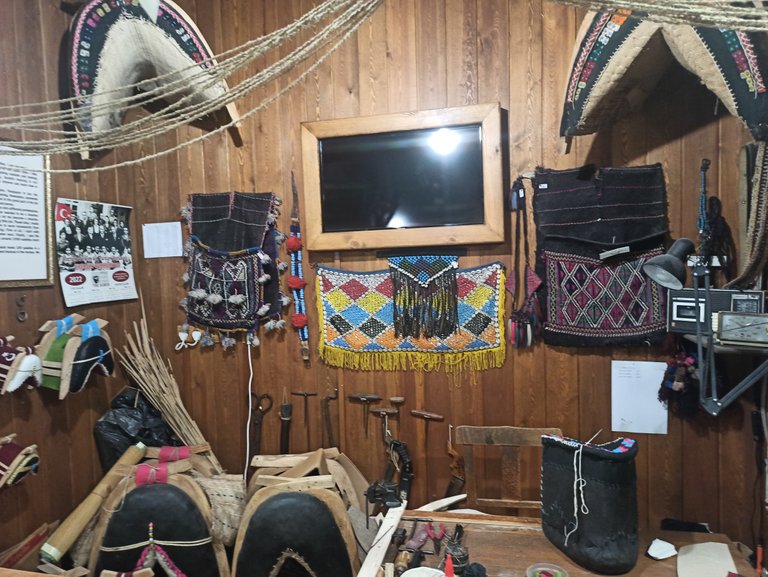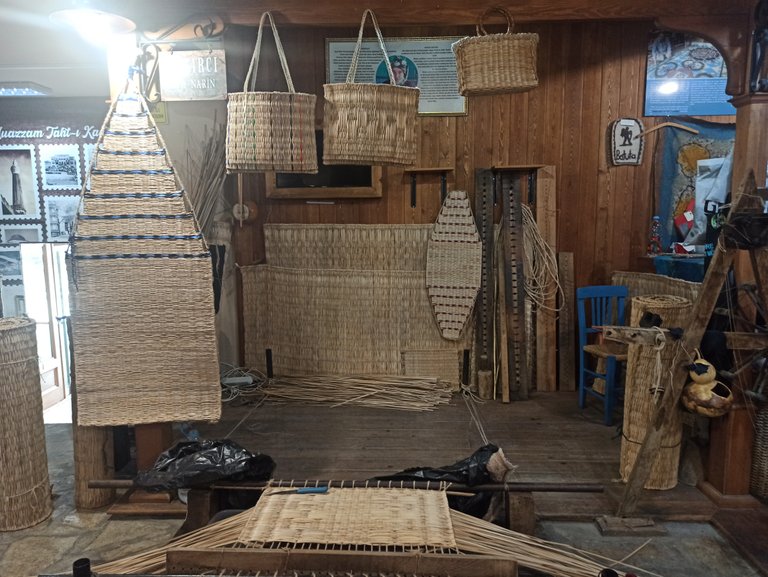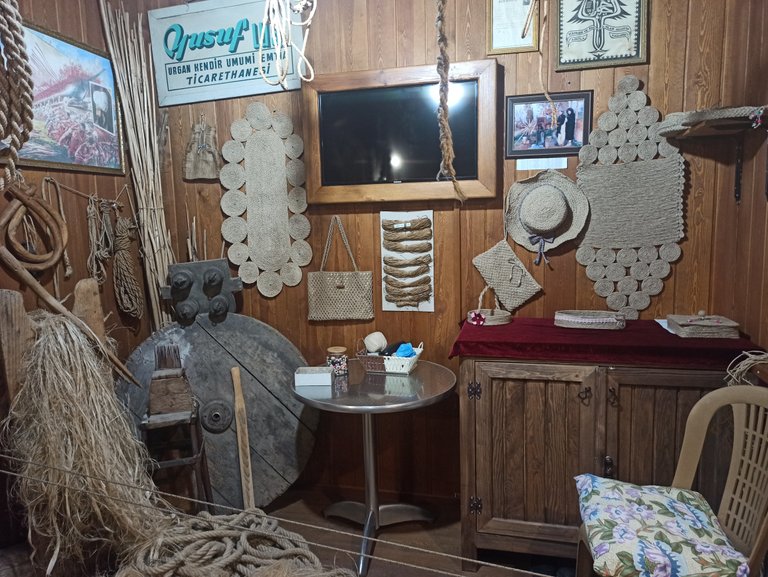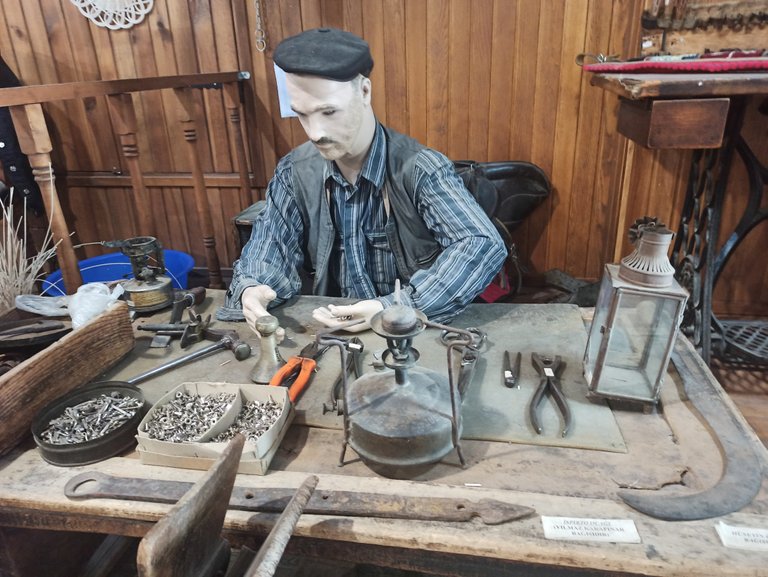 Before examining the other sections, when I saw the carpets hanging on the wall, this time Cem Yılmaz's line came to my mind. 😅 "Arif IŞIK, All kinds of carpet rugs travel." 😅 We examined all the works exhibited in the museum separately. Each one was very beautiful. When we came to the famous Tire Quilt, I asked the uncle next to me the following question, dear brother, are the businesses around here active? In response, "Yes, brother, each of the shops is still active, only the employees went out to dinner." Honestly, I wasn't expecting this answer. I would love to watch a carpet being manufactured on a carpet loom.
Diğer bölümlere incelemeden önce duvarda asılı olarak bulunan halıları görünce bu defa da Cem Yılmaz'ın repliği aklıma geldi. 😅 "Arif IŞIK, Her türlü halı kilim travel." 😅 Müzede sergilenen tüm eserleri ayrı ayrı inceledik. Her biri ayrı ayrı çok güzeldi. Meşhur Tire Yorganı yanına geldiğimizde, yan tarafta bulunan amcaya şu soruyu sordum, Sayın abim buralarda ki işletmeler faal mi? Cevap olarak ise, "Evet kardeşim dükkanların her birisi hala aktif sadece çalışanlar yemeğe çıktı." Bu cevabı almayı çok beklemiyordum açıkçası. Halı dokuma tezgahında bir halının imal edilmesini izlemeyi isterdim.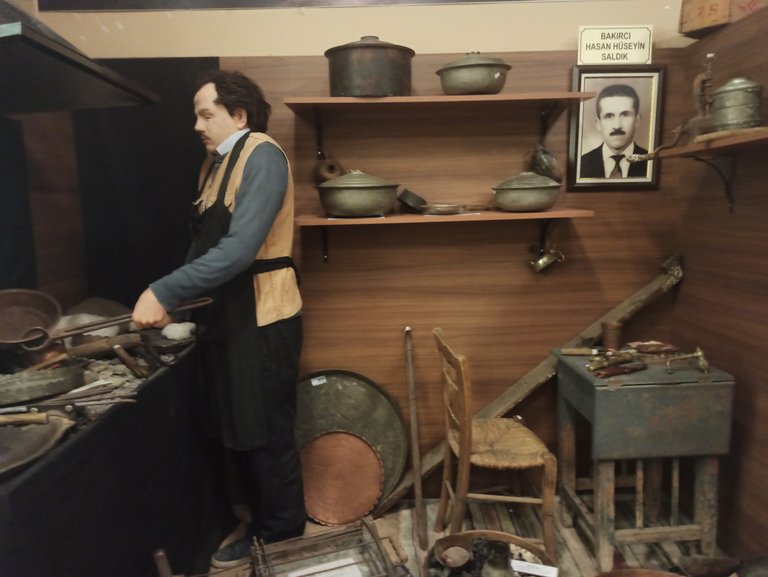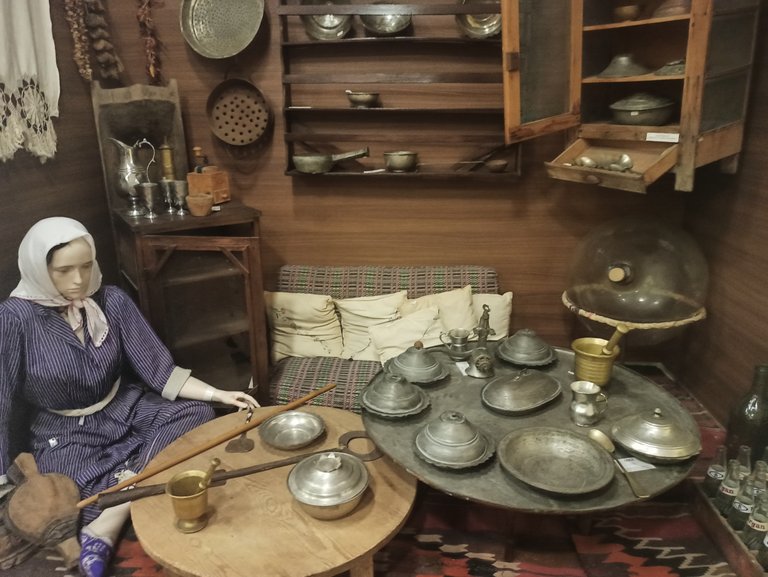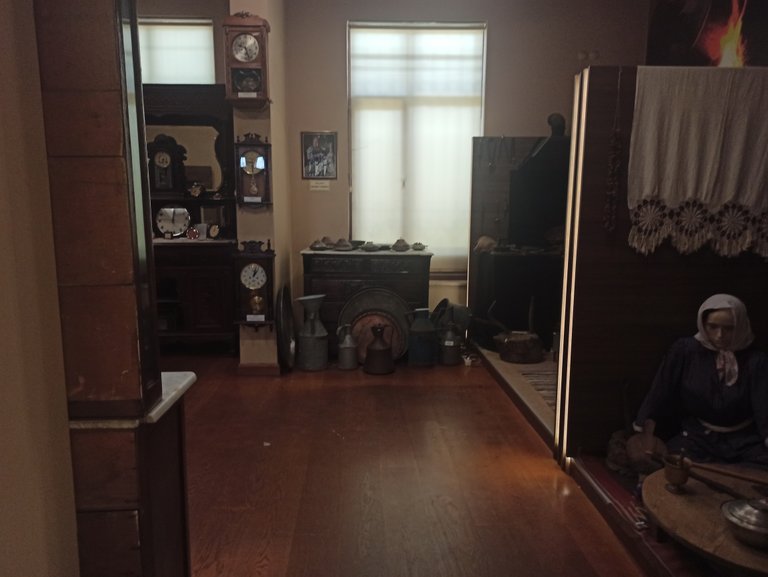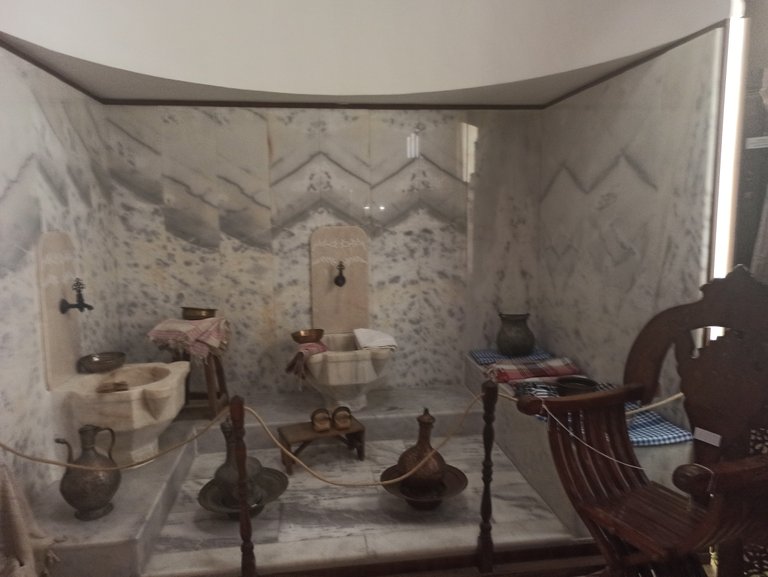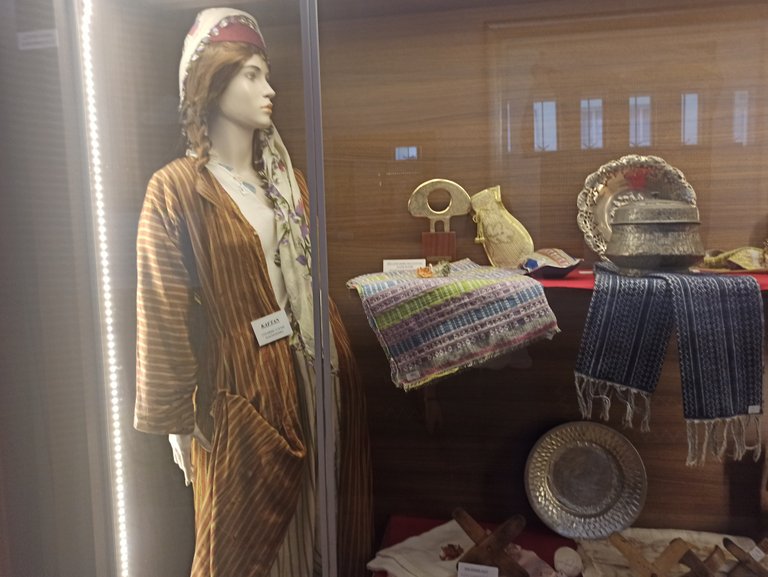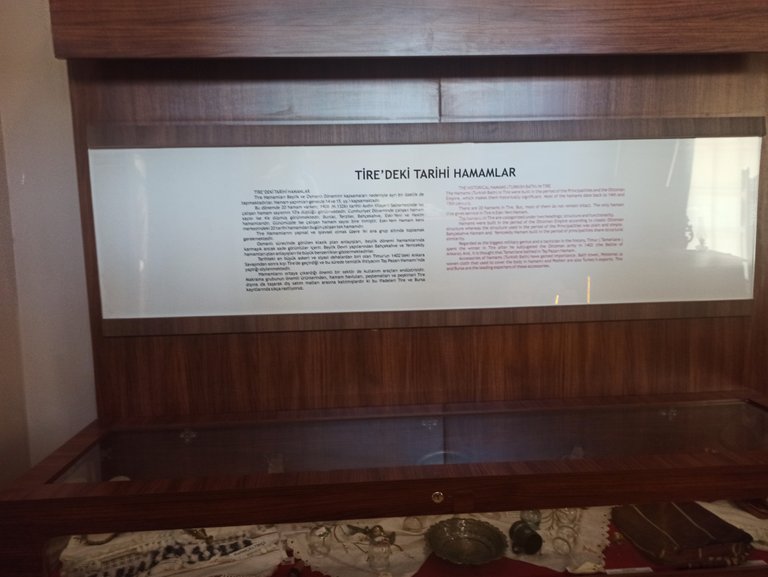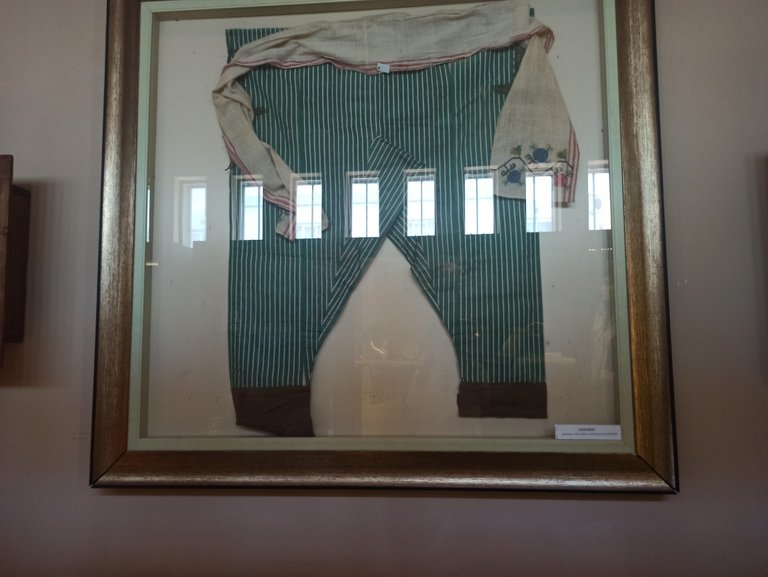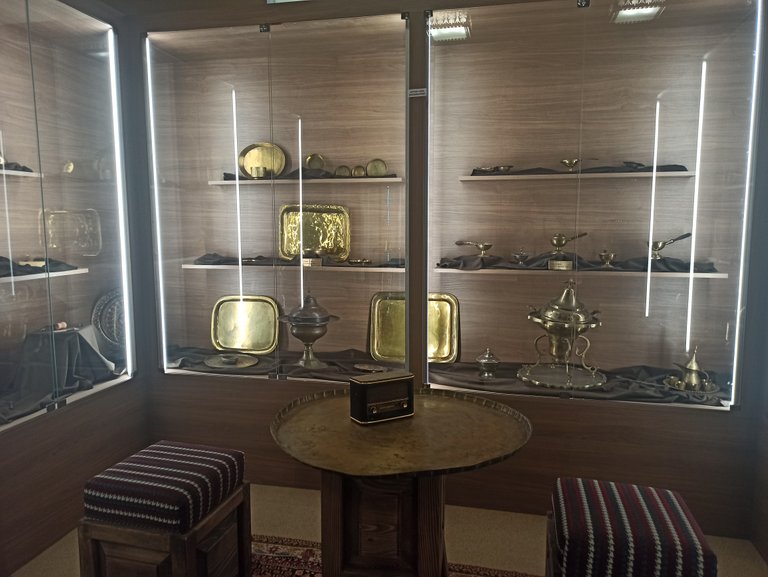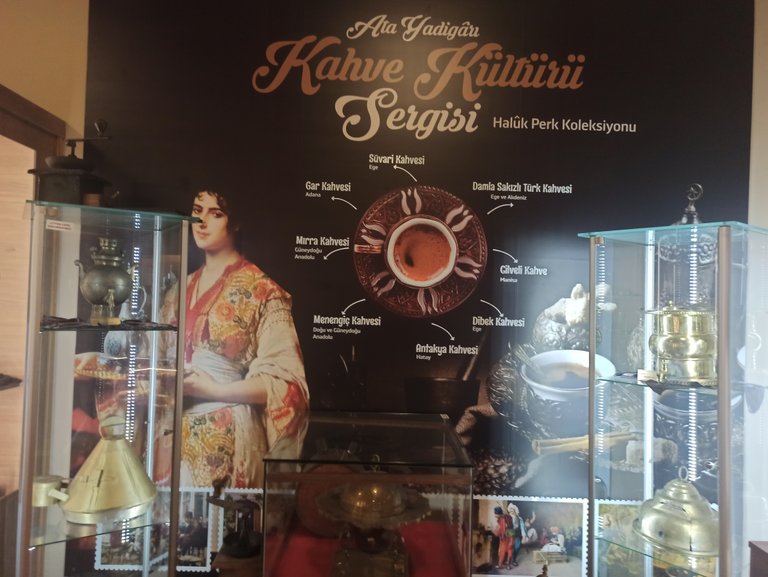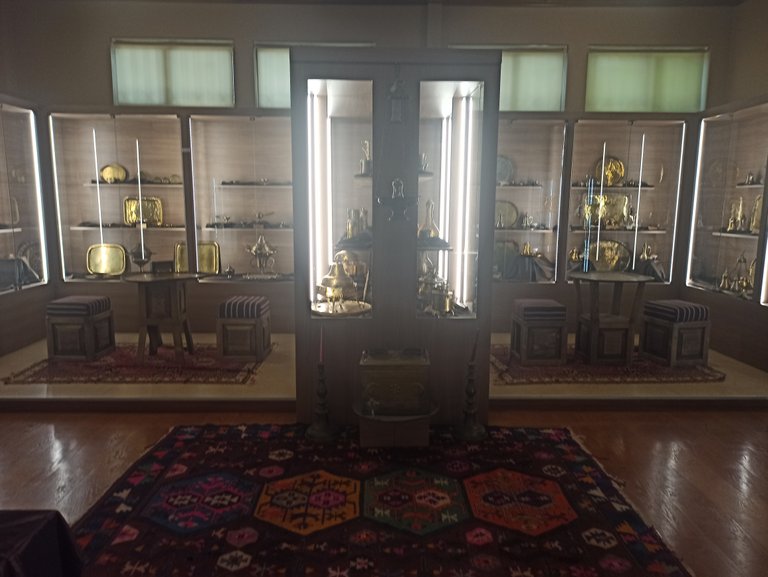 It was now time to leave. Before we left, we noticed that there was a door that opened to the outside. When we passed from here, we came across different types of vehicles. After examining this place, we checked out of the museum to eat Tire Meatballs. It was a pleasant activity for us. 🖐🏼 I hope you were not bored while reading it. Thank you for taking the time for me.
Artık ayrılma vakti yavaş yavaş gelmişti. Çıkmadan önce dışarıya açılan bir kapı olduğunu fark ettik. Buradan geçiş yaptığımızda karşımıza farklı türlerde araçlar çıktı. Burayı da inceledikten sonra Tire Köfte yemek için müzeden çıkış yaptık. Bizim için hoş bir aktivite oldu. 🖐🏼 Umarım sizlerde okurken sıkılmamışsınızdır. Bana zaman ayırdığınız için teşekkür ederim.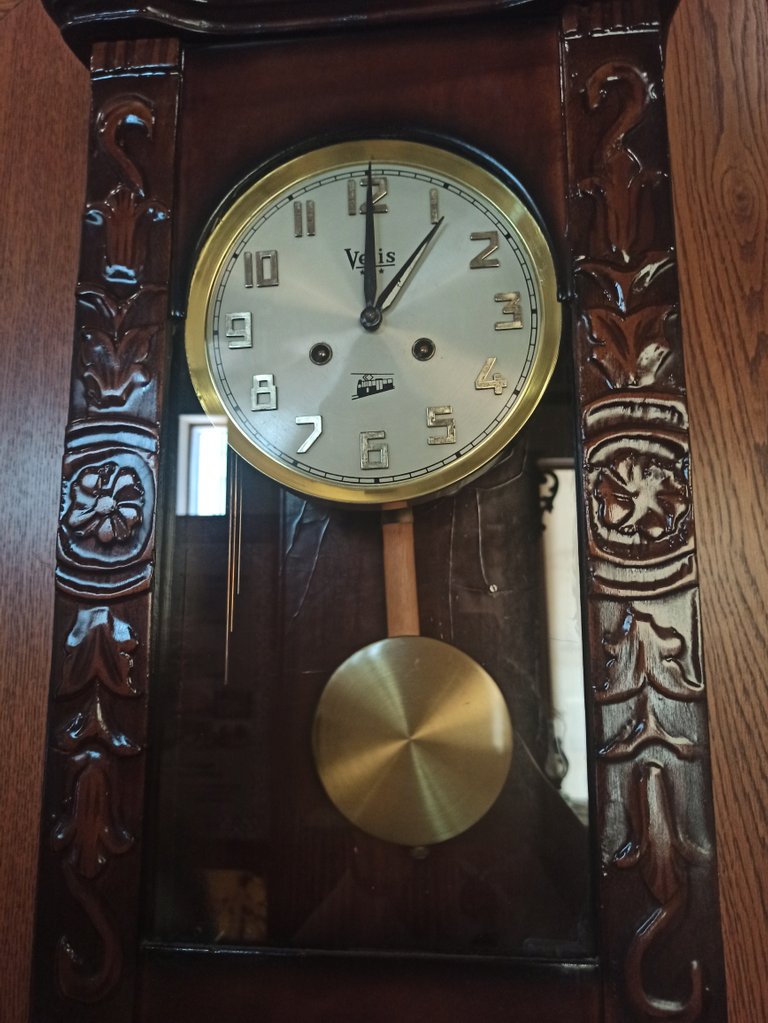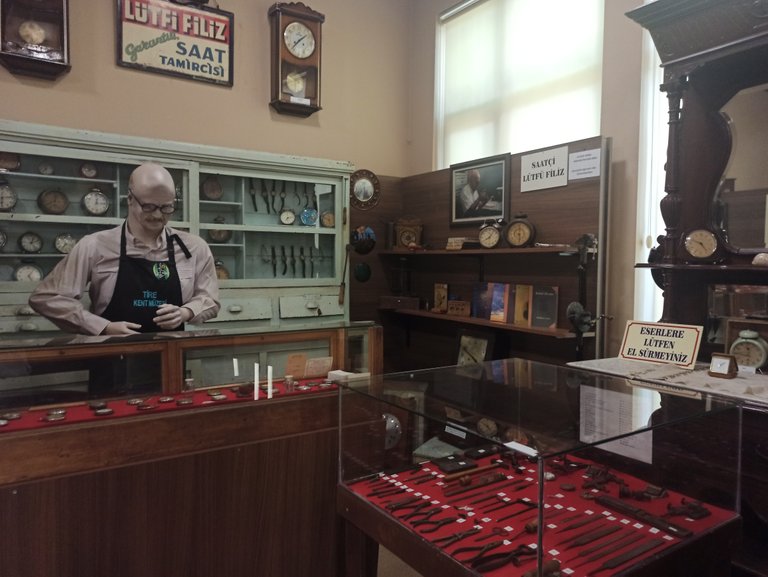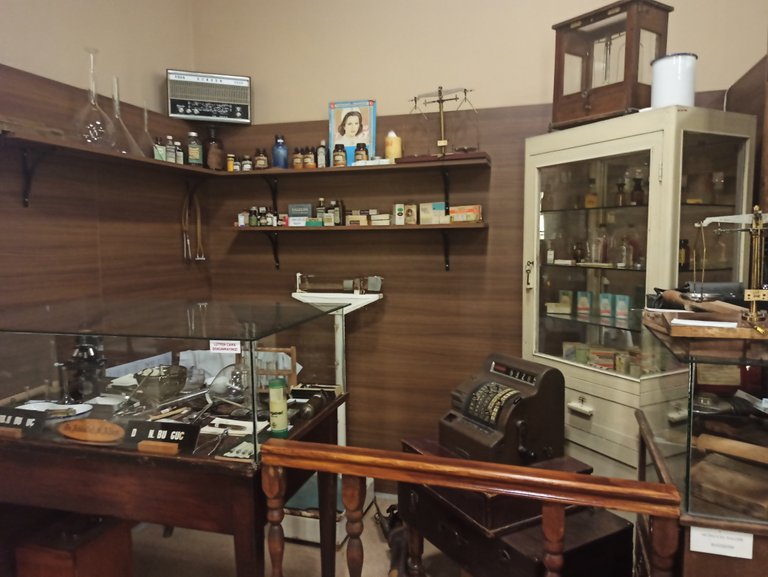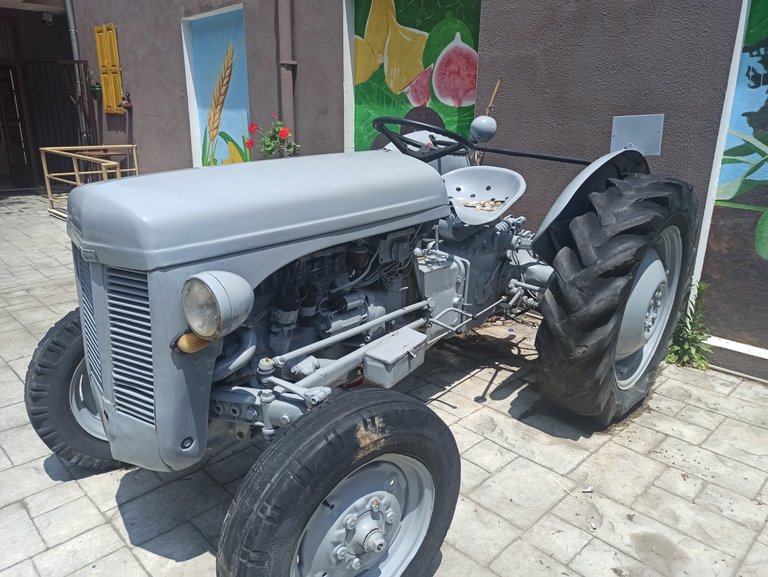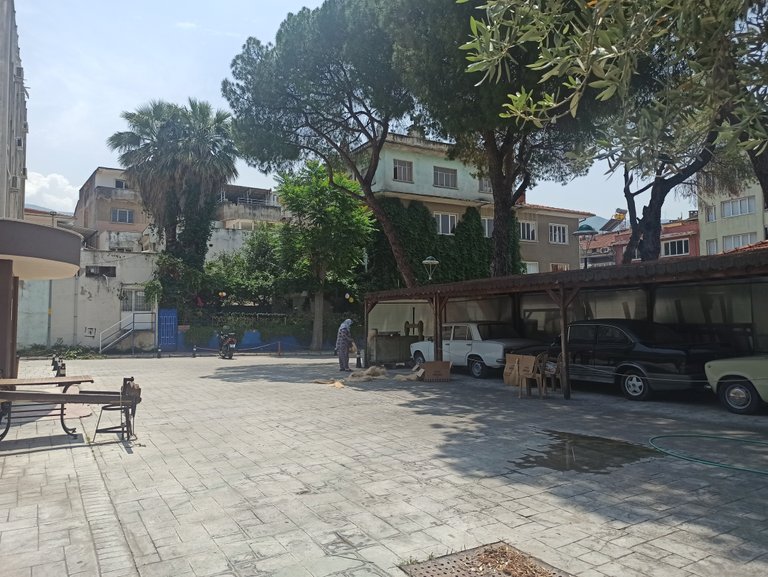 ---
---