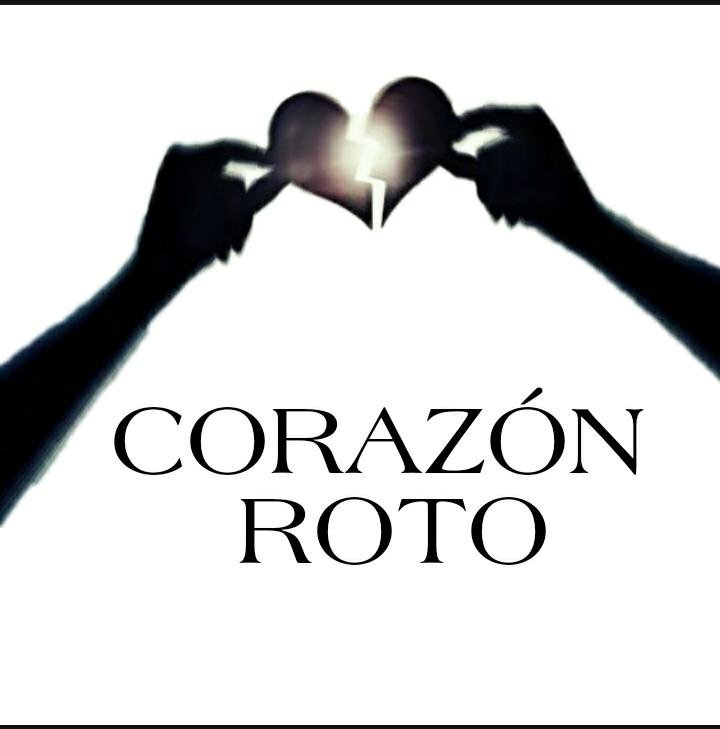 Mi corazón ya no aguantará más decepciones, ya esta cansado de curar una y otra vez, herida que no sanan. Sí, me rompieron el corazón, ya no encuentro como decirle a cupido que me deje ¡en paz! ¡que se valla! ya no quiero que me lance sus flechas, ni que en mi calendario se asome el día de San Valentín y mucho menos quiero saber algo sobre el amor. No es así de hermoso como lo pintan en los cuentos o novelas, es algo muy complicado, das vueltas y vueltas en una montaña rusa sin imaginarte a donde vas y sin saber cuando pararas.
My heart won't take any more disappointments, it's tired of healing over and over again, wounds that won't heal. Yes, they broke my heart, I can't find a way to tell cupid to leave me alone, to go away! I don't want him to throw his arrows at me anymore, nor do I want Valentine's Day to appear on my calendar, much less do I want to know anything about love. It is not as beautiful as it is painted in stories or novels, it is something very complicated, you go round and round in a roller coaster without imagining where you are going and without knowing when you will stop.
Cupido es mi peor enemigo, a partir de ahora esquivaré sus flechas, ya no voy a creer en sus falsas promesas ni en hechos que valdrán. Simplemente voy a dejar el pasado atrás, se que me atormentará de vez en cuando y que no me dejará dormir en las próximas noches. Odio que las partes de mi corazón sigan dispersas y confusas. Ya no se que más hacer, le he rogado ha cupido para que ya no tome mi corazón como un experimento más.
Cupid is my worst enemy, from now on I will dodge his arrows, I will no longer believe in his false promises or in deeds that will be worth. I will simply leave the past behind, I know that it will torment me from time to time and that it will not let me sleep for the next few nights. I hate that the parts of my heart are still scattered and confused. I don't know what to do anymore, I have begged cupid not to take my heart as an experiment anymore.
Me rindo, todas las cartas ya me las jugué no me quedan trucos bajo la manga.
I give up, all my cards have been played, I have no more tricks up my sleeve.
Me arrepiento en esta y en mi otra vida por confiar en el amor, mis heridas por más que las traten los médicos dicen que no tienen curas, así que seguiré con mi delirio, viviré día tras día con esta rara enfermedad llamada corazón roto.
I regret in this and my other life for trusting in love, my wounds no matter how much the doctors treat them they say they have no cures, so I will continue with my delirium, I will live day after day with this rare disease called broken heart.
Hola familia de Hive, aquí les dejo con mucho cariño este pequeño poema, espero les guste saludos.
Hello Hive's family, here I leave you with much affection this little poem, I hope you like it greetings.
El poema es de mi propia autoría Milangelys.
The poem is of my own authorship Milangelys.
La imagen fue editada en PicsArit.
The image was edited in PicsArit.
Traducido con www.DeepL.com/translator (versión gratuita)
Translated with www.DeepL.com/Translator (free version)