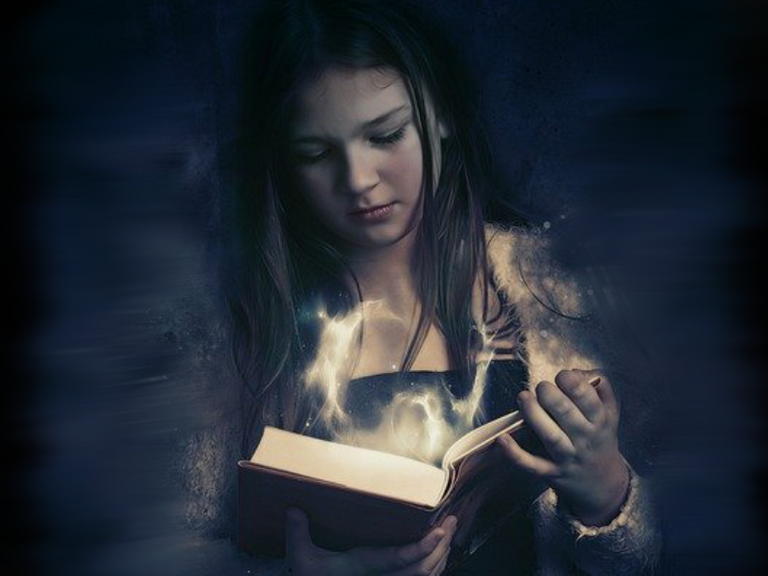 ---

---

Me reconozco la amante de tus pasiones,
Absorta en un mundo donde eres tú,
Donde no existe la distraída atención,
Donde la observadora sigo siendo yo.


Egoísta fue mi emoción al tenerte en mis manos,
Acaparadas las letras de la historia de tu vida,
Esas letras que hoy no se difuminan entre páginas,
Todas aquellas que han confesado la calidad de tu tinta.


No pude apartar mis ojos de tí,
Leyendo la letra cursiva de tus pensamientos,
Imponiendo el acento a tus más ocultos secretos,
Extrañas impresiones que detienen el tiempo mientras las hojas pasan.


Así sucedió que toda tu historia estaba en mis manos,
Tan dura tu carátula y tan suave tus trazos,
Capítulo a capítulo siendo más que un simple protagonista,
De esos que intentan que el mundo gire a su vista.


Extraje la energía de tus explosivos momentos,
Enamorada de tus defectos al volver a amar,
Soñando que no es ella a quien sueñas
Y que dentro de un libro nos van a hallar.

---
---
Hay libros que tienen tal estilo narrativo que nos hacen idealizar nuestros sueños y querer ser parte principal de las historias felices con un inexistente final...
---
---


& Telegram as @DarkFemme

Nota:
Todos los separadores y firma son de mi autoría, realizados con ibispaint.
Recuerden que la fuente de la imagen está bajo la misma en el hipervínculo.
Contenido original que será promocionado en mis redes sociales.
---


JOIN US / ÚNETE
---
The Tag for us Community now is #poet-up. All divisors and the sign for this community was maked for me with Ibispaint app.
La etiqueta para nuestra comunidad es #poet-up. Todos los separadores y la firma de esta comunidad fueron realizadas por mí con Ibispaint.

Follow us on our social media
Síguenos en nuestras redes sociales
---