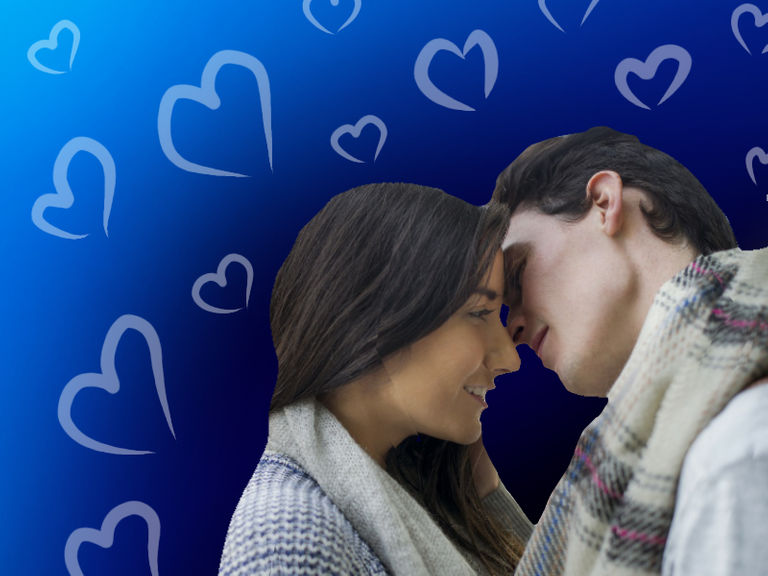 ---

---

I was just sitting there expecting nothing from life,
Attentive to my senses not to stop trying,
With the wind moving my hair in its walk,
Wrong dilemma of the one who does not look for love but wants to find it.


The minutes were not ticking on my watch,
Only the years passed to mark the countdown,
That account where the moment will have passed,
Where the opportunities will end.


So I found myself that day in an animated chat,
With that well-known character with whom laughter was nurtured,
Anyone who was the pause,
That necessary pause within my hectic day.


It was just one more day to go on living,
But unexpected was the accident that led him to forget the routine,
That moment where to please my tastes you have hurt,
When I became your nurse.


Your suspicious look surprised by my attention,
Those blue eyes in which I avoided losing myself,
Electrifying proximity vibrating in the environment,
The attraction of two bodies that do not understand origins.


It was you who dared to shorten the space,
When without previous words your lips were the magnet,
Sweet reflection that I now correspond,
Magical experience of feeling that you have found a part of yourself.

---
---
Because thanks to a dream you can wake up smiling, being the palpable sensations of a kiss from the dream world...
---
---

Twitter: https://twitter.com/FemmeDark
Instagram: https://www.instagram.com/dark.femme.box
Discord: DarkFemme#3243
Telegram: @DarkFemme
Facebook: DarkFemme Box

Nota:
All separators and sign are my own, made with ibispaint. The cover image was modified by me in ibispaint. Remember that the source of the image is under it in the hyperlink. Original content that will be published on other networks with the same username.

---


JOIN US / ÚNETE
---
The Tag for us Community now is #poet-up. All divisors and the sign of Poetic Universe was maked for me with Ibispaint app.
La etiqueta para nuestra comunidad es #poet-up. Todos los separadores y la firma de Poetic Universe fueron realizadas por mí con Ibispaint.

Follow us on our social media
Síguenos en nuestras redes sociales
---