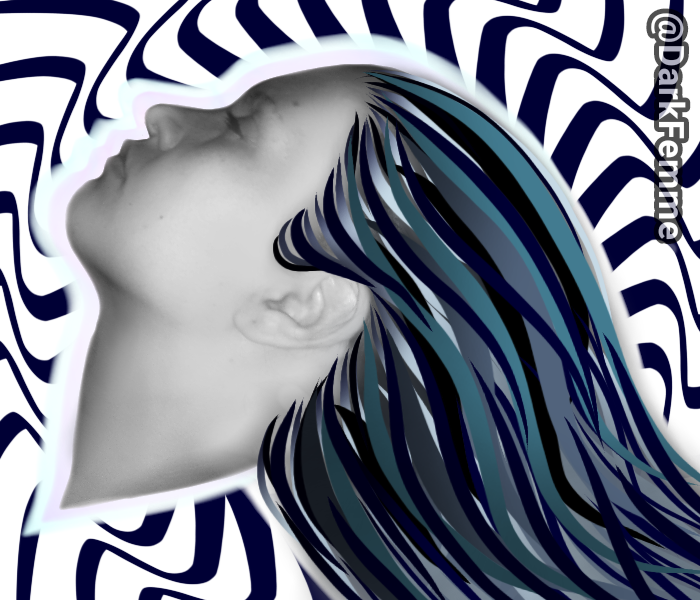 ---

---

La decisión fue la indudable proeza,
Marca de una mente aún con esperanza,
Esa esperanza viva de quién sueña,
De quién cree en unicornios no extintos.


Me descubrí soñando con tu presencia,
Armadura aún activa atada a la realidad,
Esa realidad donde sé que esto es un sueño,
Donde bajo mis ojos cerrados te anhelo.


Evolucionó la vida al saber que ahí estás,
Entre flores color arcoiris y mi verdad,
Esa verdad en la que confesé ser tu amante,
Amante de tu fortaleza y tu debilidad.


Hoy me siento gustosa de alargar el sueño,
Río tontamente al cazar tu mirada,
Descubriendo que con fuego me mirabas,
Y sin aviso en tus labios quedarme enganchada.


Bien recibido es el néctar de tu boca,
Ajustando la pasión que a nuestros cuerpos arropa,
Pecando en el egoísmo de que eres solo mío,
Jurando que de la lujuria no vale la pena despertarse.

---
---
Cuando un sueño nos hace pensar que la felicidad existe, no hay apuro para despertarse...
---
---


& Telegram as @DarkFemme

Nota:
Todos los separadores, la portada y la firma son de mi autoría, realizados con ibispaint.
Estas imágenes fueron creadas para esta poesía y el proceso de creación de la portada se publicó como arte en Este Link.



Contenido original que será promocionado en mis redes sociales.
---


JOIN US / ÚNETE
---
The Tag for us Community now is #poet-up. All divisors and the sign for this community was maked for me with Ibispaint app.
La etiqueta para nuestra comunidad es #poet-up. Todos los separadores y la firma de esta comunidad fueron realizadas por mí con Ibispaint.

Follow us on our social media
Síguenos en nuestras redes sociales
---