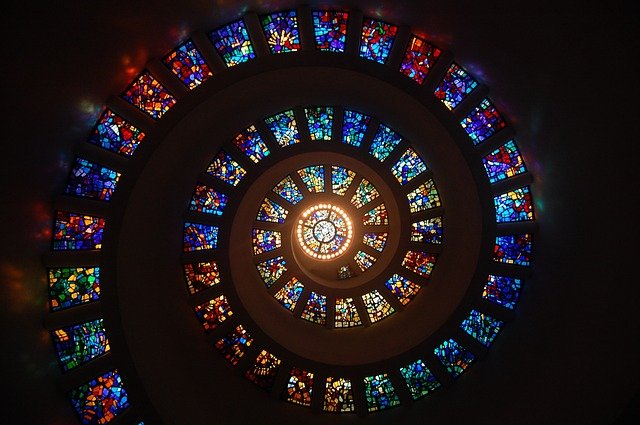 ---

---

La creencias fueron hilando su propia vida,
Nació la potencia de la fe cuando menos le esperaba,
Se unieron las realidades de quién aún se atreve a creer,
Obrando con el alma lo que las manos no alcanzan.


Juramentos escritos de un potente amor,
Juzgado predilecto de una buena acción,
Calma inmutable de quién confía en su Don,
De quién está orando por una buena reacción.


Se hizo la espiral de mil religiones,
Mezcladas historias de las mismas pasiones,
Donde los protagonistas son elegidos a conveniencia,
Donde el templo es la unión de una misma estela.


Así cada grupo fue decidiendo su entendimiento,
Traducción de pergaminos aún vivos en el tiempo,
Esperanza de un regreso a la moral viva,
Donde no importe el dinero sino cómo se juegue en la vida.

---
---
Porque de una imagen se obtienen 1000 referencias, incluso aquellas donde las religiones confluyen en un mismo principio básico, un principio que fluye y deja fluir...
---
---


& Telegram as @DarkFemme

Nota:
Todos los separadores y firma son de mi autoría, realizados con ibispaint.
Recuerden que la fuente de la imagen está bajo la misma en el hipervínculo.
Contenido original que será publicado en varias redes con el mismo nombre de usuario.
---


JOIN US / ÚNETE
---
The Tag for us Community now is #poet-up. All divisors and the sign for this community was maked for me with Ibispaint app.
La etiqueta para nuestra comunidad es #poet-up. Todos los separadores y la firma de esta comunidad fueron realizadas por mí con Ibispaint.

Follow us on our social media
Síguenos en nuestras redes sociales
---