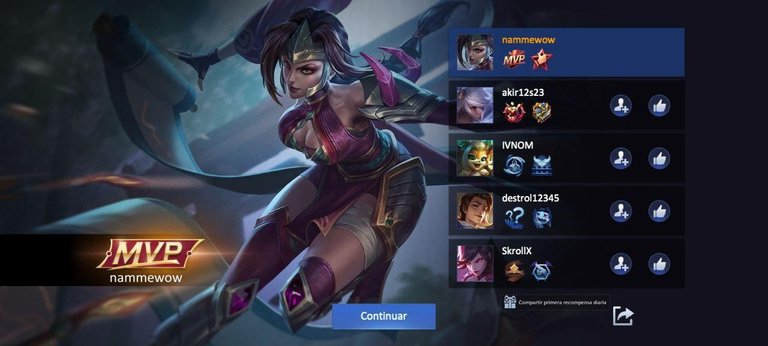 Que tal amigos gamers, nuevamente traigo una partida algo corta para HMG, sin embargo cada vez que juego una tras otras aparecen mejores jugadores y se que pronto traeré una muy intensa.
How about gamers, again I bring a somewhat short game for HMG, however every time I play one after another better players appear and I know that soon I will bring a very intense one.
He jugado muchas partidas desde que subí mi primer vídeo en esta comunidad, algunas con Clawdia, Mikal y mi peor partida fue con Loth no estaba acostumbrado a su estilo de juego, he ganado la gran mayoría pero también he tenido algunas derrotas, ya tengo el nivel requerido para partidas clasificatorias, sin embargo quiero seguir practicando con los campeones hasta sentirme cómodo con un rol, por ejemplo en League of Legends el rol en el que mejor me desempeño es el Jungla con asesinos y tanques, quizás aquí sea de igual forma.
Por eso he estado probando los campeones tanques y asesinos, quiero comprarlos todos lo mas rápido posible u obtenerlo.
I have played many games since I uploaded my first video in this community, some with Clawdia, Mikal and my worst game was with Loth I was not used to his style of play, I have won the vast majority but I have also had some defeats, I already have the level required for qualifying games, however I want to continue practicing with the champions until I feel comfortable with a role, for example in League of Legends the role in which I perform best is the Jungle with assassins and tanks, perhaps here is the same way.
That's why I've been testing the champions with tanks and assassins, I want to buy them all as soon as possible or get them.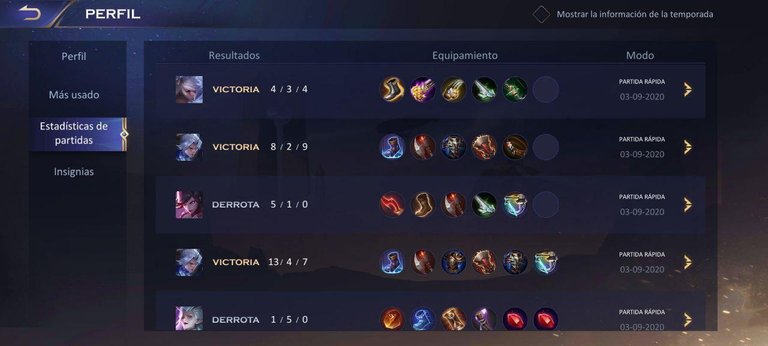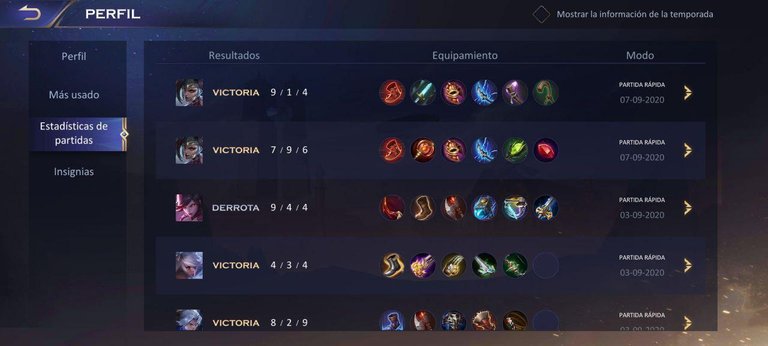 Las habilidades de daño explosivo de Clawdia me encantaron, así que decidí jugar con Oboro para adaptarme a los campeones asesinos, mi primera partida fue regular, no entendía muy muy las habilidades, hasta que en la segunda me entere que al acércate un campeón haces daño Mele, o sea tiene daño mete y a distancia, sus habilidades también son parecidas a las de Akali de LoL y por eso me llamo mucho la atención este campeón.
En mi segunda partida ya comprendía mejor las mecánicas y me fue mucho mejor.
I loved Clawdia's explosive damage skills, so I decided to play with Oboro to adapt myself to the killer champions, my first game was regular, I didn't understand very much about the skills, until in the second game I found out that when you approach a champion you hurt Mele, that is, he has inside and distance damage, his skills are also similar to Akali's from LoL and that's why this champion called my attention a lot.
In my second game I already understood the mechanics better and I did much better.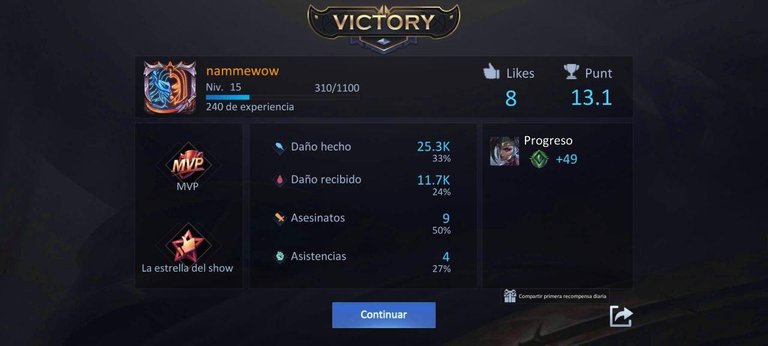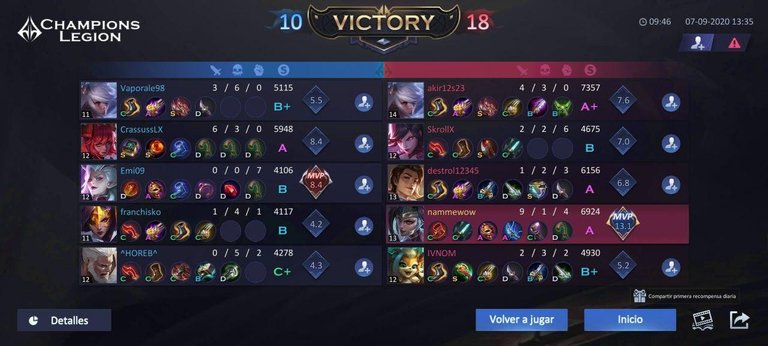 Quizás en un par de días mas ya este subiendo gameplays de clasificatorias, y últimamente me han tocado enemigos muy buenos, la verdad tienen un nivel increíble, mucho mejor que el mio y esta competitividad me agrada.
Maybe in a couple of days I'll be uploading gameplays of qualifiers, and lately I've had some very good enemies, the truth is they have an incredible level, much better than mine and this competitiveness pleases me.
Especificaciones / especificaciones:
Dispositivo / Dispositivo: Xiaomi Redmi Note 9 Pro.
Procesador / Procesador: Qualcomm SM7125 Snapdragon 720G octa-core 2.3GHz
GPU: Adreno 618
Ram: 6 GB
UI: MIUI 11
Resolución / Resolución: 1080 x 2400 píxeles