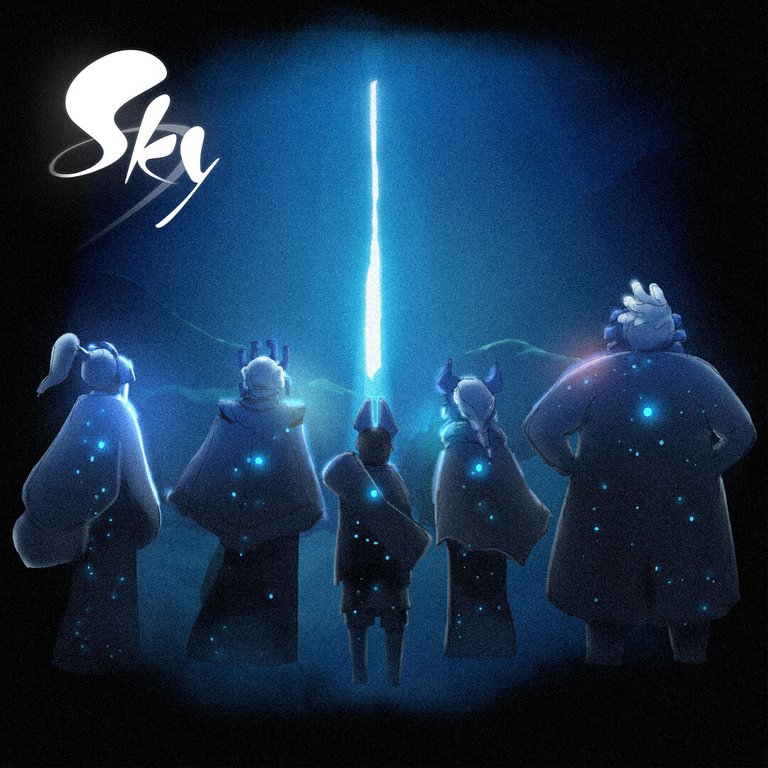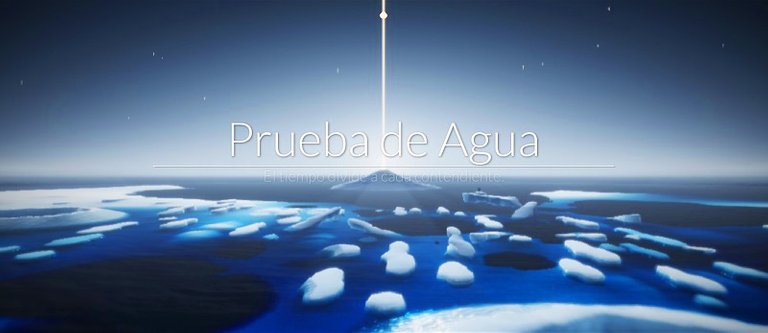 ---
The past Season of Prophesy brought a little twist to the Oniric world of Sky. Added to the usual new spirits and a new map full of candles and winged lights, four main trials were given to players. Each corresponds to an element and a prophet spirit guardian of the trial.
Even though the season ended, you can still visit the site and complete the challenges. Later on the game the four Prophets might appear again as traveling spirits so you can obtain their constellations then.
La pasada temporada de profecía trajo un pequeño giro al mundo onírico de Sky. Sumado a los espíritu habituales nuevos y un nuevo mapa lleno de velas y luz alada, se les dieron a los jugadores cuatro desafíos principales. Cada uno corresponde a un elemento y un espíritu profeta guardián de la prueba.
Aunque la temporada terminó, aún puedes visitar el sitio y completar los desafíos. Más adelante en el juego, los cuatro profetas podrían volver a aparecer como espíritus viajeros así que podras obtener sus constelaciones.
---
Getting to the Cave of Prophecies
Entrando en la Cueva de las Profecías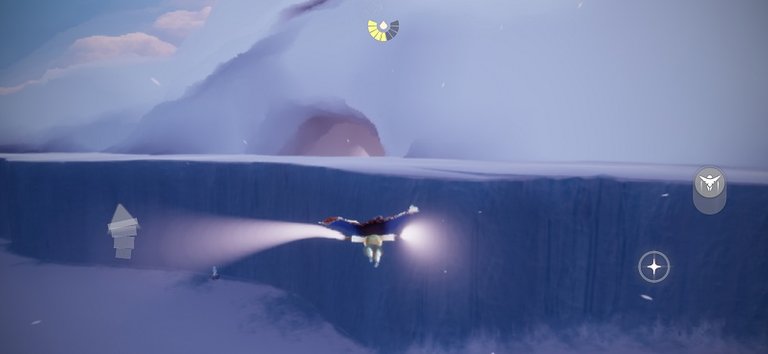 First things first. The site is located in the Isle of Dawn. You have to enter through a cave located just below and right among the body of clouds beneath the the first temple. Once you enter the cave you will reach a chamber with four doors, each containing a trial and a master or prophet spirit close to it.
Primero es lo primero. El sitio está ubicado en la Isla del Amanecer. Tienes que entrar a través de una cueva ubicada justo debajo y a la derecha entre el cuerpo de nubes debajo del primer templo. Una vez que ingreses a la cueva, llegarás a una cámara con cuatro puertas, cada una con una prueba y un maestro o espíritu profeta cerca de ella.
---
Prophet of Water
Profeta del Agua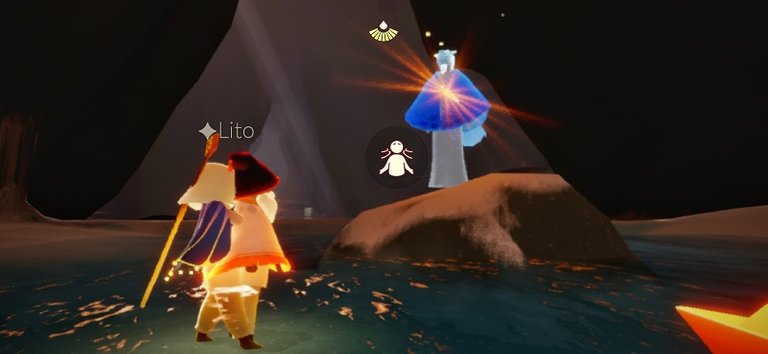 So, our water prophet is this turtle-suited spirit. His emoji is the "deep breath" expresion. You will find him next to the challenge door with a Turtle carved on the rock above it.
Entonces, nuestro profeta del agua es este espíritu con traje y máscara de tortuga. Su emoji es la expresión de "respiración profunda". Lo encontrarás junto a la puerta del desafío con una tortuga tallada en la roca encima.
---
Entering the Trial
Entrando a la prueba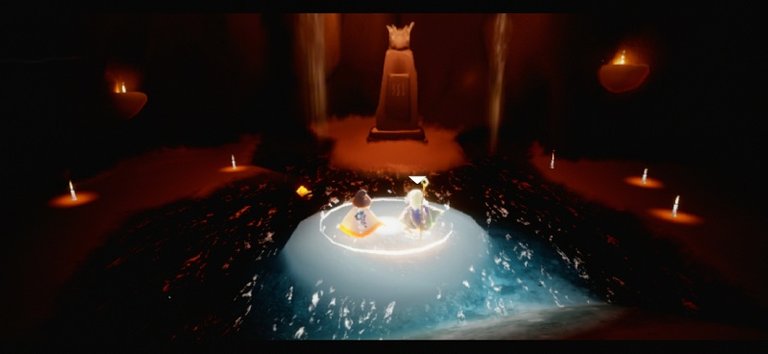 Once you obtain the spirit you can enter the door by just approaching to it. Inside the chamber you will see white candles to the sides, and a turtle totem in front. turn them all on and a teleportation circle will appear in front of the totem. Just sit in the circle and you'll reach the trial.
Una vez que obtengas el espíritu, puedes entrar por la puerta simplemente acercándose a ella. Dentro de la cámara, verá velas blancas a los lados y un tótem de tortuga en el frente. Enciéndelas todas y aparecerá un círculo de teletransportación frente al tótem. Siéntate en el círculo y llegarás a la prueba.
---
Trial of water
Prueba del agua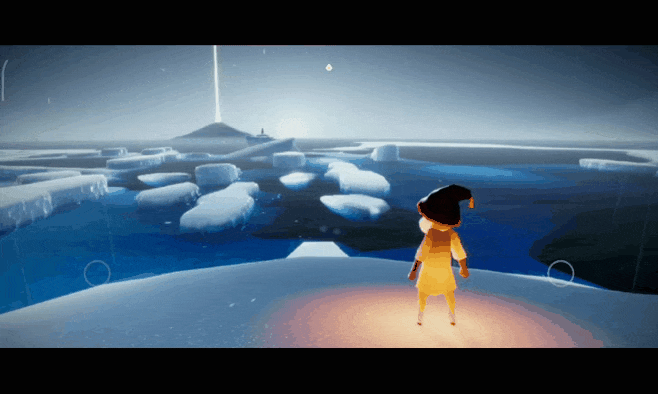 In this trial,
Your wing power will be removed.

The purpose is to reach the Turtle totem statue and the children of light at the end of a icy path.

The challenge is to make it there with the water level rising and decreasing constantly.

For doing that you have to reach the ice platforms that float before the water is up again.

Along the road you will find ice platforms you can set fires on. Once you do, they will elevate and will work as checkpoints if you touch the water.

If you touch the water, you are dead and you will appear at the beginning of the trial or in the last checkpoint.

Do not bother seeking candles, there are only two spots available (see map below).
En esta prueba,
Se removeran tus poderes de volar.

El propósito es llegar a la estatua del tótem de la Tortuga y la luz alada al final de un camino helado.

El desafío es llegar allí con el nivel del agua subiendo y bajando constantemente.

Para hacer eso tienes que llegar a las plataformas de hielo que flotan antes de que el agua vuelva a subir.

A lo largo del camino encontrarás plataformas de hielo en las que puedes prender fuego. Una vez que lo hagas, se elevarán y funcionarán como puntos de control si tocas el agua.

Si tocas el agua, estás muerto y aparecerás al comienzo de la prueba o en el punto de control alcanzado.

No te molestes en buscar velas, solo hay dos lugares disponibles (ver mapa a continuación)
---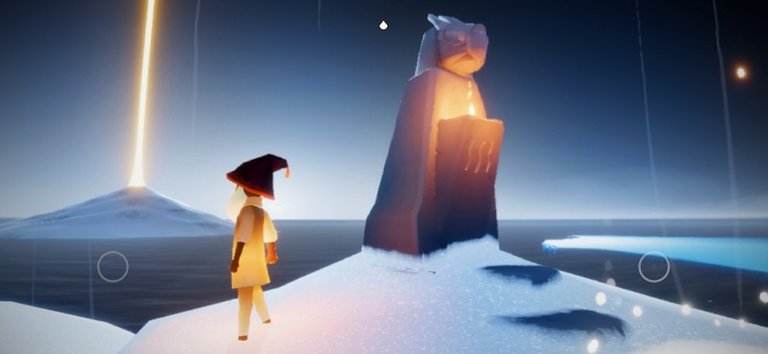 ---
Trial Map
Mapa de la prueba
Here you have a great map of the whole trial and the important points along the way.
Aquí tienes un gran mapa de toda la prueba y los puntos importantes del camino.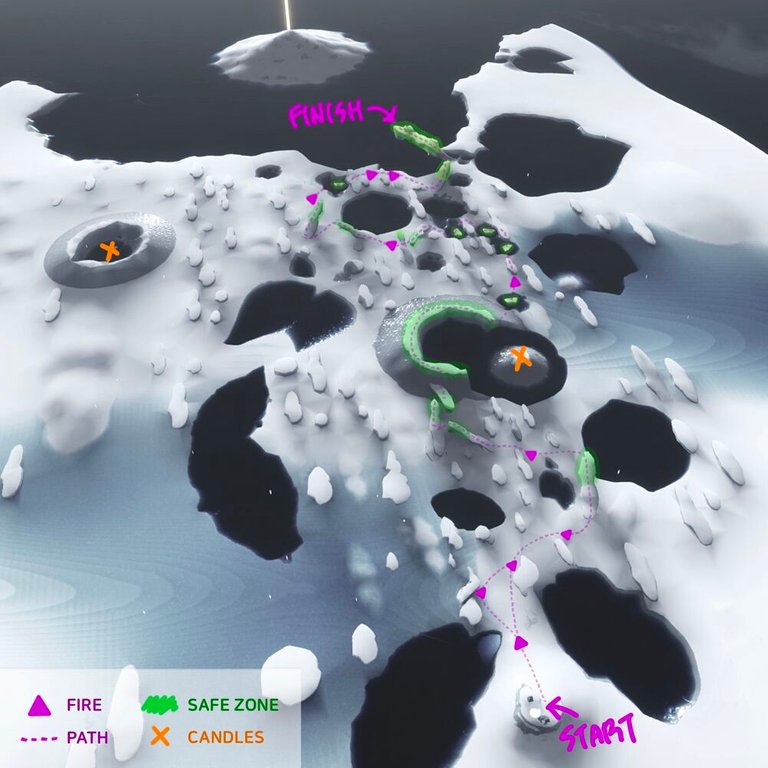 Map source
---
The Summit
La cumbre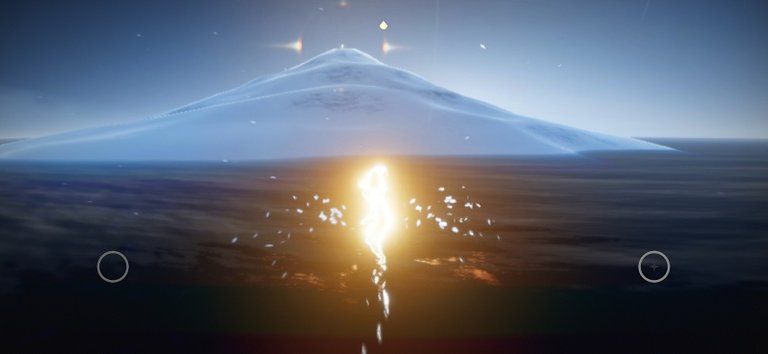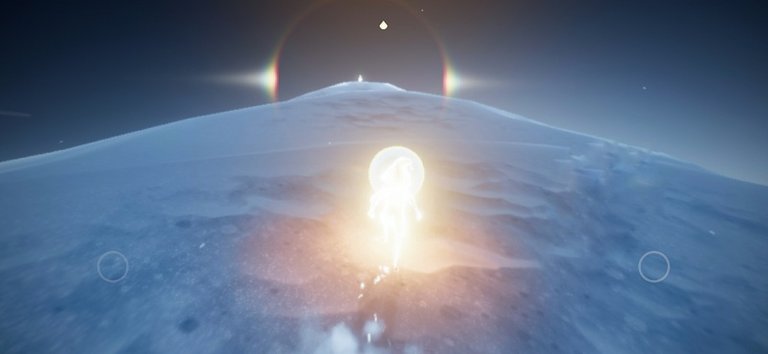 After you fire up the turtle statue, you will be granted power to reach the light column at the end. There is a winged light/ children of light at the top of that icy hill that will count for increasing your flying power. Once this is finished, the central Prophet spirit will invite you to continue to the next trial.
Después de encender la estatua de la tortuga, se te otorgará poder para alcanzar la columna de luz al final. Hay una luz alada/hijo de luz en la cima de esa colina helada que contará para aumentar tu poder de vuelo. Una vez que esto haya terminado, el espíritu profeta central te invitará a continuar con la siguiente prueba.
---

@gaeljosser
Screenshots taken from the game
Map and cover taken from the fandom community (see map source)