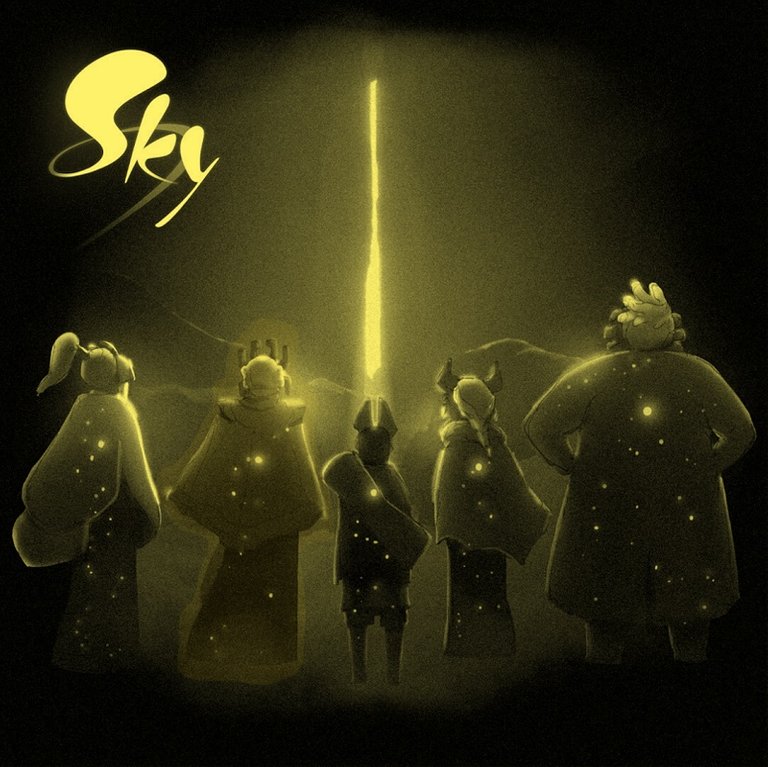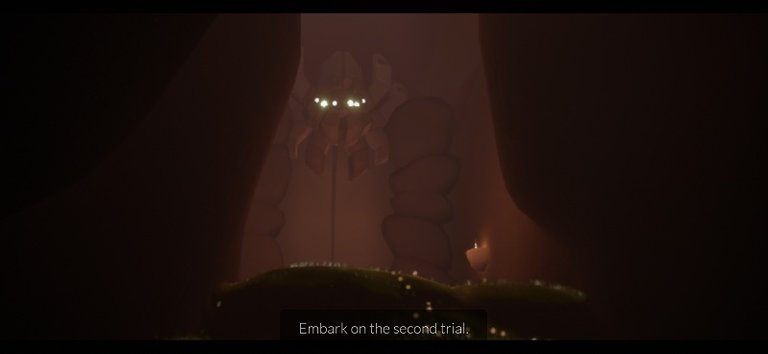 ---
This follows the Season of Prophesy - Trial of Water post I made weeks ago. Once you complete the first trial, you will be granted access to the second one, the trial of Earth. Remember each corresponds to an element and a prophet spirit guardian of the trial.
NOTE: Even though the season ended, you can still visit the site and complete the challenges. Later on the game the four Prophets might appear again as traveling spirits so you can obtain their constellations then.
Esto sigue a la publicación Temporada de las profecías - Prueba del agua que hice hace semanas. Una vez que completas la primera prueba, se te otorgará acceso a la segunda, la prueba de la Tierra. Recuerda que cada una corresponde a un elemento y un espíritu profeta guardián de la prueba.
NOTA: Aunque la temporada terminó, aún puedes visitar el sitio y completar los desafíos. Más adelante en el juego, los cuatro profetas podrían volver a aparecer como espíritus viajeros así que podras obtener sus constelaciones.
---
Getting to the Cave of Prophecies
Entrando en la Cueva de las Profecías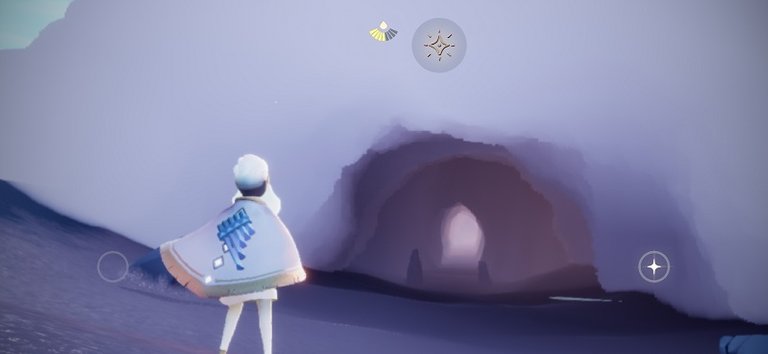 Remember to enter in the cave located the isle of dawn. If you need more directions visit my previous post.
Recuerda entrar en la cueva ubicada en la isla del amanecer. Si necesita más direcciones visite mi publicación anterior.
---
Prophet of Earth
Profeta de la tierra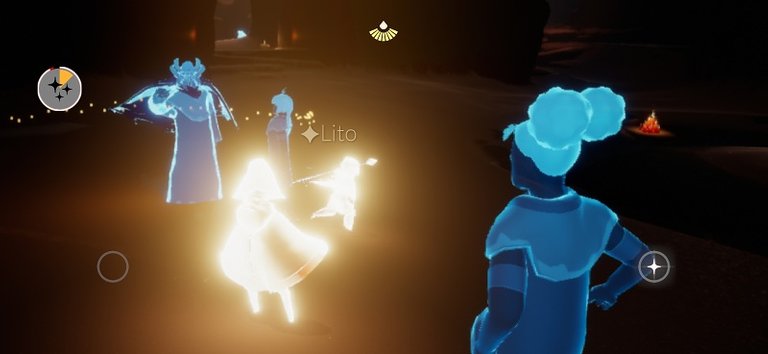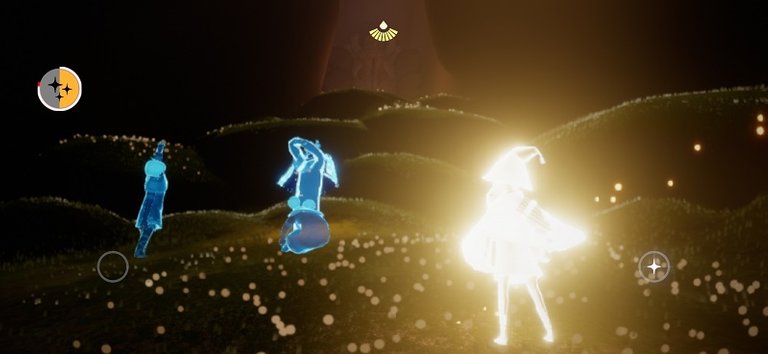 The Earth prophet wears a tarantula mask and a violet cape. He will give the "dust off" expression. You will find him on the small green hills next to the previous trial.
El profeta de la Tierra usa una máscara de tarántula y una capa violeta. Él dará la expresión de "quitar el polvo". Lo encontrarás en las pequeñas colinas verdes junto a la prueba anterior.
---
Entering the Trial
Entrando a la prueba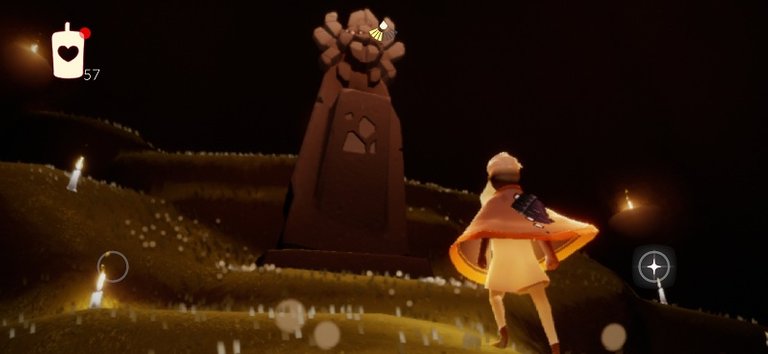 Once you obtain the spirit you can enter the door by just approaching to it. As in the previous trial, inside the chamber you will see white candles to the sides, and a tarantula totem in front. turn them all on and a teleportation circle will appear in front of the totem. Just sit in the circle and you'll reach the trial.
Una vez que obtengas el espíritu, puedes entrar por la puerta simplemente acercándose a ella. Como en la prueba anterior, dentro de la cámara verás velas blancas a los lados y un tótem de tarántula al frente. enciéndelas todas y aparecerá un círculo de teletransportación frente al tótem. Siéntese en el círculo y llegarás a la prueba.
---
Trial of Earth
Prueba de la tierra
The trial consists in a maze with many blocks and parts floating around. The objective is to reach the central tower with the winged light.
La prueba consiste en un laberinto con muchos bloques y partes flotando. El objetivo es llegar a la torre central con la luz alada.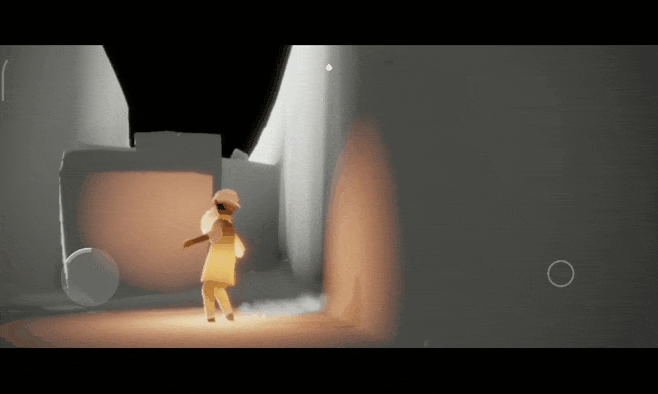 Like before, you won't have your flying power and you will have to light on some altars to open the path. Once you do, it will point out the direction to follow for the next one. Sometimes you will have to jump using some floating blocks to reach the altars and turn them on.
Como antes, no tendrás tu poder de vuelo y tendrás que encender algunos altares para abrir el camino. Una vez que lo hagas, te indicarán la dirección a seguir para el siguiente. A veces tendrás que saltar usando unos bloques flotantes para llegar a los altares y encenderlos.
After you turn the altars on, you will have access to the upper part of the maze. Once there, you will follow a single path, jump on floating debris, and reach the tarantula totem. Don't worry when the tower elevates beyond reach, once you light on the tarantula totem it will come back down. Then, you can access the winged light and finish this trial!
Después de encender los altares, tendrás acceso a la parte superior del laberinto. Una vez allí, seguirás un solo camino, saltarás sobre escombros flotantes y llegarás al tótem de la tarántula. No te preocupes cuando la torre se eleve más allá de tu alcance, una vez que enciendas el tótem de la tarántula, volverá a bajar. ¡Entonces, puedes acceder a la luz alada y terminar esta prueba!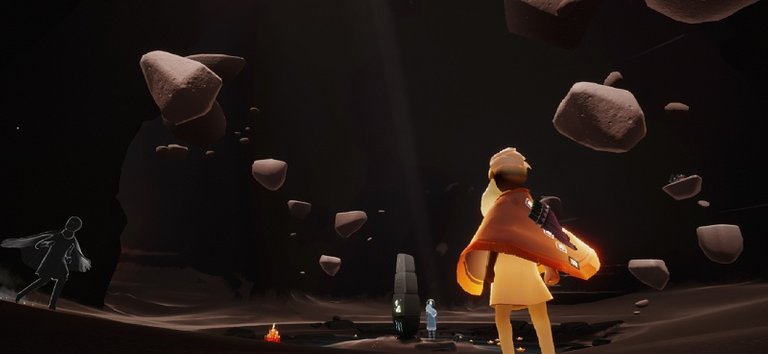 Back in the main cave you will notice some floating platforms and the second trial mark will be on in the pillar.
De vuelta en la cueva principal, notará algunas plataformas flotantes y la segunda marca de prueba estará en el pilar.
---

@gaeljosser
Screenshots taken from the game