Atom Collector Records Thursday Selection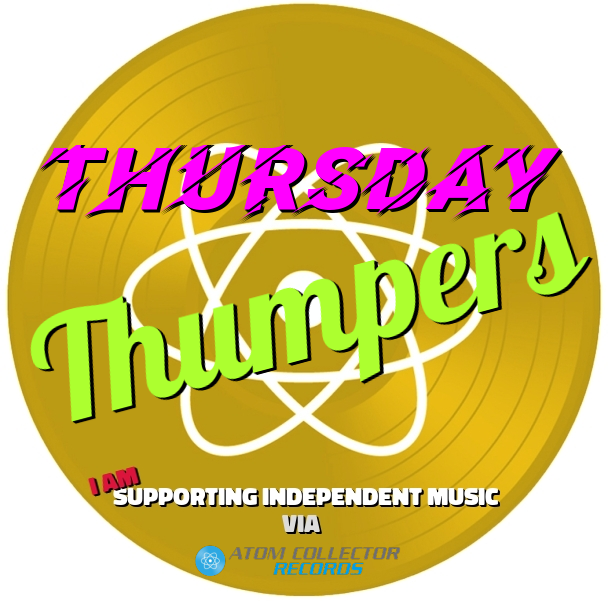 The following tracks are a selection of the fantastic independent musicians that use AtomCollectorRecords.com:
The idea of the title "Road Game" came to me in my car. My radio didn't want to work, and I started thinking about music. I hummed the melody, remembering that I had a car sample that starts in my archives. I went home and listened to it. Then I found the sample of the woman's voice and I let my fingers play.
Moonpath by Flicker
Moonpath by Flicker.
Album: At Least 1000 Words (2002).
Music by G. Davies/D. Danielli.
Copyright © 2002 Wud Records.
Copyright ℗ 2002 Explicit Music.
Performers:
George: guitars, Plank, synths, percussion
Dave: drums, djembe
Fun Facts:
After dark, when the moon hangs low in the sky, it makes a beautiful road of sparkly light all the way from the shore to itself along the top of the sea.
You may believe you can walk along this path all the way to moon if you have consumed the right amount of alcolhol.
You may also be able to convince others, who have consumed a similar amount of alcohol, that they too could make that journey with you,
If you are any heavier than a duck, more than just your feet will get wet when you embark along this road, or Moonpath, as we called it.
This tune is in the key of C#m.
See also:
https://www.wudrecords.co.uk/artists/flicker/at-least-1000-words
https://www.explicitmusic.co.uk/lyrics-information/flicker/at-least-1000-words
https://wudrecords.bandcamp.com/album/at-least-1000-words
https://www.facebook.com/flickermusic
https://twitter.com/flickermusic
https://twitter.com/WudRecords
And Besides by Nickillus
Another midi mish-mash, driven more by synth sounds than anything else.
Thanks for listening, if you do.
The Black Gate by Gerontius
Not Necessarily by Nickillus
Midi-synth/electric piano driven thingie.
Thanks for listening, if you do.
Encounter: The First Kind by @icondark
Genre: Electronic/Breakbeat
First of a series, this instrumental is a soundtrack for UFO chasers across the globe. But who's chasing whom...?
Close Encounter of The First Kind: Visual sighting of an unidentified craft or object within 500 feet.
Available on Bandcamp: https://icondark.bandcamp.com/track/encounter-the-first-kind
And Everywhere Else: https://song.link/i/1439752390
Alien Experimentation by @man60360

Earn ATOM tokens listening to independent music on AtomCollectorRecords.com
Join our Discord for airdrops, giveaways and more!

---
---