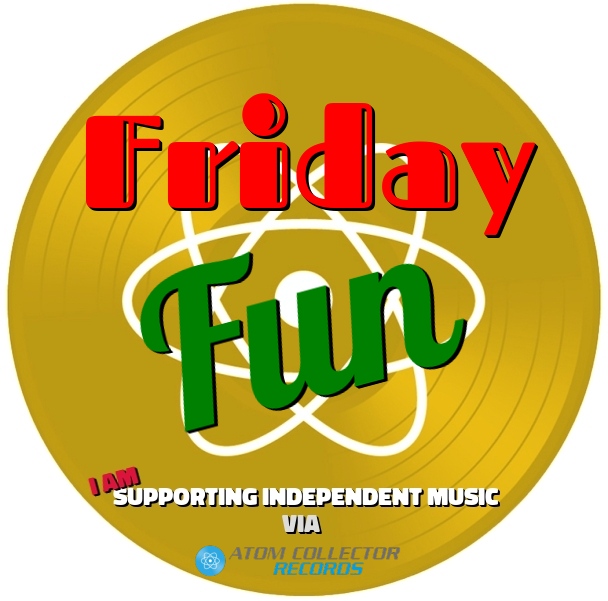 The following tracks are a selection of the fantastic independent musicians that use AtomCollectorRecords.com:
Hope - (Instrumental Version ) by @nakedverse
Instrumental Track "Hope"
Music By nakedverse
Aeon (feat. GrevusAnjl) by Fleursonseaux
From the "Collected Singles (Remastered)" EP in Los Angeles CA
This track is my call to myself to let go of negative vibes and to focus on creativity
aaaaand
you wouldn't believe - but I did my own vocals - haha - even the choir is sung by me.
Because German is my mother tongue, I sang in German and English.
"Calling my spirits" means in German "Ich rufe meine Geister"
Trippy Road of Life by Joé Johnston
Mad Track Laughs by @havok777
Put a collection of laughing clowns to some electronic background
Jeremiah`s Heaven by Davy Vance
Rudi (F.R. Kniel) approached me a couple of weeks ago with a story of Jeremiah,a young man made to go to war for his country. The experience left him dehumanised and bitter for what he had lost.
His actions during the conflict also left him unable to forget,heal or move on with his life.
Then he met Emily and everything changed,she became the catalyst for his recovery. So in some ways Jeremiah regained his faith and realised Heaven is where you find it.
I found Rudi's synth lines to be very moving in conjunction with the storyline,so his instrumental base allowed me very quickly to fashion a song which I hope captures Rudi's initial idea,even though the lyric is very comprised from the original text.
The song lyric relates the story from Jeremiah's perspective.
He's a real gentleman to work with,so the whole project was a stress free joy. Find Rudi's music here.
soundcloud.com/frk1407/tracks


LYRICS
When your country calls
You must go to war
That's when you find for sure
Just who you are
Oh the things we had to do
To our fellow man
I'd love to forget it all
But I don't know if I can
Need someone to rescue me
Show me the way
Restore my faith again
Can't bear this pain
Another day
She saw me cry and held my hand
Took away the pain
Made me feel that I could be
A real man,once again.
Now the nightmares fade away
She gently helps me stand
My eyes are open,now I see
Now I understand
Just me and Emily
That's all it takes
I'll be here each morning time
I'll be right here
When she wakes
Oh Me Oh My by @ivanc


LYRICS
Darin Courtney on Guitar
---