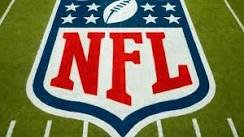 So it is time to part with 5 hive and get a random team in the NFL 2020 SWEEPSTAKES.
It is super simple, transfer 5 hive to my account and YOU enter into the SWEEPSTAKES, this is the 3rd one I have done and all winnings go to the lucky guy and gals who get the lucky teams.
#How can you win?
Well there are 3 prizes
SUPER BOWL WINNER 65% OF PRIZE POOL
RUNNER UP OF SUPER BOWL 15% OF PRIZE POOL
AND THE RANDOM PRIZE IS THE TEAM WITH THE MOST SACKS %20 OF PRIZE POOL
Btw you can only have 2 teams per account, I will make updates as needed.
HAVE FUN AND DRAW WILL BE MADE LIVE OVER YOUTUBE ONCE ALL TICKETS ARE SOLD.