At the end of summer, back in 2006...

...we had travelled to Crimea. The land of sea, sunken steppes and hills.
It was my 1st time I visited this country. And, sadly, the last time. Now its part of Russia (again) and lets say I dont feel comfortable about it, and have nor passion about travelling there again, neither financial opportunities for travelling, at all.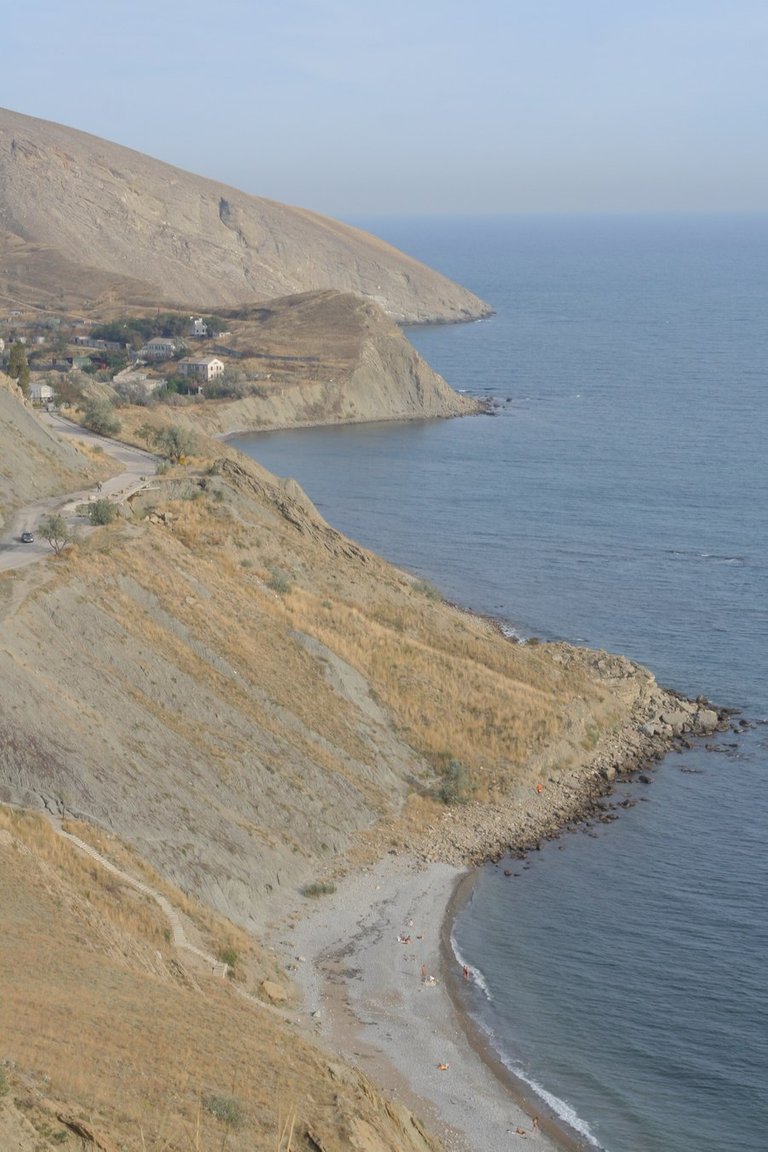 But I have a great memories of that few weeks, and photos I took are a nice help to refresh this experience.
Having this nice community created to host the #saturdaymemories I decided to check what do I have exactly in this folder.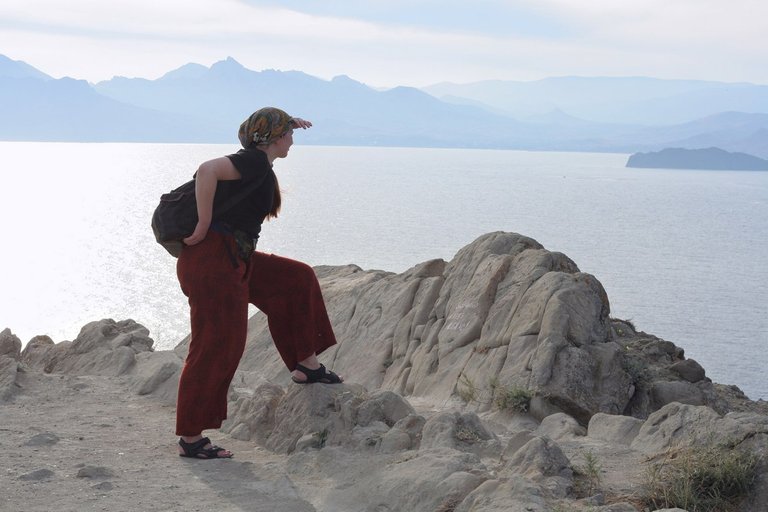 I should say, we have not our baby born yet by the time, we teamed togeter with our best friend from St.Petersburg, and teamed with a family of experienced travellers from Moscow, our friends as well. Our friend is on the photo above. (By the way, her name is Olga, she is a great artist and 'golden hands' craftsmen, extremely gifted person and she's a godmother for our baby that appeared a few years later; but thats a different memories).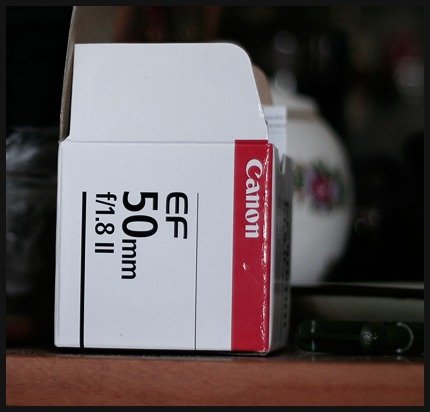 By the time we already obtained our first DSLR camera - Canon 350D, or the 'Digital Rebel', as it was named in the ads). But our lens arsenal was small, as I just began my adventures as a photographer. All of the shots made using that camera and 50mm 1.8 lens (except of a few made with our friends camera, which was equipped with a wide-angle lens).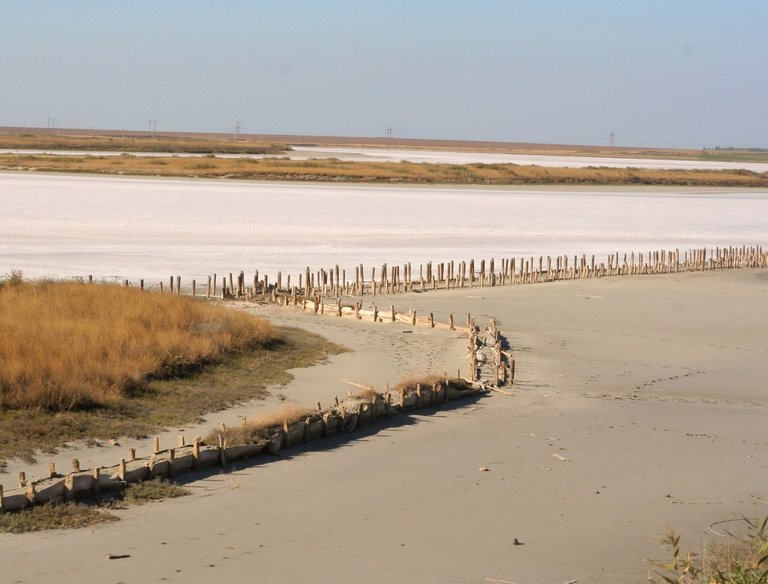 Sivash - salt was mined here in the past epochs. I photographed this view from the train window, we did not stop there, and I still regret that it was not possible to go out for a walk and examine the place properly. As you may know, the achieved goals are often safely forgotten (consciousness is fed and erases the tasks from the memory), but unfulfilled desires leave a much stronger, indelible mark in one's the memory. Sivash is such a case, for me.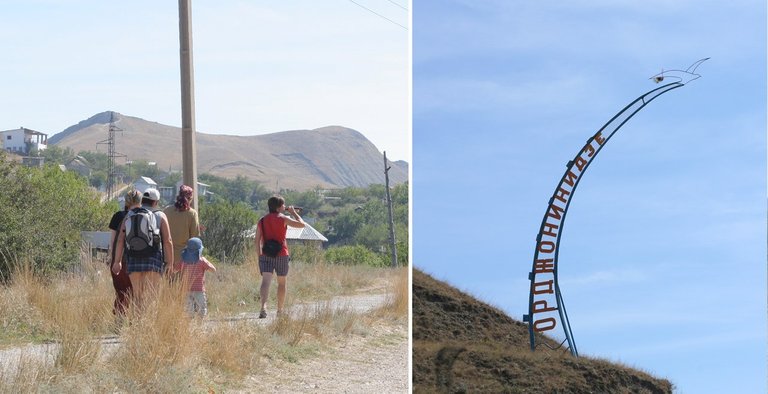 One of my very first shots on the Crimea land. We spent a week at the small town of Ordzhonikidze, then visited a few other places, including Koktebel, NoviiSvet and Feodossia, on the way back we spent half a day at Simferopol -- and thats all. We tried to build our way back home making Kiev our cross-way station, but were not able to, so I never have been nor in Kiev, neither in Lviv. My wishlist where I have never been is pretty huge, actually, but it doesnt fit my post's subject :P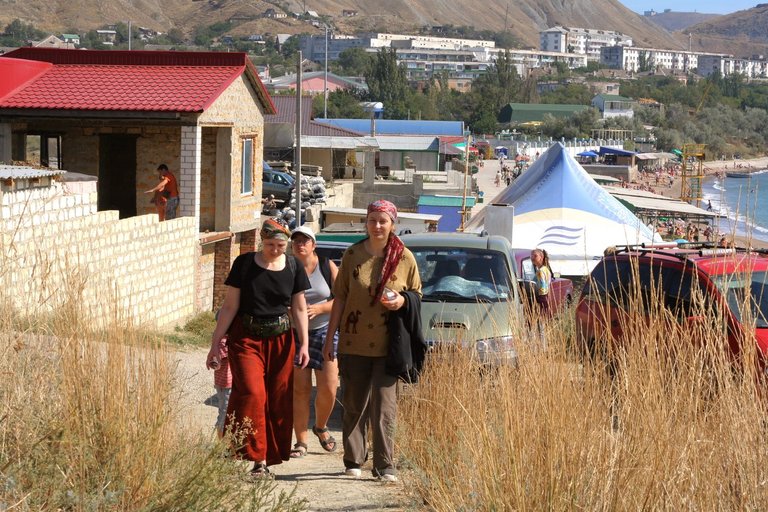 Isnt that s Steemit logo on a tent, in the right of the picture? Hmmm... well, as it is 2006, probably it isnt! :P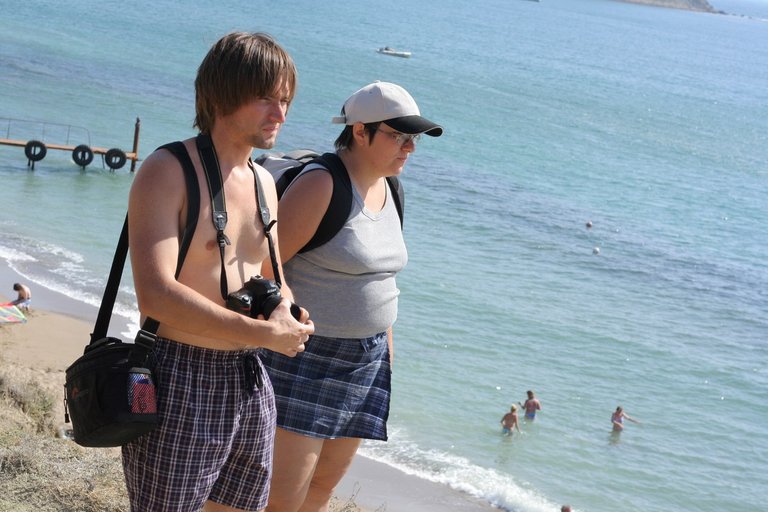 Those are our Moscow friends, who organized the travel - we joined the team as a tail, actually. I should note they are obsessed with travelling and sight-seeing, and this was not the last time they lured us to travel with them :P As you can see, they prefer the Nikon system.
You may decide the weather was sunny and the water was hot and tender and human-friendly? Haha. Not at all!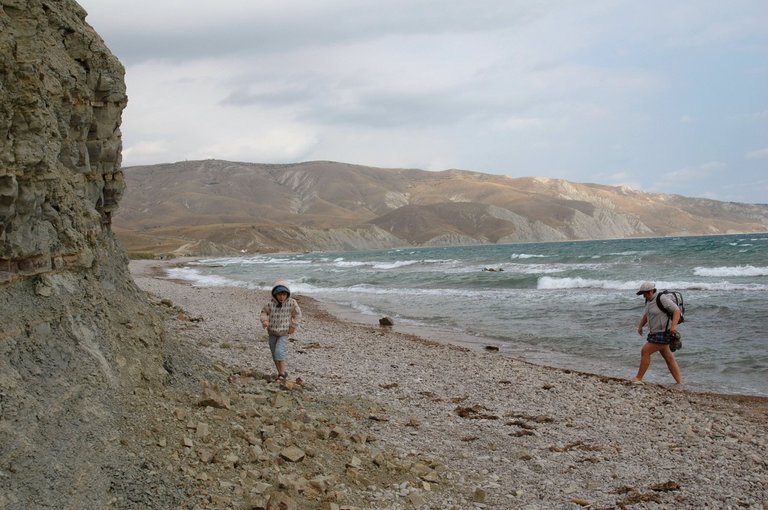 The Black sea in September was not very quiet and warm (the Summer season have ended already) - looking at this picture I remember it pretty well. The water was cold, and we were not into swimming on everyday basis at all!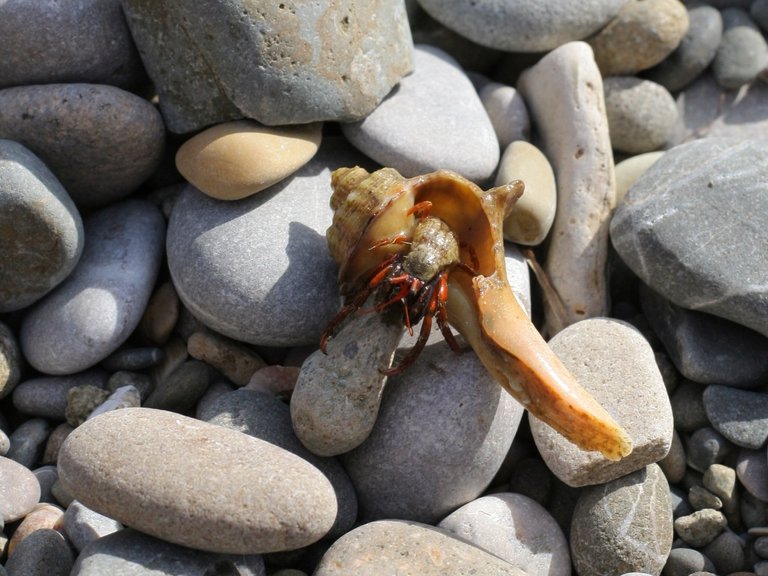 It was the only time in my life that I found a hermit crab!
You may think: what a nonsense, thats nothing! - but I was crazy obsessed during all my childhood and dreamed about the sea, about the ocean, and such an encounter 'in person', not in the oceanarium, meant a lot for me.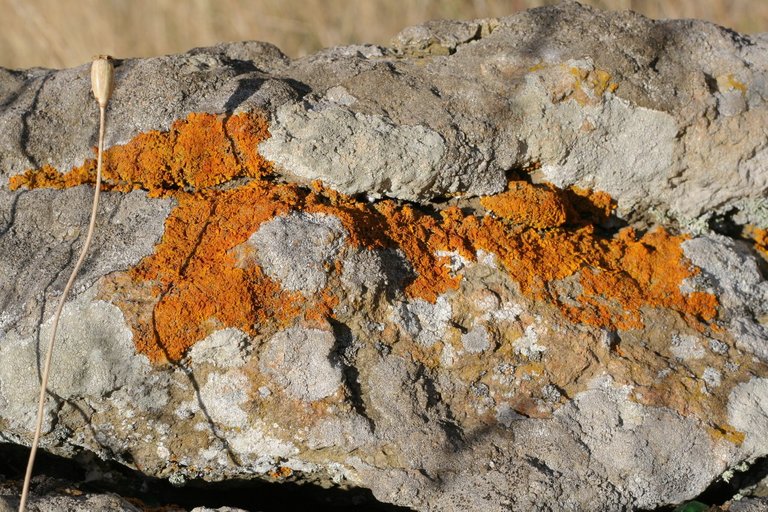 One of my strongest memories from that travel, were those red lichens. I love them but they do not occure where I live (I could not but mention @ewkaw here). So I was very, very into this stuff and enjoyed every minute watching and touching them. Unfortunately (or luckily?) I didnt posess a macro lens at the time, or the whole journey could mutate into fotosession, instead of simply travelling and having fun exploring places.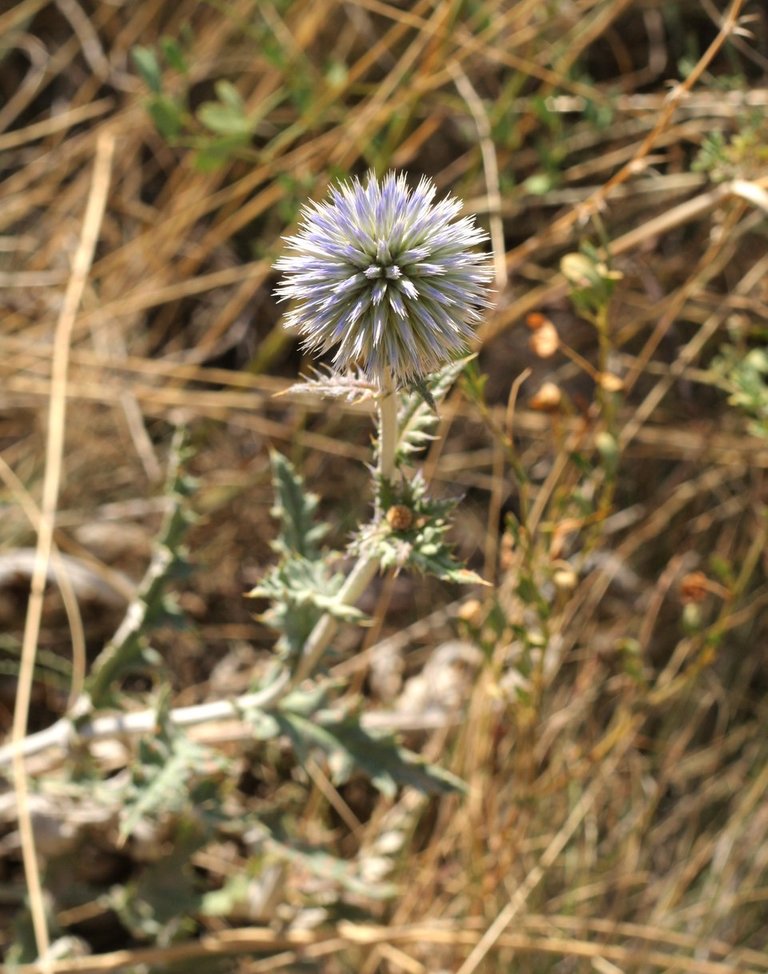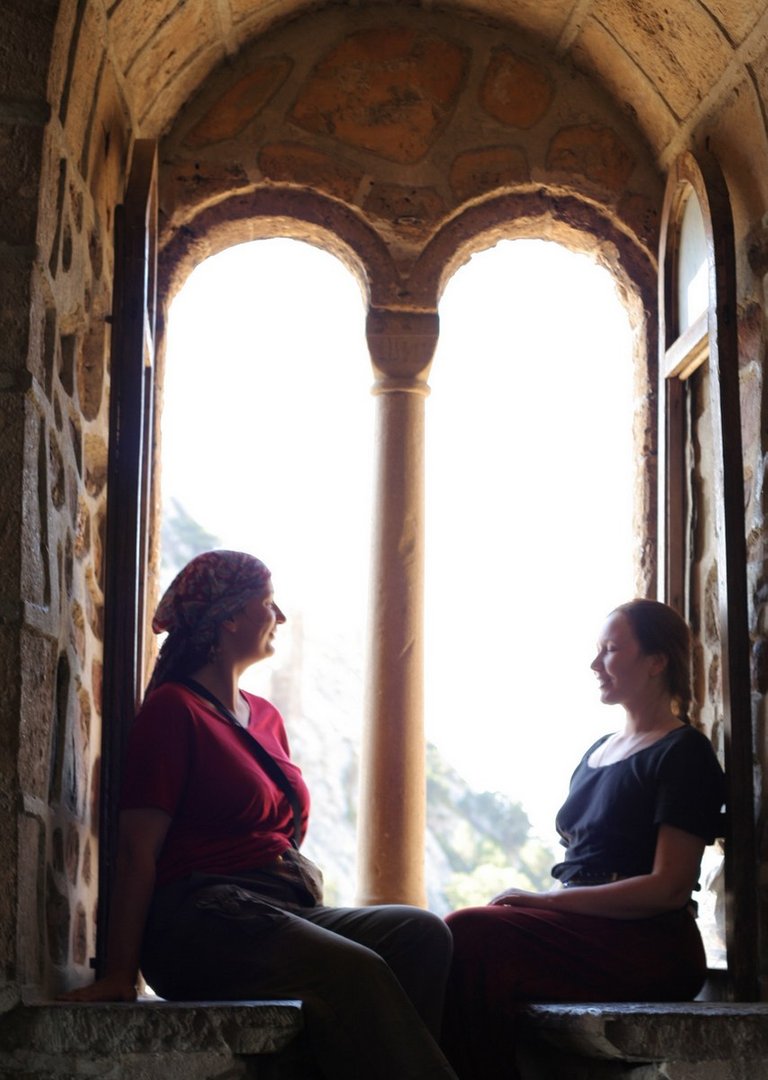 This is my wife and our friend, photo taken on the ruins of an ancient fortress in Sudak.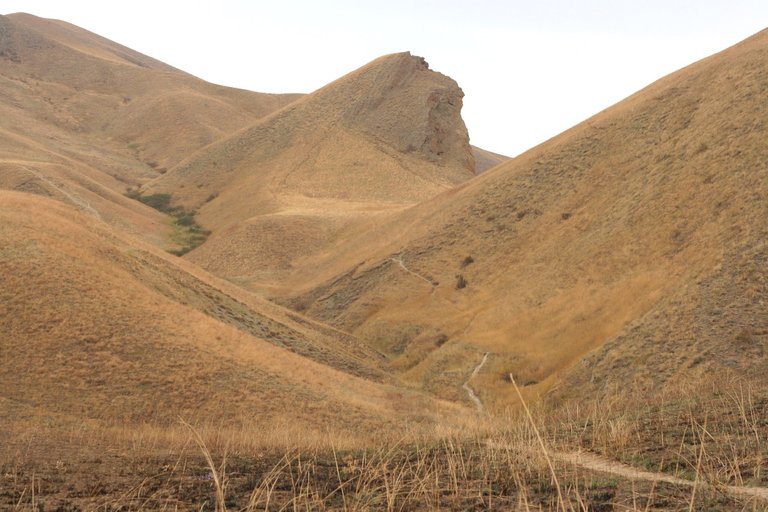 I prefer the sea myself, but my absolute favorite photo from this trip is the steppe, hills, the road leading to Koktebel.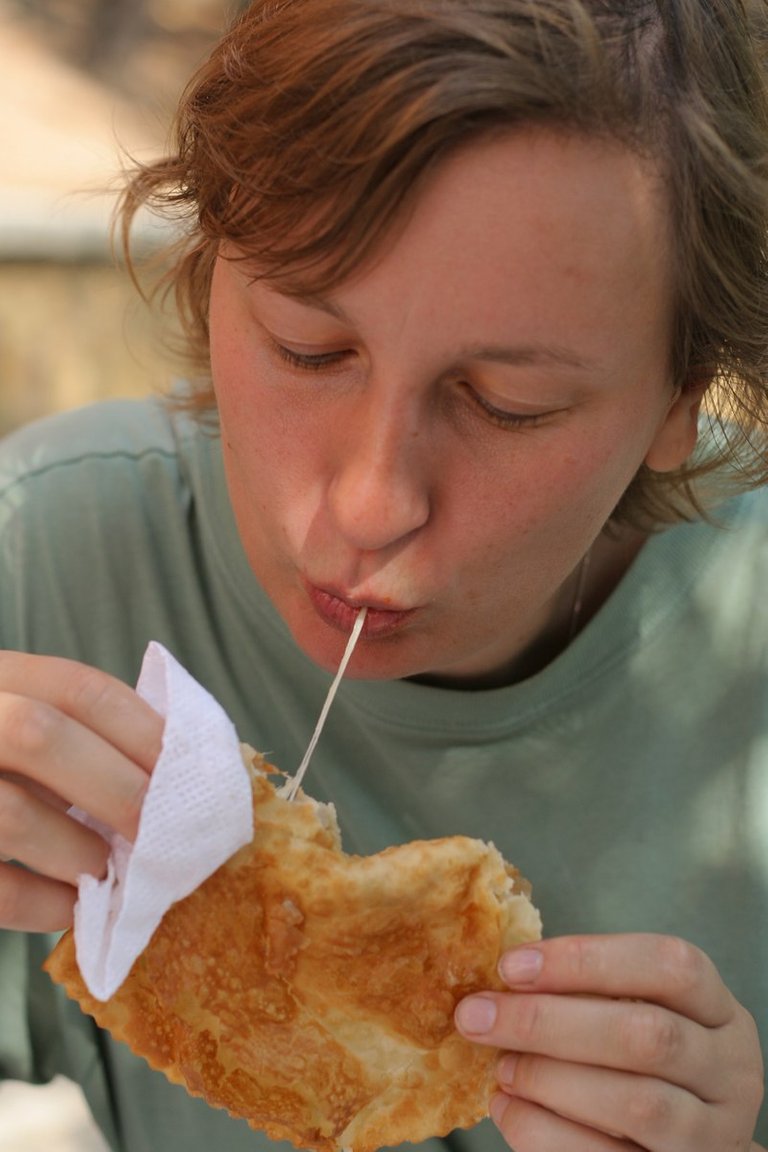 In the town of Novy Svet, on the seashore, our friends showed us a place known to them and proven by previous visits, where we tasted the best in my life Chebureks. Here they are, on the photo. They were untransportable, they should have been eaten at the cooking place. What is their secret, I do not know... maybe someone's golden hands... or grandmother's secrets... or the fertile Crimean land...?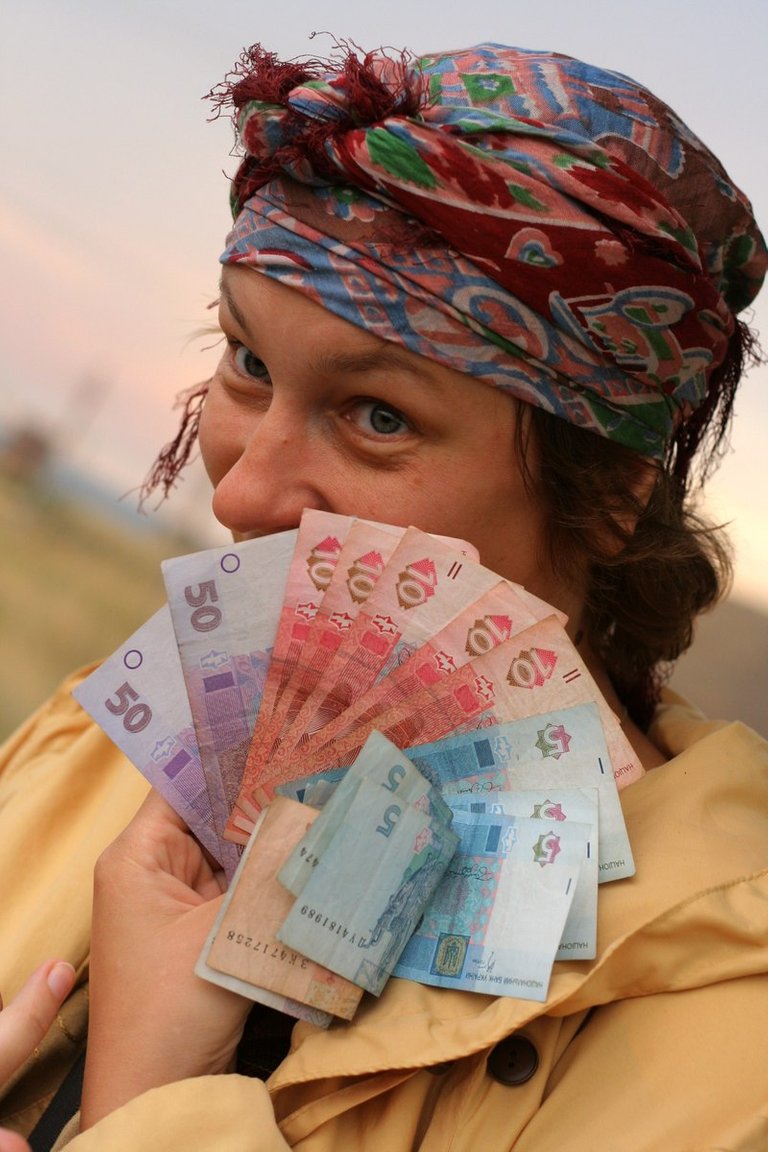 Traditional photo with a local currency. Made exactly for the memories!
Well... it worked :P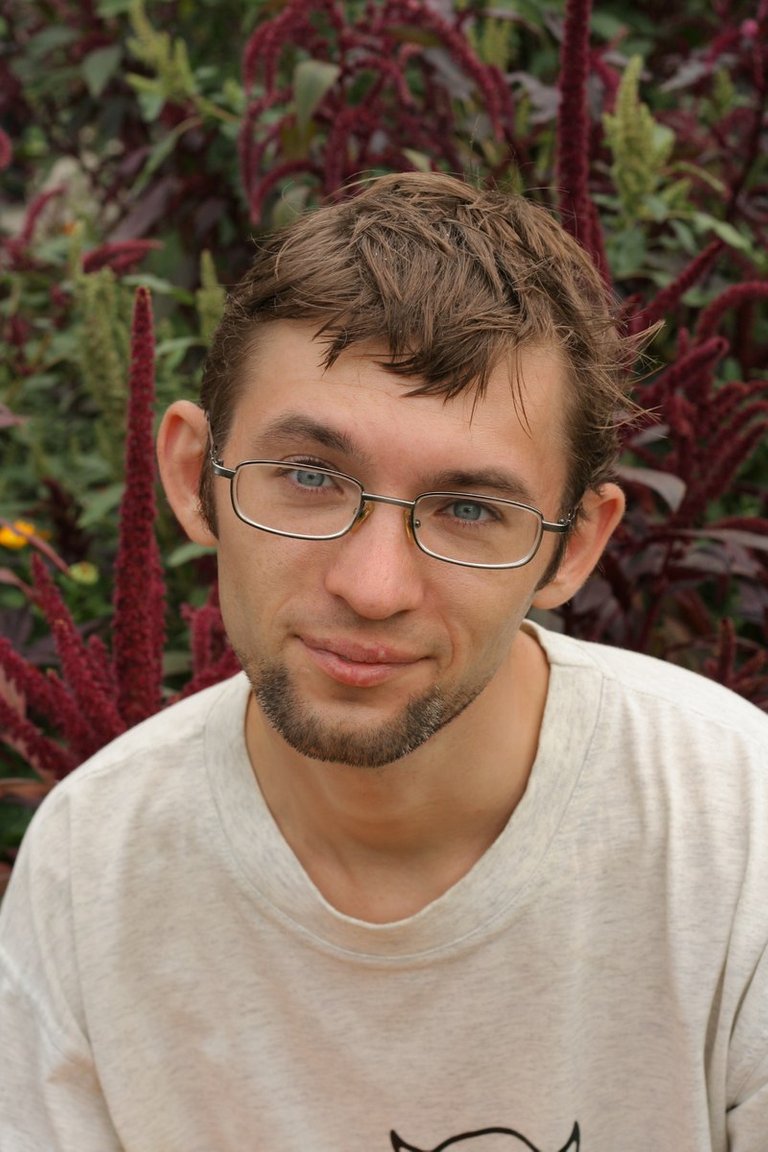 If I were you, I would not forgive the author of the post who did not add his photo to the post. Therefore, here... this is how I looked like 14 years ago. The Black Sea autumn tan has already covered me... in a thin layer. I am not like that anymore.
---
I have much more memories, supported by the photofolder (it contains 600+ images), so I should stop somewhere :)
To end on a positive note... by the way, it's Сaturday today, right? - so let me note, that the Crimean land we remember as a land full of straycats, a very kitty-friendly place, we saw a lot of them everywhere we went, and once killing time at Simferopol (we had to spend half a day there waiting for our train) my wife and me played this game : who will notice more cats on the streets. I honestly do not remember who have won, we lost count when everyone found more than 25 cats... This photo was taken at the bus way station of Koktebel. While we were waiting for the bus, we decided to feed two orphaned poor kitties and bought them a tin can with "steers in a tomato"...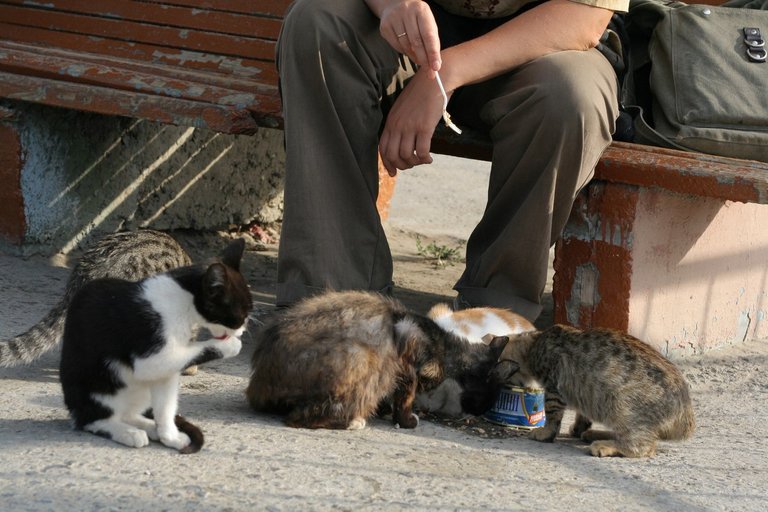 ...and before we could blink, 2 cats turned into 12! Happy Caturday to you!!
---
This is a post for #saturdaymemories initiative, initiated by a great Hivean @olga.maslievich