I got an e- mail a few days ago ... from an old, slightly forgotten friend ...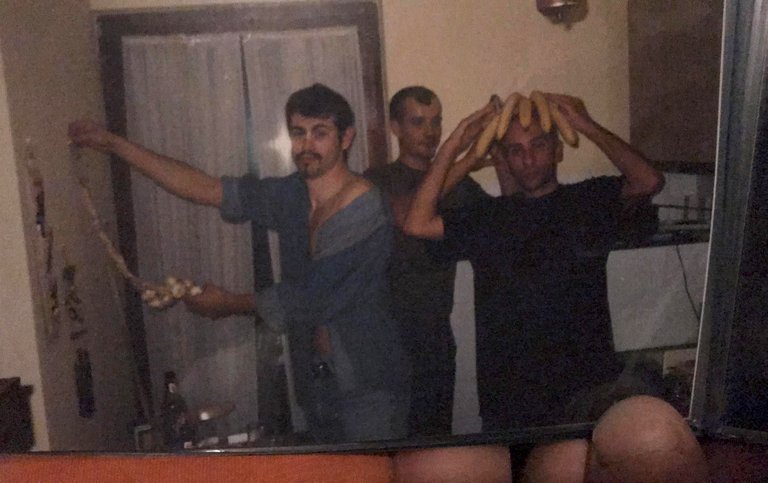 ... just a few words, a smile and this ancient party snapshot ... made with some simple analog camera. I don't know the exact year ... some year in the mid 90' probably. I'm the one with the bananas.
Before seeing this shot, I was convinced that my habit to put stuff on the top of the head when in front of the camera, started with my Facebook persona, in the era of leg shots and selfies ... when I took similar pictures of myself in the bathroom mirror almost daily ... my head has endured a lot of stuff during those Facebook years ...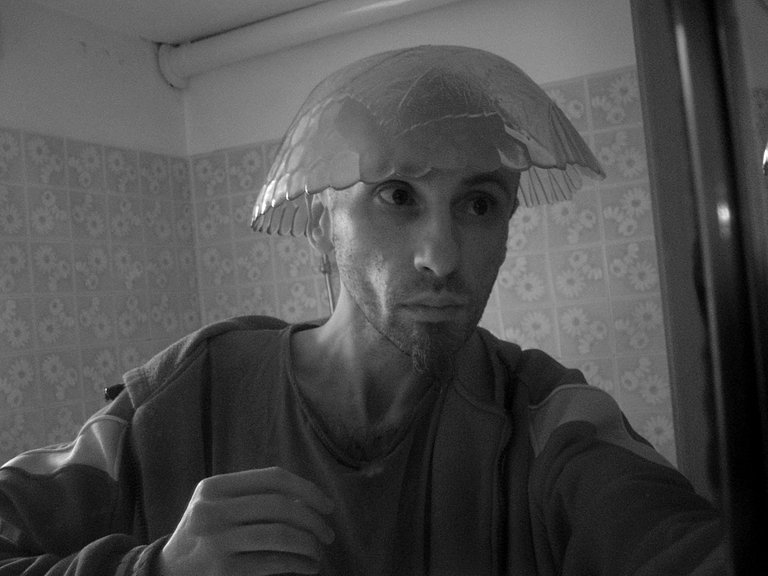 ... some glass bowl in 2009 ...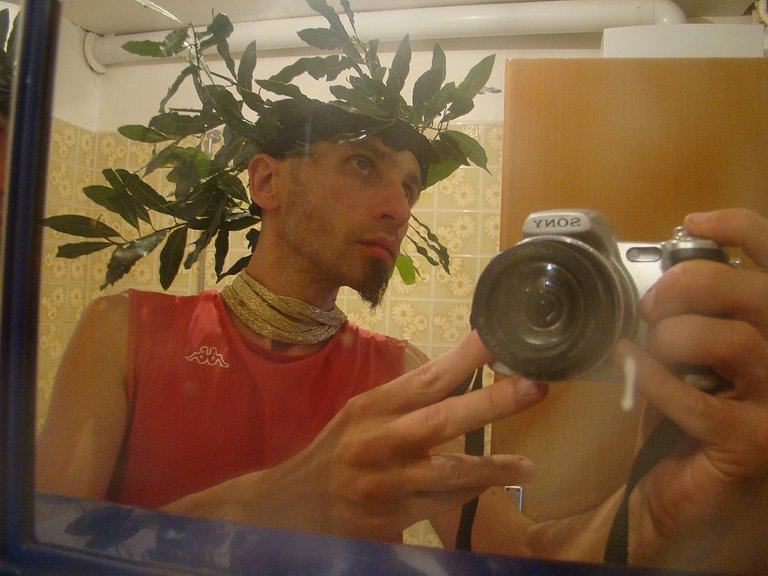 ... the laurel wreath in 2011 ...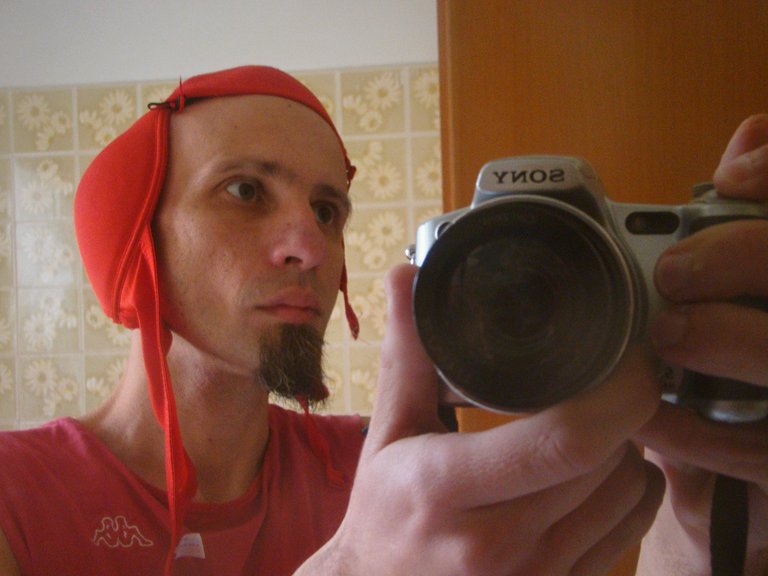 ... a red bra that same year ...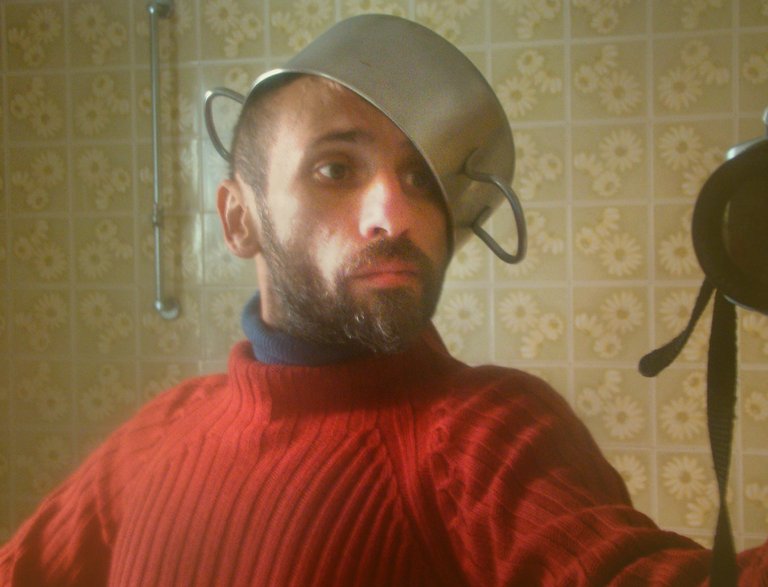 ... a solid stainless steel pot in 2014 ...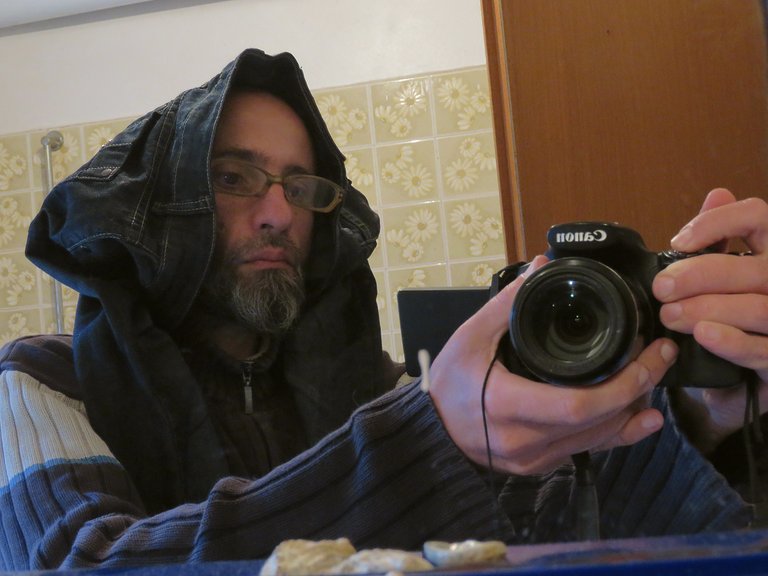 ... and some old blue jeans 10 minutes ago ... while thinking about how to end this post ... a snap of very recent history seamed like a cool idea ... back then ... 12 minutes ago ... right now, I don't know ... maybe ... anyway, the post ends here - THE END.
The first photograph isn't my work, I don't know who took it ... nor in which occasion exactly ... but as always here on HIVE, all the other shots are my selfie work.