According to these photographs that I found in an old, practically ancient folder on the external drive that looks kind of vintage in its design when compared with some new stuff I see these days around ...
... I spent most of that windy day in 2013 outdoors ... walking along the sea ... first in the port of my hometown, where the photographs that made the GIF you just saw possible, were taken ....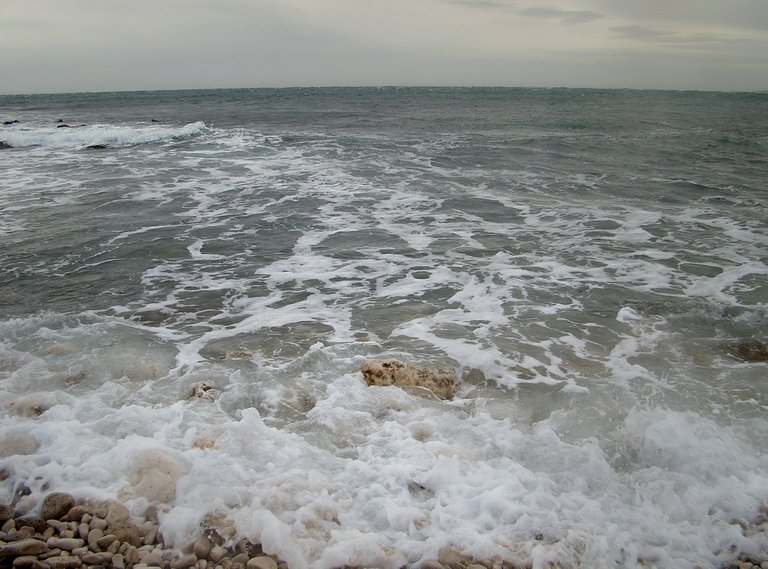 ... and then ...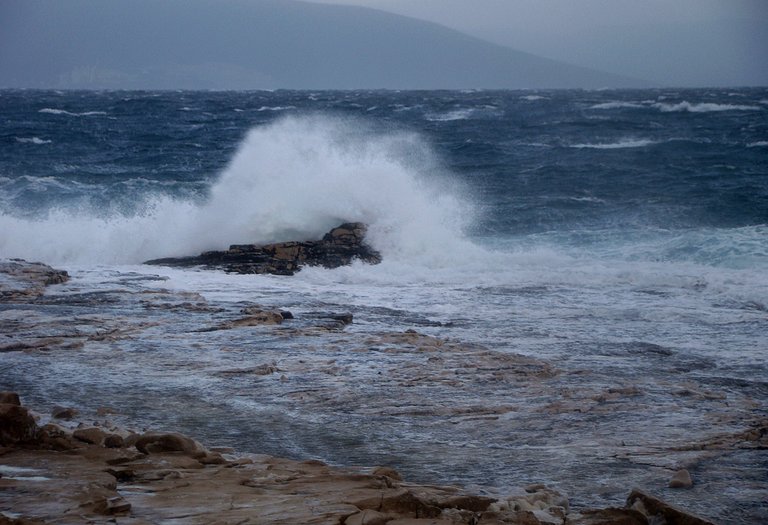 ... on the wild stretch of coastline ...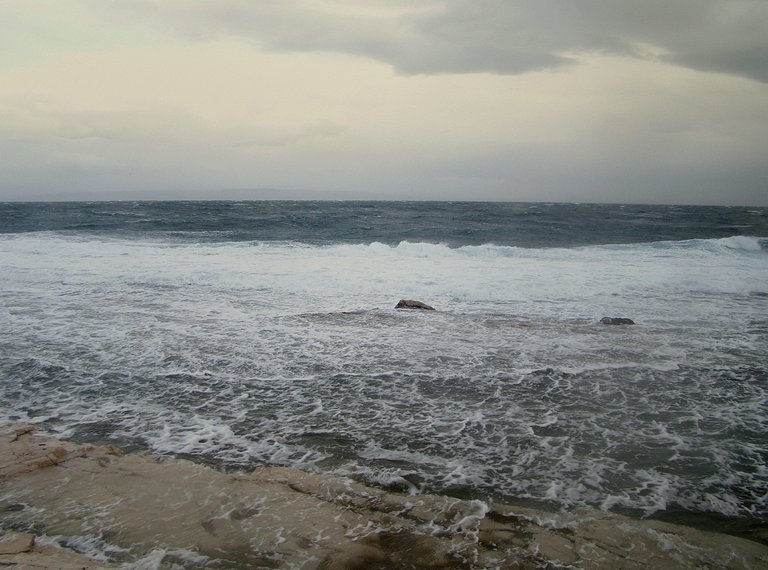 ... that I reached after passing through another small town, about 7 kilometers from where I live.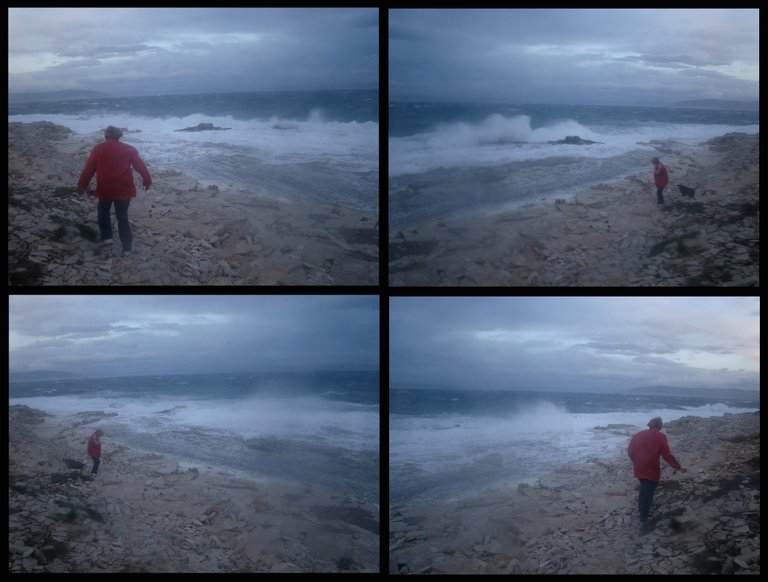 11.11. 2013 was the exact date ... and it had some cool combination of numbers in it ... only 11.11. 2011, 11.11.1011 and 11.11. 1111 looked cooler as a date, I guess, and 11.11.2111 will also look extremely cool in some future posts on HIVE, made by some future users from Earth and the recently established colonies on Mars.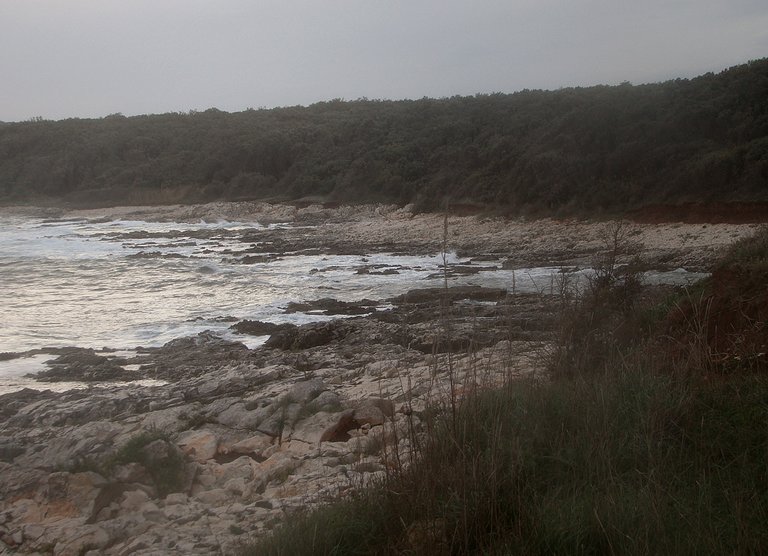 The 11.11.2013 was obviously windy ...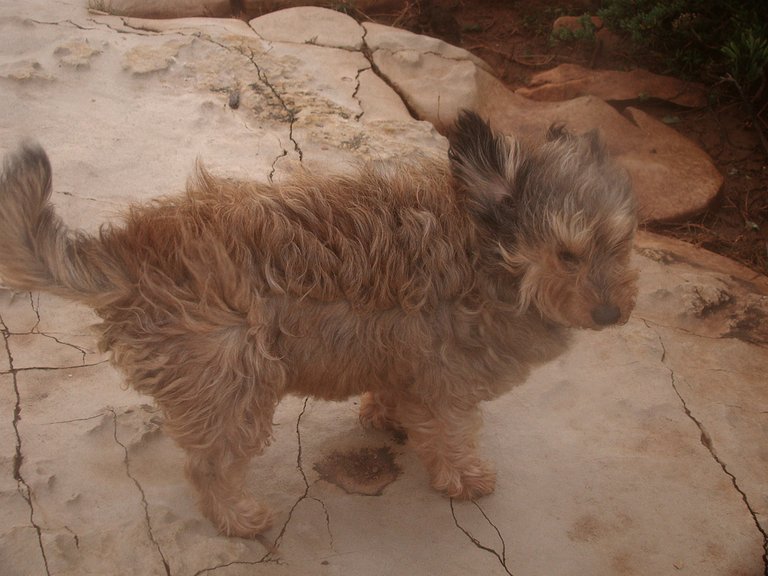 ... but it wasn't very cold ... I mean, it wasn't cold at all ... just refreshing ...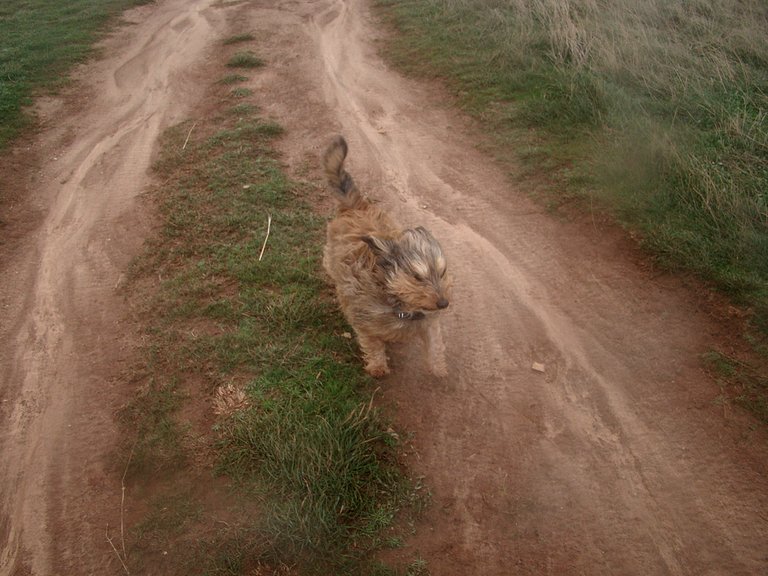 ... November is never too cold here.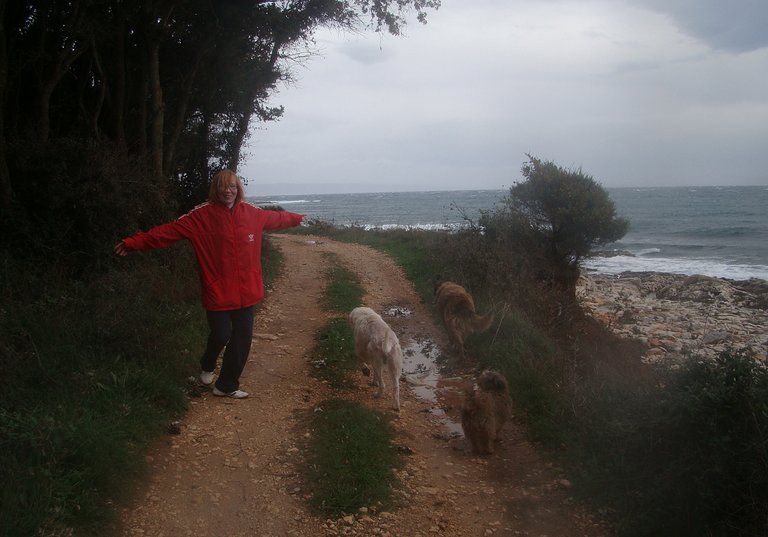 I had a gang of three dogs back than in 2013 ... there were with me in almost every walk ... here you can see a friend dancing with that little dog tribe.

We had great time together ... but the dog's time was running differently ...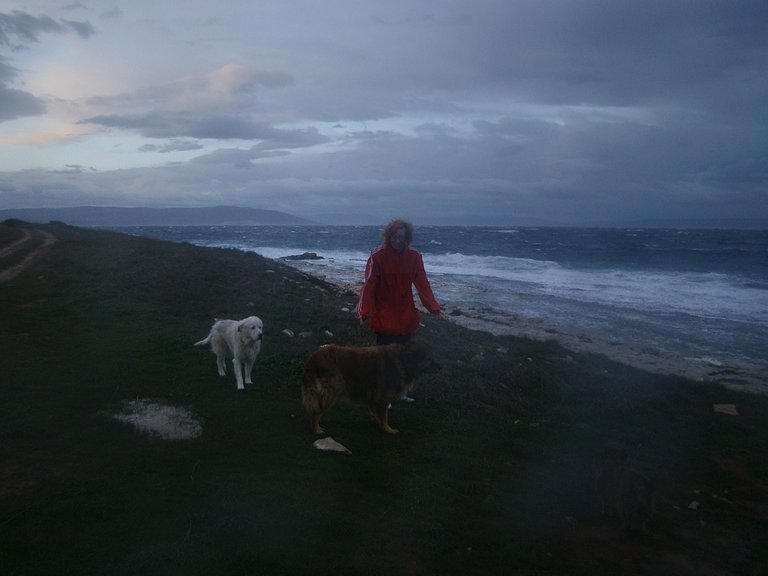 ... so they all died along the way that leads to 2021 and beyond ...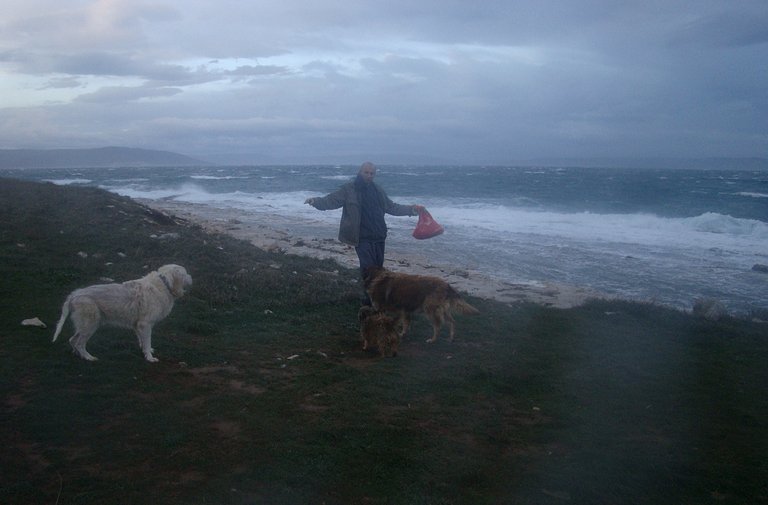 ... they were old when they left ...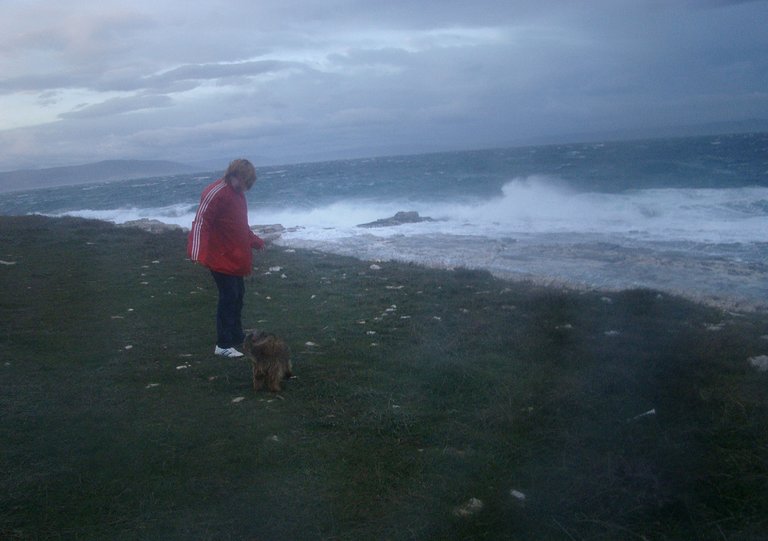 ... the small one, Bepina, died in the last days of 2020 ... she was 16 years old ... I don't know how much is this exactly in dog years ... but I hear people say that it is a lot.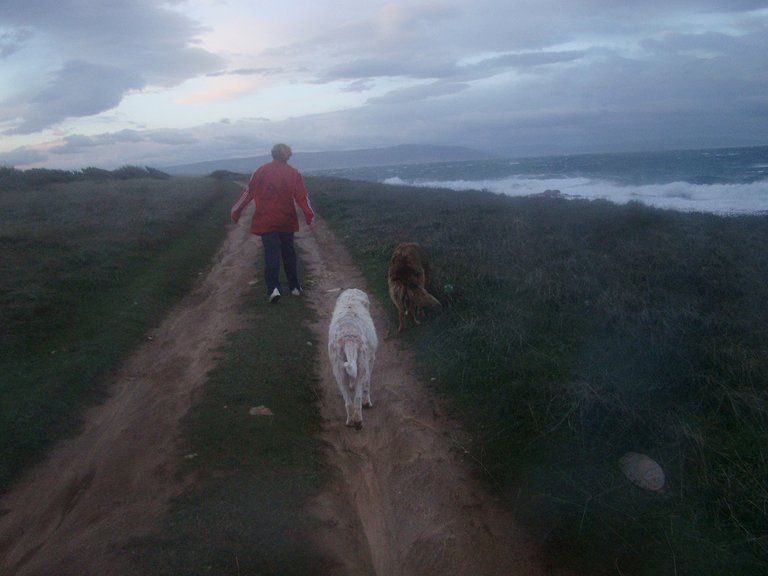 And so, we were walking along the coastline ...

... pushed by the wind ...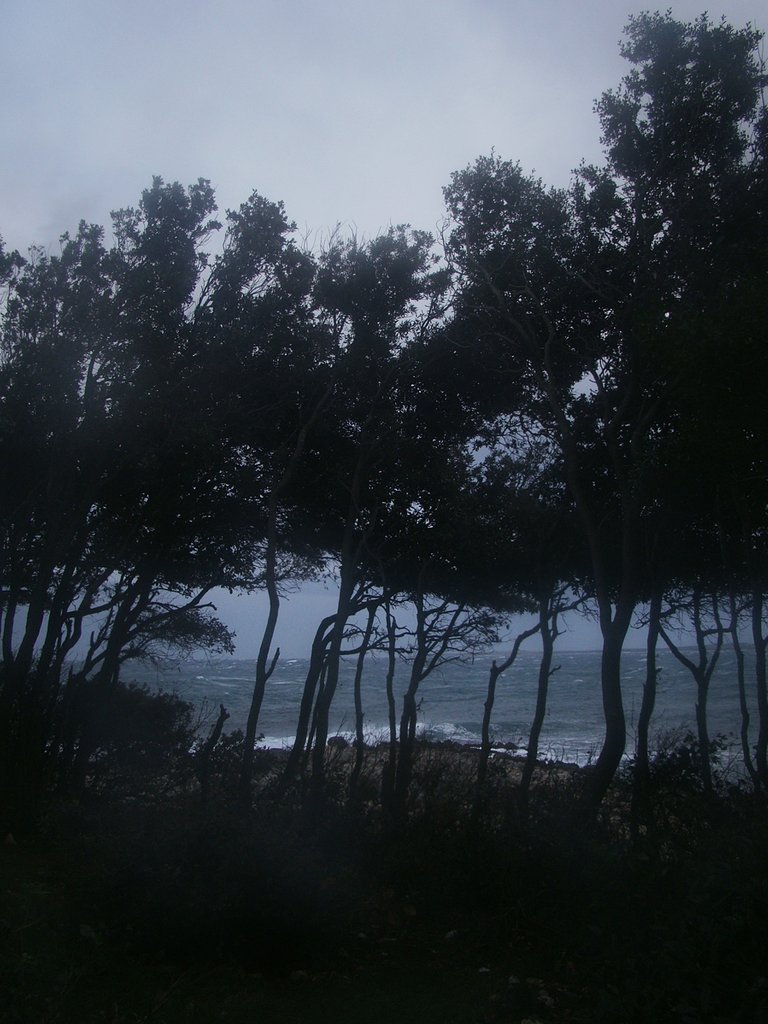 ... as the day was getting darker ...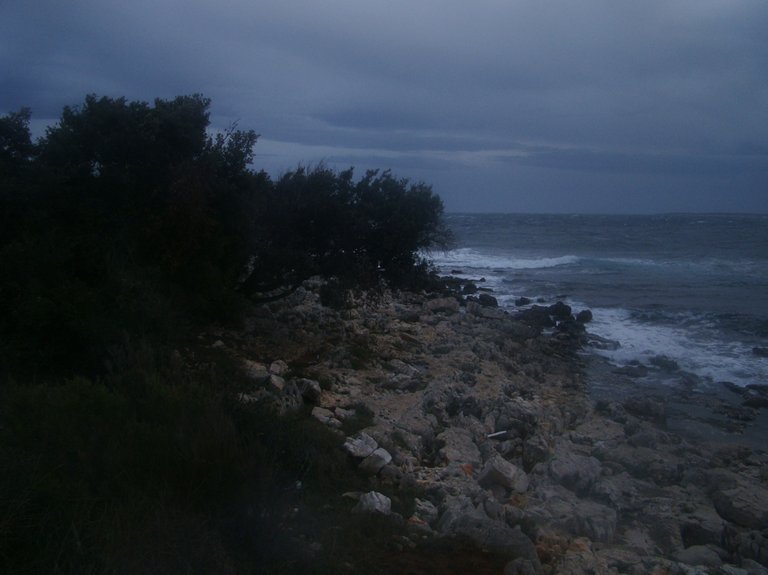 ... and the weather was creating a slightly menacing atmosphere ...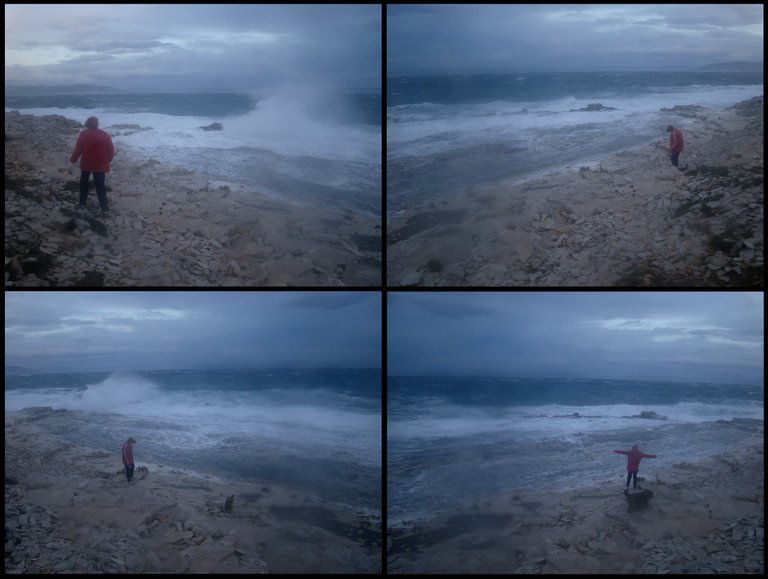 ... but it was the same old day ...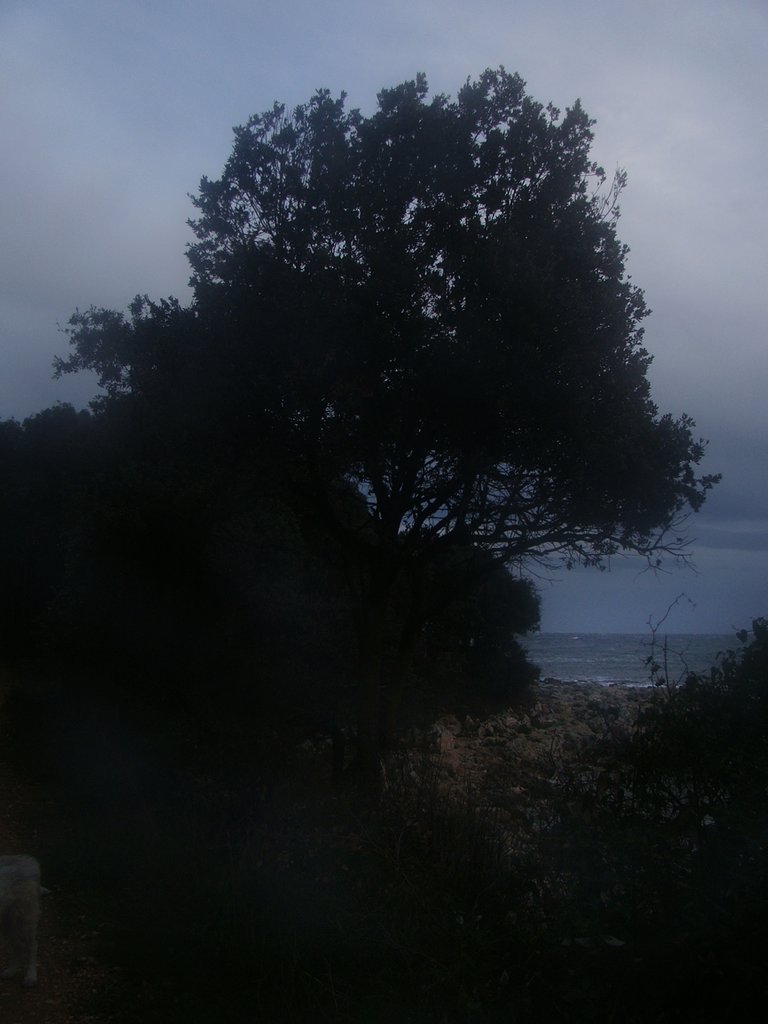 ... not too cold ...

... strongly aromatized by the rolling sea and surrounding vegetation with many nice - smelling plants ... like Laurel ... Curry plant ... and others ...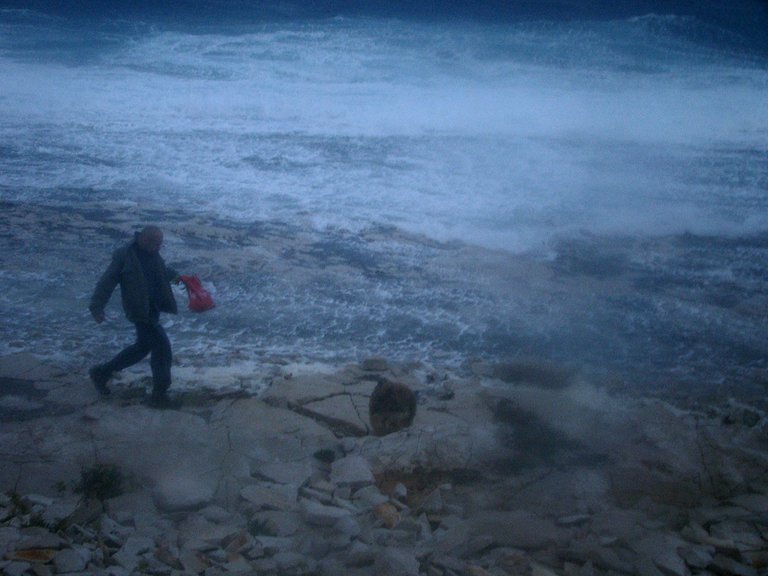 ... and that's it ...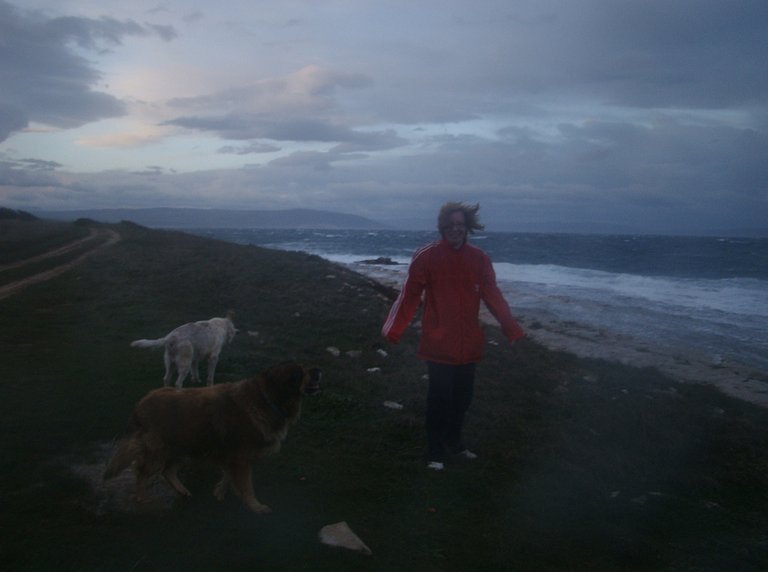 ... the photographs are made by me ... I mean, most of the photographs are made by me ... the shots with me in the picture were taken by a friend ...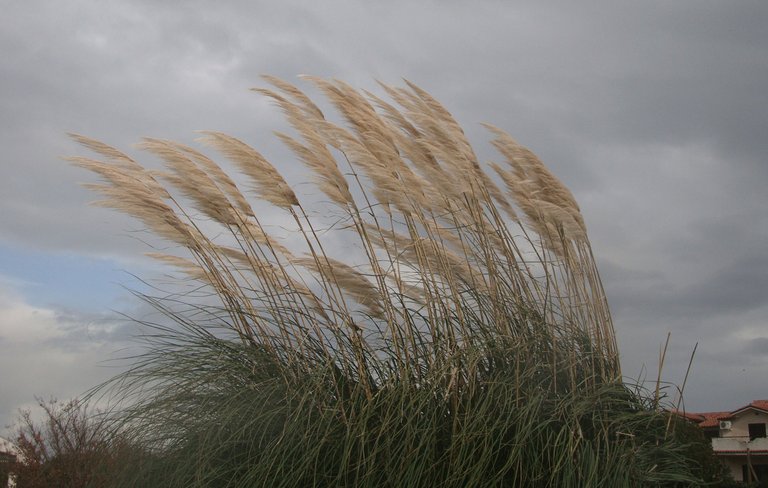 ... and this is a post for the #saturdaymemories initiative, initiated by @olga.maslievich