It was a cloudy day in the winter of 2015 ... 23. February 2015, exactely ...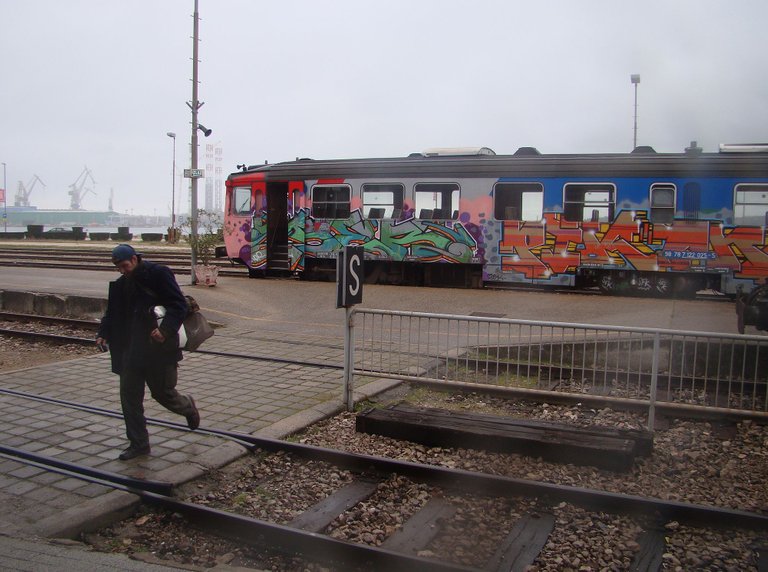 (Enlargeable)
... the day was gray ... the train was colorful ... a friend just came from somewhere in Slovenia, and I was there to provide the transport for the ending part of the trip, ten kilometers from Pula to our hometown.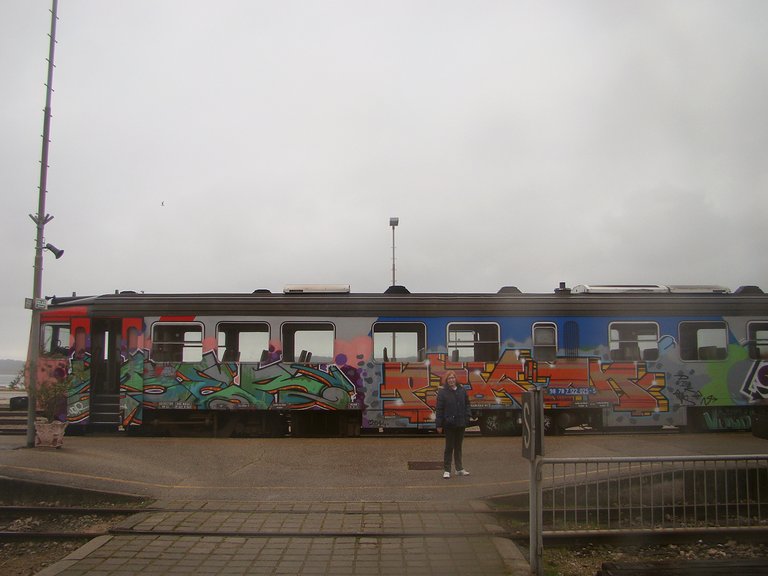 Another friend was also there ... she wanted to be in the picture with that colorful train, so this shot was taken. Several years after ...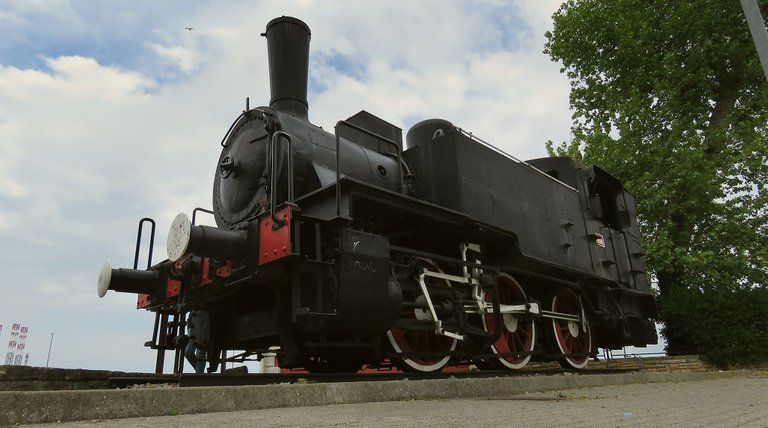 (Enlargeable)
... I'm on the railway station again ... and I don't remember what for this time. According to the info section of the JPEG file,10. May 2020 is the exact date. Although it looks pretty dynamic and kind of in a hurry when seen from this low angle, the black locomotive on the photograph isn't driving anywhere. This old machine it's an iconic decoration now.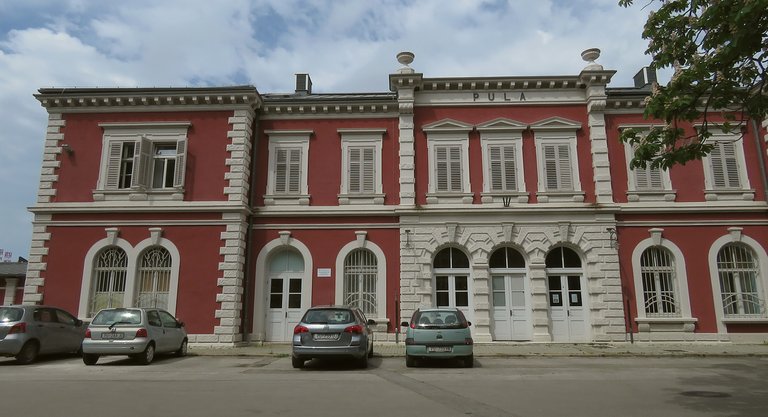 The locomotive is black, but the springtime day on these 2020 photographs was slightly more colorful in general.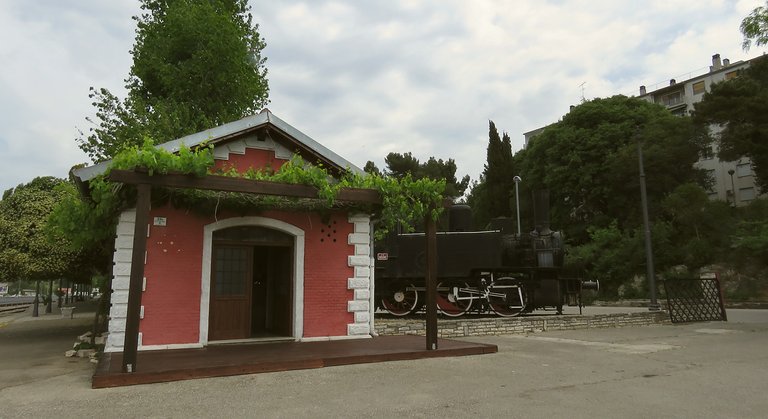 The sky was overcast with brighter clouds ...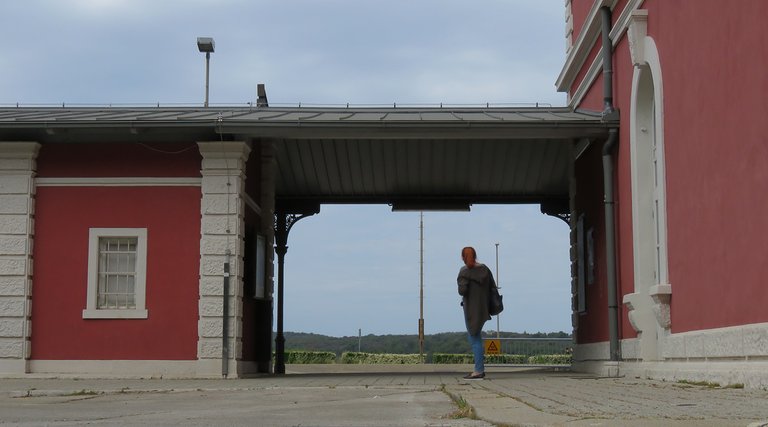 ... and the vegetation was mostly fresh & green.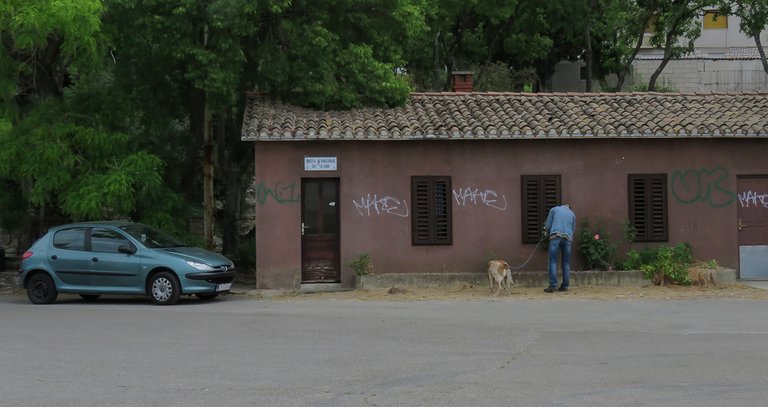 A tall man was walking his big dog ...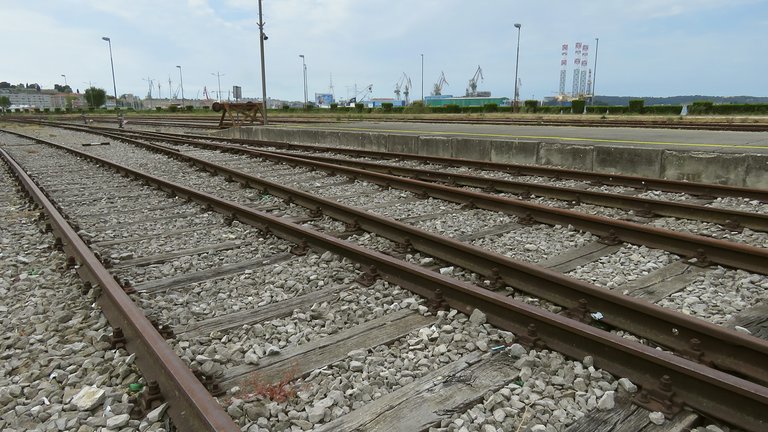 ... the rails and the platforms were empty ...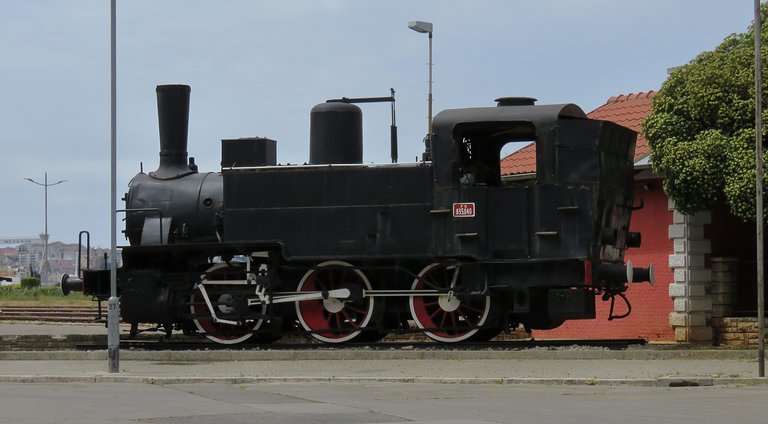 ... the mysterious black locomotive was going nowhere ... a perfect Twilight Zone atmosphere.
This city and the entire peninsula have some really bad, rare and annoying railroad connections with the rest of the country and the European continent.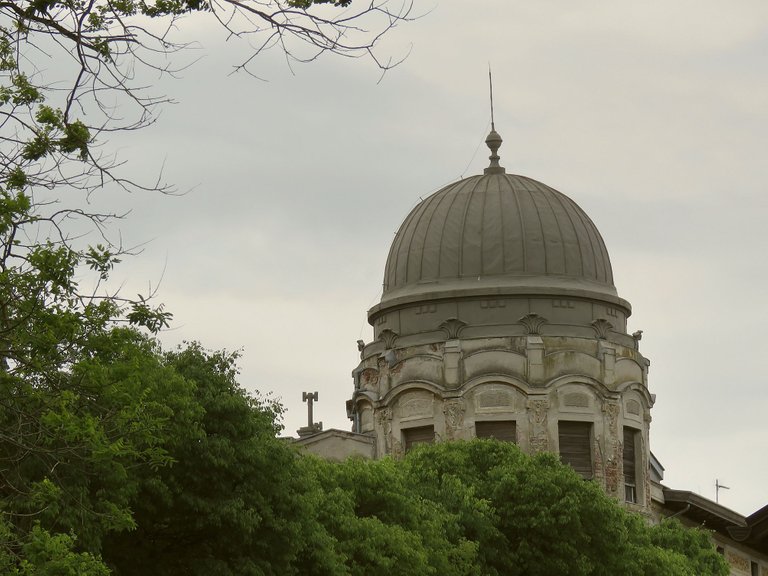 (Enlargeable)
This is a look at the old Riviera Grand hotel, built in 1909 near the station ... in the era when the railroad traffic in this area was considerably more exciting.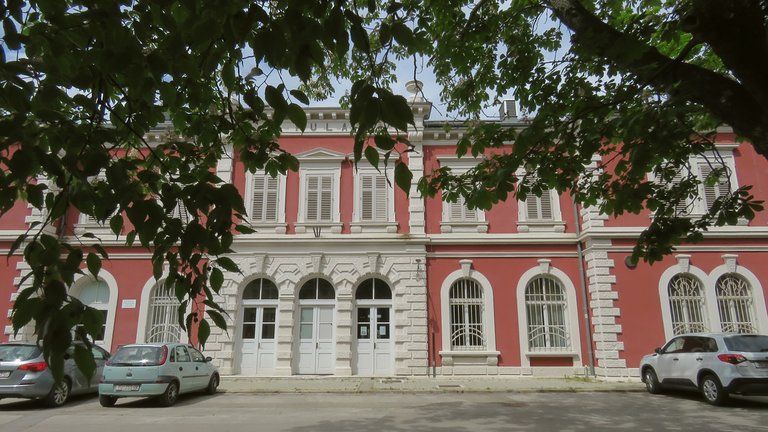 And that's it ... as always in these posts on HIVE, the photographs are my work ... and as always on Saturday when memories are involved, this is a post for the #saturdaymemories initiative, initiated by @olga.maslievich