Another Season Coming Right Up!

I may run out of one of the ingredients needed in a recipe, but, I never run out of the love I have for them. Oh, that is the best thing about family. Here in the glow of them, I take so much pleasure in the warmth of them. Oh, come all ye faithful. Even though they all look ordinary, I can guarantee you, each one has a story of their own. I have spent much of the last few days in the company of friends and family, so I am running a little behind here.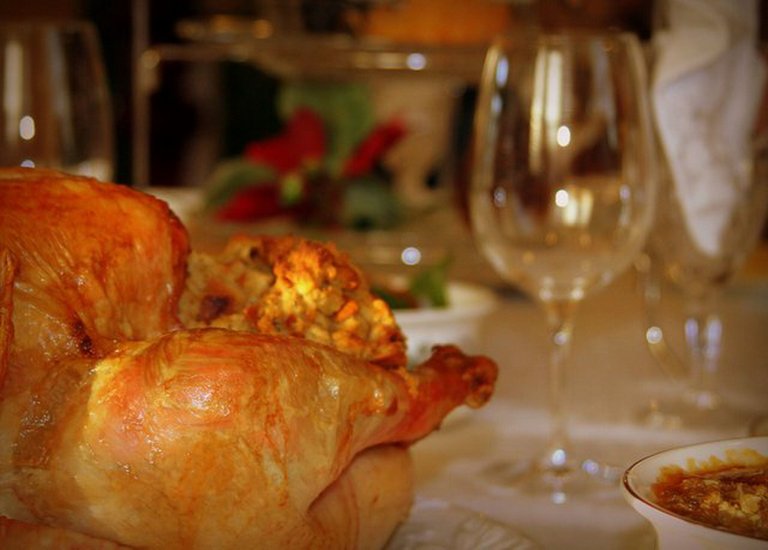 It is finally time. The season of Joy has arrived. I no longer feel the need to tiptoe around the word glitter or use gold, only in reference to coins. All that glitters in not necessarily gold, it could just be holiday bling. Oh, Christmas, how I love thee... Christmas is a time when we pause. We stop and reflect. We look forward to another year and hope for blessings. The magic of the holiday can be found all wrapped up in my heart. If you need a little spirit, feel free to unwrap the magic.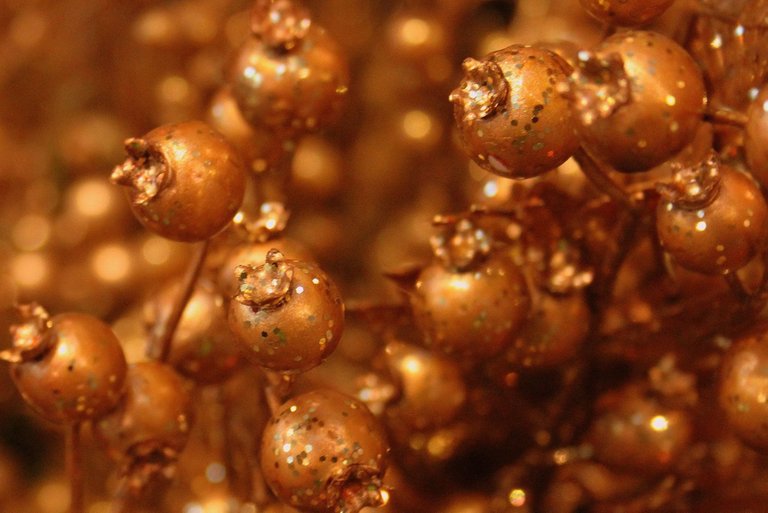 It's not secret to anyone on Hive that I love all things Christmas. I also love decorated Christmas trees and I put several up every year, especially in places where I spend time in. When I am home, I am frequently in company with the kitchen which is attatched to a den, a popular concept for houses in the United States. As for the trees, I put one in my bedroom this year, in a little space where I have a sitting area. I have to ask, can one have too much Christmas?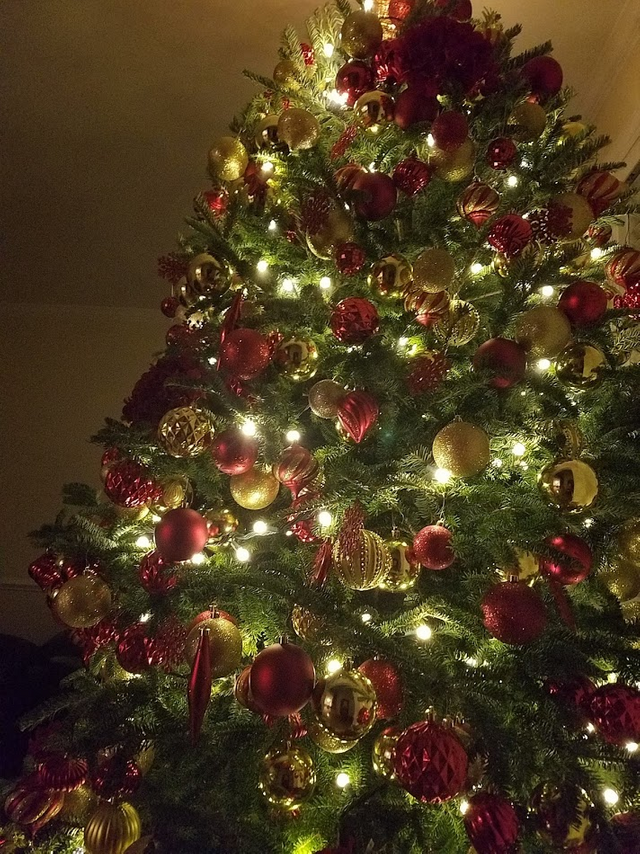 The Christmas Season has always been one of my favorite times of the year. We have had some very challenging moment in the last (almost) two years. In spite of the things going on in the world; we will still stop for a moment or three, adding some cheer, some goodwill towards men. I cannot help but wonder what makes this time so different that we can make this happen, this feeling of goodwill towards others, and then, as if by some unwritten rule, we put it away in a box, just like when we are done with the ornaments. What if we kept the tree decorated? All. Year. Long.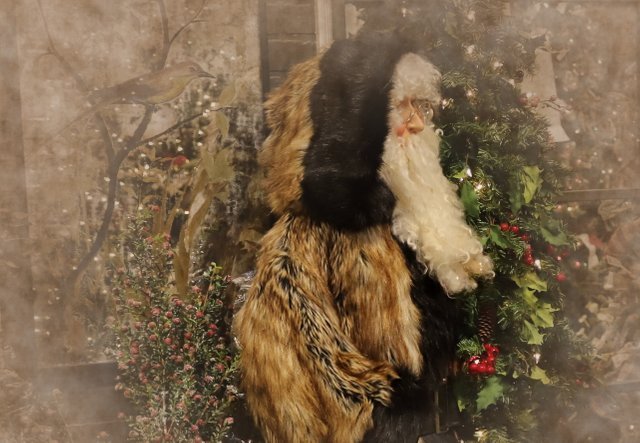 How could I deny you
The first chance of the season
To make it all right
Once again
Today is the perfect day to begin another perfect day.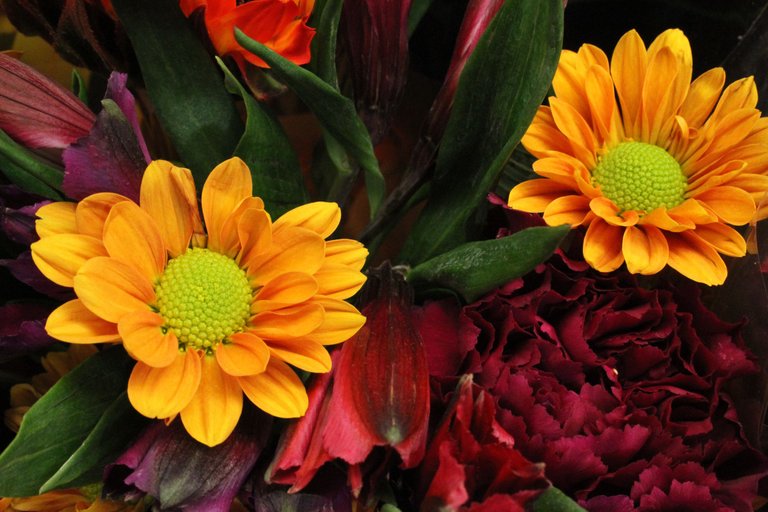 As always, there must be a flower to color my world. #alwaysaflower
It is official! You can start bringing out that Christmas bling! In keeping with the Christmas Countdown, I give you one seasonal picture and the day count! There are 28 days 00 hours 12 minutes and 13 seconds. And just like that, this post is over. Come back tomorrow and we'll do it again! Good night from Washington, DC!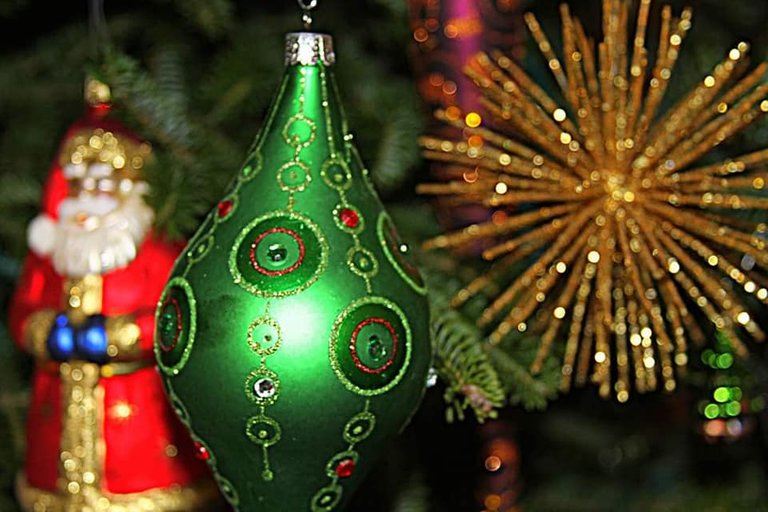 All I have are my words, armed in my mind, written in pen, stand by stand. Oh, yes. Still by hand. It has a different feel. Altered not by keys, backspace, and delete, I write, erase, tear it to pieces and start all over again. And again.
It's my way. I walk out to the deep end of the page and dive right in.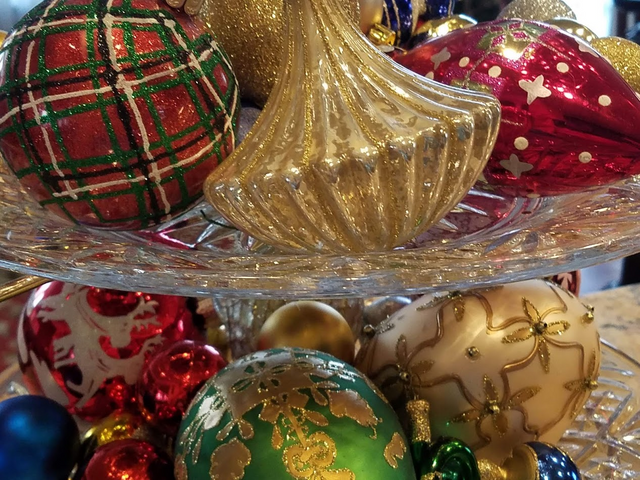 I dedicate this post to all of you. You bring joy to my soul and spread your love across the world. For this, I thank you. And just like that, these musings are done...and just so you know, although we are throwing glitter around the globe, I can guarantee you that there is still a little left to take us through Christmas. Have a most fabulous day!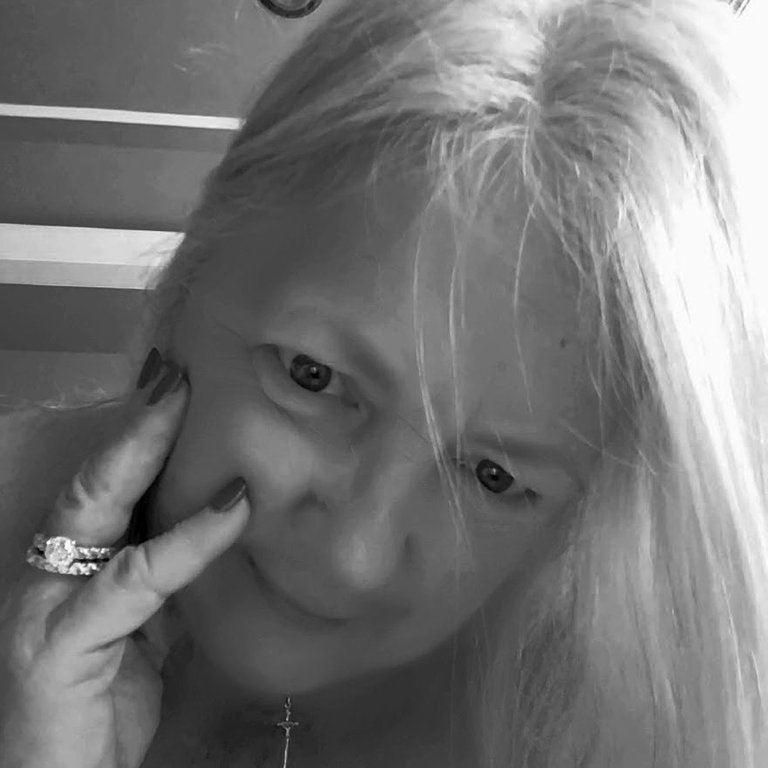 ---
When You Are Old
When you are old and grey and full of sleep,
And nodding by the fire, take down this book,
And slowly read, and dream of the soft look
Your eyes had once, and of their shadows deep;

How many loved your moments of glad grace,
And loved your beauty with love false or true,
But one man loved the pilgrim soul in you,
And loved the sorrows of your changing face;

And bending down beside the glowing bars,
Murmur, a little sadly, how Love fled
And paced upon the mountains overhead
And hid his face amid a crowd of stars.

William Butler Yeats




#TeamUSA is a growing community of quality-content people from the United States or those living here. Check us out on Discord!


---
---