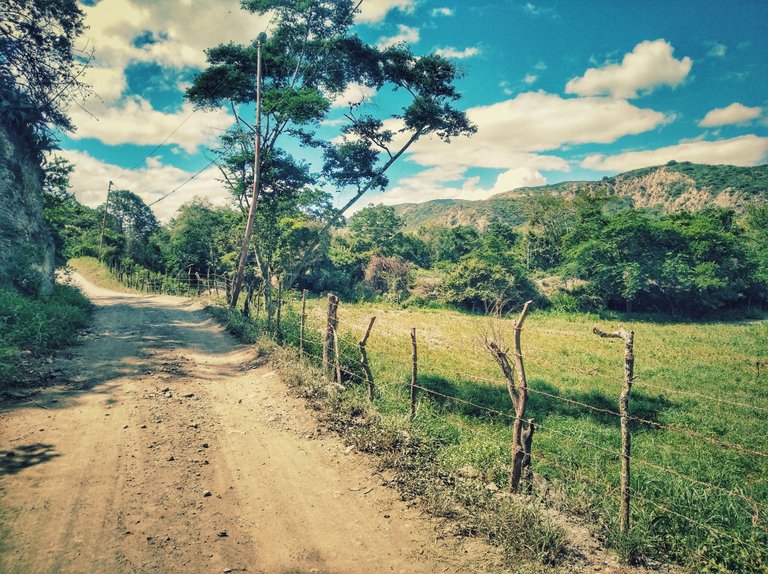 La vida en la ciudad transcurre a un ritmo bastante acelerado, las personas están obligadas a cumplir tareas específicas en breves períodos de tiempo para poder salir airosos de las constantes competiciones que se enfrentan a diario. Esto hace que nuestra experiencia esté sometida por un estrés constante que resulta del hecho de poder alcanzar con eficiencia las múltiples metas planteadas.
No obstante, en el campo la vida es más simple y transcurre a velocidades que pueden ser manejadas con serenidad por el hecho de que se reduce significativamente la cantidad de desafíos necesarios para poder tener una vida plena.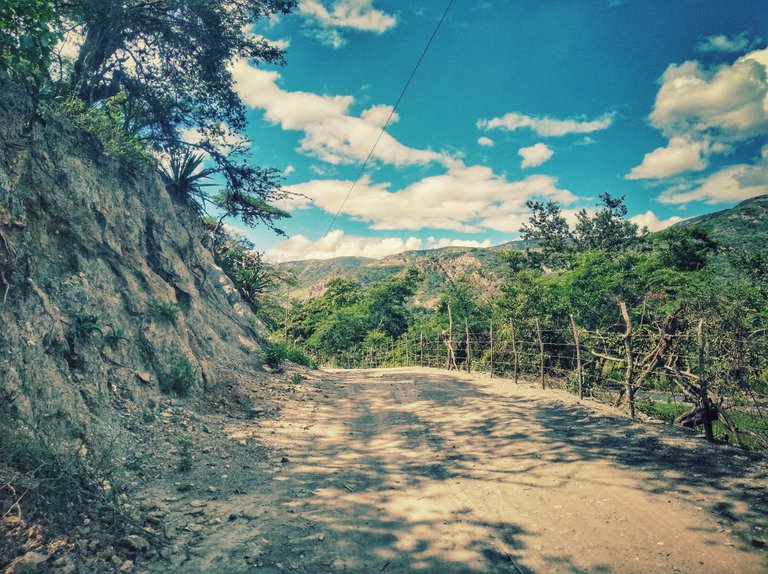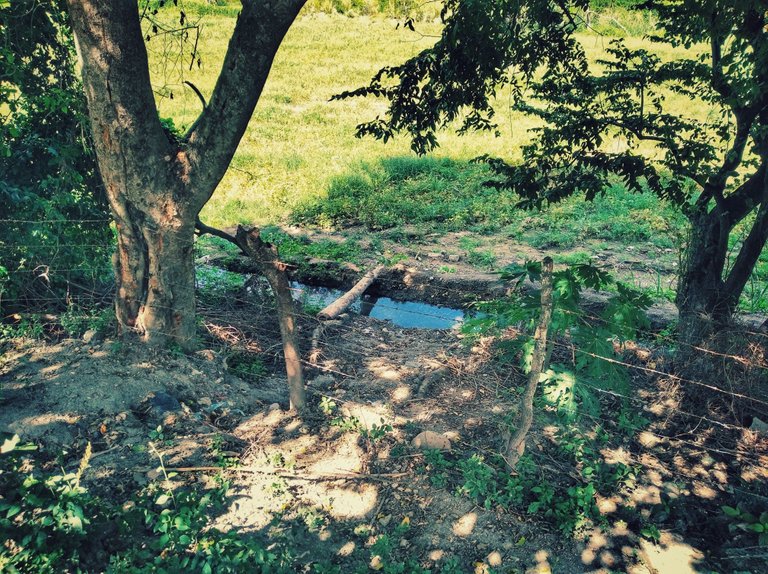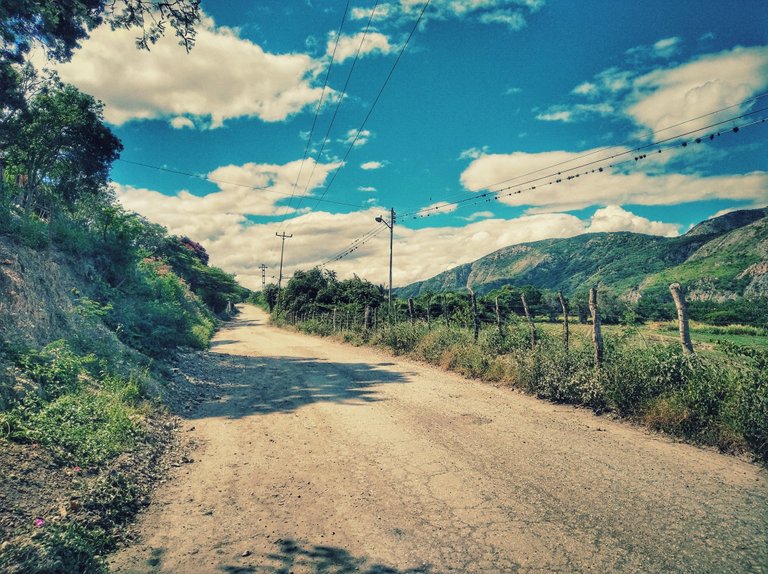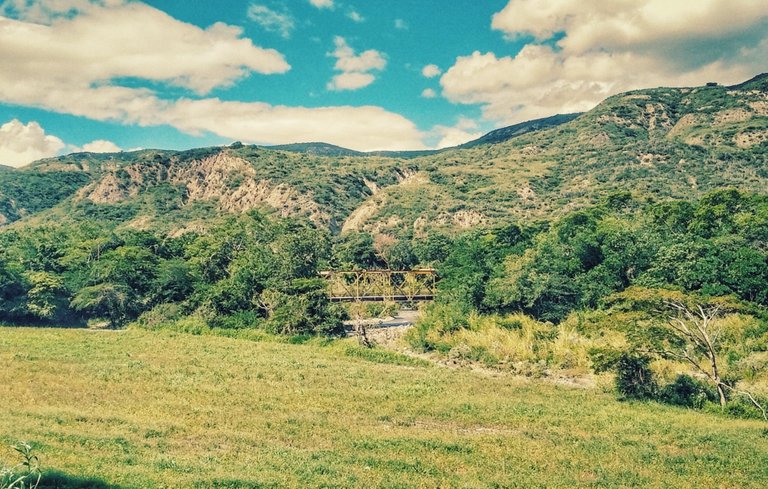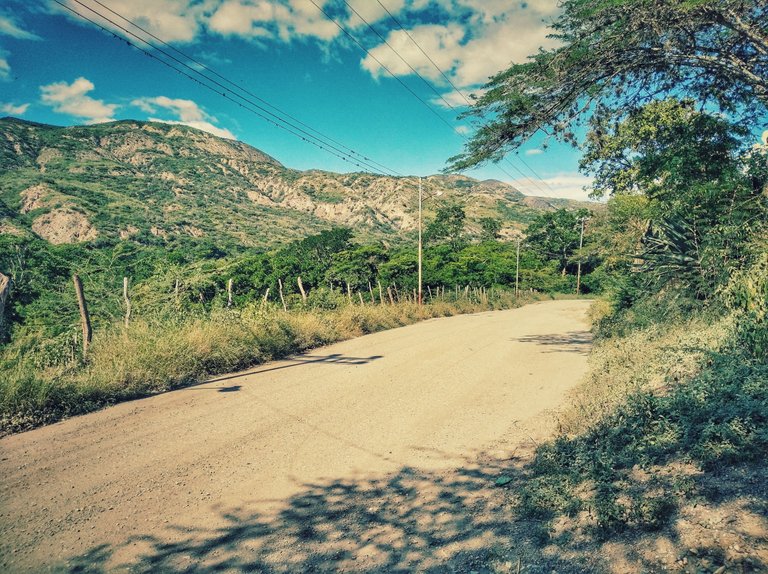 Mi prima Teresa, sus hijas, mi hijo Jeremías y yo hemos despertado temprano en el caserío "San Antonio", debemos ir al pueblo a realizar unas compras y al mismo tiempo aprovechar el paseo. La caminata es pendiente de aproximadamente 8 kilómetros y nuestra meta es llegar a "Buena vista" y regresar antes del mediodía.
El paseo por el pueblo fue realmente bueno, saludamos a propios y extraños. Disfrutamos lo colorido de sus calles, el buen trato de los amigos y la sonrisa de los viejos en la plaza.
Pero, el camino que recorrimos para llegar al pueblo fue lo más divertido y enriquecedor de nuestra travesía
Y tú, ¿Disfrutaste el camino?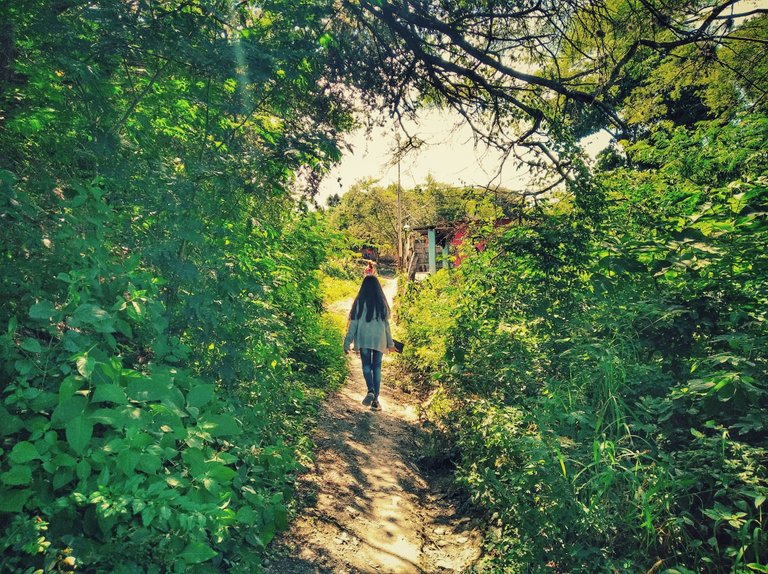 ---
End / Fin
---
---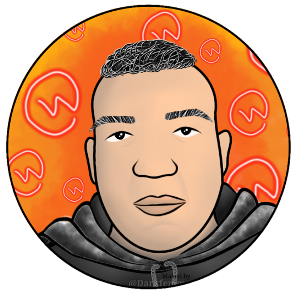 That's all for now, friends. Wishing we could meet again by this means. Without further ado, a respectful and fraternal greeting.
Eso es todo por ahora, amigos. Deseando que podamos encontrarnos de nuevo por este medio. Sin más preámbulos, un saludo respetuoso y fraterno.
---
---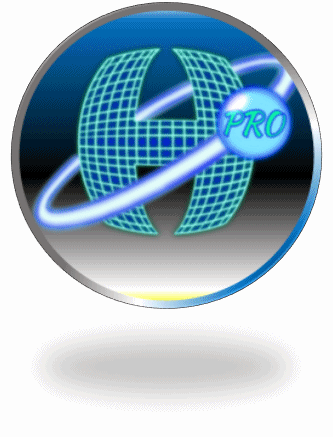 We are working in @hispapro to give value to Hive. If you plan to join and contribute to the platform we invite you to visit our Discord server to join forces and intentions and thus achieve short and medium term results for the benefit of all.
En @hispapro estamos trabajando para dar valor a Hive. Si planea unirse y contribuir a la plataforma, lo invitamos a visitar nuestro servidor Discord para unir fuerzas e intenciones y así lograr resultados a corto y mediano plazo en beneficio de todos.

Original Creation by: @yonnathang
Pictures taken and edited from a smartphone. 13 MP camera (f/2.2, PDAF)
El avatar es creación de @darkfemme