Secreto mortal: Una visita inesperada / Deadly Secret: An Unexpected Visitor [Esp-Eng]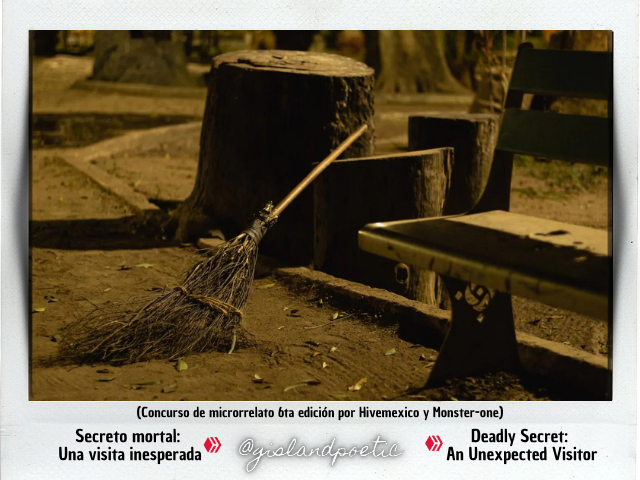 ¡Hi, mis hermosos gislanders!
Hoy sumo mi participación al Concurso de microrrelato 6ta edición por Hivemexico y Monster-one , un texto literario de mi autoría,
que espero los deleite, inspire y fidelice a mi arte. Un placer unirme a todos los concursantes y agradecida con @Hivemexico y @monter-one por la iniciativa, incentivando a la comunidad a crecer y a superarse. Un gran saludo y éxitos a todos los participantes.






Hey, my beautiful gislanders!
Today I add my participation to the Micro-story contest 6th edition by Hivemexico and Monster-one , a literary text of my authorship,
that I hope will delight, inspire and inspire you and make you loyal to my art. A pleasure to join all the contestants and grateful to @Hivemexico and @monter-one for the initiative, encouraging the community to grow and excel. Best wishes and success to all participants.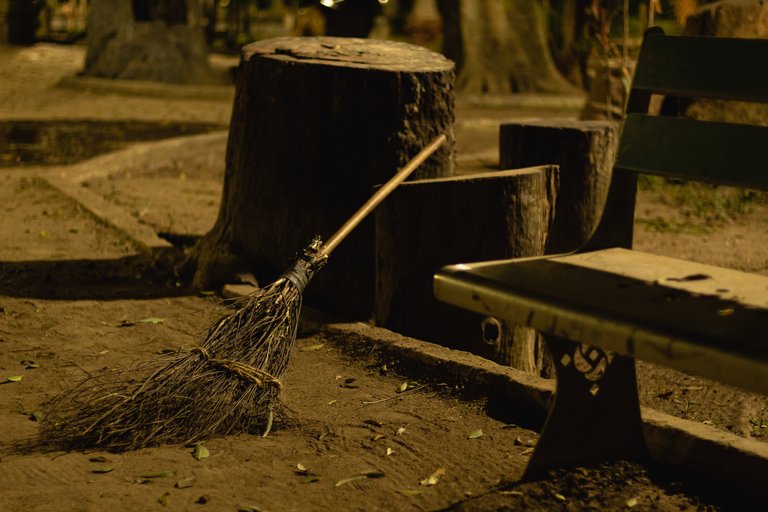 Fuente/Source
-Español/Spanish-
Secreto mortal: Una visita inesperada



-¿Escuchas eso? Es el viento llevándose tus gemidos de dolor.


Su pie estaba en mi garganta y casi no podía respirar.
En la mano sostenía la daga con la que atravesó a mi hermano.
Su cuerpo yacía al lado de la banca abandonada.


El asesino, un brujo sarcástico y elegante, sonreía divertido.
Sus lacayos sostenían a mi hermana para evitar su escape.
Con la sangre de mi hermano aun en su mano,
pintó los labios de ella para luego besarla.


Con solo tres golpes a nuestra puerta entró a nuestras vidas.
Había llegado para reclamar a la descendiente de la bruja exiliada.
Pensábamos que era solo una broma,
pero cuando pusimos resistencia...
Mi pierna fue cortada y mi hermano asesinado.


Sabíamos que ella era diferente.
¿Era su belleza o su encanto?
Solo sabíamos que sanar heridas y enfermedades,
era un secreto que debíamos proteger.
Ignorábamos que alguien más pudiera saberlo.





-Inglés/English-
Deadly Secret: An Unexpected Visitor



-Do you hear that? It's the wind carrying away your moans of pain.


His foot was on my throat and I could hardly breathe.
In his hand he held the dagger with which he pierced my brother.
His body lay beside the abandoned bench.


The assassin, a sarcastic and elegant sorcerer, was smiling in amusement.
His lackeys held my sister to prevent her escape.
With my brother's blood still on his hand,
he painted her lips and then kissed her.


With only three knocks on our door he entered our lives.
He had come to claim the descendant of the exiled witch.
We thought it was just a joke,
but when we put up resistance...
My leg was cut off and my brother killed.


We knew she was different.
Was it her beauty or her charm?
We only knew that healing wounds and diseases,
was a secret we had to protect.
We were unaware that anyone else might know.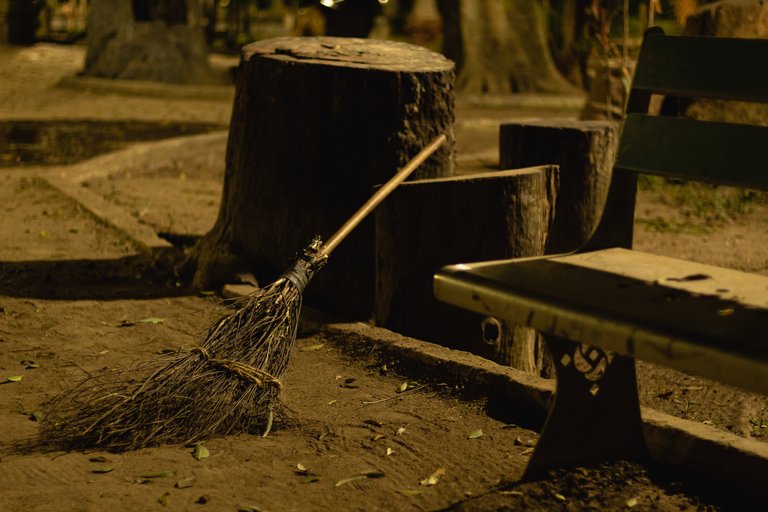 Fuente/Source

Créditos y más
El contenido aquí escrito es de mi propiedad. Si necesitas hacer uso de él, no dudes en comunicarte conmigo o mencionar a @gislandpoetic como creadora del mismo.


Los separadores de texto son de mi propiedad y fueron usados en la cuenta perdida de @gisland (por la cual no se publicará mas contenido). Y los banners de bienvenida/despedida son de mi creación y por lo tanto de mi propiedad.


Todo lo antes mencionado es contenido original y exclusivo. Su uso para otros usuarios se considera plagio en todas las comunidades de Hive.Blog. ¡Por favor no lo hagas!


Las imágenes aquí publicadas son modificadas en Canva


Agradezco todo el apoyo que pueda generar mi contenido de valor. Y para los gislanders que quieran conocer un poco más de mi, pueden ubicarme en
Credits and more
The content written here is my property. If you need to use it, do not hesitate to contact me or mention @gislandpoetic as the creator.


The text separators are my property and were used in the lost @gisland account (for which no further content will be published). And the welcome/farewell banners are my creation and therefore my property.


All of the above is original and exclusive content. Its use for other users is considered plagiarism in all Hive.Blog communities. Please don't do it!


The images published here are modified in Canva


I appreciate all the support that can generate my valuable content. And for those gislanders who want to know a little more about me, you can find me on

Twitter
@gislandpoetic
Instagram
@genesiscomoenlabiblia




---
---