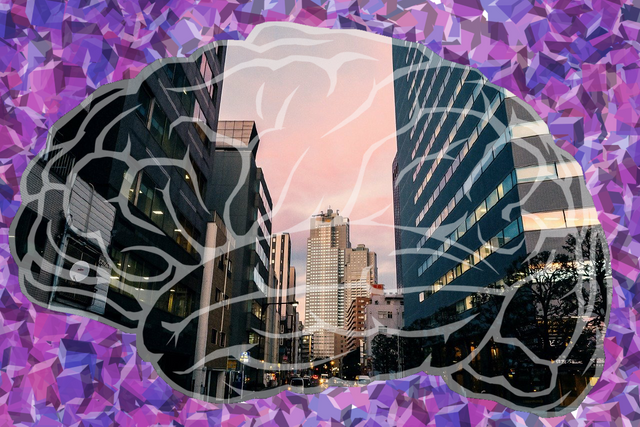 --->
-->
---

---


Porque ahora estoy en los suburbios de mi mente,
Más allá de lo complicado del mundo,
Donde los conflictos abundan y la paz no es más que un dilema,
Dónde todo varía mientras la visión pertenezca con un objetivo distinto.




Así fue como fui consciente de los objetivos ajenos,
Esos a los que tus necesidades no alcanzan a tocar,
Aquellos que intentaron borrar mi reflejo,
Esos con los que luchó día a día para que no olviden que existo.




Ciudad interminable la que recorren mis neuronas,
Calles enteras de las que no obtengo direcciones,
Observación pausada del mundo caótico de mi cerebro,
Ese que hoy se satura de la responsabilidad pintadas de dudas.




Así fue como me convertí en la turista de mi propia ciudad,
Esa que pinta los muros de la tristeza con aerosol,
Quien recoge los desechos que dejan las acciones malintencionadas
Y los utiliza como energía reciclada para construir las nuevas edificaciones.


---
---

Todo esta poesía surgió de una simple pregunta de mi amigo @eliezerfloyd


...porque a veces mi lado poético quiere responder hasta a los mensajes más sencillos jijiji

---
---

Twitter: https://twitter.com/FemmeDark
Instagram: https://www.instagram.com/dark.femme.box
Discord: DarkFemme#3243
Telegram: @DarkFemme
Facebook: DarkFemme Box


Note:
All dividers and signature are my own.
The cover images were modificated with the IbisPaint Z app.
Original content published un others networks with the same username.
---

---