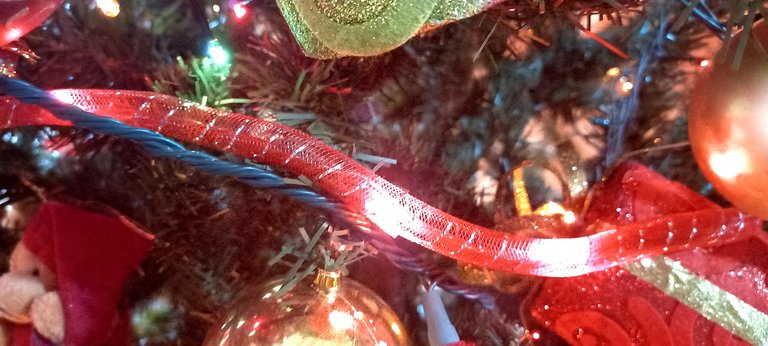 En esta oportunidad les mostrare como pude reparar una luz navideña que se había roto para así colocarla en el árbol de navidad. muchas veces al quitar todo los adornos navideños, sin querer podemos jalar y así, dañar cables. En mi caso, mi mamá daño esa luz y por lo tanto es común que pase.. lo que necesite para repararla, fueron dos cosas: estaño y un cautin o soldador.
This time I will show you how I was able to repair a broken Christmas light and put it on the Christmas tree. Many times when we remove all the Christmas decorations, we can unintentionally pull and damage wires. In my case, my mom damaged that light and therefore it is common for it to happen. Whatever I needed to repair it, it was two things: tin and a soldering iron.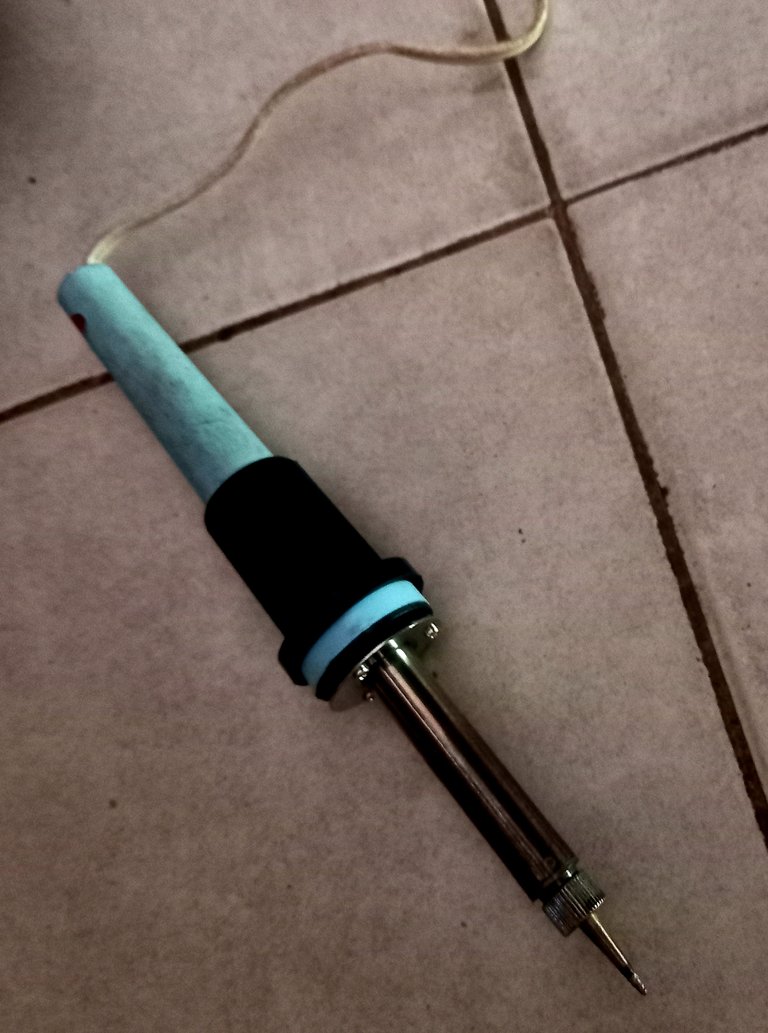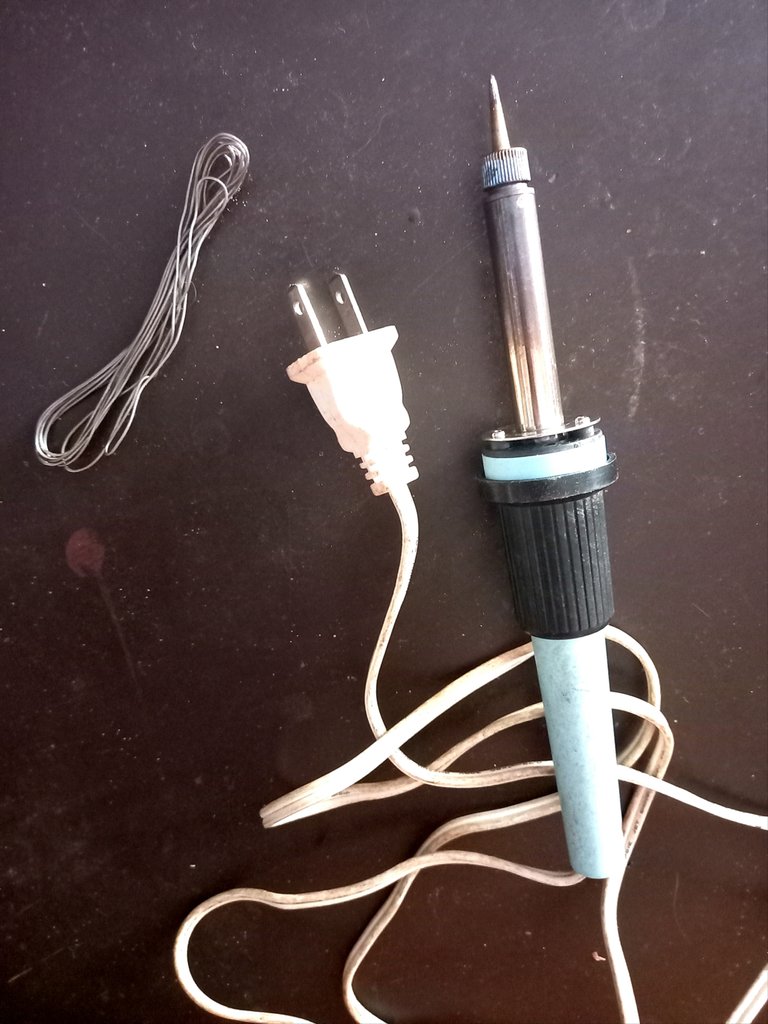 Lo primero que hice fue pelar el cable para poder soldarlo (puedes hacerlo con una hojilla o directamente con un pela cable), luego abrí la caja de la placa para pegar el cable con el estaño y el cautín (soldador) a la place en si, después hay que tener mucha precisión y ayuda en ocasiones. sin embargo al ser aprendiz, luego pude aprender que se puede colocar estaño primero al cobre del cable y colocar estaño en el sitio de la placa donde se soldara de tal manera que con una sola mano pueda pegar el cable a la placa.
The first thing I did was peel the wire to solder it (you can do it with a blade or directly with a wire stripper), then I opened the box of the plate to stick the wire with the tin and the soldering iron to the place itself, then you have to have a lot of precision and help sometimes. However being a trainee, then I could learn that you can put tin first to the copper wire and put tin in the place of the plate where it was soldered so that with one hand you can stick the wire to the plate.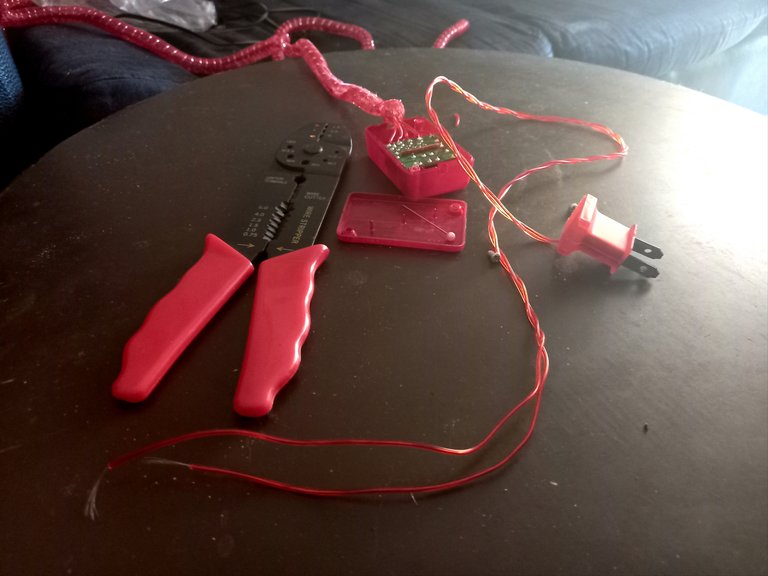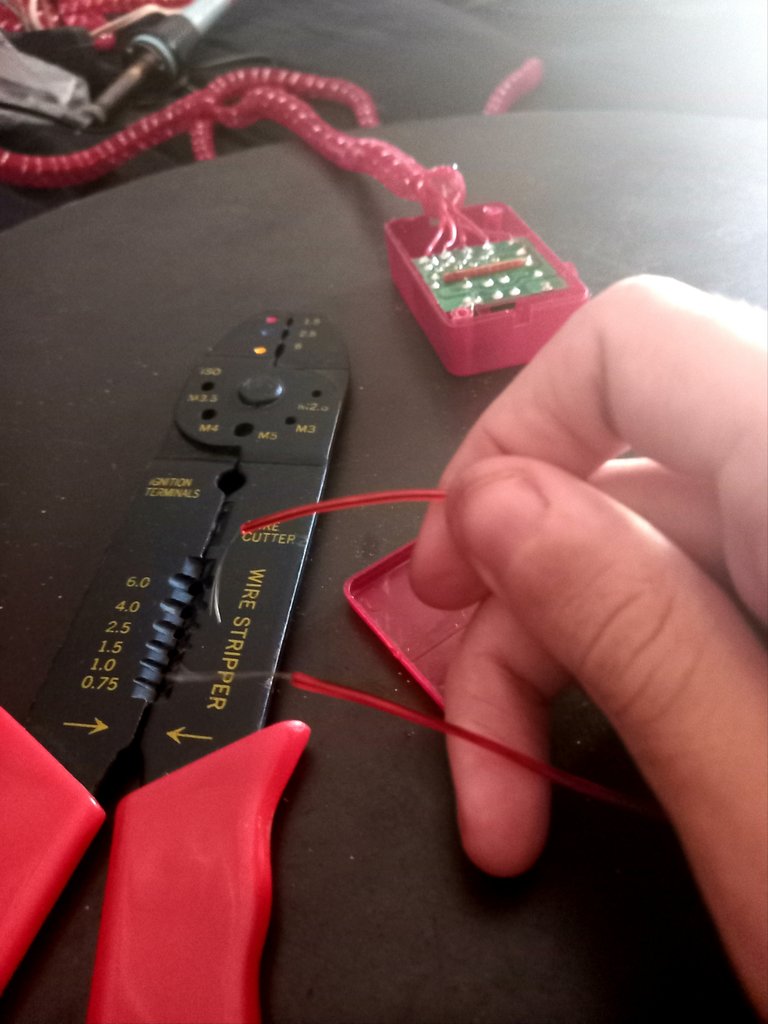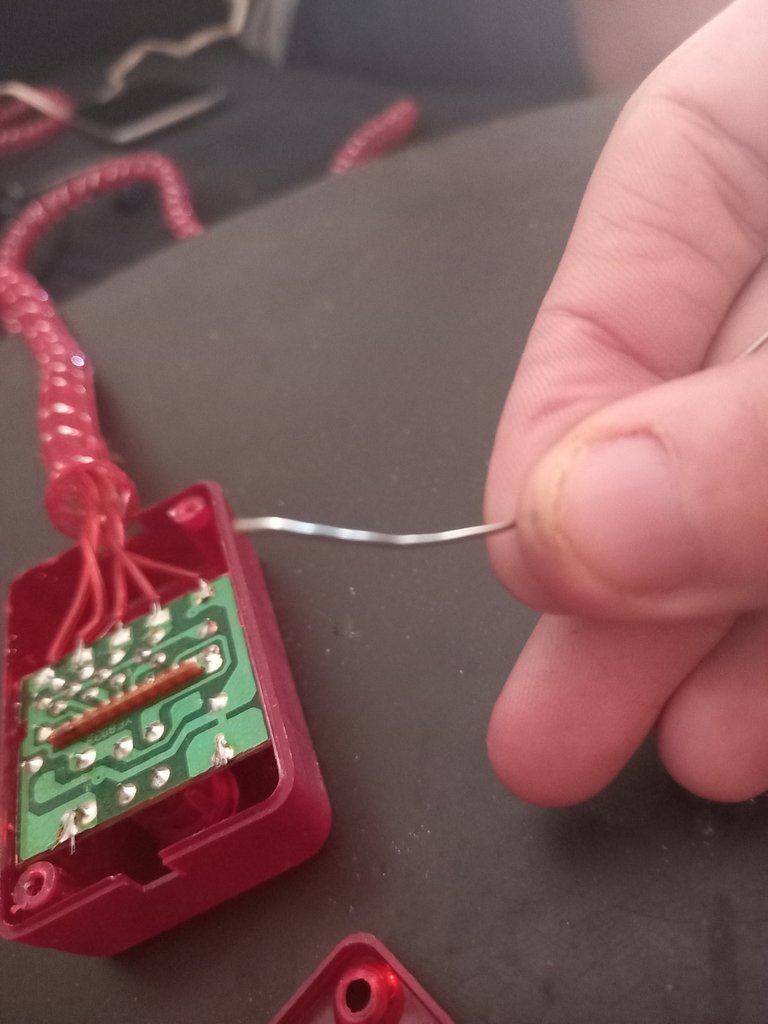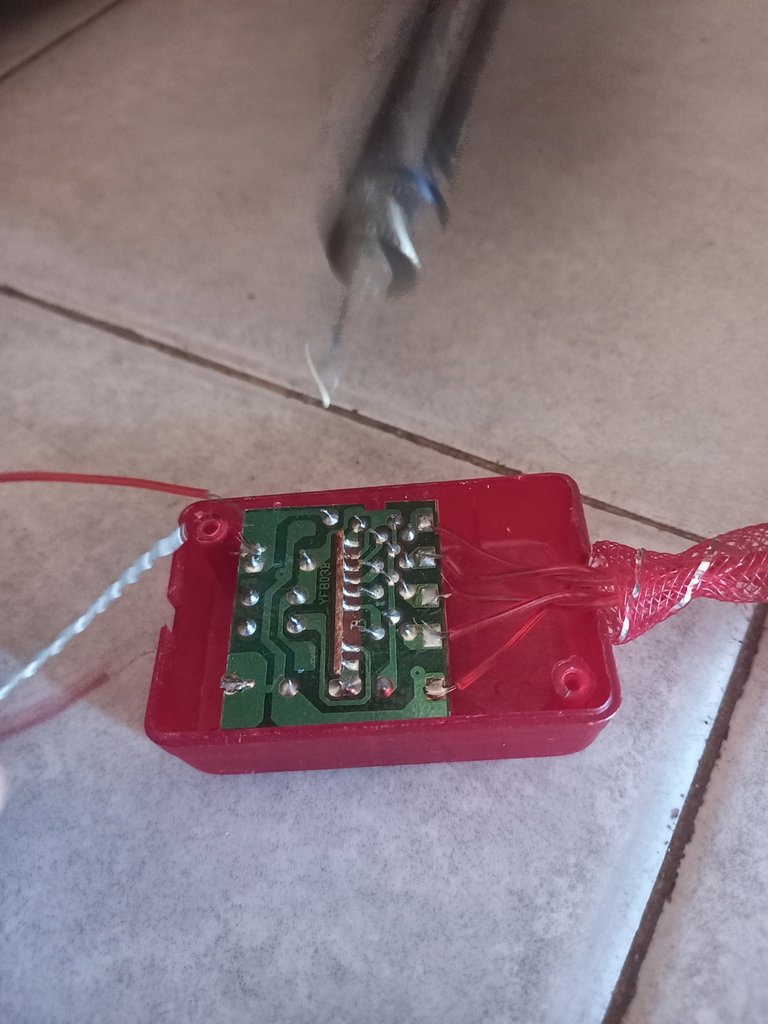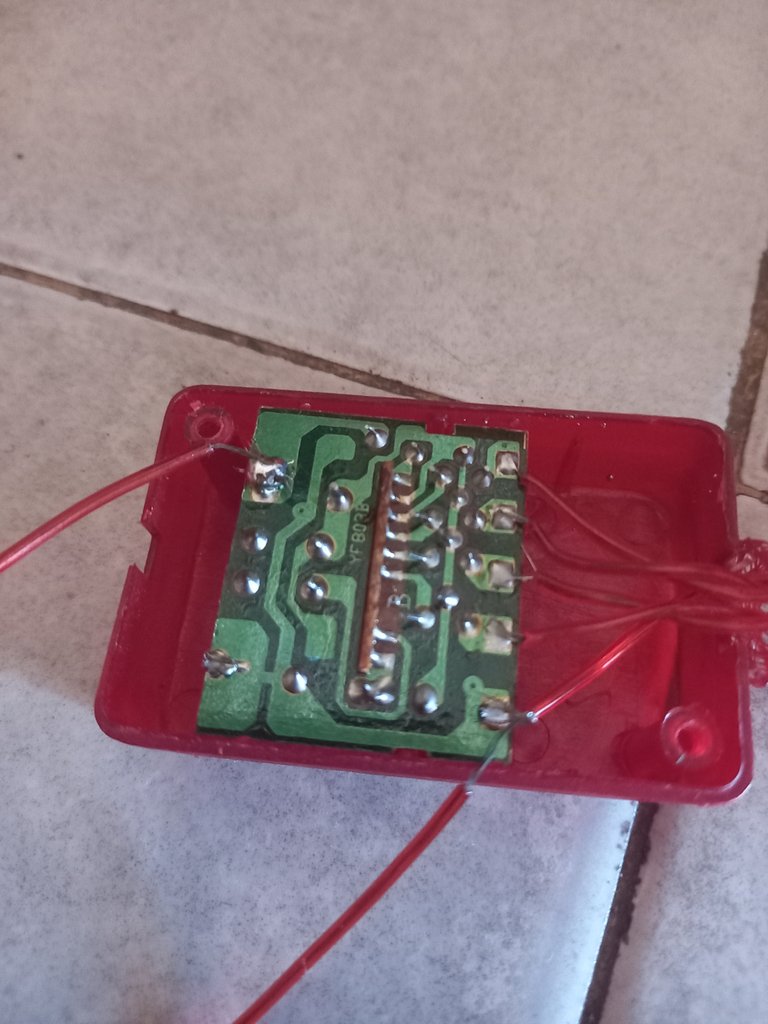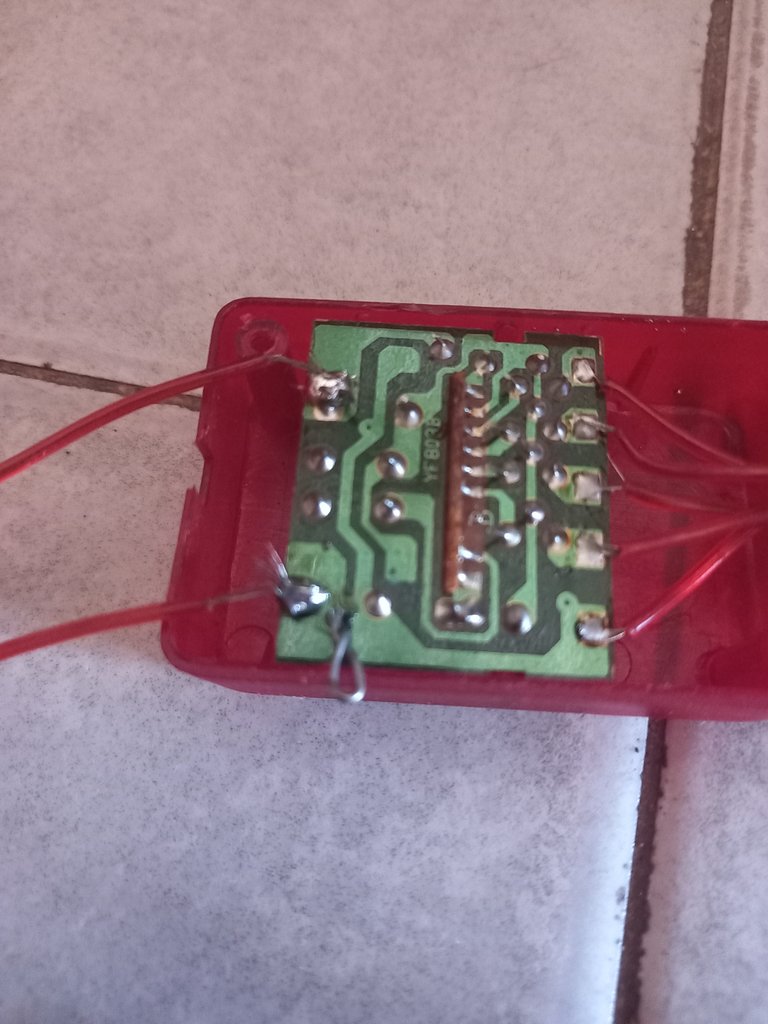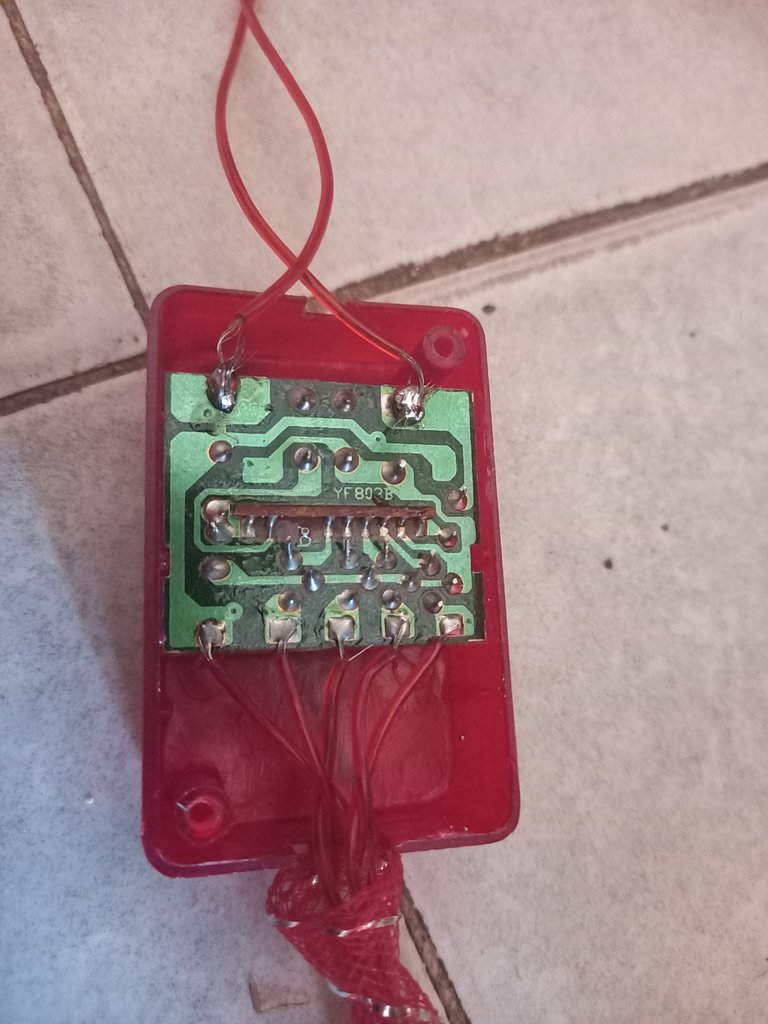 y listo, a probarla!!
and that's it, let's try it!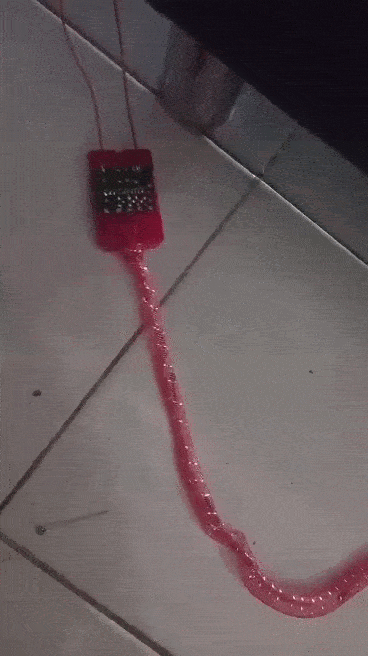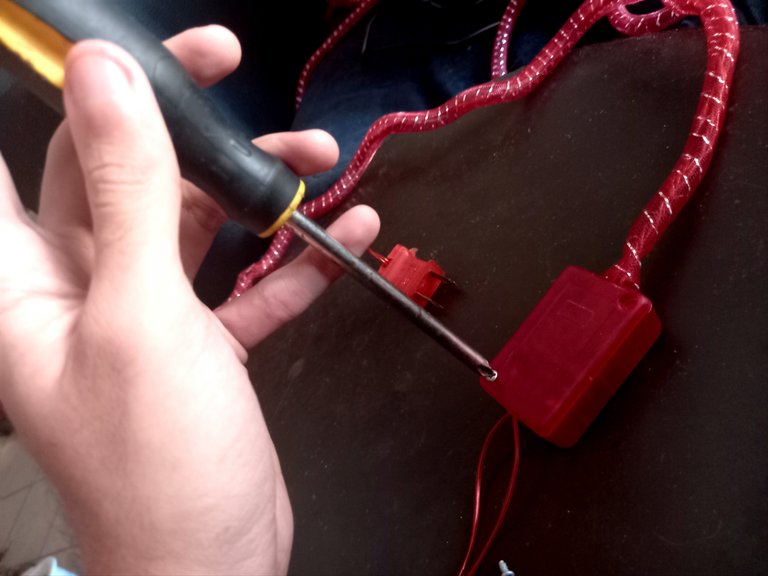 una vez cerrada, esta lista para colocarla en el arbol de navidad 🎄
Once closed, it is ready to be placed on the Christmas tree 🎄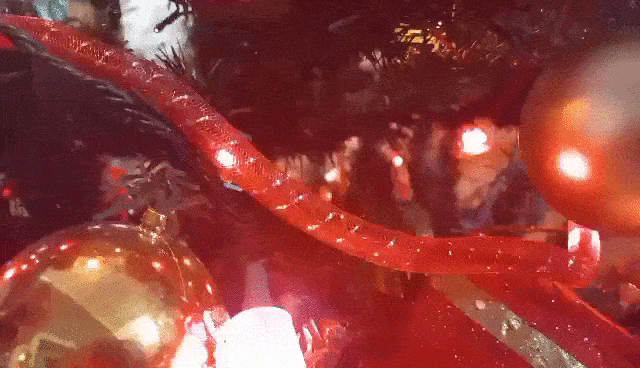 y como ven pude solucionar, muchisimas gracias por pasar por mi post y espero que les haya sido útil 😸
and as you see I was able to solve, thank you very much for passing by my post and I hope it was useful 😸