Hola amigos es hive.
Hello friends it's hive.
Hoy estoy a plena hora de la madrugada, escuchando instrumentales y de repente surge la inspiración.
Today I am in the middle of the morning, listening to instrumentals and suddenly inspiration arises.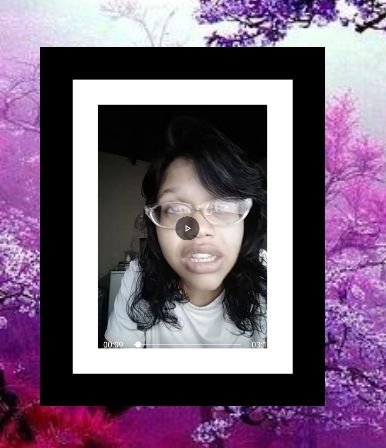 Empecé y de repente me preguntaba:
¿Que podía cantar?
¿De qué podía hablar?
Vino a mi memoria una serie de cuentos, poesía y argumento.
I started and suddenly I was wondering:
What could he sing?
What could I talk about?
A series of stories, poetry and plot came to mind.

Tenía algo plasmado en el archivo de mi pensamiento. Con motivo de la proximidad del día de las madres. Es un poema pensando en mi reacción, si fuese a tener un hermanito y si fuera posible que mi madre pudiera dar más hijos.
I had something in the file of my thoughts. On the occasion of the proximity of mothers day. It is a poem thinking about my reaction, if I were to have a baby brother and if it were possible that my mother could give more children.
¡Qué bonito y especial es el privilegio que tienen las mujeres de traer vida!
How beautiful and special is the privilege that women have to bring life!
¡PRONTO LLEGARÁS HERMANITO MENOR!

VIDEO ORIGINAL DE @ARTMEDINA.
¡Muchas gracias por el apoyo a todas las comunidades presentes!
---
DISCORD: artmedina # 3293.
TELEGRAM: artemedina.
TWITTER : @ artista_medina.
I hope you like it.
See you in the next post.
THANK YOU VERY MUCH FOR VISITING THIS PUBLICATION!
Copyright @artmedina - All rights reserved