Dear companions of Hive, today I leave you this poem. I hope you like it.
Estimados compañeros de Hive, hoy les dejo este poema. Espero les guste.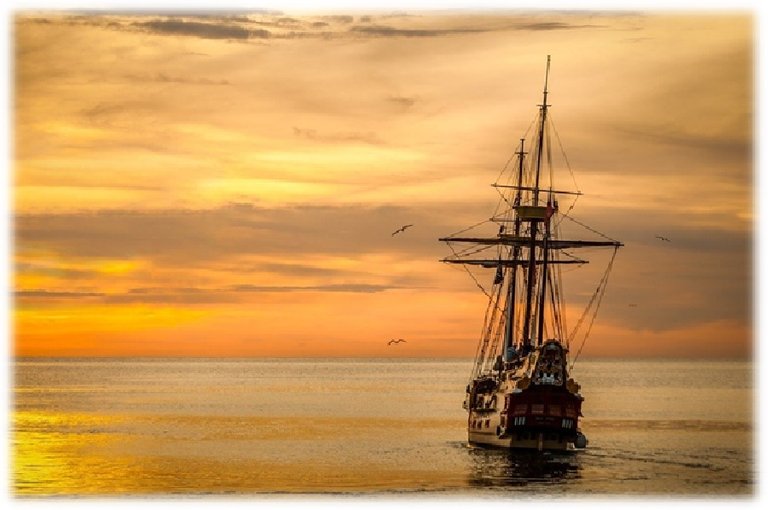 Fuente
A ship carries
There is a sun gilding clouds and birds,
souls, skins and ambitions.
There is a sea carrying love and promises,
in transparent bottles,
to hearts that thirst for closeness.
Armored with dreams, intangible treasures,
there is a boat looking for a river bank,
searching through the restless waters,
wishing to find mermaids and songs
which they will then leave in port.
There are sweaty men tracing stories,
while carrying the black nectar
that will take the ship to distant lands,
precious gold to build with ecstasy,
the coffee that every morning embraces.
Versión en español:


Un barco lleva


Hay un sol dorando nubes y aves,
almas, pieles y ambiciones.
Hay un mar llevando amores y promesas,
en botellas transparentes,
a corazones sedientos de cercanía.

Blindado de sueños, tesoros intangibles,
hay un barco buscando la rivera de un río,
escudriñando entre las aguas inquietas,
deseando encontrar sirenas y cantos
que luego dejarán en puerto.

Hay sudorosos hombres trazando historias,
mientras cargan el néctar negro
que llevará el barco a tierras lejanas,
preciado oro para construir con éxtasis,
el café que toda mañana abraza.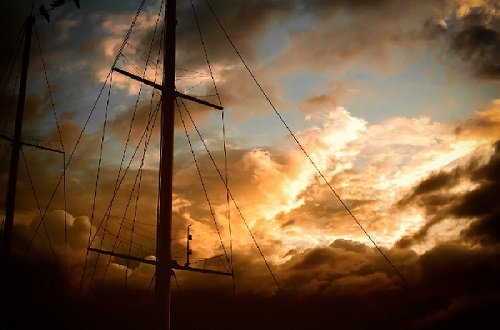 Fuente