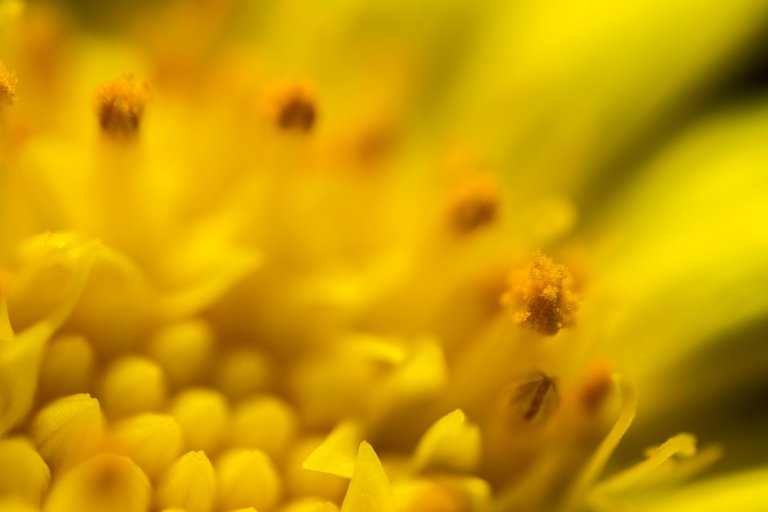 I took my macro lens out to my balcony a while ago, I just haven't gotten myself to publish any of the photos that I got. Until now.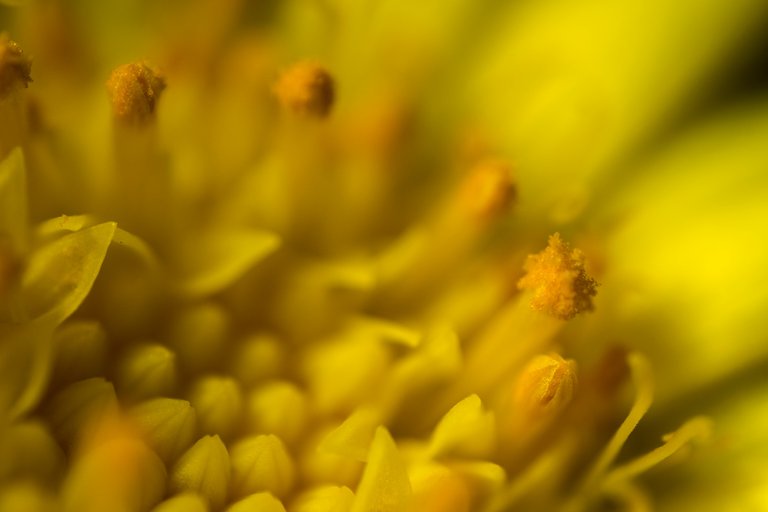 Light was an issue. Actually it's always an issue in my balcony because the three hours when there is direct sunlight available (strong light for macro photography), it's really hard to place myself so that I'm not in front of the sunlight in any way. Especially when taking macro photos, there's always the lens that casts an ugly shadow right on the object that I'm trying to photograph.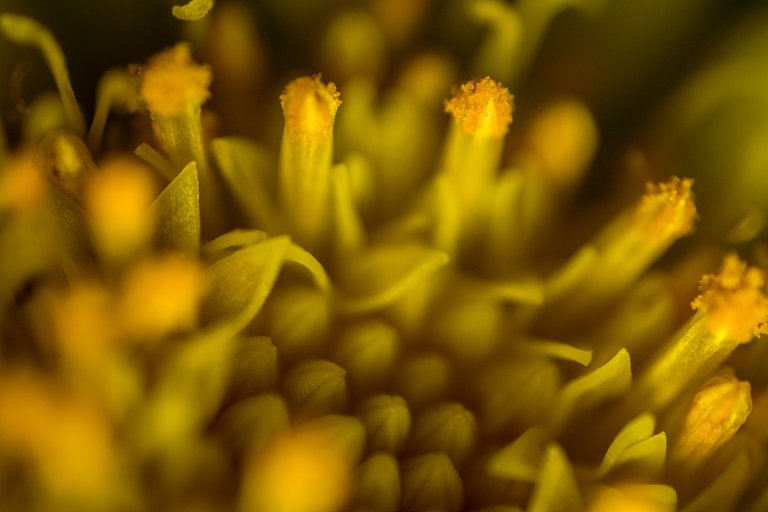 So I took my own light source with me and didn't care about the fact that the sun had already set. A flashlight that I held in my hand. In the photo above the light comes from low right and I have to say that I love the way it changes the gentle flower to a weird alien planet surface. Or something on the bottom of the deepest sea.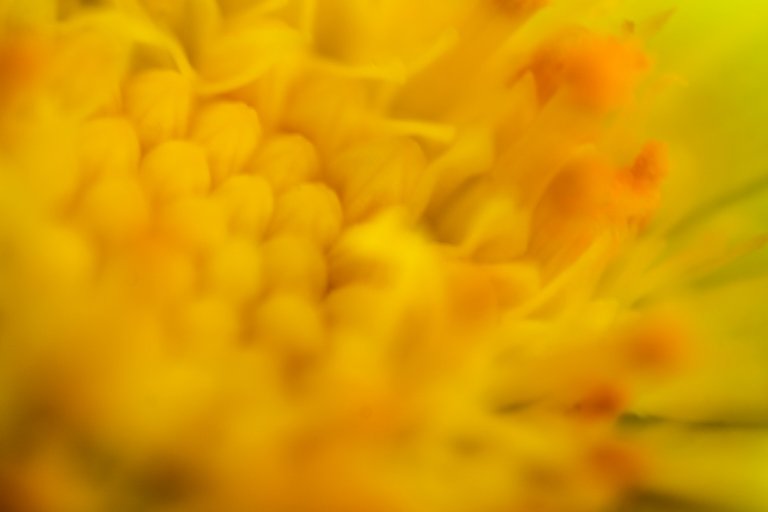 But what I also love are the accidental abstract images that the insufficient light, hand held camera and too long shutter time gives. Like a dream. A veil on top of the image. Soft and eerie.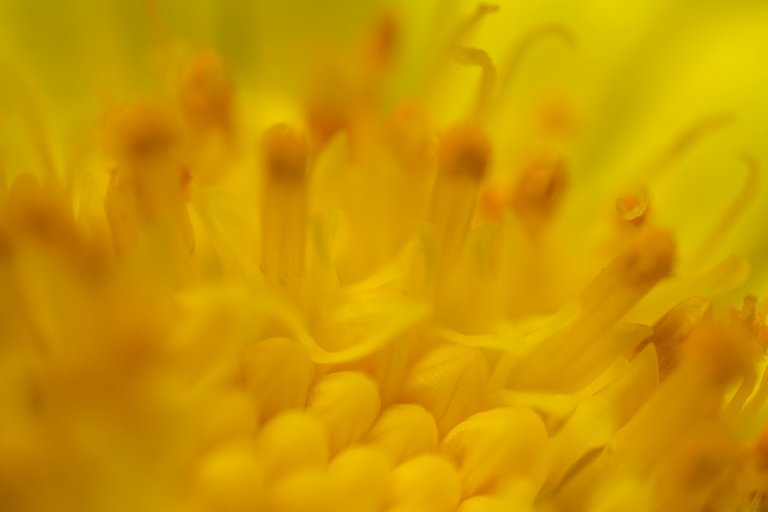 Here's something traditional. Petals and not so alien.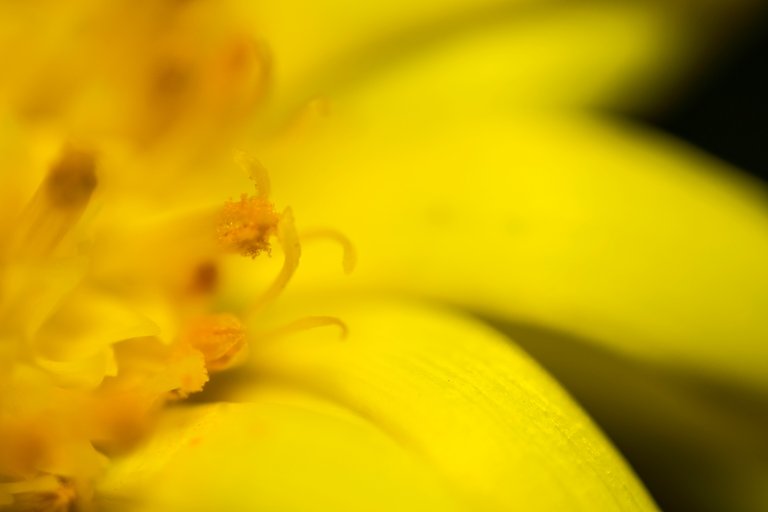 The second flower was a hard one. Everything is just so messy and all over the place.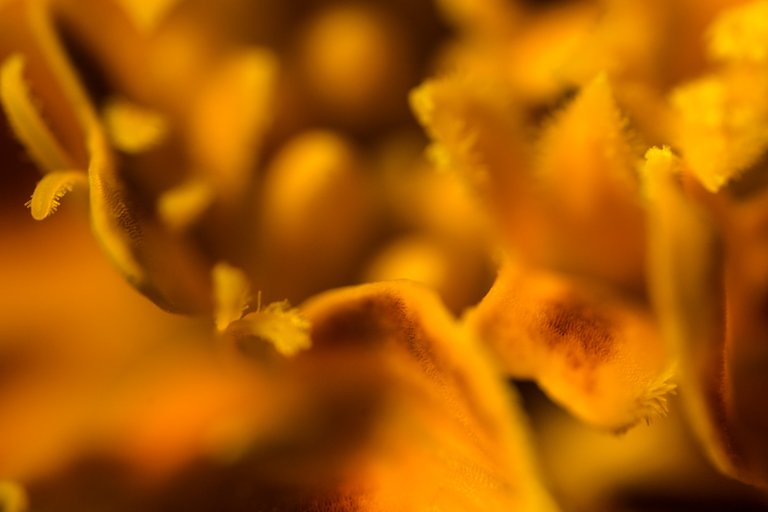 And the color? It's not that delicious. In my opinion. I could have changed it in photoshop, but I was aiming for the actual colors of the flower. Bearing in mind that my light source was a bluish flashlight that in some photos made really sharp and dark shadows.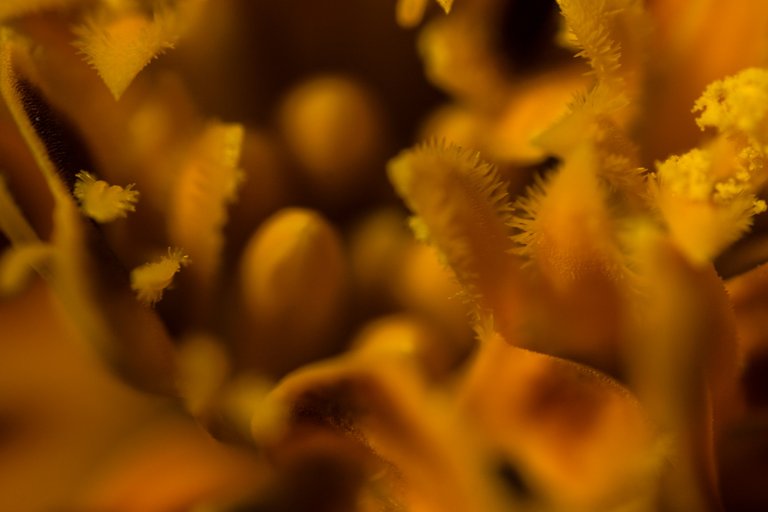 Still messy. But I sure did try to take a photo that has a focal point to ones eye. Again and again. But it's hard as my lens has it's limitations. The only way to focus with it is to go little bit forward or little bit back.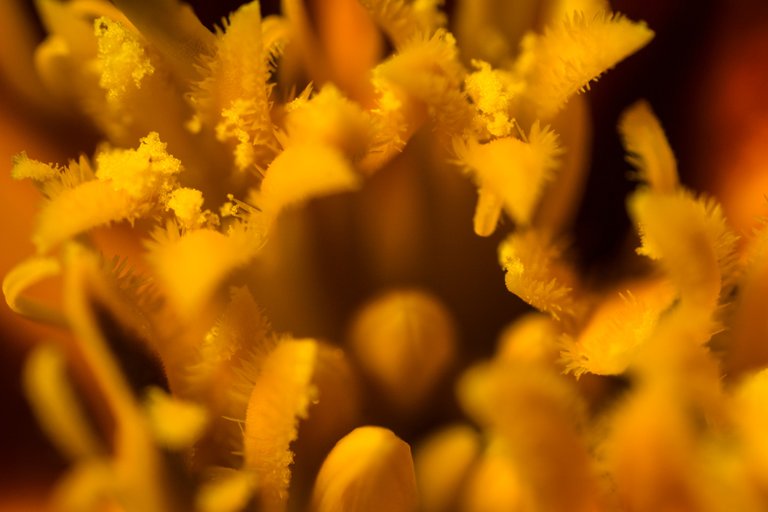 Can't zoom in or out.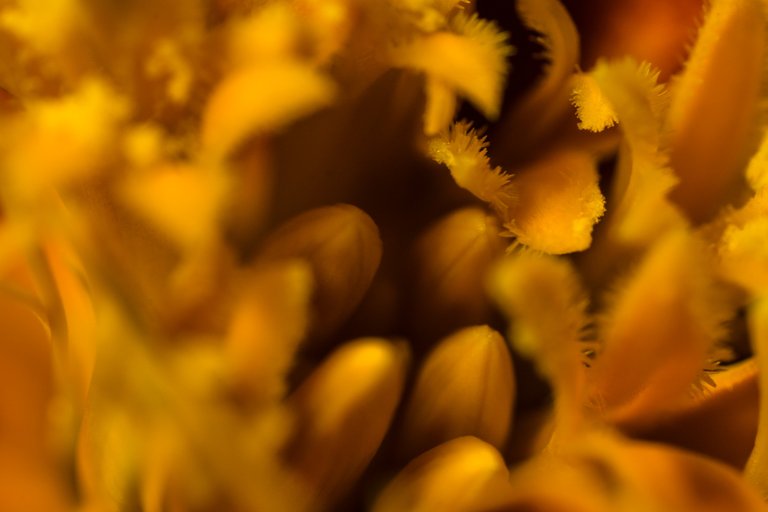 Messy.
But there is something that is very much a signature thing for this flower.
You can almost see it here...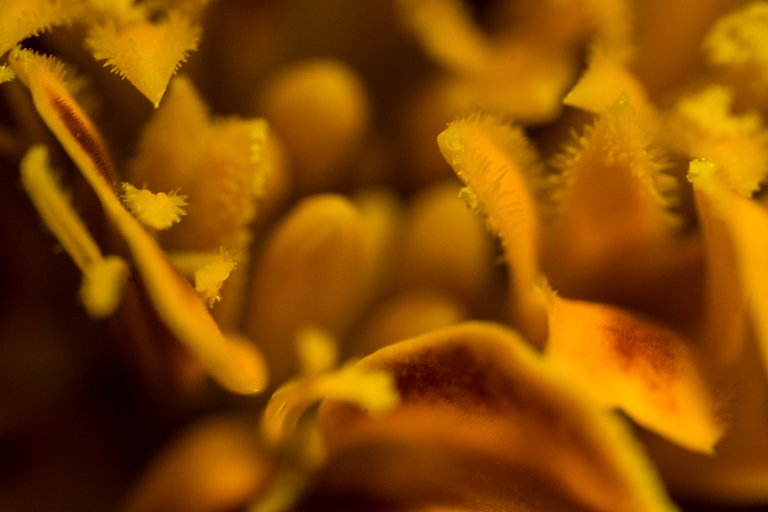 That line. That petal line.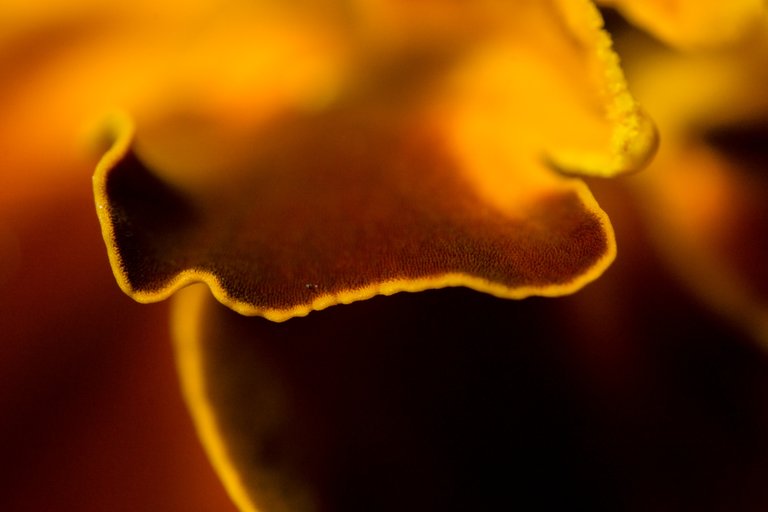 That surface.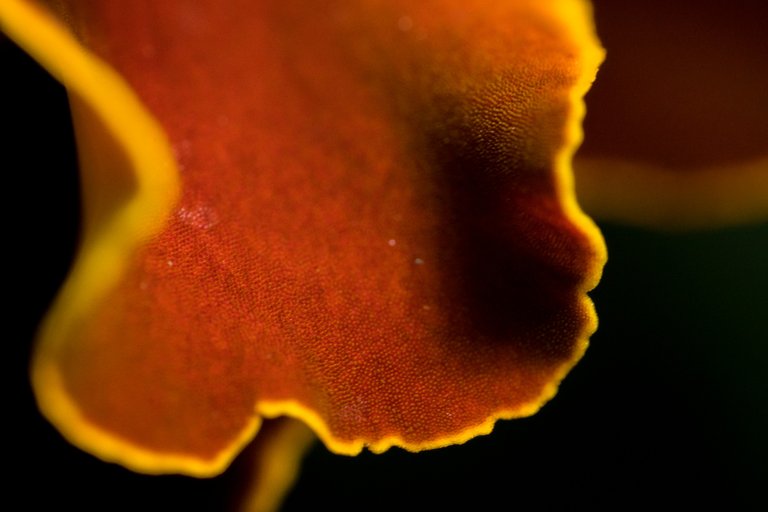 Dark orange with yellow border.
Green background.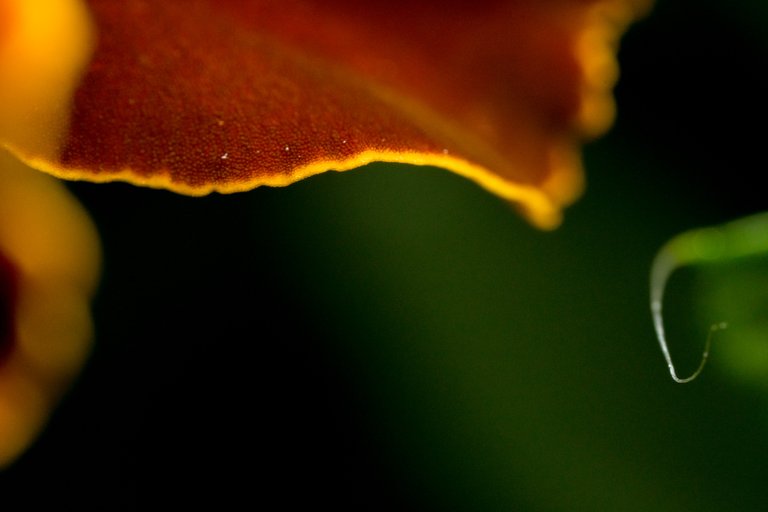 Here are the flowers that I photographed. #Calendula and #Tagetes. More precisely Calendula officinalis, the pot marigold and Tagetes patula, the French marigold. Would have not known precisely what these are if I hadn't saved the seed pouches.