Time to Plan ahead.... Invest on low Mana Summoners?
As the battle goes on, and challenges kept giving low mana teams....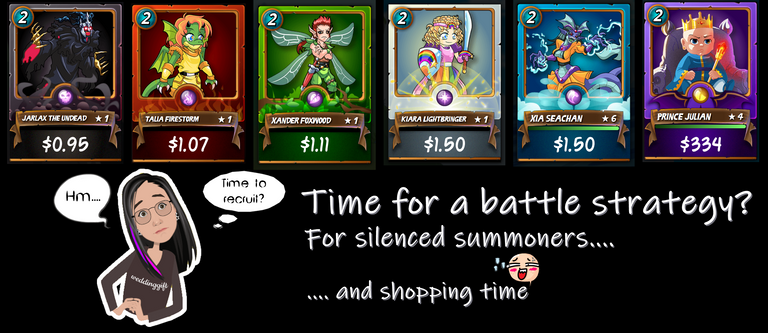 The last season and this season I have been encountering many many low mana total counts....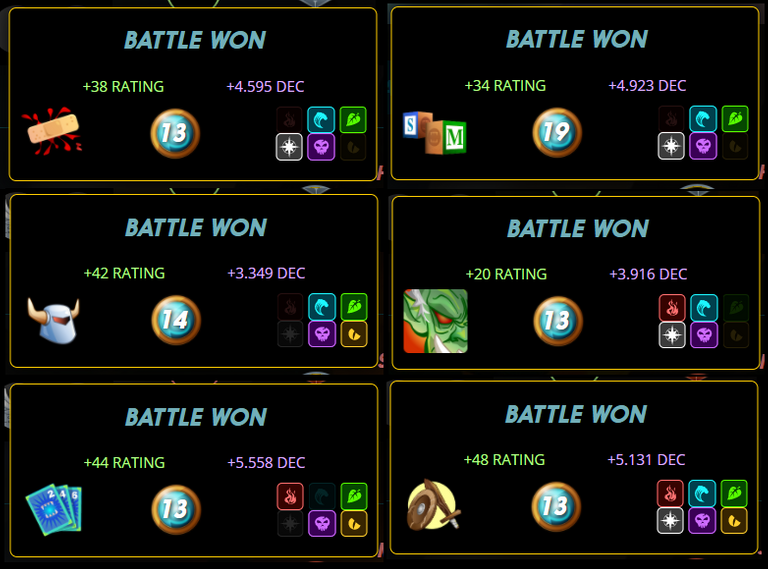 And just to name a few these have been really hard to get through... almost 60% of the time I am getting this sort of challenges...
The good part is that these 2 seasons I haven't received any "silent summoner" yet.
But this doesn't mean future battles will not have these coming in the future...
so maybe it is time for a future planning...
These guys are not reward cards so I am not banking on Beta booster packs for a chance.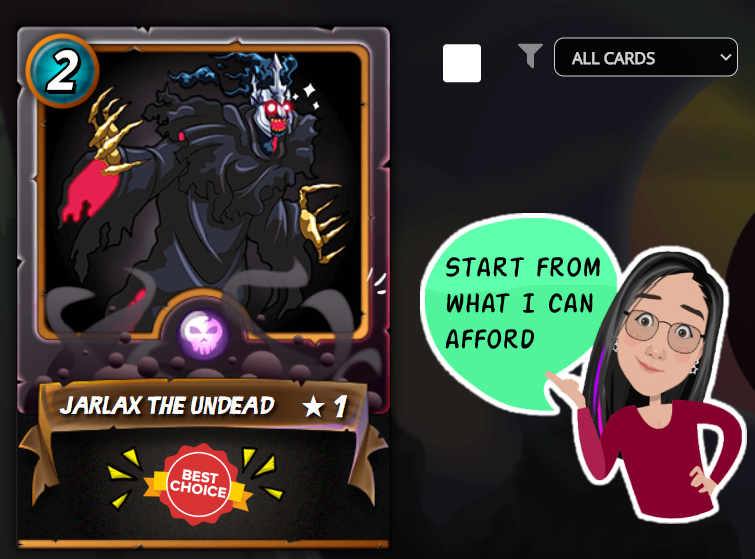 Well, I guess this guy is the cheapest to start with without emptying all my earned DEC.

At the time of my purchase I think DEC value went up a little?
Better strike (the deal) when the iron is still hot.
Until Then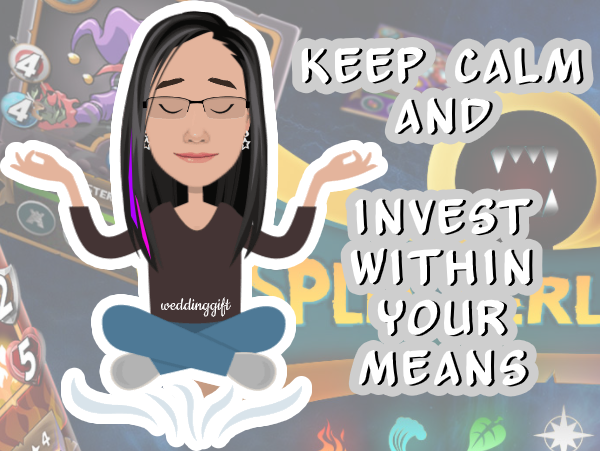 Stay safe, stay healthy, stay hygine
flatten the curve
Don't let COVID-19 roam for its next victim
---
---