These Mystery Potions Have done me really good from whenever they came out.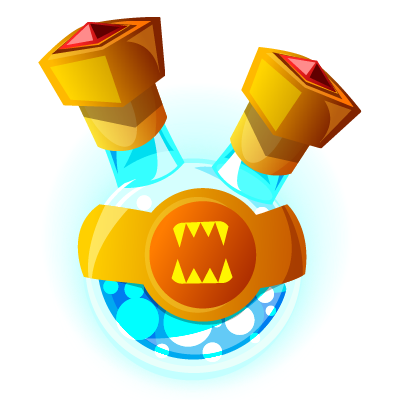 At first I didn't really like buying them since I felt like it was a waste of DEC, but I am really glad that I decided to buy some every now and then.
And as for my tradition. Everytime I pull something great trough these fantastic potions I make a post about it.


On the 26th of October 2019 I pulled my first Super Rare card from Mystery potions what was at the time the only one.
Archmage Arius Has served me ever since really well and got me some trough some really tough battles
Post about my Archmage Arius pull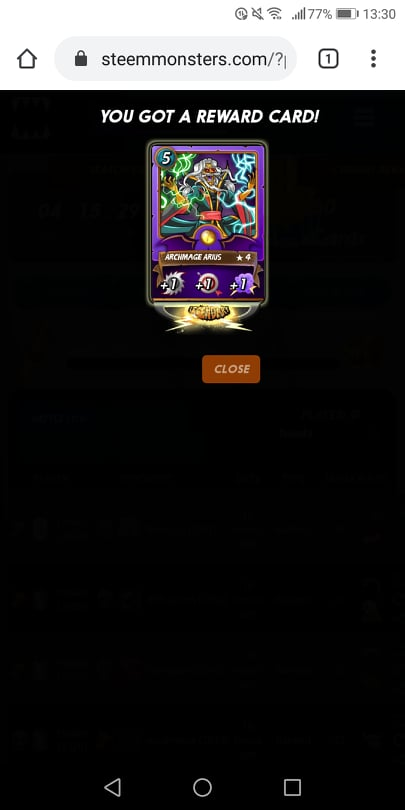 On the 7th February 2020 I pulled my 2nd Super Rare card from Mystery Potions which was the "Prince Julian"
As you can see from the picture I got it after it got nerfed.
At the time I felt like the card wasn't giving enough to my collection, so I decided to sell it.
About 2-3 months into using the card I sold it for $225
Post about Prince Julian pull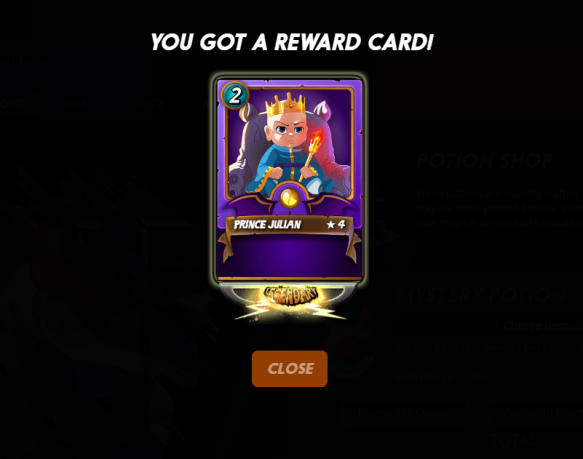 And now finally, the reason of this post!
Just today on the 5th of August 2020 I pulled my 3rd Super Rare card from Mystery potions which is the "Might Dricken" card and also the first Super Rare Monster card.
I found about this card that it has the same burn value as the other Super Rare cards despite having the untamed design on it.
I don't know yet if I will be keeping this card or not. Probably if I find a good deal I will sell it.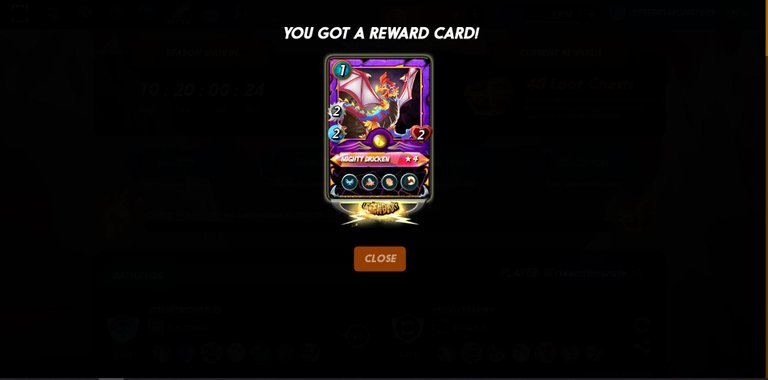 B...B...B...Bonus
As most of you know mystery potions can give you booster packs aswell.
So one day I got a booster pack, opened it and got pretty lucky.
I am blaming this luck on the Mystery potions since that's where the pack came from.
here the post about the Lucky Mystery Potion accident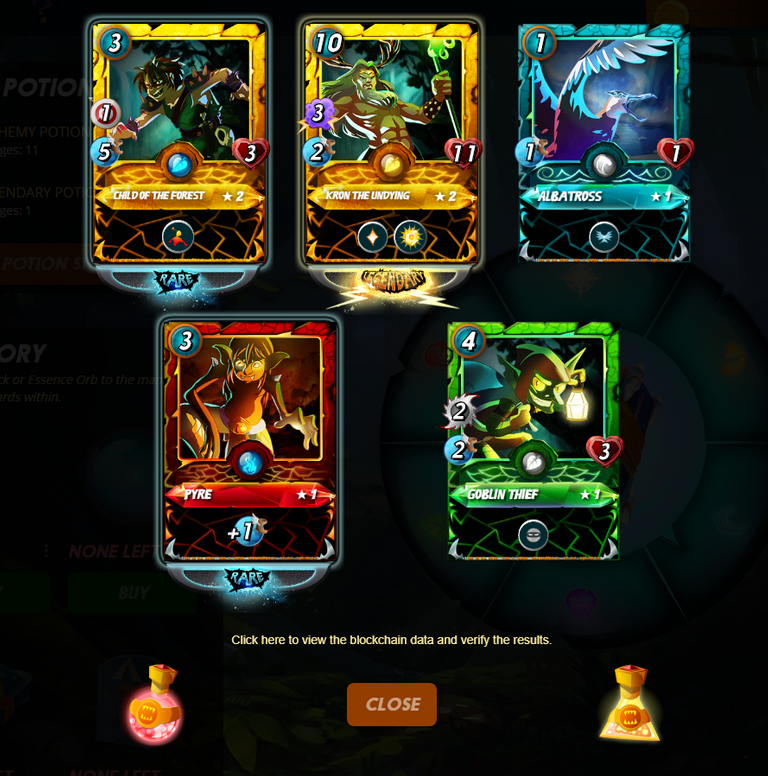 Thank you for reading!!!

Make sure to check out!
Splinterlands
Also if you want to support me check out Roobet You'll get free 0.5$
NB! Roobet is a gambling site, gamble responsibly!