Some time ago I got into a conversation with @revisesociology who plays Splinterlands, but prefers the financial aspects of it.
I mentioned the fact that I play on FOUR accounts and he seemed to think this was a bad use of my time. I felt it might be an idea to explain why I disagree with this hypothesis.

Source
I was given TWO Splinterlands StarterDeck vouchers at SteemFest 3 and another one at SteemFest 4. One of the SF3 vouchers I gave away but used the other two to create accounts for @slobberchops and @bingbabe.
I then invested another $20 to create TWO more accounts for @chops.support and @dismayedworld.
The reason for FOUR accounts is easy to explain. I like to have up to FOUR daily quest rewards and FOUR lots of End of Season rewards.
The other little thing is I pull in 4 TIMES the DEC.
What… you think I'm a greedy bastard? Four accounts mean I have to play four lots of matches, and I do this without the use of the dreaded BOTS.
...'these accounts codes are used and were given to me at SF3. Feel free to use them, I can guarantee they won't work'...
@revisesociology tells me he spends 20 minutes a day at the most to complete his Daily Quest and to reap the rewards.
It also takes me that amount of time to gain my 'up to FOUR lots of rewards'. You see some days I am ineligible to get the daily quests as my splinters are segregated via the FOUR accounts.
@slobberchops controls the Death and Water splinters.
@bingbage controls the Fire and Earth splinters.
@chops.support controls the Life and Dragon splinters.
All of these accounts have Level 6 Summoners and the monsters to back them up with. I don't want to level up any more than 6 as the cost is disproportionate to the power level.
So what of @dismayedworld? Well this is my 'Librarian account' and holds all the crap surplus stuff that the other accounts don't need.
...'@dismayedworld gets all the leftovers but still pulls in some loot chests and DEC'...
This includes tons of excess Betas, 25 of each surplus Reward card, lots of excess Untamed, any Gold cards that are OOP, and a bunch of Promo cards.
I don't get valid DQ's every day but with a chance to 'choose another' I generally get between 2-4 daily between the FOUR accounts.
For example, if @slobberchops gets offered Life and then Fire he passes and does not do one that day.
How can I do my DQ's in 20 minutes? I play ALL of them in FOUR separate browser tabs simultaneously.
You think that's hard?, It's not and Spinterlands does not require a lot of brain computation from me to win over 85% of my matches.
When I get above Diamond III, then it gets a little more competitive but for the most part the time allowed to choose my monsters is enough and it never counts down to zero.
...'primed for playing, FOUR tabs all logged into different Splinterlands accounts'...
So to give you an idea of what I get out of this, last season my accounts finished in this status.
...'that's an end of season stash of 220 Loot Chests'...
...'A Champion I finisher earns 150 Loot Chests'...
Even my librarian account managed to get into Diamond III with a mishmash of all kinds of crappy cards. It speaks volumes of the lower leagues of Splinterlands which is full of Level 1 players, or are they BOTS?
I'm just taking advantage of the current situation and have been doing what you are reading about for the best part of a year.
So if you play me and I surrender then you know why. If I am playing a Level 1 BOT team, I will still have a go at beating it with my Level 1 cards.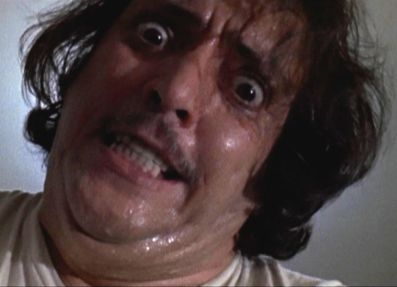 If you found this article so invigorating that you are now a positively googly-eyed, drooling lunatic with dripping saliva or even if you liked it just a bit, then please upvote, comment, resteem, engage me or all of these things.