She looked hither and thither. There were a lot of crossroads. It seemed to confuse her a lot. Talia was sure he had said that Pyre and his team were waiting to receive Yodin Zaku near the community hall. She was sure that the Lord would not lie to her. He had a soft corner for her and always made sure she got some gift each time he came over to help her out when taking on the forces of the waters.
She consulted her inner powers and set out to reach the huge furnace as she was directed by the voice. She soon came across the fires which were burning bright.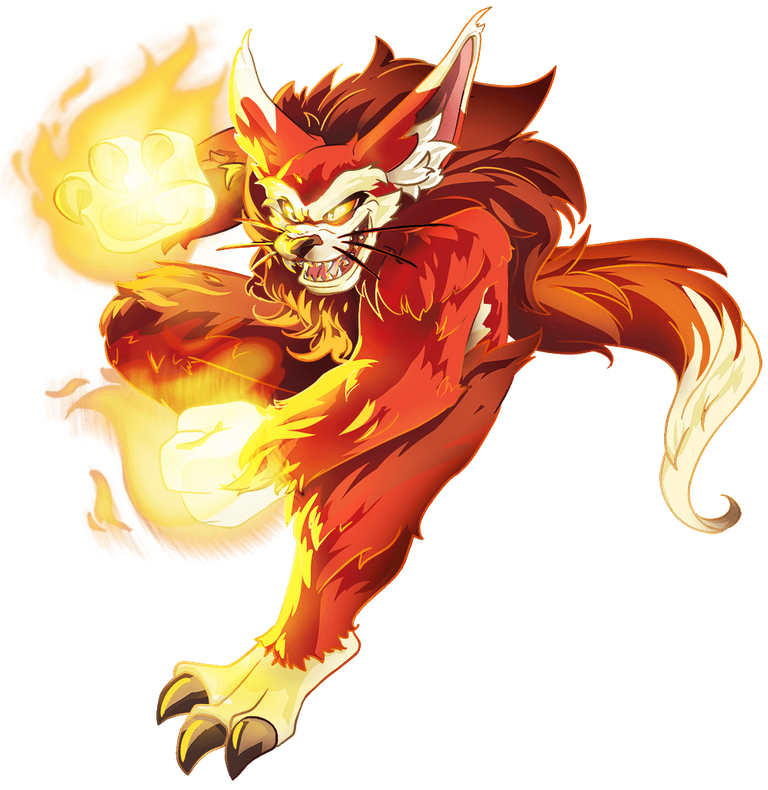 Yodin Zaku. The name induced fear and respect. She was unsure if he would even notice her among the others who had assembled there. The legendaries and the golds got the front seats while the commons were not even offered a seat. She stood a little ahead and watched as the chariot stopped and Zaku alighted from it. He had a fiery aura that could burn anyone who came near. He roared thrice and the crowds cheered. Even the death monsters shook in fear. They had not expected this kind of power and even the Mimosa was scared. The only ones who stood their place without fear were the legendary Prince and the wise Alric.
Yodin Zaku summoned his monsters one by one and made a spectacular sight as they posed for the photographs.
Contest
Based on the above storyline, try your best to draw Yodin Zaku and his team as if they are posing for a photograph after a win.
The last date for submitting entries will be before the payout of the post.
Rules:
Include this post link in your post
leave the link of your post in the comment section
drawing can be digital or on paper
it should be colored
please upvote and resteem
tag a friend and invite to participate
please write 100 words at least
all rules should be followed in order to qualify for the prize
Prize:
First prize - 20 Hive
Second prize - 10 Hive
Third prize - 5 Hive
image - Splinterlore