Splinterlands Amazing Battles #12 - When my frog is a prince! :)
Welcome, dear friends, lovers of
Splinterlands
, like me, the best crypto game!

Today I want to show you how my cute frog Horny Toad, one of the cheapest cards in the game, which costs only 2 cents and is almost always forgotten, can be the great hero of a battle, as you can see.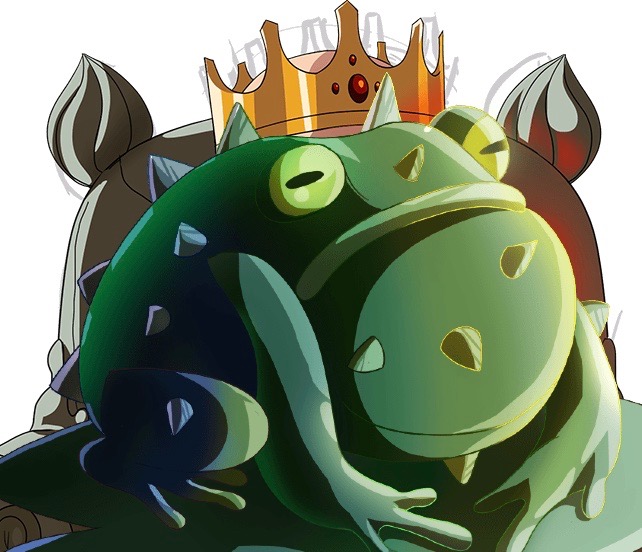 Some cards are often overlooked, but one of the most interesting aspects of this game is that they can all have their moment of glory if used at the right time and place...

Click on the image to watch the fight:
With the
Truthspeaker
healing and the
Armorsmith
repair, my
Shieldbearer
can survive for a long time, but without the help of the poisonous frog, only with the blows of my tank, I would not be able to eliminate the enemy
Lord Arianthus
who also has the help of repair.

My Horny Toad succumbed to the Thorns but first applied the necessary lethal dose to guarantee me the victory.
And yesterday by coincidence I managed to watch another battle where Horny Toad was again decisive, this time in an Only Untamed tournament, which I share in the sequence:
Click on the image to watch the fight:
In this second battle, he again sacrificed himself against the
Thorns
but before he did not fail to apply to the enemy the essential poison that caused the robust
Cornealus
to be consumed slowly.

Here, too, the presence of the Tortisian Fighter was essential, who with his repair can survive while watching the adversary's agony.
This post would look great for a SHARE YOUR BATTLE Weekly Challenge!
Well, I am not a princess, but I am a lucky girl and I feel like kissing this brave little frog and see, who knows if he will be transformed into a beautiful prince!


---
See this post on Twitter
Join the fun now: Sign up here.

---

Images: @splinterlands

---

---
---
---