My new project to help new players: Creating tournaments!

There are a lot of new players coming in, and many of them don't have $ to invest, they buy the spellbook for 10 dollars and then get frustrated when they receive only 0.01 DEC per victory, and a single chest in the Daily Quest, often containing only one potion.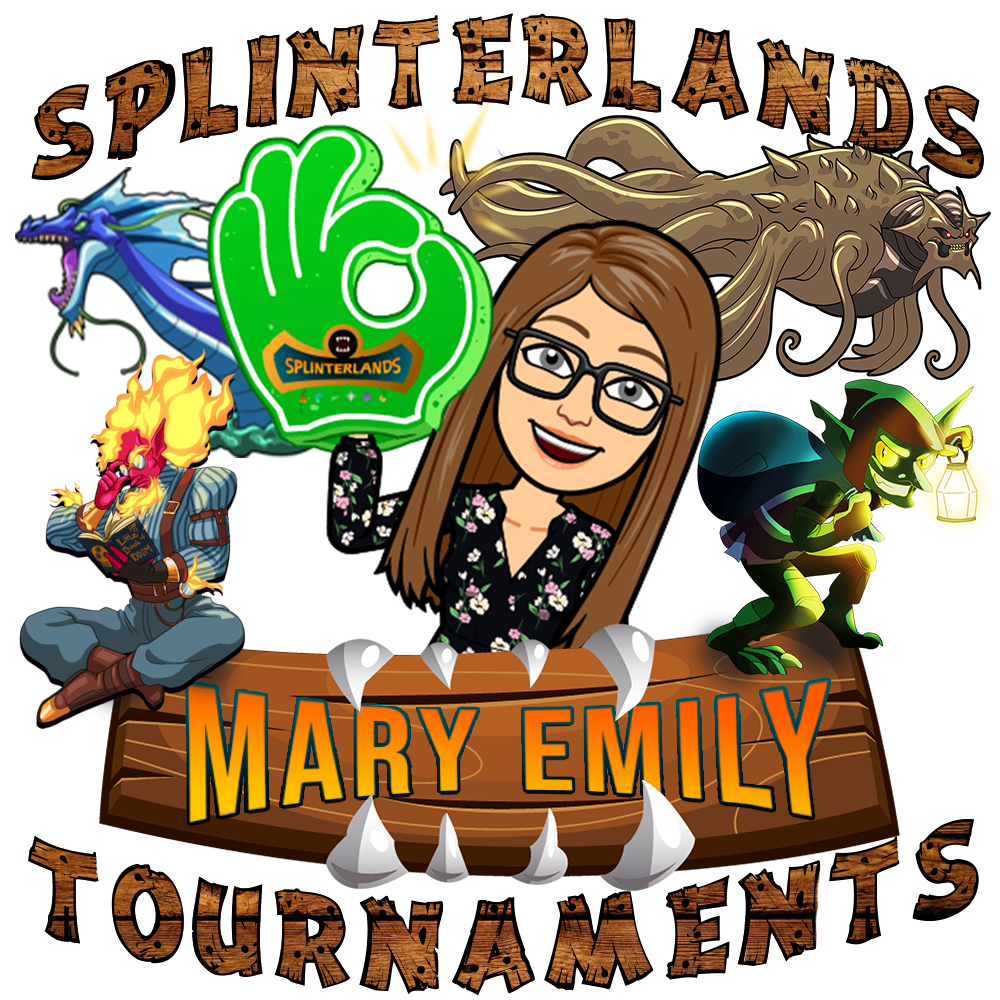 This situation leads many to give up because the prospect of growing in the game without investing too much is too slow.

Thinking of a solution, I had recommended that they play Novice tournaments UNTAMED KOBOLD MINING EXPEDITION to use the DEC prizes to buy more cards and thus gradually acquire more power and a wider collection.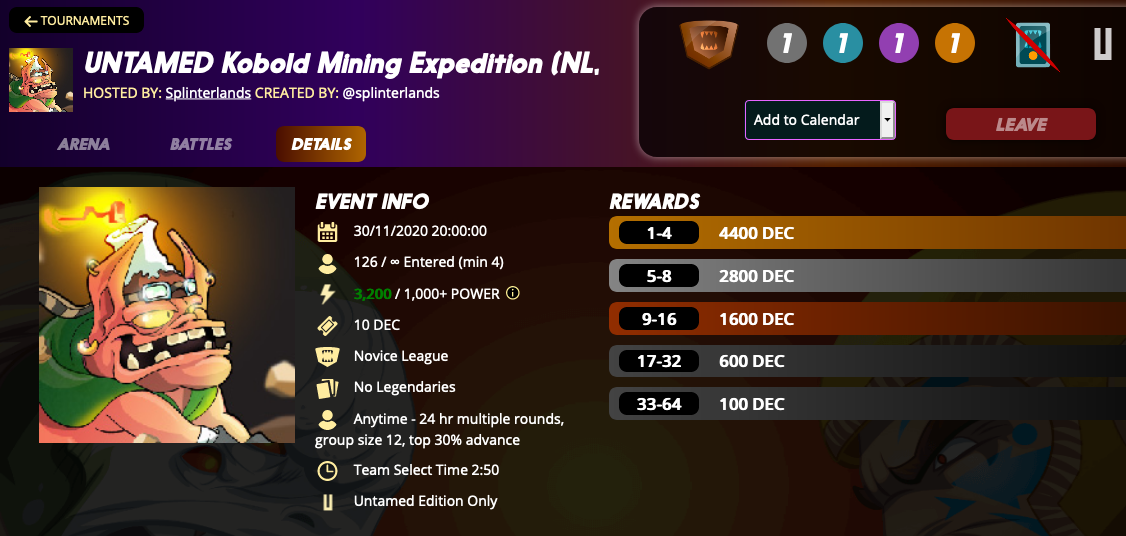 It turns out that the number of these tournaments is very small, and to make matters worse, the prizes have recently been reduced from 4400 DEC to the top 4, to just 1000 DEC, making the task even more difficult.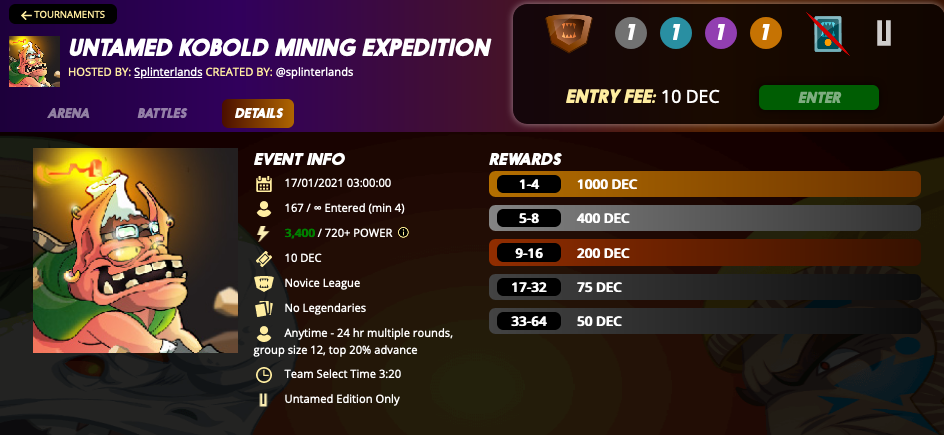 With that in mind, I decided to give a hand and start sponsoring some tournaments along these lines.

I am a tournament addicted player, and with my gold foil card account, I have won almost 3 million and 300 thousand DEC just in tournament prizes.
So, I can take a small part of this profit, and invest in this project, which I have sure can make many beginners happy.
This Saturday will be the first in this series of tournaments, in which I invested 13600 DEC out of my pocket to reward players. It's this one: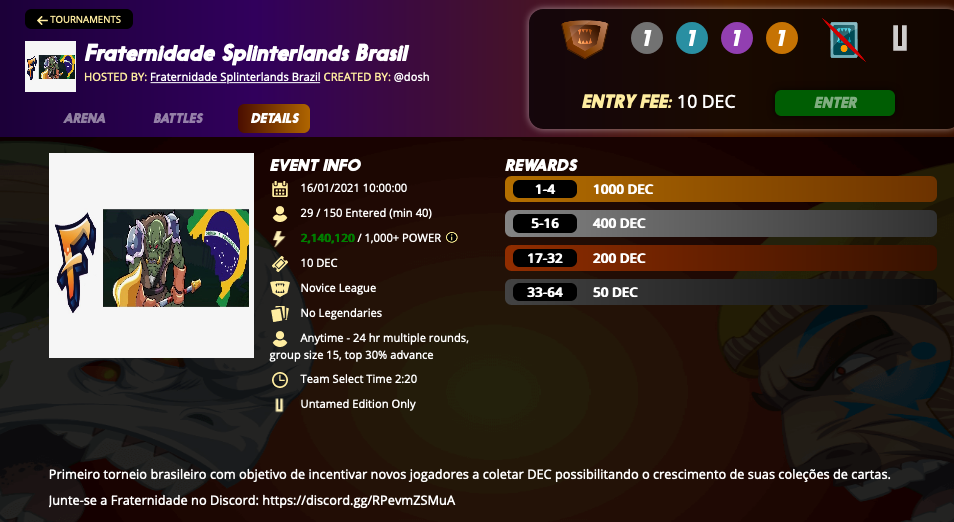 Besides this initiative, I presented my idea to many enthusiastic players on Discord channels, and to my surprise, a large number of them offered to help me, generously donating DEC, packs, SPT tokens, and delegations of numerous great cards.

I have already collected 50000 DEC for the next ones that will have very good prizes!
About these upcoming editions, the awards, the sponsors that I would like to thank with all my heart, and how you can help if you want, I will be speaking in my next post.
Now I would like to call on all new players to participate and stay tuned for these events that that will start weekly during the weekends.
I hope these events are a haven for beginning players to have a chance to be rewarded, and with this, they can grow sustainably by purchasing new cards for their collections!

---
See this post on Facebook
Join the fun now: Sign up here.

---

Images: @brunup and @splinterlands

---

---
---
---