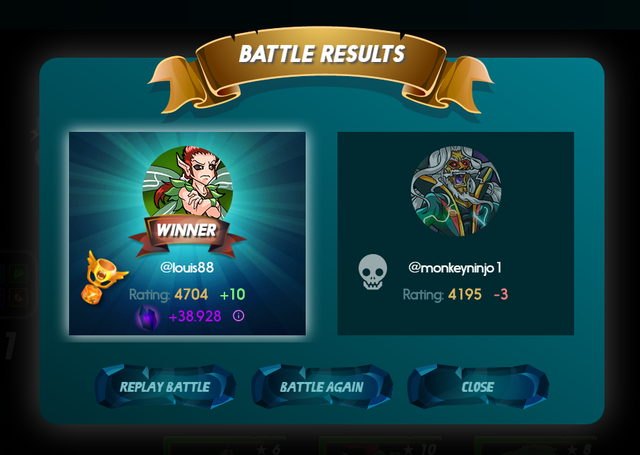 I actually did make it to the Champions I League just now... I almost didn't believe that this season there would be something more to the top league for me. The rating points of 4700 seemed to be unreachable in the beginning, because the API nodes were not reachable from time to time and I left the match involuntarily.
But now it's getting better and better again and then we'll see if I can still secure a place in the Top50.
See you on the battlefield of Splinterlands!
Greetings
~louis 🤘