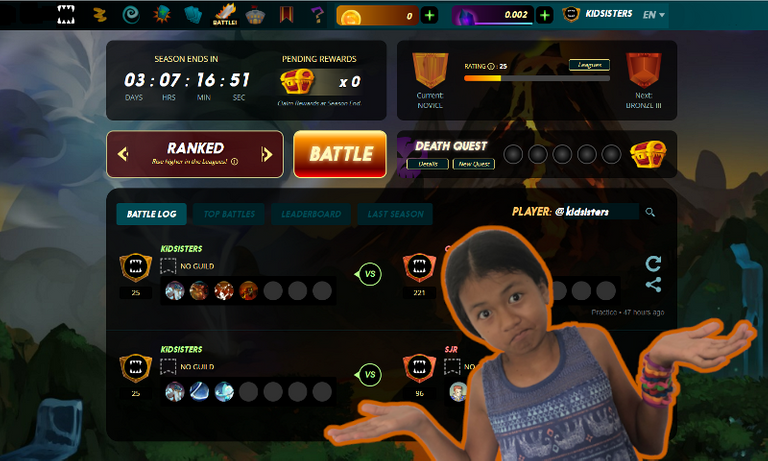 I recently purchased the Summoner's Spellbook on Splinterlands to check out the game and see if my daughter could get it.
---
Splinterlands, Will The @KidSisters Like It?
---
You Never Know If You Don't Try
     At the advice of @faustofraser, I decided to take a tour of Splinterlands.com to see if it was something I thought the Srey-Yuu (our oldest daughter) could get into, understand, and maybe even earn a little crypto too.
Summoner's Spellbook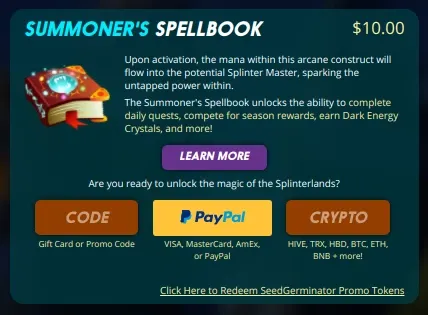 From previous research, I knew I'd have to spend some money to be able to play the game. It seemed the Summoner's Spellbook was a $10.00 hurdle, but that wasn't too intimidating considering the cards are tradable, and I can understand the need to "have skin in the game" to prevent potential abuse of the rewards, monetization, etc.
Playing Without Research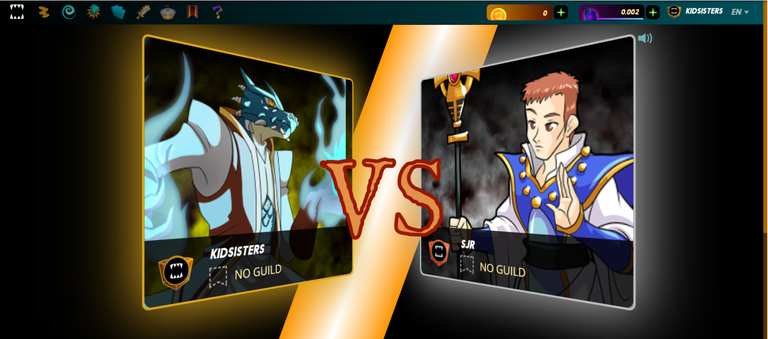 click picture to watcch battle
     My main goal was to try and play this game without reading the instructions, just seeing if I could figure it out on the fly. Srey-Yuu is a non-native English-speaker, so a lot of the rules, lore, and game vocabulary will be much too difficult for her to learn in a short amount of time. I clicked on "Battle" as it looked like the most appealing button, and I was right into the action.
     It seemed similar to "Magic the Gathering", something I played as a kid many, many years ago, so I assumed their would be a lot of gameplay strategy. Fortunately, for my daughter the battles are automated, so all the gamer has to do is organize a "battle crew" or whatever the correct term is. These automated battles will certainly make teaching this game a little easier.
A Khmer Princess For My Khmer Daughter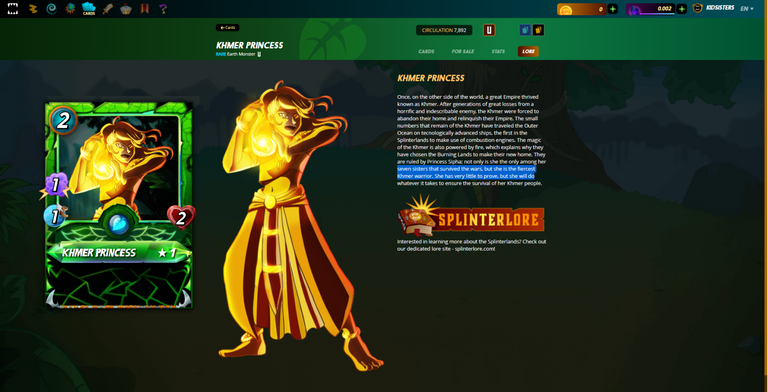 With the purchase I received a bunch of random cards. I browsed through them quickly and a found a particular card that caught my eye, the "Khmer Princess." I found this to be so bizarre, as the only Khmers on Hive are my family and a friend we onboarded that has since gone inactive.
     To see a Hive Blockchain game with a Khmer character was quite satisfying, and I'm sure it will be of interest to the @KidSisters. After all, they are likely the first Khmer owners of the Splinterlands Khmer Princess card. Seeing this card alone has made want to at least give this game a change with our daughter.
A Learning Experience
     Ultimately, if it's engaging she may enjoy a little bit of Splinterlands gaming, of course provided homework and all other responsibilities are fulfilled first. There is a lot of reading to do to understand the lore, card attributes, rules, etc.
     I am sure with my ESL teaching background that I can make it interesting and fun for her to learn all the vocabulary words associated with the game. This weekend I may give her a chance to explore the Splinterlands-overse and see what she thinks of it.
     I can she's gotten a bit bored with Hive posting, and a little change is always good. Perhaps a little blockchain gaming is just what she needs to change her perspective about Hive. It's not just for old farts like me.

🙏 THANKS FOR READING 🙏
If you enjoyed this post, please upvote and reblog.