Should you buy/sell vouchers? [EN/PT]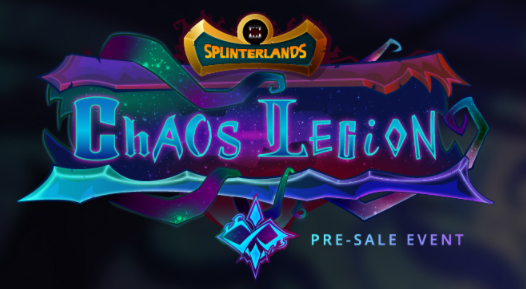 Are you getting tons of vouchers? Why would you bother selling it, then! You get so many benefits from getting them for free. Aren't you buying packs anyway? Might as well bulk buy during the presale. You don't want to miss out on the promo airdrop card, do you? Back in untamed, it was the Chain Golem. A very special card which added relentless strategy to every tournament player in the shape of a neutral, stunning tank with shield and void. It's pathetically strong. Will you think any less of Chaos Legion's promo card? I suggest you take it seriously. If you're getting your own vouchers, you should spend them!
However, if you're not getting many vouchers, selling is a good option for you. I'm getting like 0.44 vouchers daily. It's such a low amount. Because you're not really going for the airdrops, might as well cash out on these vouchers while their price is still high. You can even stock up on HBD then buy them again once prices drop low enough. Selling my first 0.44 voucher for $9 was ridiculously good. I mean, if we can't afford the millionaire attitude, then might as well skip it entirely.
When you don't have any SPS staked whatsoever, either skipping the presale completely or waiting until voucher prices sink (which isn't guaranteed) are your best bets. Doesn't matter why you're late to the party. If you're not in top notch shape, let the jockeys run the marathon.
Do you want to buy packs immediately anyway because screw it, there's nothing else in the world you want right now? Eh, go for it. But at least buy in bulk so you actually benefit from all the ongoing discounted purchases.
---
Google translate para PORTUGUÊS (escrevo direto em inglês)
Você está recebendo toneladas de vouchers? Por que você se importaria em vendê-lo, então! Você obtém tantos benefícios ao obtê-los gratuitamente. Você não está comprando pacotes de qualquer maneira? Pode muito bem comprar a granel durante a pré-venda. Você não quer perder o card promocional de lançamento aéreo, quer? De volta ao selvagem, era o Chain Golem. Uma carta muito especial que adicionou estratégia implacável para cada jogador de torneio na forma de um tanque neutro e impressionante com escudo e vazio. É pateticamente forte. Você vai pensar menos do card promocional do Chaos Legion? Eu sugiro que você leve isso a sério. Se você está recebendo seus próprios vouchers, deve gastá-los!
No entanto, se você não está recebendo muitos vouchers, vender é uma boa opção para você. Estou recebendo cerca de 0,44 vouchers por dia. É uma quantia tão baixa. Porque você não está realmente indo para o airdrops, pode muito bem sacar esses vouchers enquanto seu preço ainda é alto. Você pode até estocar HBD e comprá-los novamente quando os preços caírem o suficiente. Vender meu primeiro voucher de 0,44 por US $ 9 foi ridiculamente bom. Quer dizer, se não podemos nos permitir a atitude milionária, então podemos ignorar isso completamente.
Quando você não tem nenhum SPS apostado, pular a pré-venda completamente ou esperar até que os preços dos vouchers afundem (o que não é garantido) são suas melhores apostas. Não importa por que você está atrasado para a festa. Se você não estiver em ótima forma, deixe os jóqueis correrem a maratona.
Você quer comprar pacotes imediatamente porque dane-se, não há nada mais no mundo que você queira agora? Eh, vá em frente. Mas pelo menos compre a granel para que você realmente se beneficie de todas as compras com desconto em andamento.
---
---