Bronze III level rewards for the last season. Five boxes only because I play one match per season.
This time I got extremely lucky. Look at this.
Gold foil Nightmare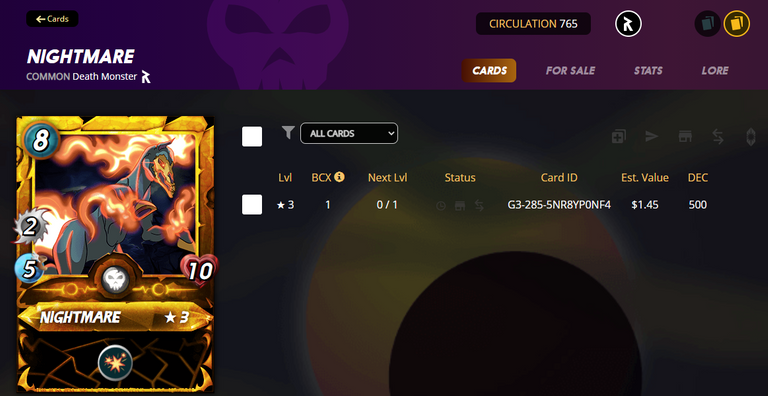 $1.45 or 500 $DEC.
Hmm, 500 $DEC is worth 0.742 $HIVE which is far less. Where's the math behind this equation?
---
All five cards.

I have an idea what to do with these cards. No, it's not what you think ...
---
Better and better