Splinterlands Progress Report - Epic Upgrades
Hey folks 😁 Graham here.
So i recently bought another 2 Chanseus the Great cards at $10 each !! I never thought I would find myself spending so much cash on a game like this but I am fed up losing so many battles and I really need to improve my pack if I am going to continue playing 😉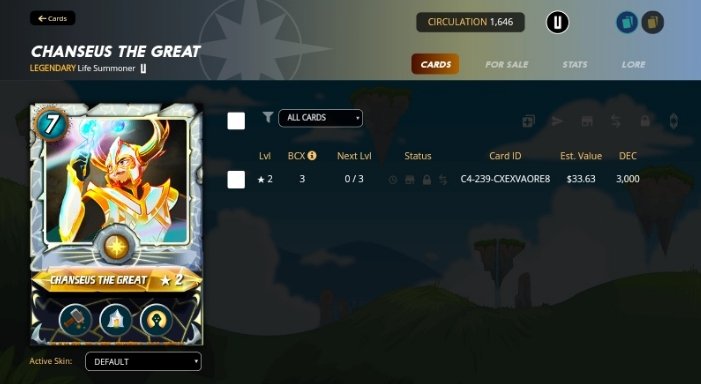 I also levelled up all my other summoners 😉
I've just sold my Diamond Dragon card for 23000 DEC. That's about $20 😀 I loved this card but never actually got to use it so it had to go and it only cost me half this so i have made a nice profit. I used some of the cash to upgrade some of my other cards .
I currently only have 5 Epic cards all of which i have just upgraded.
I began by upgrading Pyromaniac from level 3 to level 4 with 10 cards for $3.60. This granted +1 additional Speed point.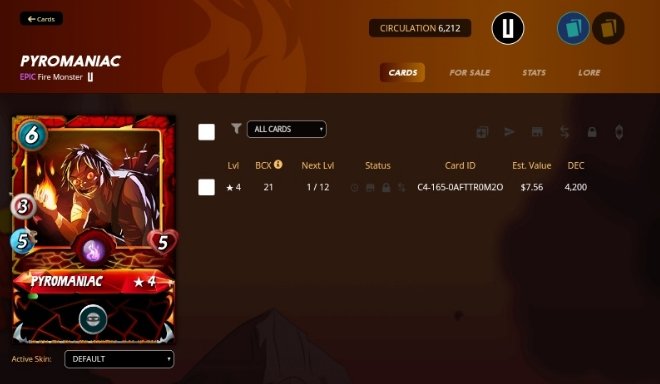 Sporcerer was also upgraded to level 2 gaining +1 health point and this required buying 3 cards for $1.10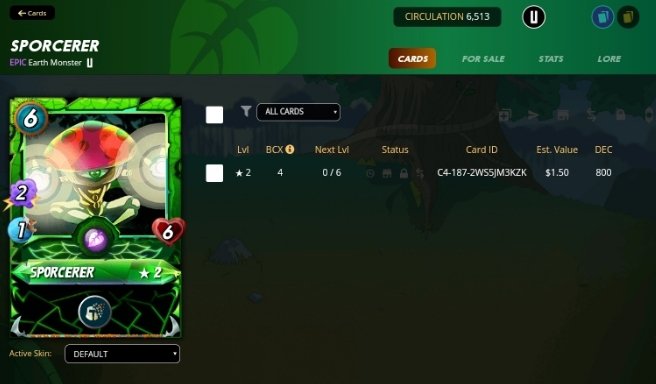 Light Elemental has arisen to level 2 and had gained +1 health point. This cost $1.80 for 3 cards.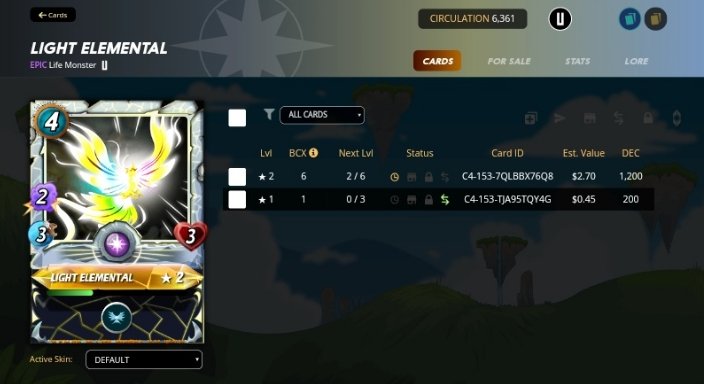 Spirit Shaman was also upgraded to level 2 granting +1 speed point. I purchased 3 cards for $1.50.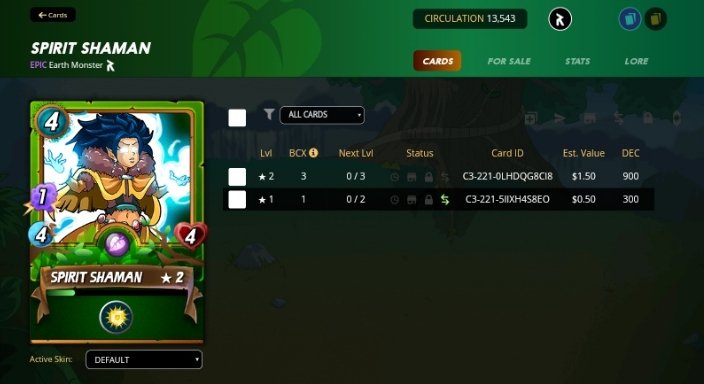 Lastly Evangelist was upgraded from level 1 to level 3 giving +1 Ranged attack hit point and +1 additional health point.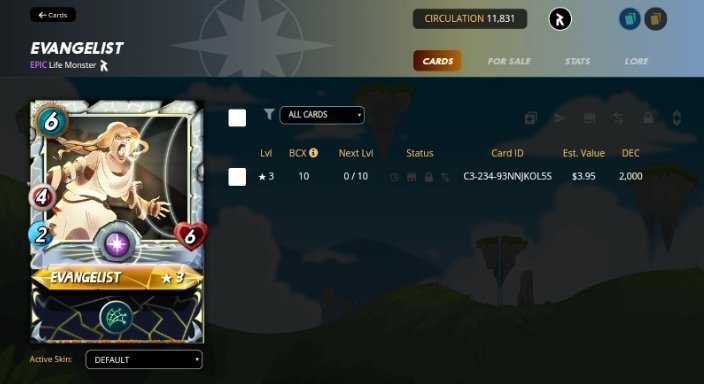 I then upgraded one of my Rare cards the Mushroom Seer from level 1 to level 3 which gave +1 extra health point and +1 extra speed point.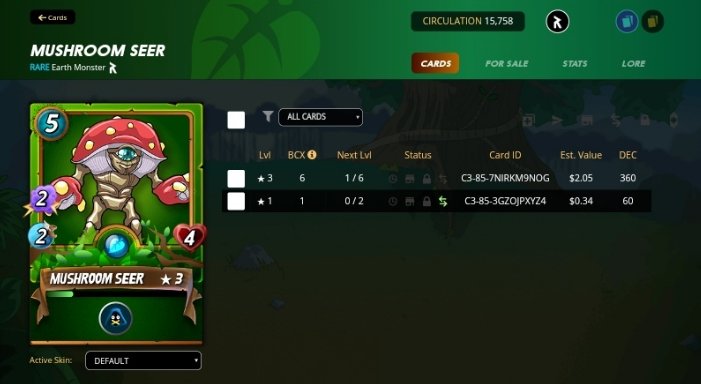 This should all go a long way to helping me kick some arse on the battlefield!!
My account is currently valued at $125 which is amazing. I'm sure I haven't spent anywhere near that much. I really should try and work out roughly how much I have actually spent so far.
Peace, G.
#archon #ctp #LIST #aeneas #sand #spaco #stem #leo #creativecoin #brofund
---
---