It was a Tuesday 21st of April when I decided to open several orbs that I had gathered, I didn't want to open them until I had the amount of potions needed for a maximum chance of getting legendary and/or golden cards.
While waiting patiently for the poker freeroll to start I decided to try my luck, it was a total of 6 orbs and 30 potions from each class, I know, it is a very modest amount, but it was the necessary one to get this...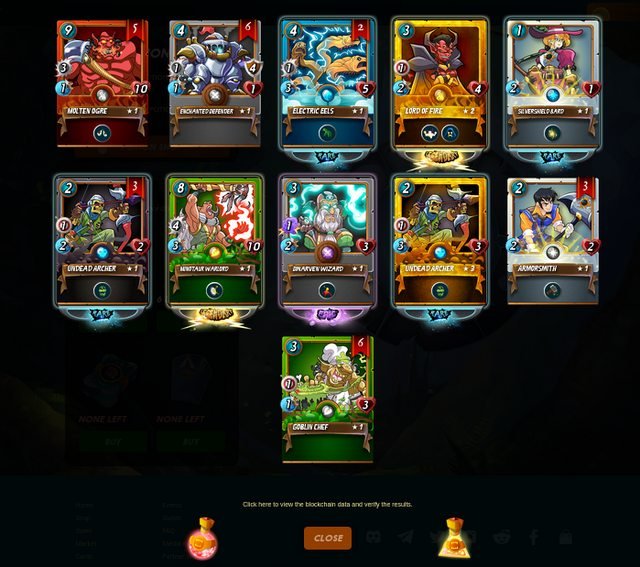 This is the first legendary gold card I get in the game and I am very happy to that be one of the promo class, we all know that these cards are very valuable and very playable, I am so in love with the card that I thought to use it, although selling it would serve me a lot to strengthen my collection, anyway, I will play with it a little for a few days to arouse envy in my opponents.
The GF Lord of Fire was not the only legendary card to come, I also got a Minotaur Warlord, a very powerful card too. And a golden Undead Archer, in short, my orbs threw the house out of the window.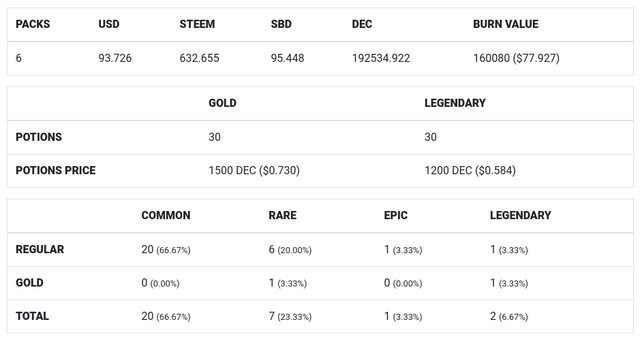 According to Monstermarket.io my orbs returned a value of $93,726 a very generous reward for enjoying this great game
Play Splinterlands
If you live in a cave far away from civilization and you haven't heard about Splinterlands, I indicate you that it is the best collectible card game based on Blockcahin in which you are the real owner of the cards you collect and these have a value in crypts, I invite you to be part of this experience in
Splinterlands
---
Thanks for reading my post and don't hesitate to leave your comment. See you in the game.



The images used in this post belong to or are inspired by Splinterlands. a TCG game integrated to the STEEM Blockchain.