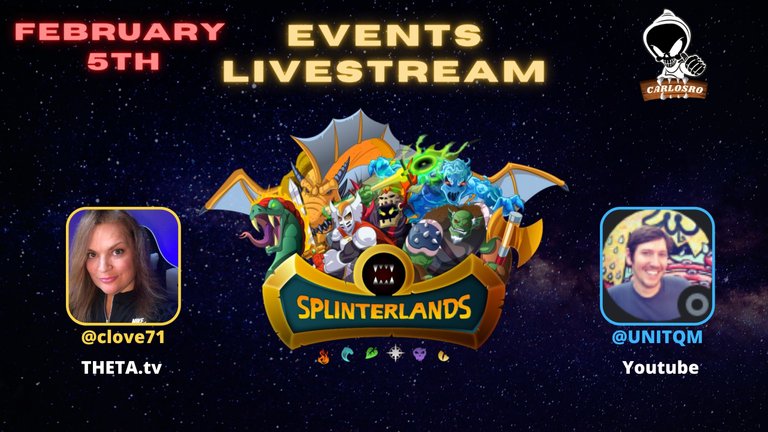 Hello everyone, everything good?
Yesterday was a day of a lot of interaction in the Splinterlands community.
I did my daily quest as usual. It is being difficult because my rented cards ended their time of use, and also some delegated cards that I won ended their deadlines, dropping my options of monsters and summoners for battles.
But I am always active and looking to raise the maximum to invest in my set of monsters. The posts on peakd / hive help me a lot to get HBD and Tokens to revert to DEC and make this investment possible. So I ask that if you can vote / comment / reblog, I would be very happy.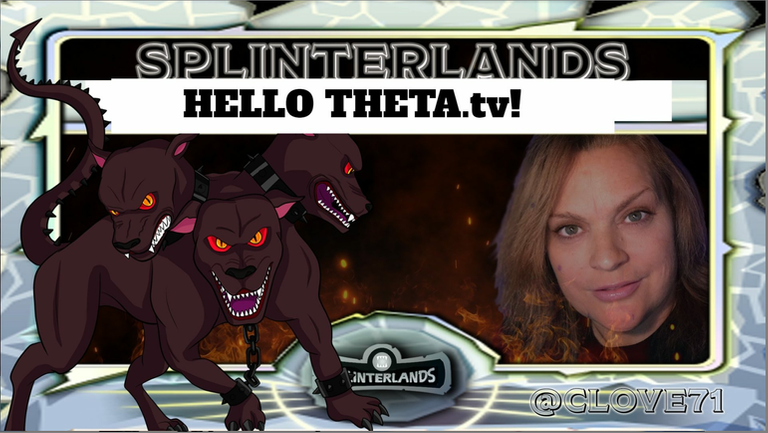 So, yesterday finishing my quest, I joined a @clove71 Live on THETA.tv. She is surprising and generous in all of her livestream. Providing prize roulette to its viewers. I loved to see her opening many packs, and battling. She has many cards and is very experienced. I can absorb many of the tactics she uses. And I will take it as an experience for me. Honestly I do not understand 100% of the English language, but I can describe a good part (if you @clove71 see this post of mine I apologize heartily if do not understand when you talk to me) hehehehe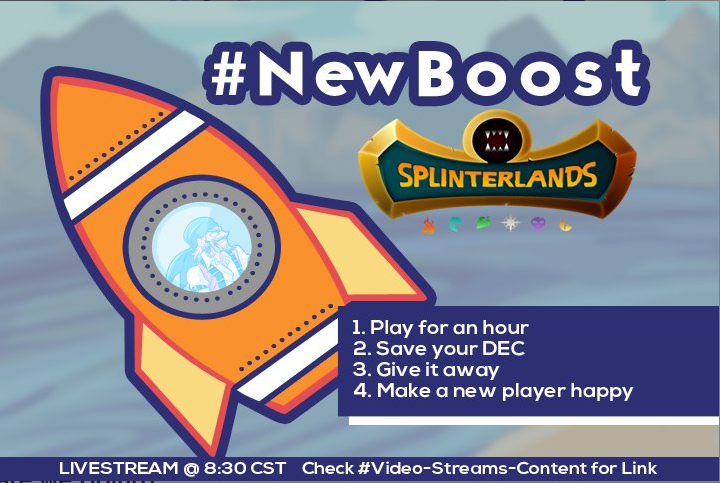 After that, there was an event created by @unitqm. The #NewtBoost see the Official post. Yes, an event that influences experienced players to help new players, like me. To encourage, because in the beginning everyone knows how difficult it is. UNITQM did a livestream on youtube on your channel. He speak the event that was taking place at that time, many players donated to the prizes. We spent the hour watching the battle in your daily Quest. He made the main prize roulette. (I didn't win this one) hehehe. But, for all new participating players they won 873 DEC. Uhulll.
I am very happy the entire Splinterlands community to give new players the opportunity with prizes and rewards to see content and also actively participate, along with big names in the game.
I've been struggling in the lower leagues (complicated to go through the various BOTs), but adding cards to my collection in a little while they won't be able to win. But for now I'm an easy prey for them heheheehe
Thanks to everyone who has read my publication so far. And I ask you to vote to help me.
Let's go on this adventure together?
Enter the Game Here: Site Oficial do Splinterlands
Twiter
Instagram
Facebook