Hello guys!
Today I complete 1 month that I met and entered the @Splinterlands world.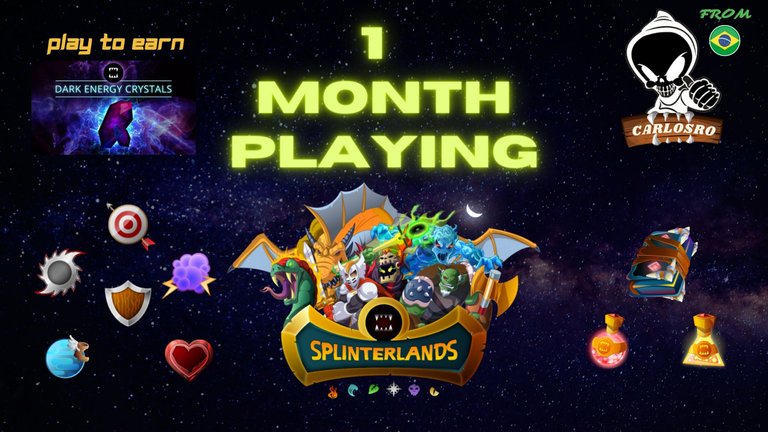 All very new, but with a lot of interest in getting into a serious game that included cryptocurrencies and blockchain technology, with fun duels and tournaments, it won me over.
Taking away many doubts in our Brazilian community in the discord Fraternidade, with the tips from @felipejoys and the help / tips / assistance since the beginning of @marianaemilia, everything became less difficult. I immediately went to buy my Spellbook to start playing real to win.
Day by day, taking the tricks and getting a very good evolutionary performance, I achieved many victories and also wonderful rewards. I participated in an interactive live tournament made by @clove71, that I won incredible prizes in your live. I recently took part in another Tournament managed by #marianaemilia that was also super rewarding for new players.
I joined to do game content here at Peakd.com/Hive.blog too!
I see that the Splinterlands community is in full expansion with many new features to come.
And with a current vision encouraging players with many tournaments, Discord / Telegram / Blog-Hive & Peakd Community to answer questions and give tips, in addition to gaining in their posted content.
I am very happy until then.
It will surely be 1 of many months in that game.
I thank you all for your attention and reading my content.
If you liked it, feel free to like, comment.
I will be back soon, to share my experiences. See you!
Let's go on this adventure together.
Enter the Game Here: >>> Splinterlands <<<
Twiter
Instagram
Facebook