HOW TO NEGOTIATE AND TRANSFER YOUR SPLINTERLANDS NFTS ON THE WAX PLATFORM


Access the link to register and start this adventure: https://splinterlands.com?ref=brunyson
Hello guys, I believe that everyone already knows the news of the game Splinterlands, yesterday was the inauguration of the partnership between them and the WAX platform (one of the biggest NFT trading platforms). With that I decided to set up a tutorial for the staff to understand how to use it correctly, follow the steps below:
1- Create your WAX account: enter the website https://on.wax.io/wax-io/ and click on "Create a Wallet". I don't recommend using social media accounts that they suggest, enter your email, create a password and click "Sign Up". The platform will create a wallet for you with a random name and ask you to write down and keep your Private Keys.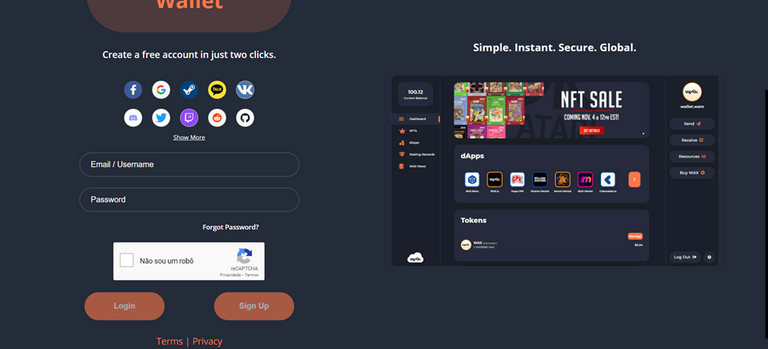 2- After registering the name of this account inside the game Splinterlands, in the option "link external Wallet".
3- Buy WAXP to trade: you need to buy WAXP cryptocurrency to purchase NFTs on the platform, so click on the option "Buy WAX" in the bottom right corner. You can choose to buy WAXP on other exchanges like Bittrex, by sending them to your address on the WAX platform.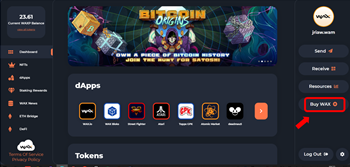 4- Enter the Atomic Market APP: after purchasing your WAXP, you will have to enter the "Atomic Market" app, the place where the NFTs purchase and sales market is established.

5- Select the Explinterlands game at the top right and filter what you want to trade, cards, packs or lands (only these 3 types of items are available). After finding what you want, click on "Buy". Remembering that you need to have enough WAXP balance in your wallet to be able to buy.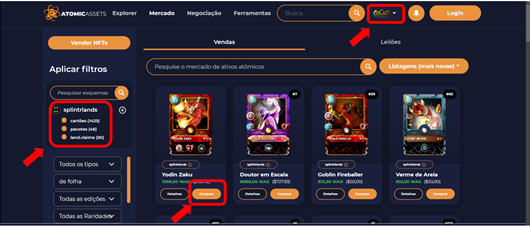 6-After click on the option "Tools" and "Deposit to Game". Your purchased items will appear on the platform, you can select them and send them to your Splinterlands game account by clicking on the "deposit" button.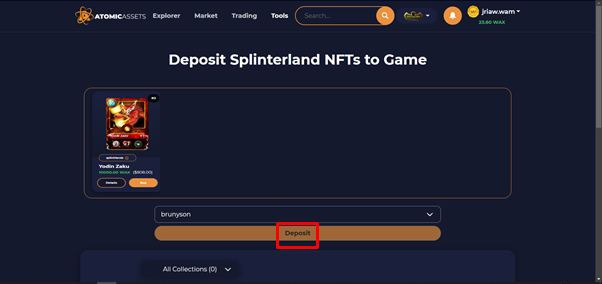 In a moment your items will be available to use in your game account.
That's it for today guys, I hope I helped, until the next and good game !!
---
---