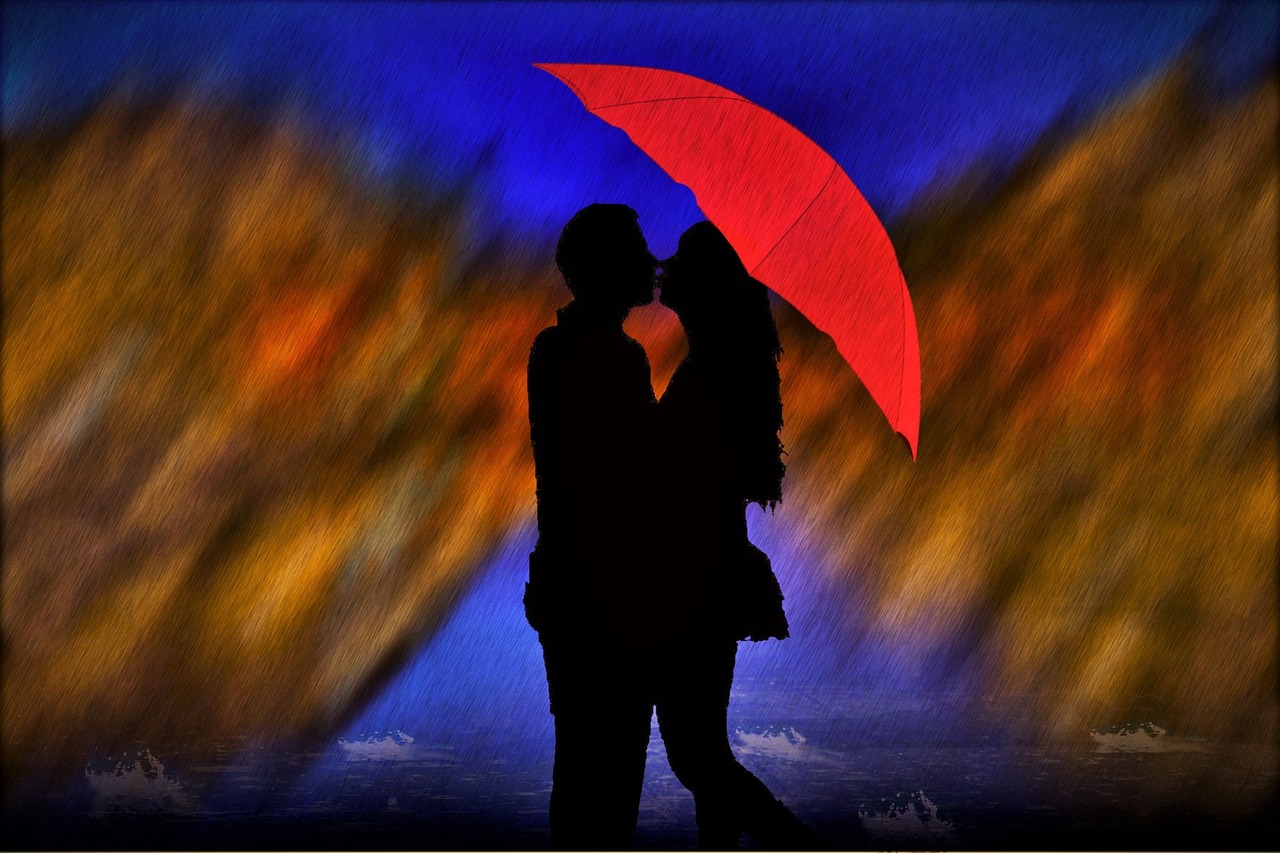 Pixabay
Hello dear friends of Hive! I hope you are very well and enjoying all the goodness and blessings that a new day gives us. About me I tell you that just today I have been appreciating the rain, because it dawned raining and as the song of Mana (One of my favorite musical groups) says " It hasn't stopped raining" 😊 which made me think about a series of events that have been happening to my country for several years, but it also made me think about how my beautiful husband has faced those situations with me, but above all how he, taking care of my spirituality and in the midst of those adverse circumstances has made me see the great blessings that are obtained by sheltering us in the only safe shelter, the only roof impervious to weather and storms of life: God
¡Hola queridos amigos de Hive! espero estén muy bien y disfrutando de todas las bondades y bendiciones que nos regala un nuevo día. De mí les cuento que justo hoy he estado apreciando la lluvia, pues amaneció lloviendo y como dice la canción de Mana " No ha parado de llover" 😊 lo que me hizo pensar en una serie de sucesos que han venido ocurriendo a mi país desde hace varios años, pero también me hizo pensar en como mi esposo hermoso ha enfrentado conmigo esas situaciones, pero sobre todo en como él, cuidando de mí espiritualidad y en medio de esas circunstancias adversas me ha hecho ver las bendiciones tan grandes que se obtienen al cobijarnos o resguardarnos en el único refugio seguro, el único techo impermeable al tiempo y las tormentas de la vida: Dios
English version
.
Under the Rain
.
One drop
three drops
six drops
a storm
shattering
economies, businesses
social security
entire families
Venezuela
A deadly disease
invades the world
no reagents, no sphygmomanometer
yelks, no supplies
no beds available
in hospitals
there are no doctors
-they are going abroad
Venezuela
Empty pharmacies
empty super markets
the empty pockets
the loved ones who are leaving, leaving
the empty houses...
Venezuela
With clothes worn out
and faith more alive than ever
two hearts beat strong
searching for thirsty ears
of truth
you and me in Venezuela
You and me in the rain
holding hands
holding the world
falling
to pieces
in drops
in shorter and shorter
shorter and shorter
You holding my hand
me leaning on you
you accompanying me in
waking hours
standing by the bedside
to watch over my sleep.
You, my husband
my traveling companion
up the street
down the street
looking for medicines
for mine, for yours
In the rain
you protecting me
trying to nourish my soul
my body, my spirituality
You my compass
my shelter, my nourishment
with that infinite warmth
you chase away the icy winds
I immerse myself in you
I warm myself
I nourish myself with your body
of your guiding voice
that points the north
and shows me the way
that lifts me up and binds me
making my steps firm
to our soil of steel
to our Indestructible Rock
you hold me to
our safe rock
against the tempest:
Our God
provider of escape
provider of food
roof that covers us
force that drives us
to act
bond that makes us one
you and me
in this country
in this world
and in the one to come
Versión en Español
Bajo la Luvia
Una gota
tres gotas
seis gotas
una tormenta
destrozando
economías, empresas
seguridad social
familias enteras
Venezuela
Una enfermedad mortal
invade el mundo
no hay reactivos, tensiómetro
yelcos, ningún insumo
no hay camas disponibles
en los hospitales
no hay médicos
-se están yendo al extranjero-
Venezuela
Las farmacias vacías
los super mercados vacíos
los bolsillos vacíos
los amados seres que se marchan dejando
las casas vacías…
Venezuela
Con la ropa desgastada
y la fe más viva que nunca
dos corazones laten fuerte
buscando oídos sedientos
de verdad
tú y yo en Venezuela
Tú y yo bajo la lluvia
tomados de la mano
sosteniendo el mundo
que cae
a pedazos
en gotas
en cuotas de tiempo
cada vez más cortas
Tú sosteniendo mi mano
yo apoyándome en ti
tú acompañándome en
horas de vigilia
de pie junto a la cama
para velar mi sueño.
Tú, mi esposo
mi compañero de viaje
calle arriba
calle abajo
buscando medicamentos
para los míos, para los tuyos
Bajo la lluvia
tú protegiéndome
procurando alimentar mi alma
mi cuerpo, mi espiritualidad
Tú mi brújula
mi abrigo, mi alimento
con esa calidez infinita
ahuyentas los helados vientos
me sumerjo en ti
me entibio
me nutro de tu cuerpo
de tu voz guiadora
que señala el norte
y me muestra el camino
que me eleva y me ata
haciendo firmes mis pasos
a nuestro suelo de acero
a nuestra Roca Indestructible
me sujetas a
nuestro peñasco seguro
contra la tempestad:
Nuestro Dios
proveedor de escape
proveedor de alimento
techo que nos cubre
fuerza que nos impulsa
actuar
lazo que nos vuelve uno
a ti y a mí
en este país
en este mundo
y en el que ha de venir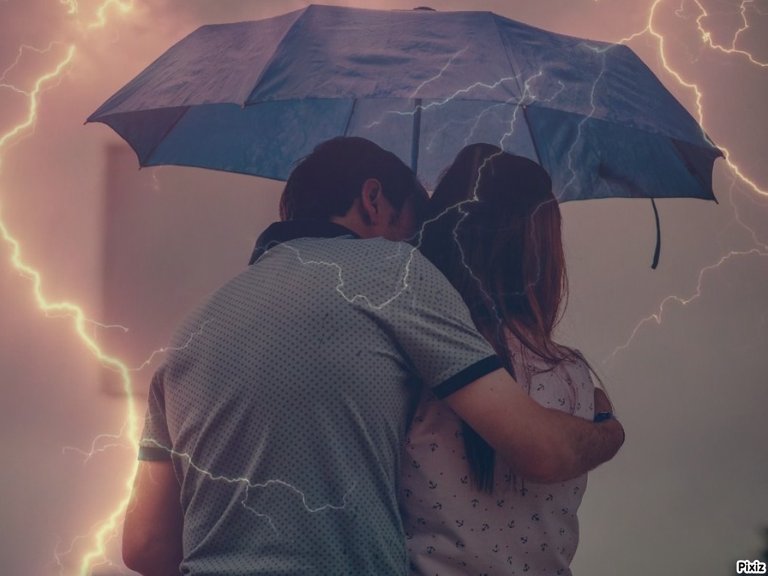 Pixabay

The second photo although taken from Pixabay, was edited with the Pixy application.

La segunda fotografía aunque fue tomada de Pixabay, fue editada con la aplicación Pixy