ENGLISH VERSION
Happy afternoon, friends of Hive. I sincerely hope you are well. Today I wish to share with you a fantastic and sobering story. I hope you enjoy it.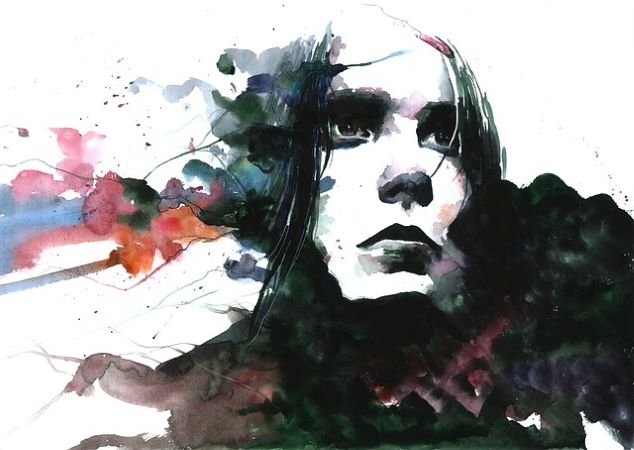 pixabay
In a village far away from the river of dreams, there was a young painter named Favio. The villagers knew him to be a very enthusiastic, relaxed and fun-loving young man, but the truth was that Favio harbored in his heart a very obese pain. One day, while sketching on the outskirts of the village, Favio heard that Mr. Onesíforo, a village elder, knew how to exile any pain, from the lightest to the most overwhelming. So, he ran to the old man's house.
Sitting at Onesíforo's table, Favio opened his heart to him and mentioned that he was the owner of an agony that dominated him night and day, but that he could not find a way to divorce himself from this torment. Onesiphorus listened to him with great attention and looking at him attentively asked: "Do you really want to free yourself from that pain? -Of course I do," answered Favio. Are you sure you want to get rid of that pain? repeated Onesíforo, "Absolutely, my friend, it is what I want the most," said Favio.
Before Favio's resounding yes, Onesíforo gave him a map and told him: "This map will take you to the most ancient tribe of natives that exists, go there and take with you two elements that have brought you happiness at some point in your life. This tribe has the elixir to release any existing pain. Favio wasted no time in getting ready to set out on his journey and took with him a palette of colors and a canvas".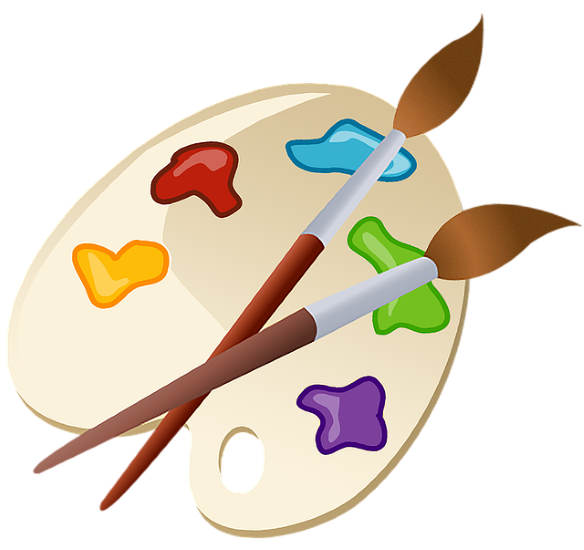 pixabay
It was not easy for Favio to get there. He crossed seas and rivers, walked through steep mountains and crossed thick forests. When he finally arrived, the natives saw him and, knowing that he was coming from Onesíforo, they received him with great hospitality, asked him what he wanted and when they heard him they said: "Do you really want to free yourself from your pain? -Yes, of course I do. I wish it with vehemence. I am tired of feeling so much sadness. Sometimes I feel that the weight that my heart carries is so strong that it pushes it and makes it be a neighbor of my kidneys. I want to free myself forever from this curse," answered Favio.
Upon hearing his convincing answer, the cacique told him: show us what you brought. As he took out of his backpack what he had brought, Favio explained that he liked to paint and that it had brought him peace at some point. So, he showed them his palette of colors and the canvas. The cacique took Favio to a quiet place, set up the environment for him to paint. He told him: "Take as much time as you want, after you paint what you want, burn it in the bonfire that is at the end of that narrow path in front of you". After giving him these instructions he left him alone.
Being alone and feeling the soft breeze, Favio begins to paint. After a few minutes he began to cry. His tears wet his color palette, which made it easier to slide the brush on the canvas. Each brushstroke carried with it gray memories, dark experiences and acromic moments. She remained for hours joining lines and tracing stripes that gave shape to her pain. When her agony increased, her fingers took the place of the brush and she came in direct contact with the canvas.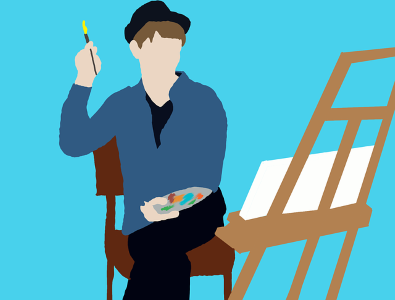 pixabay
When he finished, he contemplated his pain in watercolor. There, face to face with his pain, something unexpected happened. He no longer wanted to get rid of it. He felt that because it was part of him, it was not right to burn it at the stake. So, he called the cacique and told him what was happening. Faced with such a situation, the cacique told him: "Favio, I am sorry that you do not have the courage to get rid of what harms you. That is why we asked you if you really wanted to get rid of it. Only those who understand that pain is a parasite that tries to drown a person, will stop being indulgent with it. We must keep in mind that we cannot always avoid pain, but once we have it in our hands we must be able to eradicate it, otherwise you will forever be a victim of its clutches."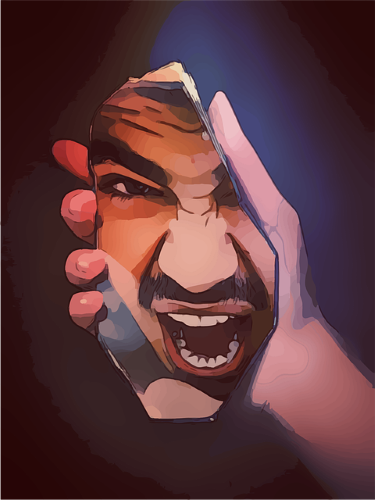 pixabay
At such words, Favio felt very sad, because he understood that he did not yet have the maturity and courage necessary to completely dissociate himself from his enemy. With much weeping, he put his canvas in his backpack and returned to the village. When Onesíforo heard that Favio had returned, he went to his house to see how he had fared. He found him sadder than before he went to the tribe. Favio told him what had happened and Onesiphorus said, "Friend, don't give up. You are still too young to understand certain matters, you showed courage in going to such a remote place and even more in refusing to obey the cacique's directive, that shows that you have your own criteria. Now you have to be patient to assimilate everything that has happened. Take your time and analyze the cacique's words very well. There are things that require time".
With time, Favio came to understand everything that had happened, he saw beauty in his pain, and every pain has an implicit beauty, because it helps you to develop great qualities, even to become a better human being. However, patience and time helped Favio to understand that you have to extract the good from bad experiences, but you have to let go of the bad. When he came to this realization, he fetched the canvas he had painted in the tribe, which he had kept for five years, and threw it into the river near the village. Finally, Favio was freed from his agony.
pixabay

VERSION ESPAÑOL
Feliz tarde, amigos de Hive. Deseo de corazón que se encuentren bien. Hoy deseo compartir con ustedes una historia fantástica y aleccionadora. Espero que sea de su agrado.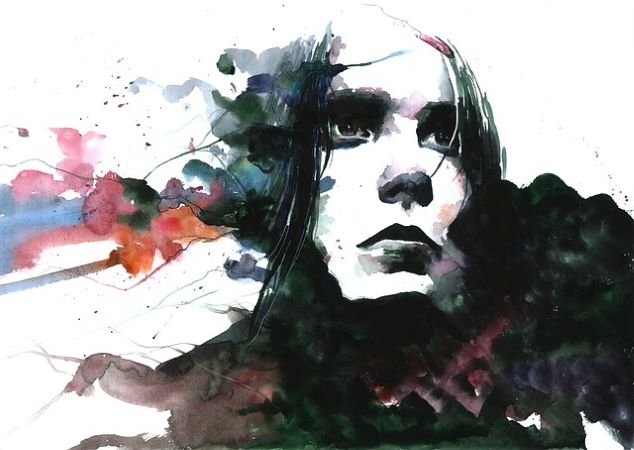 pixabay
En una aldea muy lejana del río de los sueños, había un joven pintor llamado Favio. Los habitantes de la aldea lo conocían por ser un joven muy entusiasta, relajado y divertido, pero la verdad era que Favio albergaba en su corazón un dolor muy obeso. Un día, mientras dibujaba a las afueras de la aldea, Favio escuchó que el Sr Onesíforo, un anciano de la aldea, sabía como exiliar cualquier dolor, desde el mas ligero hasta el más agobiante. Así que, corriendo se dirigió a la casa del anciano.
Estando sentado a la mesa en casa de Onesíforo, Favio le abrió su corazón y le mencionó que era dueño de una agonía que lo dominaba noche y día, pero que no hallaba la manera de divorciarse de ese tormento. Onesíforo lo escuchó con mucha atención y mirándolo atentamente le preguntó: ¿Realmente quieres liberarte de ese dolor? Por supuesto que sí, contestó Favio. ¿Estás seguro que quieres desprenderte de ese dolor? repitió Onesíforo. Absolutamente amigo mío, es lo que más deseo, sostuvo Favio.
Ante el rotundo si de Favio, Onesíforo le dio un mapa y le dijo: "Este mapa te llevará a la tribu de indígenas más antigua que existe, ve hasta allá y lleva contigo dos elementos que te hayan proporcionado felicidad en un momento de tu vida. Esta tribu tiene el elixir para desprender cualquier dolor existente. Sin perder tiempo Favio se alistó para emprender su viaje y llevo consigo una paleta de colores y un lienzo".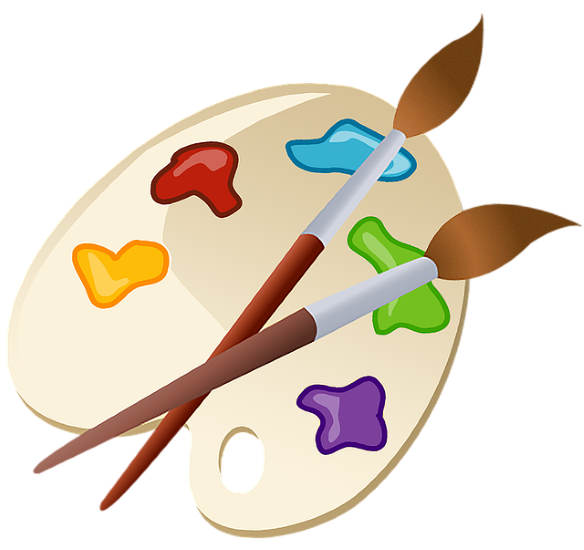 pixabay
No fue fácil para Favio llegar hasta allí. Atravesó mares y ríos, caminó por montañas empinadas y cruzó espesos bosques. Cuando por fin llegó, los indígenas lo vieron y al saber que venía de parte de Onesíforo, lo recibieron con mucha hospitalidad, le preguntaron qué deseaba y al escucharlo le dijeron: ¿Realmente quieres liberarte de tu dolor? Sí, claro que sí. Lo deseo con vehemencia. Ya estoy cansado de sentir tanta tristeza. A veces siento que el peso que lleva mi corazón es tan fuerte, que lo empuja y lo hace ser vecino de mis riñones. Quiero liberarme para siempre de esta maldición, respondió Favio.
Al escuchar su convincente respuesta, el cacique le dijo: muéstranos lo que trajiste. Mientras sacaba de su mochila lo que había llevado, Favio le explicó que le gustaba pintar y que esto le había proporcionado paz en algún momento. Así que, les mostró su paleta de colores y el lienzo. El cacique llevó a Favio a un lugar tranquilo, le acondicionó el entorno para que pudiera pintar. Le dijo: "Tómate el tiempo que quieras, luego que pintes lo que desees lo quemas en la hoguera que está al final de ese camino estrecho que está frente a ti". Después de darle estas instrucciones lo dejo solo.
Estando solo y sintiendo la suave brisa, Favio comienza a pintar. Al cabo de unos minutos comenzó a llorar. Sus lágrimas mojaban su paleta de colores, esto facilitaba el deslizamiento del pincel en el lienzo. Cada pincelada llevaba consigo recuerdos grises, vivencias oscuras y momentos acrómicos. Permaneció horas uniendo líneas y trazando rayas que le daban figura a su dolor. Cuando su agonía aumentó, sus dedos tomaron el lugar del pincel y entró en contacto directo con el lienzo.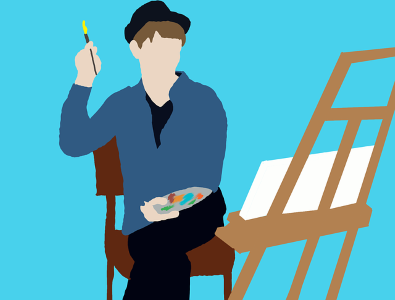 pixabay
Al terminar, contempló su dolor en acuarela. Allí, cara a cara con su dolor, ocurrió algo inesperado. Ya no quería deshacerse de este. Sintió que por ser parte de él, no era correcto quemarlo en la hoguera. Así que, llamó al cacique y le comentó lo que estaba pasando. Ante tal situación, el cacique le dijo: "Favio, lamento que no tengas el valor para deshacerte de lo que te perjudica. Por eso te preguntamos qué si realmente querías liberarte de este. Solo quienes entienden que el dolor es un parásito que trata de ahogar a una persona, dejarán de ser indulgente con este. Hay que tener presente que no siempre podremos evitar el dolor, pero una vez que lo tenemos en nuestras manos debemos ser capaces de erradicarlo, porque si no serás una víctima para siempre de sus garras".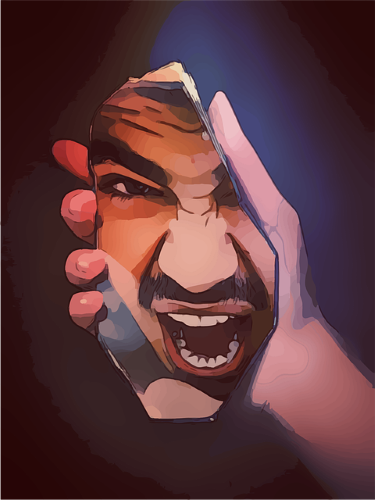 pixabay
Ante tales palabras, Favio se sintió muy triste, porque entendió que aún no tenía la madurez y el valor necesario para desligarse completamente de su enemigo. Con mucho llanto, introdujo su lienzo en su mochila y regresó a la aldea. Cuando Onesíforo se enteró de que Favio había regresado, se acercó a su casa para ver cómo le había ido. Lo encontró más triste que antes de ir a la tribu. Favio le comentó lo que pasó y Onesíforo le dijo: "Amigo no te des por vencido. Aún eres muy joven para entender ciertos asuntos, demostraste valentía al ir hasta ese lugar tan remoto y más aún al negarte a obedecer la directriz del cacique, eso demuestra que tienes criterio propio. Ahora te toca tener paciencia para asimilar todo lo que ha pasado. Tómate tu tiempo y analiza muy bien las palabras del cacique. Hay cosas que ameritan tiempo".
Con el tiempo, Favio fue entendiendo todo lo que había ocurrido, él vio belleza en su dolor y es que todo dolor lleva una belleza implícita, porque te ayuda a desarrollar grandes cualidades, incluso a ser un mejor ser humano. Sin embargo, la paciencia y el tiempo ayudaron Favio a comprender que hay que extraer lo bueno de las malas experiencias, pero lo malo hay que dejarlo ir. Cuando llego a asimilar esto, fue a buscar el lienzo que pintó en la tribu que ya tenía cinco años guardado y lo arrojó al río cercano de la aldea. Por fin, Favio se liberó de su agonía.

pixabay