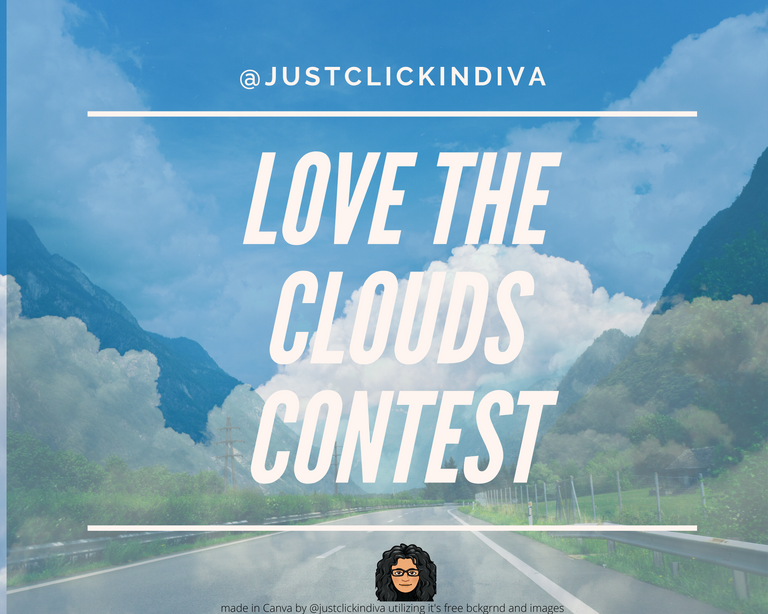 Image created by @justclickindiva utilizing Canva
@tobetada
Welcome To The 'Love The Clouds' Contest! #90 -- 100% Hive Prize Pool!

Artists of all mediums are welcome to enter this contest by @tobetada It's not simply a photography contest where you post several pictures. Apply your creative nature to draw beautiful skylines with amazing clouds.
That's what I attempted to do with the Nvidia Gaugan AI Drawing program. However, in doing so, a story emerged as to why this for the clouds.

THE COVE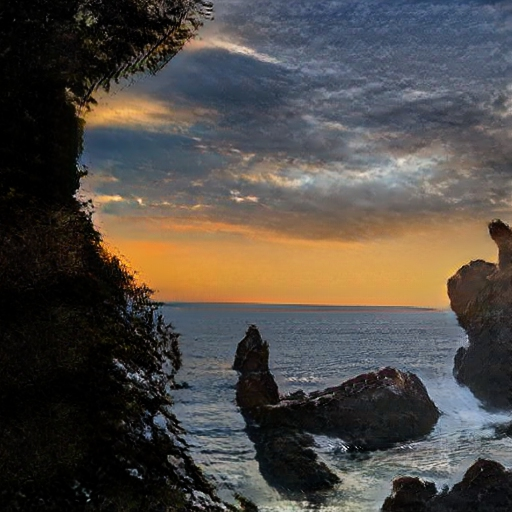 From the alcove looking towards the skyline covered in clouds, people from neighboring villages are drawn to this place. They stand away from edge in awe.
In hushed tones, many shake their heads bewildered and lamenting that the sky never looked like that before he appeared among the rocks.
Each day and sometimes into the night, you can see the outline of a mysterious figure near one of the rocks. No one saw him enter the cove whether via water or land.
He has come to the alcove to pray. He sits silent with the water rising near his robe. He pays no attention. His gaze is fixed as he receives the knowledge he seeks.
Some leave and return. Soon it will be dawn. What will the morning bring? Will they see him still? Will he reveal himself? No one knows, so they wait.
What stories will pass to the next generation. Legends are born of such things in such places.

My story began with some unique brushstrokes on a blank canvas shown below.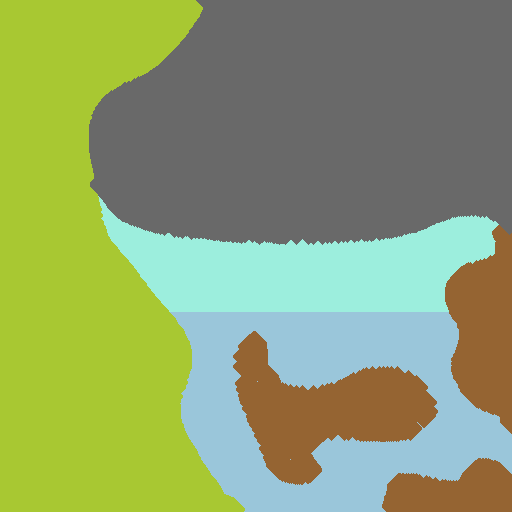 Next, I applied numerous filters to create these amazing skylines with beautiful cloud coverages in various shades. Anyone can be an artist with this program.
#1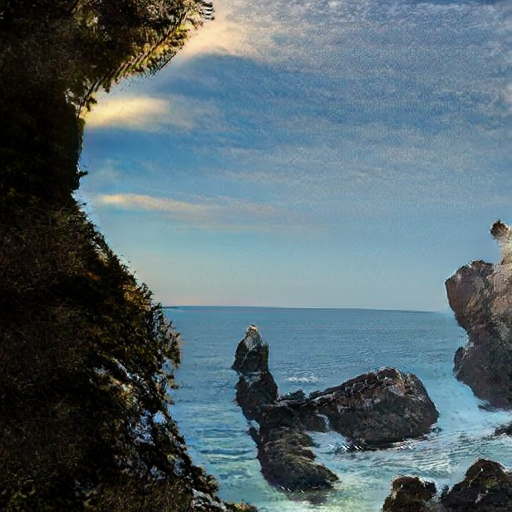 #2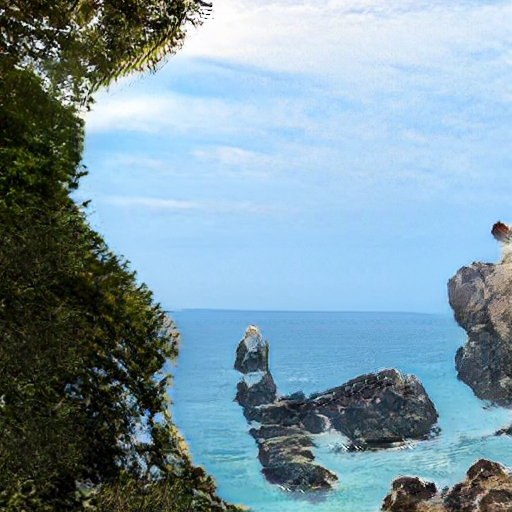 #3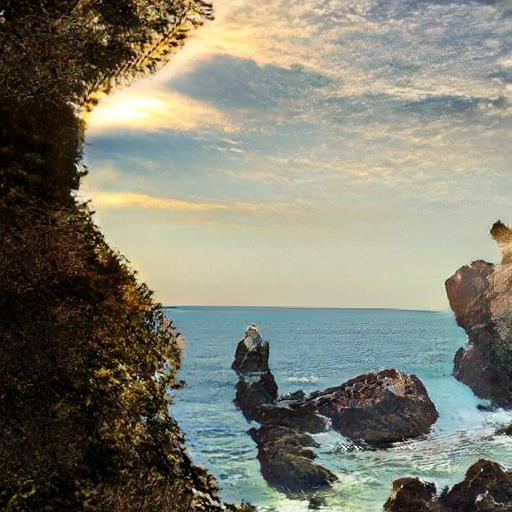 #4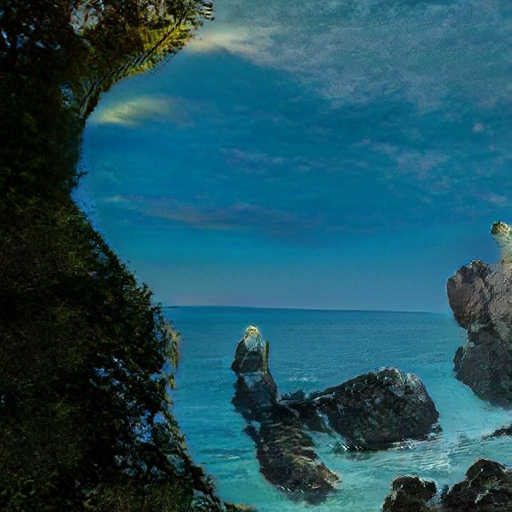 #5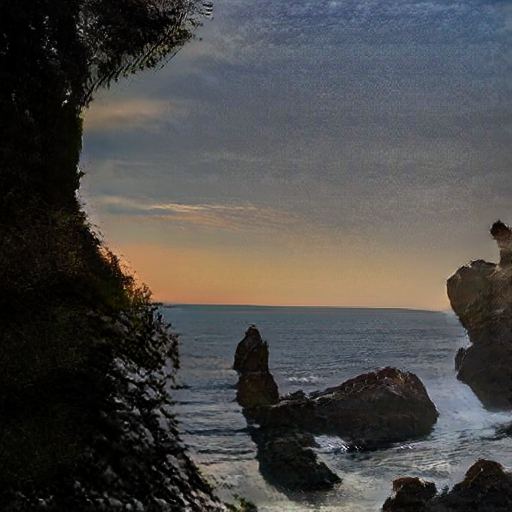 #6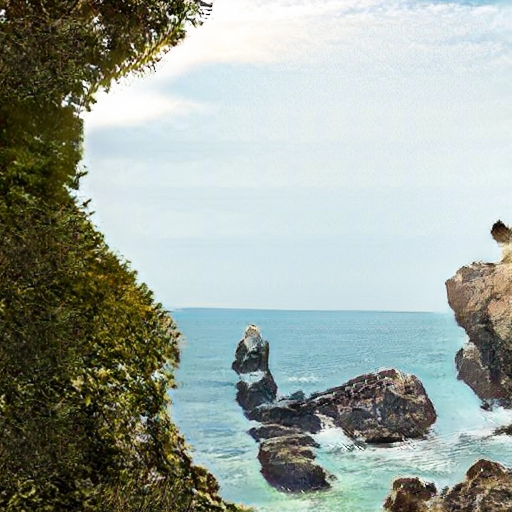 #7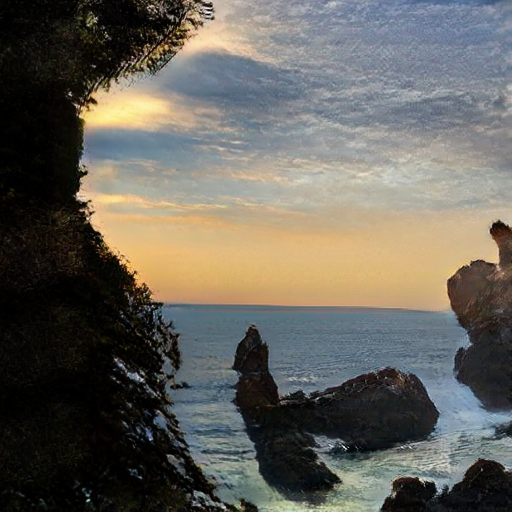 #8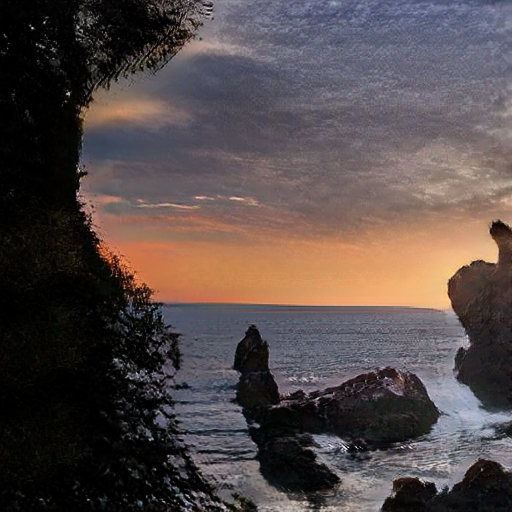 #9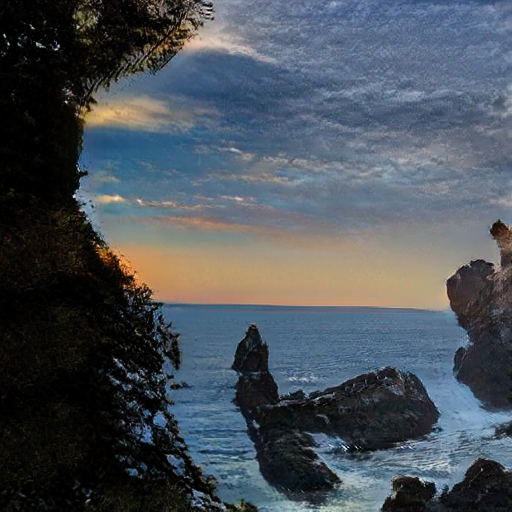 #10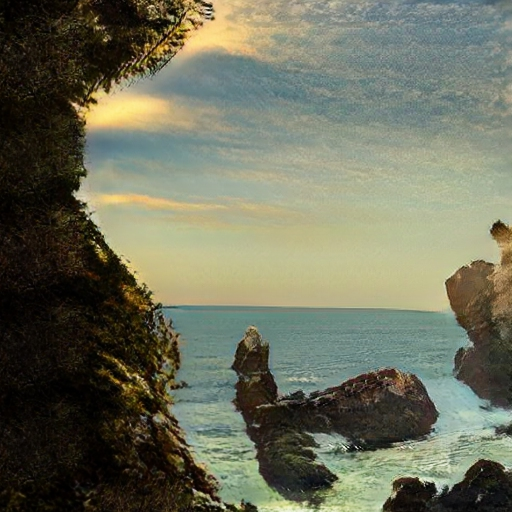 I hope you like my digital drawings of the clouds and my story.

CONTEST RULES
| What is Love the Clouds | It's a contest that is is all about Clouds. |
| --- | --- |
| Who created the contest? | @tobetada, utilizing the hashtag #lovetheclouds |
| What type of contest is it? | This a weekly contest that is not simply a photography contest. You can draw, take a picture or use any other kind of medium to portray clouds in any form or manner. |
| What are the rules? | 1. Only 1 entry/post per person. |
| | 2. All of the submitted works must be original and made by you. |
| | 3. If you can, post in the 'Love The Clouds Community' or use the #lovetheclouds tag. |
| | 4. Upvote and resteem the contest OR Upvote and promote the contest with a link |
| | 5. Make a comment with a link of your work below this post |
| What do you win? | According to @tobetada: |
| | 3 finalists will be chosen; |
| | Each finalist will receive their equal share of the Hive liquid payout |
| Deadline | The deadline for the contest is before the payout of the contest post |

@flaxz initiative @iamalivechallenge: (Created a post for my blog this day)

Thanks,
@justclickindiva
Happy rest of the week everyone with whatever your endeavors.



SOURCES:
a) JustClickindiva's personalized PHC signature created by and purchased from PHC.
b) Unless otherwise noted, all photos taken by me with my (i) Samsung Galaxy 10" Tablet, (ii) Samsung Phone, & (iii) FUJI FinePix S3380 - 14 Mega Pixels Digital Camera
c) Purple Butterfly part of purchased set of Spiritual Clip Art for my Personal Use
d) Separator Lines Free ClipArt Belt from Public Domain Vectors & ShadedLine from ClipArt-Library
e) All Tribe logos used with permission of Tribe Discord Channel admins.
f) Video of The Terminal Discord created and donated by @sgt-dan to The Terminal Owners for its use. Permission granted by The Terminal admins to use herein.
g) HIVE gif created by @peakstudio for Hive users. Used herein according to guidelines.
h) Ladies of Hive "BLINKIE" banner created by [thekittygirl] and used with permission of and in accordance with the admin's guidelines.