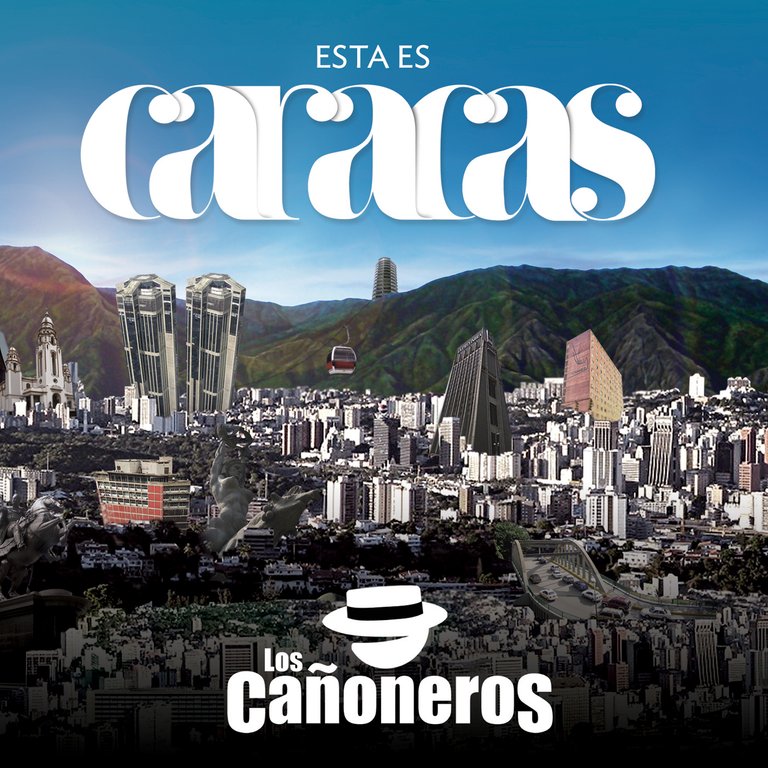 ---
Conny Méndez was a controversial woman, as she broke with countless paradigms that existed for women in early 20th century Caracas. Besides being a complete artist, as an actress, singer, composer, cartoonist and writer. Her writings on metaphysics are still today one of the main guides in Spanish-speaking countries. Her musical legacy includes an extensive repertoire of children's and traditional songs.
In the 1960s, this song became a kind of hymn, particularly for the inhabitants of Caracas. For that reason it could not be missing on a record that paid tribute to the Venezuelan capital.
Song: Yo soy venezolana (I am Venezuelan)
Album: Esta es Caracas
Rhythm: Joropo
Author: Conny Méndez
Group: Los Cañoneros
Year: 2015

Español
Conny Méndez fue una mujer controversial, pues rompió con innumerables paradigmas que existían para la mujer de la Caracas de principios del siglo XX. Aparte de ser una artista completa, como actriz, cantante, compositor, caricaturista y escritora. Sus escritos sobre metafísica siguen siendo hoy en día una de las principales guías en los países de habla hispana. Su legado musical abarca un extenso repertorio infantil y de canciones de raíz tradicional.
Esta canción se convirtió en los años 60 en una especie de himno, particularmente para los habitantes de Caracas. Por esa razón no podía faltar en un disco que rindiera homenaje a la capital venezolana.
Canción: Es de Caracas
Disco: Esta es Caracas
Ritmo: Joropo
Autor: Conny Méndez
Grupo: Los Cañoneros
Año: 2015


@ylich
http://ylich.com
https://sptfy.com/ylich
http://www.loscanoneros.net
https://sptfy.com/loscanoneros