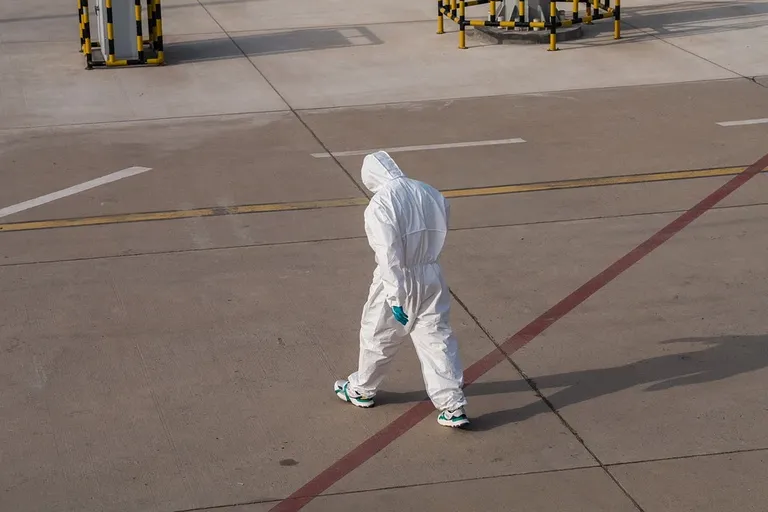 Bildquelle - pixabay
Liebe Freunde,
weltweit leiden derzeit mehr als 400 Millionen Menschen an einer chronischen Hepatitis B. @stayoutoftherz hat in einem Kommentar dieser Tage die Frage aufgeworfen, ob die mRNA-Impfung für diese Personen möglicherweise nicht doch ein elementares Gesundheitsrisiko darstellt, welches es bei einem Impfangebot an diese Patienten zu beachten ist.
Bislang gehen viele, die sich mit mRNA Impfstoffe impfen lassen davon aus, dass die verwendet mRNA des Impfstoffes nicht in das menschliche Genom eingebaut wird und somit nicht in der Lage ist Langzeitschäden anzurichten. Weit verbreitet ist dabei die Ansicht, dass mRNA auf Grund seiner Struktur mit der menschlichen DNA nicht kompatibel sei und deshalb nicht in die DNA eines geimpften eingebaut werden könne und somit Langzeitschäden ausgeschlossen seien.
Das diese vereinfachte Annahme nicht der Forderung nach einer differenzierten Betrachtung des Impfrisikos im Einzelfall gerecht wird und bei Massenimpfungen möglicherweise vernachlässigt wird ist meiner Meinnung nach problematisch.
Die mRNA Impfung sollte gleichwohl individuell mit Blick auf Risiken und Gefahren differenziert im Hinblick auf das für und wider im Einzelfall abgewägt werden.
Denn im Unterschied zu einem Peptid oder auch Totimpstoff kann die mRNA eines mRNA Impfstoffes - zumindest bei Vorliegen von Infektionen mit Viren, welche Zugriff auf das Enzym Reverse Transkriptase haben mRNA in DNA umschreiben.
Dies ist z.B. bei HIV-Virus Infektionen der Fall und Hepatitis B Infektionen möglich. Die Reverse Transkriptase macht aus mRNA DNA, so dass Schäden im menschlichen Erbgut bei Vorliegen einer Hepatitis B Infektion als mögliche Konsequenz bei der Impfung mit einem mRNA Produkt in bestimmten Fallkonstellationen ernsthaft in Erwägung gezogen werden müssen, da bei einer Person die bei der Impfung entstehende mRNA in DNA Sequenzen transkribiert werden kann und auf diesem Wege in das menschliche Genom gelangt - und somit eine Gentherapie darstellt - deren langfristige Folgen wir derzeit wegen der kurzen Anwendungsdauer dieser Produkte nicht abschätzen können.
Eine differenzierte Betrachtung im Hinblick auf Nebenwirkungen sollte meiner Meinung nach hierbei im Rahmen der laufenden Massenimpfungen auch im Hinblick auf individuell vorliegende Krankheitsrisiken erfolgen.
Da Hepatitis--B Viren in der Lage sind - wie HIV Viren auch - mRNA in DNA umzuschreiben - ist für die Prävention einer COVID-19 Erkrankung meines Erachtens eine Alternative zu den Vektorimpfstoffen wie AZD-1222 von Astra Zeneca oder auch von Biontechs/Pfizers Impfstoff zu suchen und schnellstmöglich zu entwickeln.
Das Konzept einer Impfung mit Totimpfstoffen bzw. Pepdtiimpfstoffen scheint eine Lösung in Millionen Fällen zu sein, wo eine mRNA Therapie oder eine DNA-Vakzine nicht in Frage kommt.
Wegen des fehlenden Risikos von DNA Schäden sind meiner Meinung nach Peptidimpfstoffe bei einer Immunisierung gegen das SARS-CoV-2 Virus zu präferieren.
Dies gilt insbesondere im Falle von Patienten mit Autoimmunerkrankungen, HIV-Infektionen oder chronischer Hepatitis B und allen anderen Virusinfektionen, wo die Viren über die Möglichkeit einer reversen Transkriptase in der Lage sind mRNA in DNA umzuschreiben.
Dieses Problem des möglichen Einbaus von mRNA in DNA im menschlichen Organismus ist somit in bestimmten Fallkonstellationen, wie dem gleichzeitigen Vorliegen einer Hepaptits-B-Infektion oder auch einer HIV-Infektion im Rahmen einer Patientenaufklärung VOR einer Impfung dezidiert als mögliches Risiko mitzuteilen - zumal es Alternativen zu mRNA Impfstoffen gibt wo dieses Problem einer Transkription von mRNA in DNA nicht existiert.
Important note:
The information provided here is based on the author's conclusions and own considerations of community members. The author's or community members conclusions do not represent any kind of therapy recommendation for emerging infectious diseases or infected patients, since there are still no clinical efficacy tests for these theoretical considerations for therapy of infectious diseases, which would prove a benefit for this type of treated patient - also if the author of an article is propably personally convinced that such therapy or test or vaccine can be of benefit to infected patients. As there are no clinical studies to date on the use of offlabel drugs and substances for virus infections in humans, as far as I know, therapeutic treatments with these substances should only be carried out as part of a clinical trial in suitable centers. The use of drugs mentioned in this article or other articles in this community by other members as part of an off-label use in the case of coronavirus infection or other kind off illness is explicitly discouraged due to the lack of data in human use until now, as long as the benefit of appropriately treated patients with consideration of the side effects of such therapies is proven in controlled studies could.
This contribution is only intended to encourage scientists to make increased efforts to develop adequate antiviral therapies that have a broad spectrum of antivirals. They are to be understood by the author of this article as a medical-theoretical contribution to the improvement of medical care for people all over the world - but do not include any kind of trade request for their practical implementation in humans without prior clinical examination by appropriate centers.
Off-label use of such experimental therapeutic strategies in the case of emerging viral diseases is at present not recommended by the author of this article. The presented informations are only representing theoretical therapeutic strategies mentioned by the author or other members to induce further clinical investigations in the field of emerging infectious diseases in future.
Wichtiger Hinweis:
Dieser Beitrag stellt keine Empfehlung zur Anwendung von Medikamenten oder anderen Substanzen für die Behandlung von Erkrankungen oder Infektionen dar, sondern dient ausschliesslich zu Informationszwecken und dem wissenschaftlichen Austausch. In konkreten Erkrankungsfällen sollten Patienten und Erkrankte stets das weitere therapeutische Vorgehen mit den jeweils behandelnden Ärzten abstimmen - zumal der off label Einsatz von bislang klinisch nicht erforschten Therapieoptionen mit erheblichen Risiken für Leib und Leben verbunden sein kann und sich der Stand der Wissenschaft fortlaufend ändert.
Für die Richtigkeit der in diesem Beitrag gemachten Angaben wird jegliche Gewähr ausgeschlossen, da teilweise eigene Schlussfolgerungen auf Grundlage der Arbeiten von Dritten gezogen werden, für die bislang jeder wissenschaftliche Beweis fehlt. Im Zweifel ist der behandelnde Arzt zu fragen und die Möglichkeit anderer Ursachen für eine Erkrankung ebenso in Erwägung zu ziehen.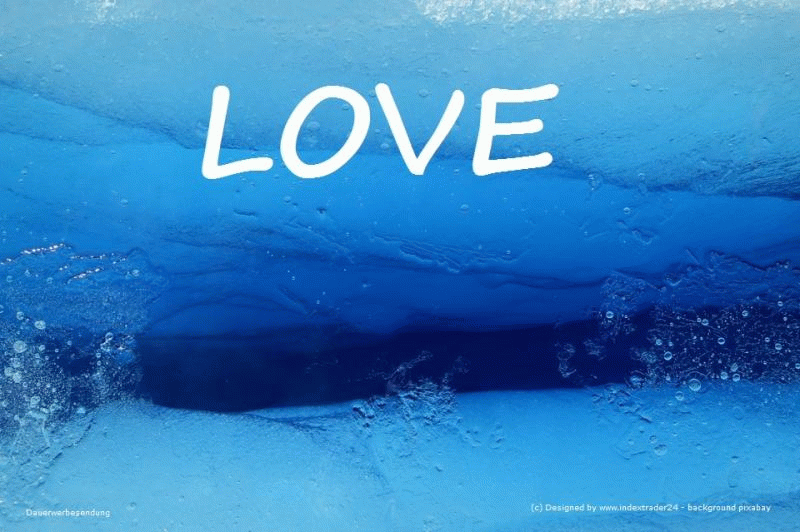 New Logo of the JANASILVER LOVE TOKEN on Steemengine
Copyright - www.indextrader24.com