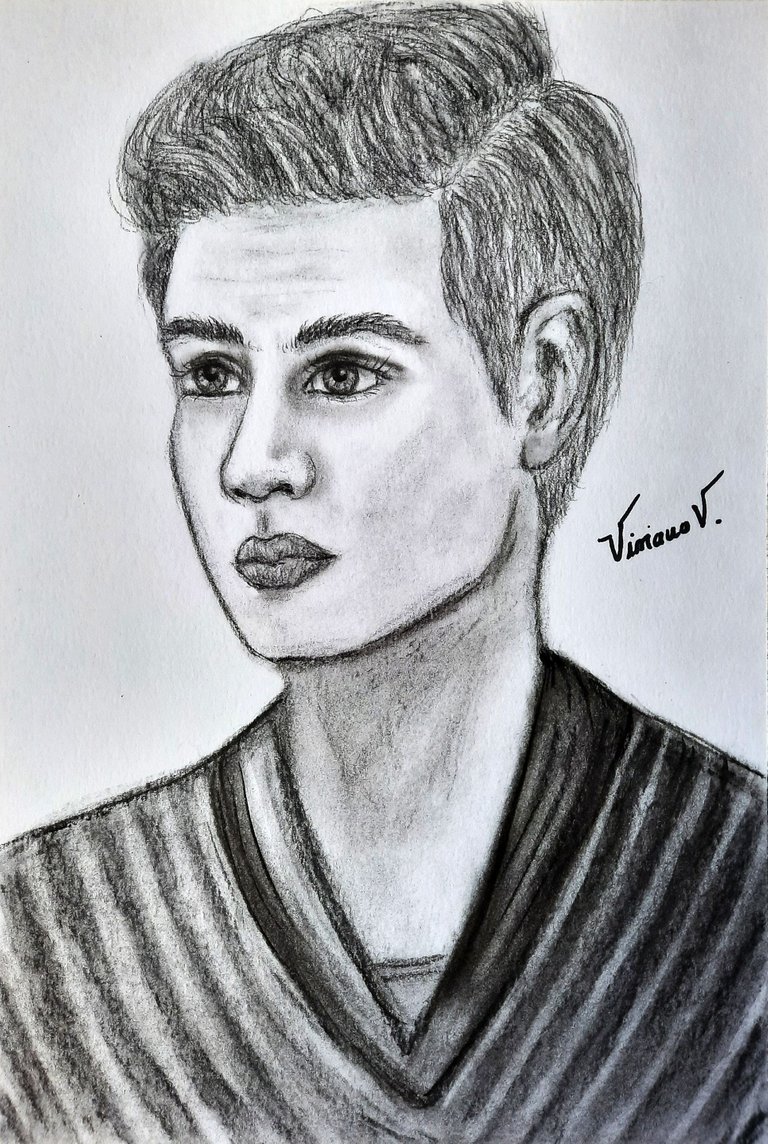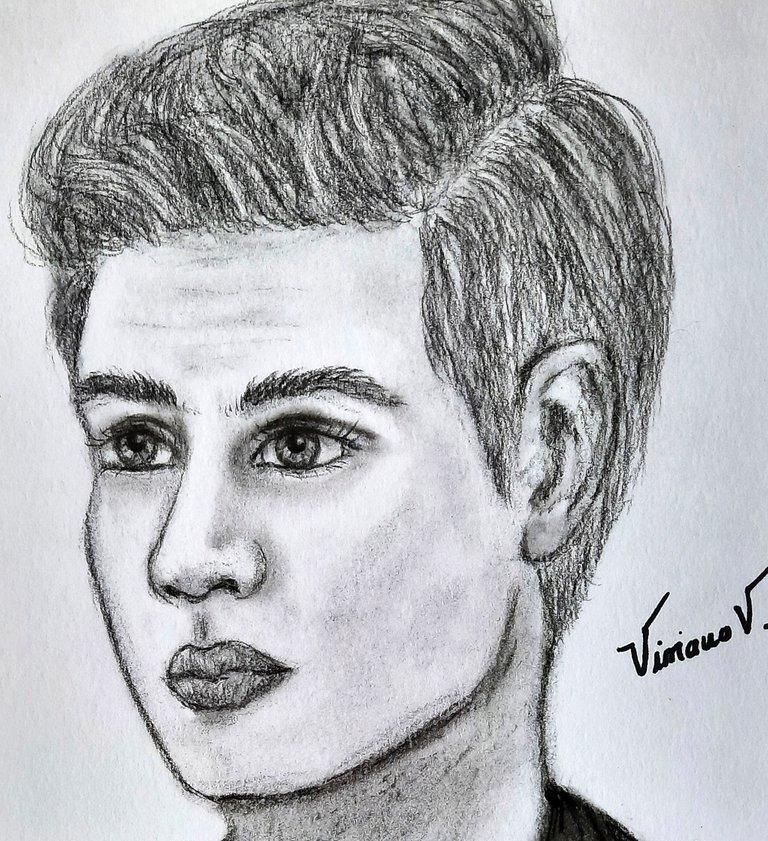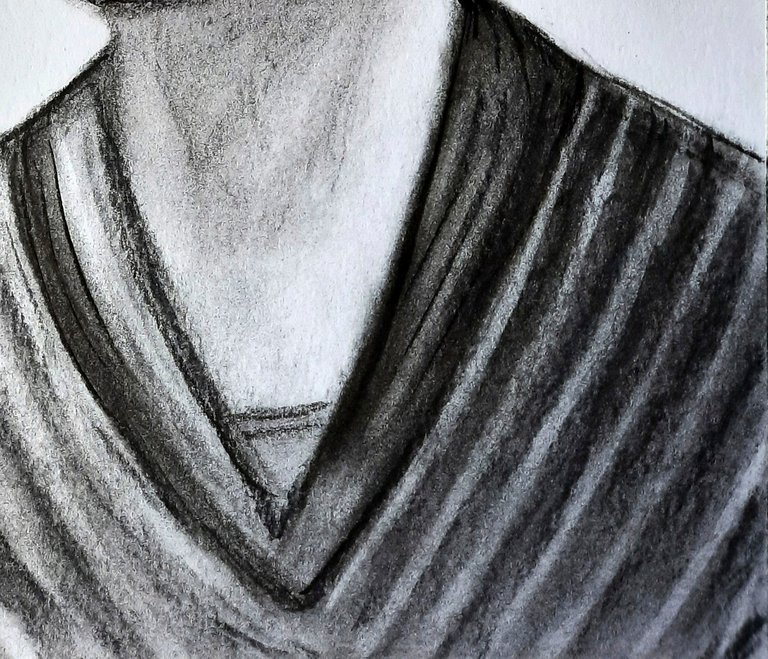 Hello everyone, I wish you have a good day, I share with you a new male face practice, if you have seen my blog, you will appreciate that I generally like to illustrate female faces, there are few male faces that I have made, I consider that achieving such marked features and distinctive of men is a challenge, I know that with practice I will continue to learn to give details and achieve the symmetry of the face, which for now continues to cost me.
Hola a todos, deseo tengan buen día, comparto con ustedes una nueva práctica de rostro masculino, si has visto mi blog, apreciarás que generalmente me gusta ilustrar rostros femeninos, son pocos los rostros masculinos que he realizado, considero que lograr las facciones tan marcadas y distintivas de los hombres es todo un desafío, se que con práctica seguiré aprendiendo a dar detalles y lograr la simetría de el rostro, que por ahora me sigue costando.
---
Process Shots | Imágenes del Proceso
---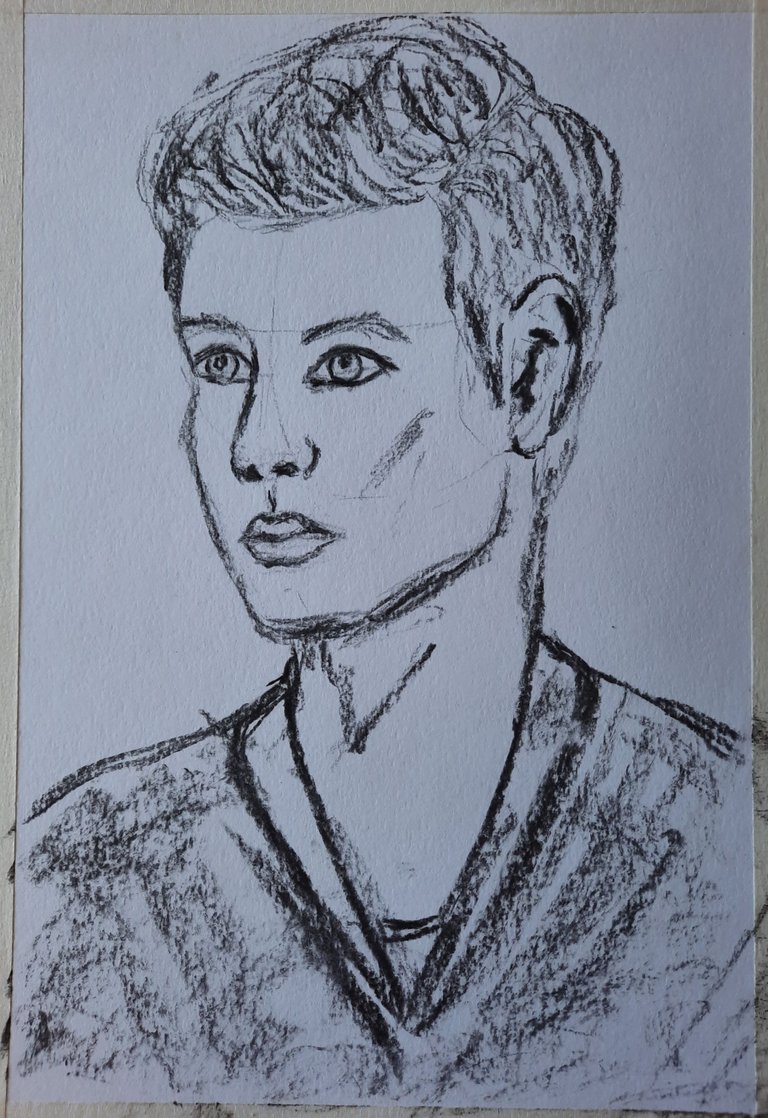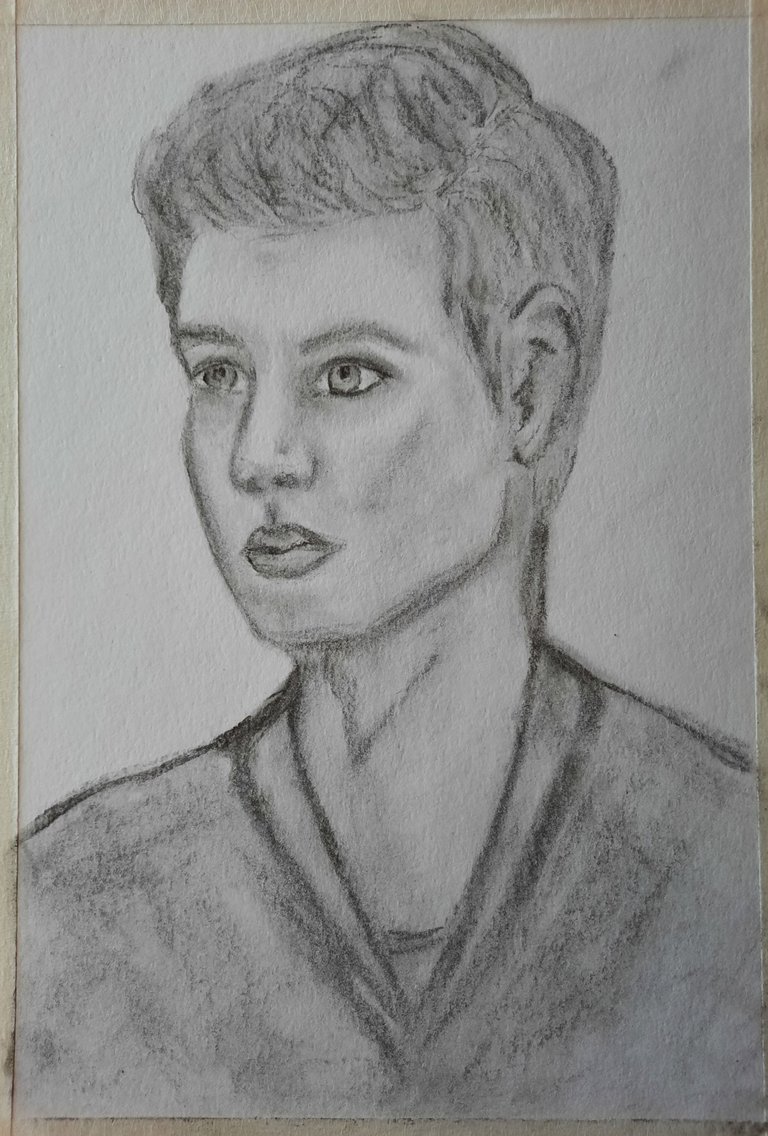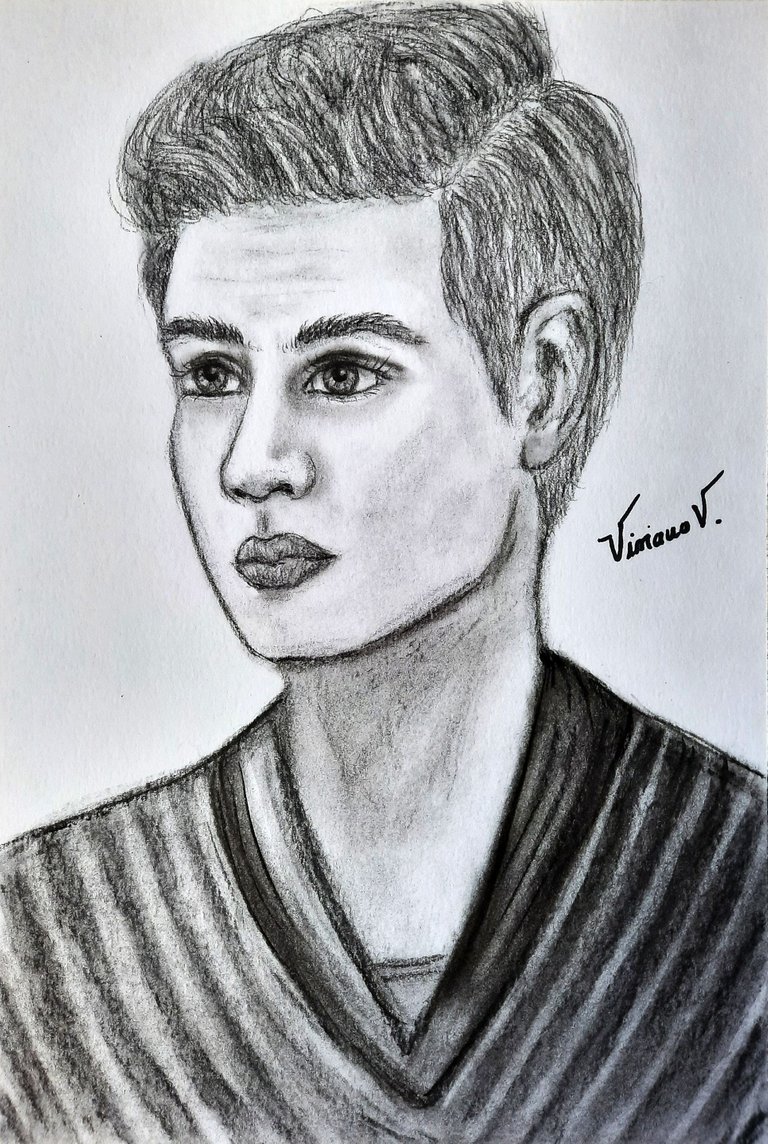 Charcoal drawing on paper
29 X 22
Viviana Villafañe
Let's connect on Instagram |Nftshowroom
I hope you like it, thanks. | Espero que les guste, gracias.