Last Thursday, the President of Argentina decreed that everyone must lock down in their homes before 8:00 p.m., so of course, I went out on Friday night to see how many had been arrested and fined. The Catholic church was full, the restaurants were staying open. Taxi cabs were running and buses too.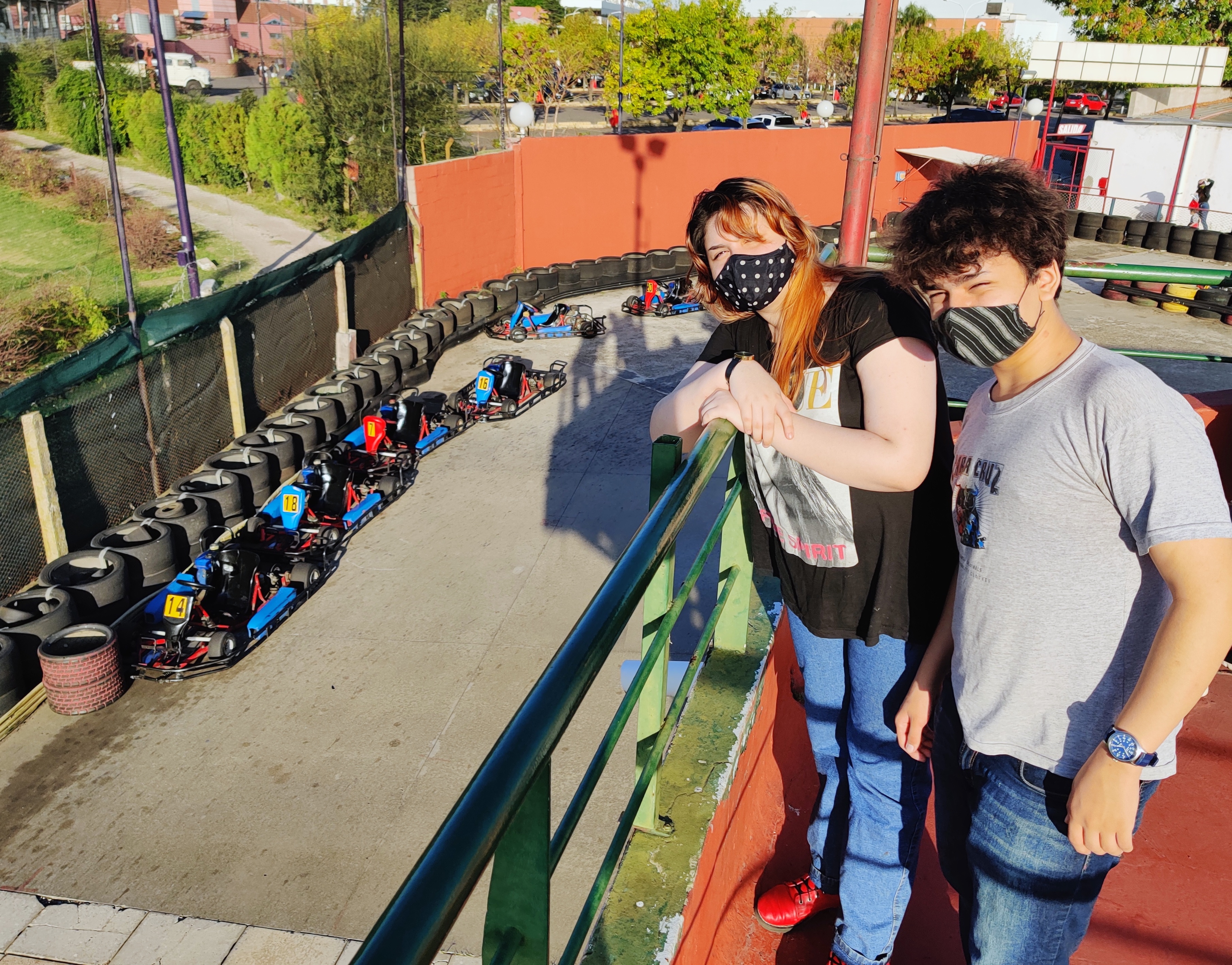 After a few days, I realized that nobody "gives ball*" to the government now that the necessity for masks and asymptomatic spread has been disproven by Stanford University.
Here they say *nadie le da bola - nobody gives ball. The more acceptable translation would be "Nobody listens to the President."
With that said, I took the kids to the "Karting" track. There was a 3 hour wait to get on the track, so we went out for a milk shake at Trixie at 7:00 p.m. - the streets were full of skaters and bicyclists, there were dozens of flights leaving the nearby airport, and the Karting facility was busier than I have ever seen it.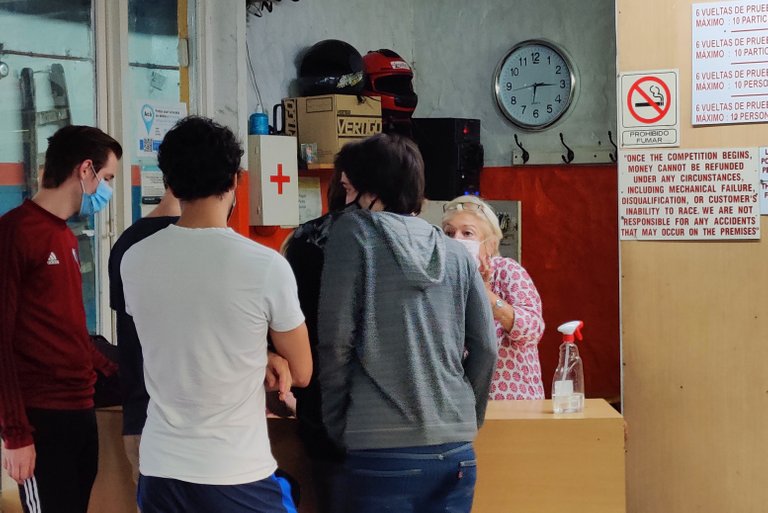 There were groups of people waiting to race and more sighing up to race after us. Nobody left because you pay ahead of time. The sign says, "Once the competition begins, money cannot be refunded under any circumstances, including mechanical failure, disqualification, or customer's inability to race. we are not responsible for any accidents that may occur on the premises."
I have never had to wait at this place, except for rain, but I never mind waiting either.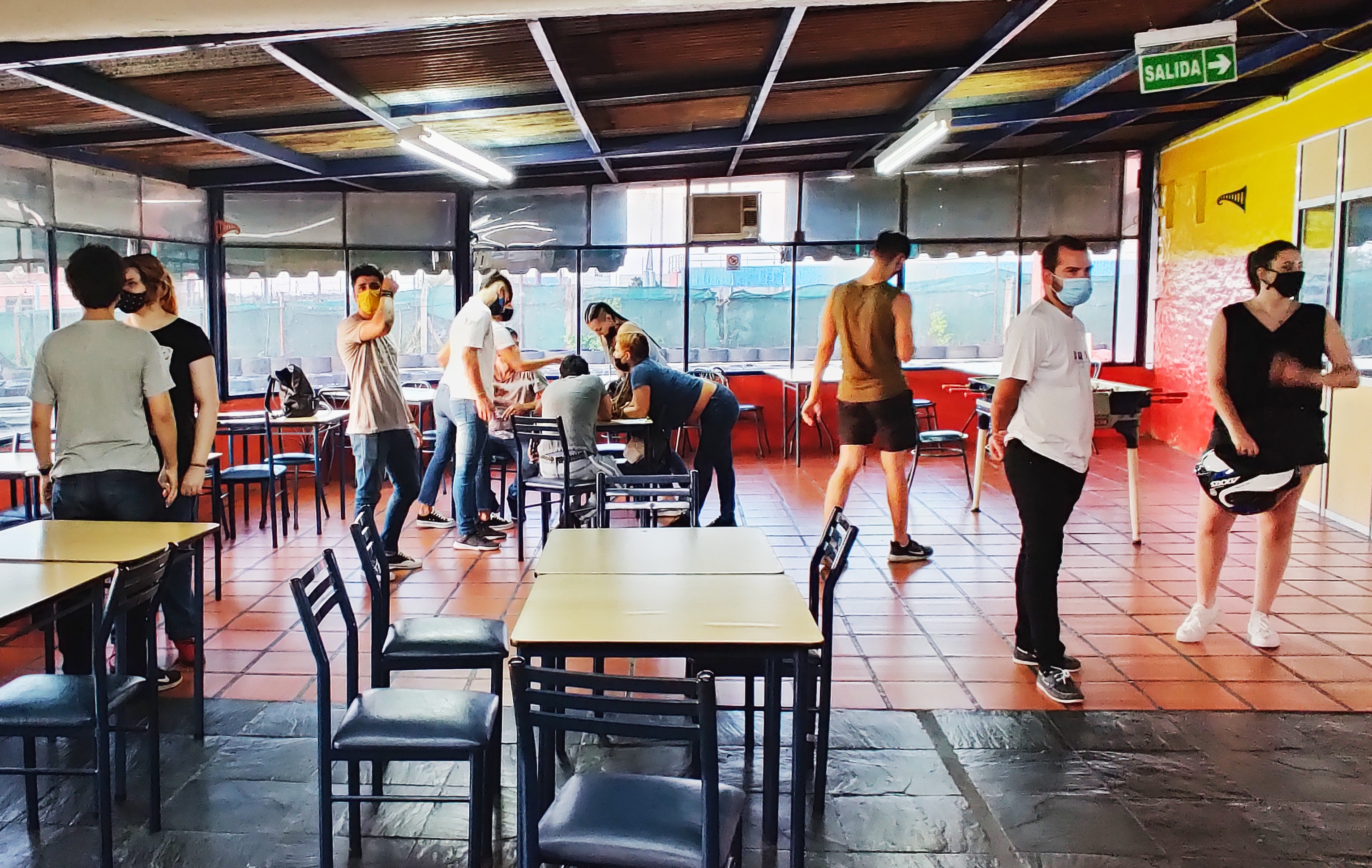 When it was our turn, we were on the track with seven other people and two of them were new to driving. New drivers normally turn and forget to let the steering wheel come back to center. So a lot of our racing was spent steering around the wall kissers. Still a lot of fun though.
We were still weaving through traffic jams and working our way through forty six laps on the track till 7:40 p.m. then waiting at the bus stop at 8:00 p.m., and on the bus and arriving home around 9:00 p.m.
The last time we went Karting with the intention of racing against other habitual racers, we were only up against three others. Covid has really boosted business for food service and entertainment.