Greeting Splinterland warriors!
How are you all i hope you will be fine and blessed today i am here with another card that i got from the pack opening and the card belongs to the life family.
SHIELDBEARER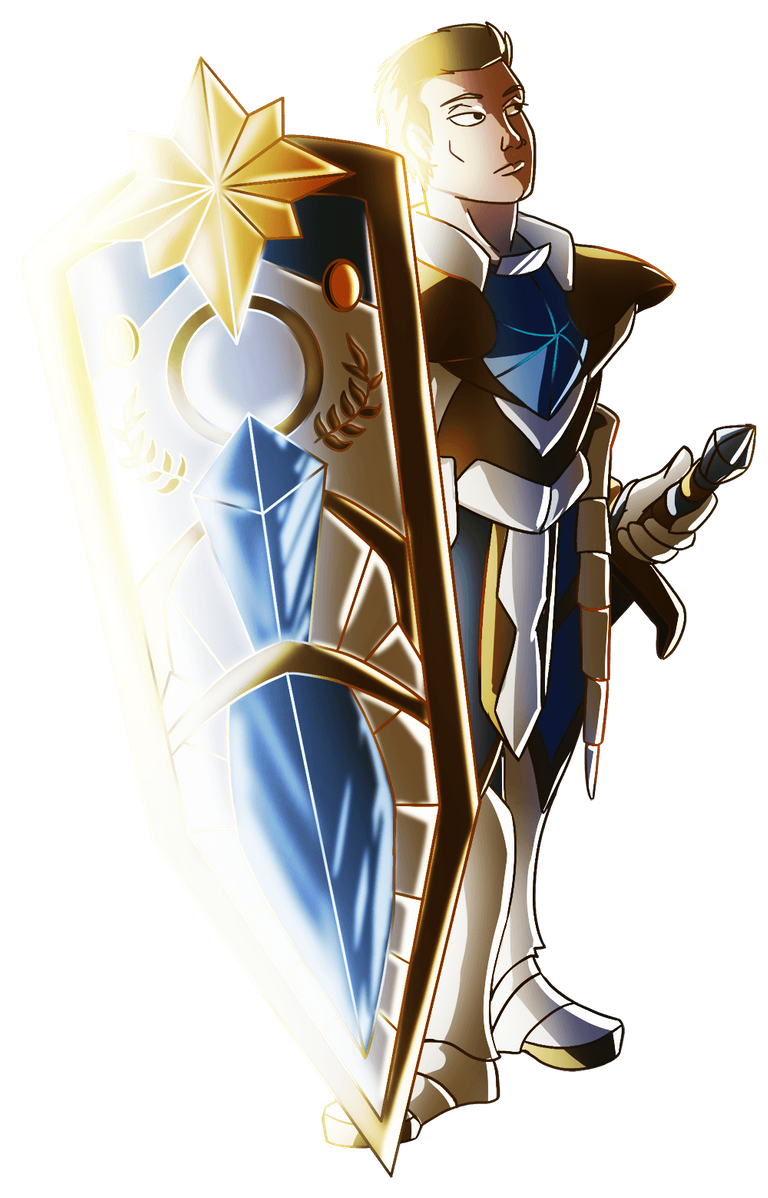 The Silver Shield of legend is locked securely away on Khymian holy ground, but expert Khymian Armorsmiths have made many replicas of the great Shield throughout the years. The Khymian soldiers who are called to carry these shields are known as Shieldbearers. Ironically, the Shieldbearers are trained to sacrifice their own bodies before their shields.Splinterlands
SHIELDBEARER is one of the great card belongs to the life family and from the untamed edition that you can get from the packs opening with Taunt ability which means that all the enemy monsters will target this monster until death so here we can share the strategy like if you are having other upgraded cards in your deck that you can use in the first position so better to use this one in the last position and use one armor smith to restore the armor of this card each round so your first friendly monster can fight against with other monster and will not get damage from other cards because of SHIELDBEARER taunt ability.

MARKET AND ABILITIES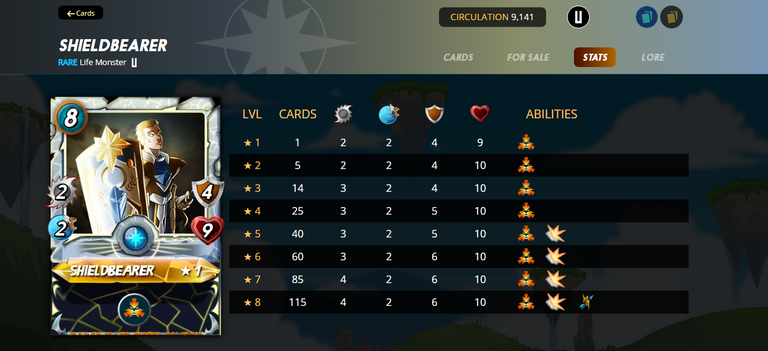 Currently it is trading at $0.4 in the market which means that you can buy it round about by investing 0.6 hive or something because hive already supasses the $0.2 figure which is a good sign for showing the upward direction. Well, i sold some of hive at $0.16 in trading so i am currently in a loss but still happy that it is going upward so i can buy at this rate so if goes further then i can easily recover my loss from this pump if it continoues. However, let's come to the point to talk about the abilities of this monster which are taunt, shield, and return fire so better to upgrade it to level 5 to unlock its shield ability that would be enough for diamond and gold leagues player.

QUEST REWARDS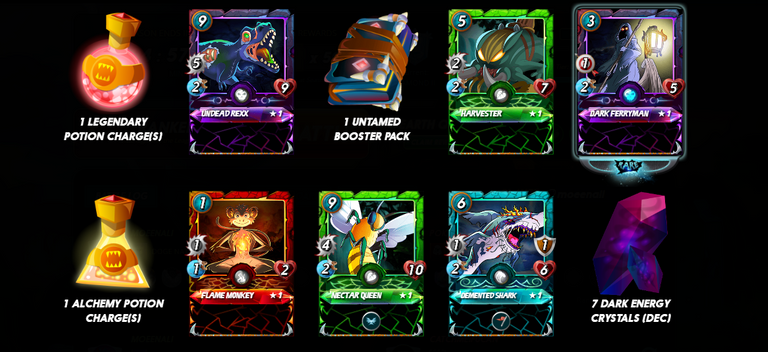 It was a quest with the easy splinter the earth quest which is easy as compared to other one like water, death and the life splinter. However, i am going to upgrade my earth summoner to level 6 or i will upgrade the cards to at least level 6 and 5. some cards are remaning but almost this one still work perfectly so here are the rewards that i got from the quest today which includes one pack and one rare card that i shared yesterday. Also, got some common cards along with dec tokens and potion charges.

PACK OPENING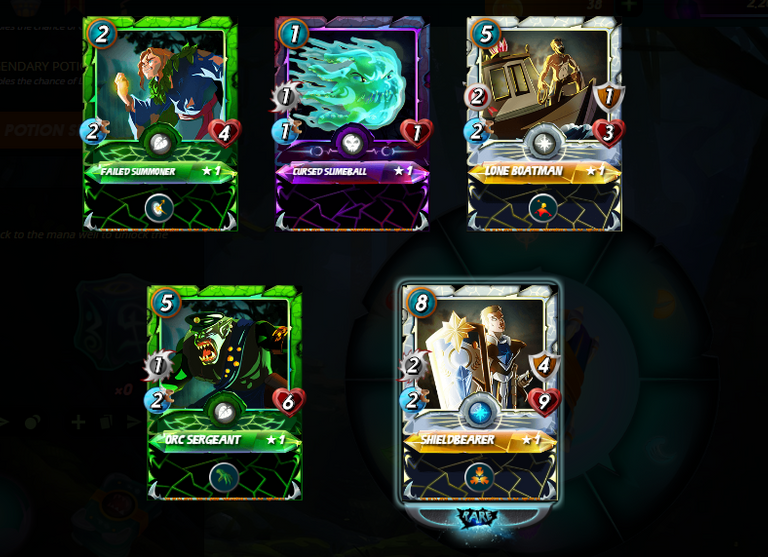 Here is the pack opening which is not really cool but still happy that got something free from the quest rewards worth something round about $2 and by opening got some common cards and one rare soon the rare card will be upgraded to level 5 and the common failed summoner to level 6 to unlock its demoralize ability.


All images are from the Splinterlands website

If you are new to this game then signup here to play the game click here for signup
---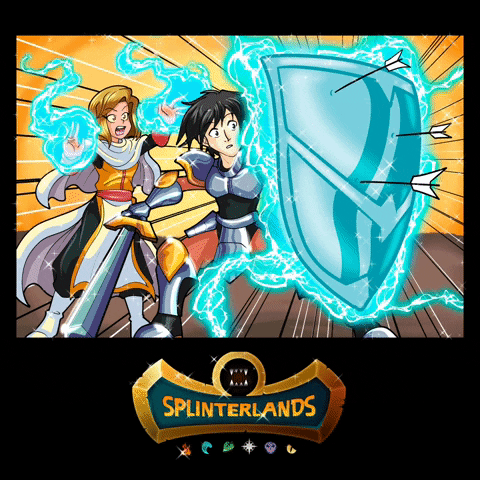 ---
Thanks For visiting my Blog
Best Regards @moeenali