Greeting Splinterland warriors!
I hope you will be fine and blessed today i am here again with another post of splinterlands in which i am going to share another card of splinterlands from the neutral family.
ONYX SENTINEL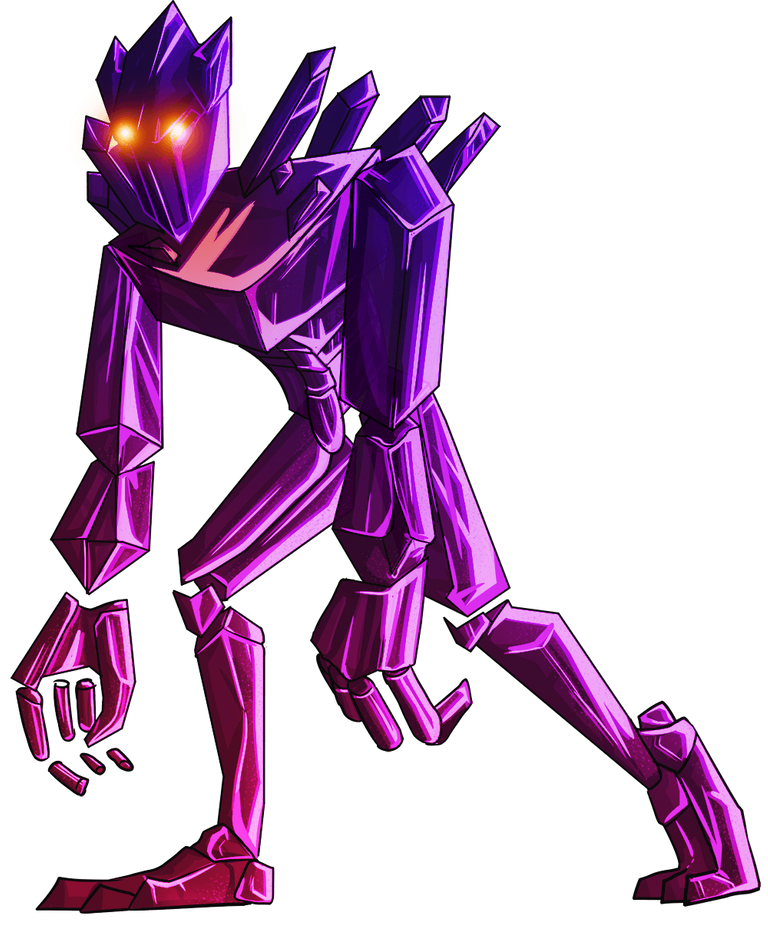 Long ago, a Dwarven king amassed enough onyx to create a single Golem, but his creation would not be controlled. It singlehandedly brought the Dwarf kingdom crashing down around itself, burying it in the ground for thousands of years. One day, long after the Splintering, a group of Kobold Miners accidentally freed the Sentinel.read more
Well, this one seems a good monster belongs to the neutral family with epic rarity that works same like the lord arianthus at some point but not reach to that legendary monster. The lord arianthus have so many abilities like reflecton, thorn and shield so here the onyx sentinel also giving you some abilities same like the lord arianthus like void and thorn along with shield which is enough for you when you can not afford the lord arianthus that is really expensive now a days in the splinterlands market.

ABILITIES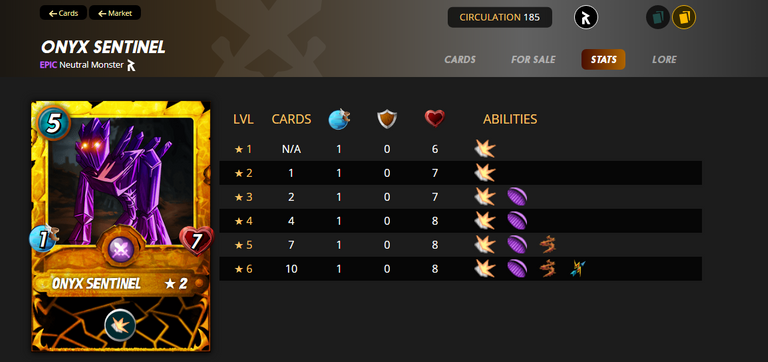 The abilities is really cool in this monster like taking only 5 mana same like the lord arianthus and almost the abilities are same. However, this is a non attack monster that would be great to use in the first position as a shield to protect your other monsters and also when the enemy monster will attack on this it will give damage back to that monster with thorn ability so both magic and melee will fight against this monster for a long time.

QUEST REWARDS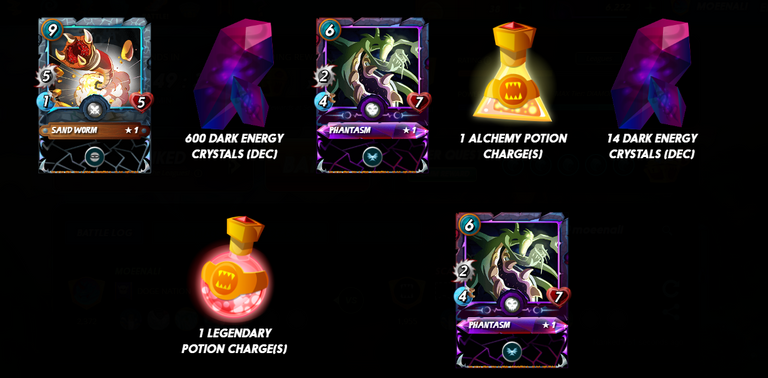 It was a quest with the water splinter and i did not reach back to gold 1 league the reason is that it was a busy day so i retrieved the quest lately and also here a problem of electricity because of storm and heavy rain so i am going to make a quick post because of low charge in my lappy so i claimed the quest rewards quickly and here you can see the result in which i got 3 common cards along with awesome dec tokens like 600 in a single chest.


All images are from the Splinterlands website

If you are new to this game then signup here to play the game click here for signup
---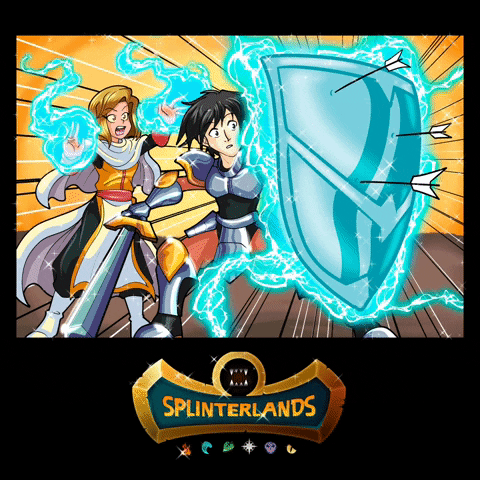 ---
Thanks For visiting my Blog
Best Regards @moeenali